Introduction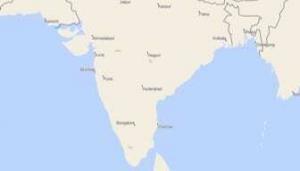 Infrastructure sector is a key driver for the Indian economy. The sector is highly responsible for propelling India's overall development and enjoys intense focus from Government for initiating policies that would ensure time-bound creation of world class infrastructure in the country. Mr Nitin Gadkari, Minister of Road Transport and Highways, and Shipping, has announced the government's target of Rs 25 trillion (US$ 376.53 billion) investment in infrastructure over a period of three years, which will include Rs 8 trillion (US$ 120.49 billion) for developing 27 industrial clusters and an additional Rs 5 trillion (US$ 75.30 billion) for road, railway and port connectivity projects.
Infrastructure sector includes power, bridges, dams, roads and urban infrastructure development.
Market Size
India needs Rs 31 trillion (US$ 454.83 billion) to be spent on infrastructure development over the next five years, with 70 per cent of funds needed for power, roads and urban infrastructure segments.
The Indian power sector itself has an investment potential of US$ 250 billion in the next 4-5 years, providing immense opportunities in power generation, distribution, transmission and equipment, according to Mr Piyush Goyal, Union minister of coal, power and renewable energy.
The Indian construction equipment industry is reviving after a gap of four years and is expected to grow to US$ 5 billion by FY2019-20 from current size of US$ 2.8 billion.
Foreign Direct Investment (FDI) received in construction development sector from April 2000 to December 2015 stood at US$ 24.18 billion, according to the Department of Industrial Policy and Promotion (DIPP).
Investments
India is witnessing significant interest from international investors in the infrastructure space. Many Spanish companies are keen on collaborating with India on infrastructure, high speed trains, renewable energy and developing smart cities.
Silver Spring Capital Management, a Hong Kong-based equity hedge fund, plans to invest over Rs 2,000 crore (US$ 306 million) in Hyderabad-based infrastructure developer Transstroy India Ltd, for construction of highways in the country.
Altico Capital, the non-banking finance company (NBFC) of Clearwater Capital Partners LLC, plans to invest around US$150 million in the commercial office properties and infrastructure sector over the next 12-18 months.
Sovereign wealth funds and global pension funds plan to invest up to US$ 50 billion in Indian infrastructure sector over the next five years##.
Airports Authority of India (AAI) plans to develop city-side infrastructure at 13 regional airports across India, with help from private players for building of hotels, car parks and other facilities, and thereby boost its non-aeronautical revenues.
The Asian Development Bank (ADB) and Government of India signed a loan agreement of US$ 80 million, which is the third tranche of a US$ 200 million financing facility under the North Eastern Region Capital Cities Development Investment Programme, and will be invested for improving water supply, solid waste management and sanitation in the cities of Agartala and Aizwal, the capital cities of Tripura and Mizoram respectively.
Maharashtra State Government plans to launch infrastructure projects worth Rs 73,367 crore (US$ 10.78 billion) in Mumbai and neighbouring areas in 2016, which include coastal road, Trans harbour link, metro rail, airport and road projects.
The Government of India has earmarked Rs 50,000 crore (US$ 7.34 billion) to develop 100 smart cities across the country. The Government released its list of 98 cities for the smart cities project in August 2015.
BNP Paribas Lease Group, subsidiary of BNP Paribas Group, has acquired 5 per cent stake in Srei Infrastructure Finance, by selling its entire 50 per cent stake in Srei Equipment Finance Limited (SEFL) to Srei Infrastructure Finance, thus allowing them to play a larger role in the infrastructure finance business.
Private equity giant Carlyle Group is planning to invest Rs 500 crore (US$ 73.36 million) in Feedback Infra, which could make the US firm a major shareholder in the Gurgaon-based infrastructure services company.
PTC India Financial Services (PFS) and India Infrastructure Finance Company Limited (IIFCL) have signed a Memorandum of Understanding (MoU) to jointly provide funding for infrastructure projects in India, particularly in the energy sector.
France has announced a commitment of € 2 billion (US$ 2.17 billion) to convert Chandigarh, Nagpur and Puducherry into smart cities.
The Construction Industry Development Board (CIDB) of Malaysia has proposed to invest US$ 30 billion in urban development and housing projects in India, such as a mini-smart city adjacent to New Delhi Railway Station, a green city project at Garhmukhteshwar in Uttar Pradesh and the Ganga cleaning projects.
The Government of India has unveiled plans to invest US$ 137 billion in its rail network over the next five years, heralding Prime Minister Narendra Modi's aggressive approach to building infrastructure needed to unlock faster economic growth.
The Government of India has announced highway projects worth US$ 93 billion, which include government flagship National Highways Building Project (NHDP) with total investment of US$ 45 billion over next three years.
Government Initiatives
The Government of India is taking every possible initiative to boost the infrastructure sector. Some of the steps taken in the recent past are being discussed hereafter.
The Reserve Bank of India (RBI) has allowed companies in the infrastructure sector to raise External Commercial Borrowings (ECB) with a minimum maturity of five years and with an individual limit of US$ 750 million for borrowing under the automatic route.
The Securities and Exchange Board of India (SEBI) has allowed Foreign Portfolio Investors (FPI) to invest in units of real estate investment trusts (REITs), infrastructure investment trusts (InvITs), category III alternative investment funds (AIFs), and also permitted them to acquire corporate bonds under default.
The Government of Japan, through Japan International Cooperation Agency (JICA), has committed to provide a soft loan of JPY 19.064 billion (US$ 161.2 million) to Government of India at an interest rate of 0.3 per cent per annum for the project of pollution abatement of Mula-Mutha river in Pune, Maharashtra under the National River Conservation Plan.
Government of India plans to use the new hybrid-annuity model for allocating contracts under the Public Private Partnership (PPP) projects in highways, Namami Gange and Railway Projects, which will help overcome the challenges faced by private developers in the Build-Operate-Transfer (BOT) Toll and BOT-Annuity models.
Budgetary allocation for Roads and Railways in the Union Budget 2016 has been increased to Rs 218,000 crore (US$ 31.98 billion) with an aim to boost the private investment cycle.
The Ministry of Road Transport and Highways plans to build five more greenfield expressways across the country, which are expected to reduce travel time and propel economic growth.
The Union Ministry of Urban Development has approved an investment of Rs 495 crore (US$ 72 million) under the Atal Mission for Rejuvenation and Urban Transformation (AMRUT) for FY 2015-16 which will be used for water supply, sewerage networks and septage management, storm water drains, urban transport and provision of green spaces in 13 cities spread over six states.
The government has rolled out stuck projects worth Rs 4 lakh crore (US$ 58.69 billion) while stating that infrastructure development is the government's top priority in order to improve economic growth.
The Union Cabinet has approved several reforms such as allowing National Highways Authority of India (NHAI) to extend the concession period for current incomplete projects in build-operate-transfer (BOT) mode.
Government of India plans to launch the National Infrastructure Investment Fund (NIFF) with an initial corpus of at least Rs 40,000 crore (US$ 5.87 billion).
The Ministry of Urban Development has approved an investment of Rs 19,170 crore (US$ 2.81 billion) for improving basic urban infrastructure in 474 cities in 18 states and Union Territories (UTs) under Atal Mission for Urban Rejuvenation and Transformation (AMRUT) for 2015-16.
Department of Industrial Policy and Promotion (DIPP) has set up an online monitoring system for on-going projects under the Industrial Infrastructure Upgradation Scheme (IIUS).
The Ministry of Urban Development has decided to allow the use of construction & demolition waste up to 20 per cent in construction of load bearing items and up to 100 per cent for non-load bearing purposes. This provision is expected to significantly help in reuse of such waste, in line with ongoing efforts under Swachh Bharat Mission (SBM).
The central government has approved amendments to 'The National Waterways Bill, 2015' which will provide for enacting a central legislation to declare 106 additional inland waterways, as the national waterways.
The Government of India plans to award 100 highway projects under the public-private partnership (PPP) mode in 2016, with expectations that recent amendments in regulations would revive investor sentiments in PPP projects in the infrastructure sector.
The Reserve Bank of India (RBI) has notified 100 per cent foreign direct investment (FDI) under automatic route in the construction development sector.
The Government of India has relaxed rules for FDI in the construction sector by reducing minimum built-up area as well as capital requirement. It has also liberalised the exit norms. In fact, the Cabinet has also approved the proposal to amend the FDI policy.
Mr Nitin Gadkari, Union Minister of Road Transport & Highways and Shipping, has launched various online platforms such as ePACE (project appraisals portal), INFRACON (portal for infrastructure consultancy firms and personnel) and INAM PRO (web-based application for infrastructure and material providers), while also inviting stakeholders in the infrastructure sector to consciously use global best practices in road construction sector.
Road Ahead
Indian port sector is poised to mark great progress in the years to come. It is forecasted that by the end of 2017 port traffic will amount to 943.06 MT for India's major ports and 815.20 MT for its minor ports.
Along with that, Indian aviation market is expected to become the third largest across the globe by 2020, according to industry estimates. The sector is projected to handle 336 million domestic and 85 million international passengers with projected investment to the tune of US$ 120 billion. Indian Aviation Industry, which currently accounts for 1.5 per cent of the gross domestic product (GDP), has been instrumental in the overall economic development of the country. Given the huge gap between potential and current air travel penetration in India, the prospects and possibilities of growth of Indian aviation market are enormous.
Content kindly provided by: Mr. Pratap Nair – pratapnair@feicargo.com