I recently got the chance to catch up on the goings on in South Africa and West Africa in terms of shipping. Shipping in these African regions has come a long way over the years. Here I chat with an SAFWAF MPV representative to learn about the company's history, shipping in Africa in general, and what the future looks like for the company and the industry on a whole.
SAFWAF MPV service describes the type of vessels that you have in the service, what kind of crane capacity do they have? 
We deploy tonnage that is matched to the particular demand on any given voyage.   By and large, the vessels are geared box-shaped MPP tweendeckers suitable for carrying a combination of bulk, bagged cargo, and general breakbulk, including heavy lift cargo and container cargo with no particular flag preference. Our crane capacity varies between an 80 and 360-tonne capability.
Do you have a weekly service from South Africa to West Africa and what are your main ports of call?
The current demand for breakbulk and project cargo going into West Africa does not justify a weekly sailing frequency. At present, our sailings are approximately 6 to 8 weeks apart depending on the market demand at the given time.
Our core port rotation is Durban, Cape Town, Walvis Bay, the Angolan ports (Sonils, Luanda, Soyo), Matadi, and Pointe Noire with the aim of tackling the entire Gabon/Morocco range.
Port-to-port transit times are kept low by virtue of direct calls. With regards to transit times, the typical Durban to Matadi transit time would be around 12-14 days and Durban to Tema can usually be done within 21 days.
Is it a pure breakbulk service or can you also accept lines' equipment and if not, how about the shippers' own?  
Our SAFWAF Service is able to accept bulk, breakbulk and both line and shippers' own containers.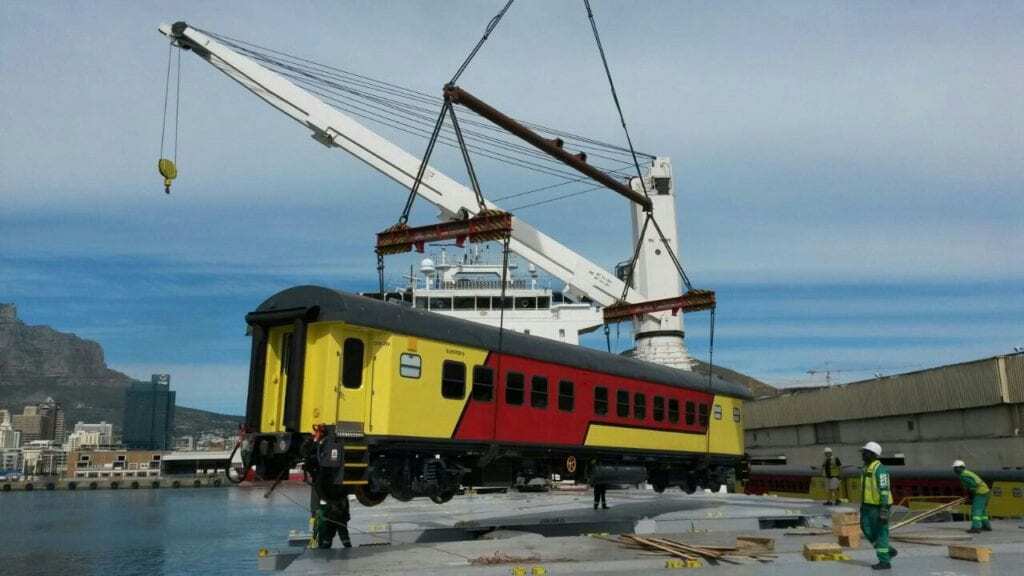 What about IMO, is it an issue?
We are well adapted to the carriage of IMO cargo and our service delivery and operational teams are suitably qualified for the acceptance of such cargo.
Who are your main customers, freight forwarders or direct shippers?
Our customer base is a mixture of direct shippers and freight forwarders. Freight forwarders are capable of offering end customer many value-adding products.
Your port agents in West Africa are also freight forwarders, does it mean that a potential freight forwarder, which is your customer, can trust that cargo is handled 100% neutrally on arrival?
It is not uncommon within the shipping industry for companies to have different divisions representing various interests. A number of shipping lines have in-house forwarding and warehousing / distribution divisions.
In the case of a group having both freight forwarder and shipping agency arms, care is taken to ensure the shipping agency neutrality is upheld by means of independent backbone systems and servers as well as dedicated resources in this regard.
Many of our readers are based in Asia and Europe is it possible to combine shipments from outside Africa with your vessels from your main loading port and then to West Africa?
This is indeed a regular feature of our service. It allows for a lot more flexibility, especially in terms of the pre-carriage leg of the transportation. It also saves time, and as a result we have good and relatively low-cost trans-shipment and storage capabilities in Durban, Cape Town, and Walvis Bay that allows for some flexibility depending on the pre-carrier's port rotation.
Can you issue bills of lading to inland points in West Africa?
We offer a port-to-port service and we are able to put shippers in touch with overland operators in West Africa to meet their needs.
Generally, what's the port congestion like? Do you ever get any preferential treatment?
The current market decline has eased congestion in a number of the West African ports and there are seldom any instances of preferential treatment for the breakbulk terminals; the general rule is to get into the queue at each port.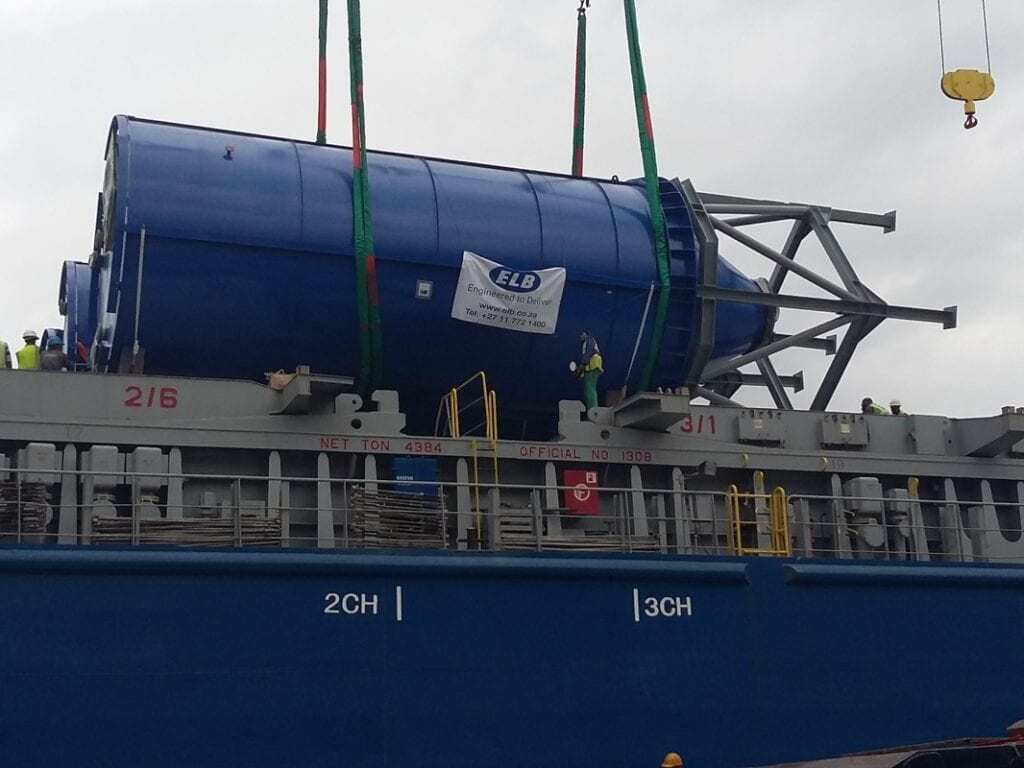 Do you accept shipments that are freight collect into African ports?
Yes, but they are always subject to our appointed agent's verification of freight paying party.
Can you give our readers an example of a few of the project cargo shipments?
We shipped 4,500 freight tonnes of Marine Risers in just one shipment, which included both deck and below deck storage. Other examples include the shipping of a turbine wheel weighing 106 tonnes, 4,500 tonnes of rig refurbishment and other miscellaneous goods that included heavy lift winch spools and anchor chains, locomotives weighing over 100 tonnes, and 4,500 freight tonnes of dredging equipment to name a few examples.
Can you please give us a bit more background information about Fairseas? 
Fairseas International is a BIMCO owner member and was founded in 2005. It provides regional bulk and breakbulk shipping solutions via local and international operations. The group has handled more than 4 million freight tonnes since inception.
What are your standard credit terms?
Generally, Liner Bills of Lading released against receipt of full freight payment.
Can you tell us a little more about your own personal experience within the shipping industry?
In 1989, after I had completed my tertiary education in Marketing Management, I joined Safmarine, where I worked as a Sales Representative. Since then, I have had various commercial Line and Agency Sales and Management positions in South Africa and Mauritius, all of which have been related to container, bulk and multi-purpose shipping.
In 2014, I joined Safmarine MPV to develop and implement the new SAFWAF MPV sales strategy focusing on growth, the agency set up and the marketing and sales/commercial policies. In February 2016, I moved over to SAFWAF MPV when Fairseas International acquired the service.
What's more, I have quite a bit of experience in running and setting up 3rd party and principal appointed shipping agencies with extensive tenure in Senior/Executive management; this includes the startup of JV between CMA CGM and Grindrod Ship's Agency for CMA CGM Shipping Agencies South Africa.
---
Interviewee:
Pamela Yerushalmy
Line Manager
pyerushalmy@safwafmpv.com
SAFWAF MPV
http://www.safwafmpv.com/