Week #43 | 27th October 2016
Dear Readers,


Welcome to the 4th edition of Project Cargo Weekly (PCW)!
In this issue we have:
An interview with CHIPOLBROK, one of the oldest country to country joint ventures in shipping.
The second part of our interesting talk with Tyler Godoff about his experiences working for Sinotrans.
Q&A with a reputable regional shipowner active in Africa trades SAFWAF MPV
"Did you know?" A feature about compliance with US rules & regulations even if you are not a US company. It is striking how much power and influence the US government and its agencies wield towards NON-US companies. Scary but true. Important reading even for freight forwarders and shipping companies
Also take note of the industry news organized by sector. You will find cargo on the move, project happenings, etc.. For the active reader (project freight forwarder, shipowner) it means getting on to your sales department and getting in touch with the companies mentioned. Customers don't wait for idle sales people!
We wish you happy reading and until next week, I remain,

Breakbulk Shipping: Europe/Asia/America/Europe Trade
Interview with
CHIPOLBROK (C-P)
Do you accept FOB cargo on your vessels?
We carry FOB cargo when freight payment terms are clear and we have written confirmation from receivers to cover all shipping costs against presentation of our liner B/L. This has become very important part of our activities however; the majority of cargo is still booked on a CFR basis with the usual "freight prepaid" terms.
Regional Shipowner: South Africa-West Africa
Interview with
Q&A with SAFWAF MPV
Is it possible to combine shipments from outside Africa with your vessels from your main loading port and then to West Africa?
This is indeed a regular feature of our service. It allows for a lot more flexibility, especially in terms of the pre-carriage leg of the transportation. It also saves time, and as a result we have good and relatively low-cost trans-shipment and storage capabilities in Durban, Cape Town, and Walvis Bay that allows for some flexibility depending on the pre-carrier's port rotation.
The Lao Wai (Working in China Part 2/2)
Interview with
Q&A with Mr. Tyler Godoff – Sinotrans
What are you most proud of from your time at Sinotrans?
In my second year at Sinotrans, I approached the head of my division and pitched him on the idea of establishing an international trainee program. He said yes with the caveat that I had to run the entire operation, i.e. develop the program, recruit candidates and manage the participants.
Did you know? The long arm of US trade laws:
Compliance with US Law is required, even by non-US companies, more often than one would imagine
According to the following article you may still be subject to fines and prosecution if you don't adhere to rules enforced globally by certain US government agencies. Scary but true! (by Nicole Pedersen, Leman USA)

Petrochemical: India / Morocco
India / Morocco to build $230 million fertilizer plant in Andhra Pradesh
Morocco's state-owned Office Cherifien de Phosphate (OCP) and the Indian firm KRIBHCO have announced the construction of a new $230 million fertilizer plant in Andhra Pradesh, the media reported on Saturday. Read more…
Pulp & Paper: U.A.E.
Abu Dhabi's Ittihad to invest in new UWF PM; mulls new tissue PM
Abu Dhabi's Ittihad International Investments will start construction of a 325,000tpy uncoated woodfree (UWF) paper machine at its Ittihad Paper Mill in November. Read more…
Power Generation: Finland / Argentina
Wartsila to supply a 92-MW Gas Plant to Argentina
Argentina is suffering from energy shortage due to a history of widespread subsidies that have distorted the energy price. Now the government seeks to remedy the issue by investing heavily in new capacity. Read more…
Railways: Russia / Indonesia
RZD changes rail plans in East Kalimantan Indonesia
RZD has secured a permit to develop a rail track in the province, with the original intent to transport coal. However, with the uncertainties relating to coal prices, the company is now looking to use the track to transport passengers instead.. Read more…
Water & Wastewater Treatment
India wastewater treatment plant to be delivered by Xylem
Xylem has secured a US$1 million order to supply advanced wastewater treatment technology to a sewage treatment plant in the state of Madhya Pradesh in central India. Read more…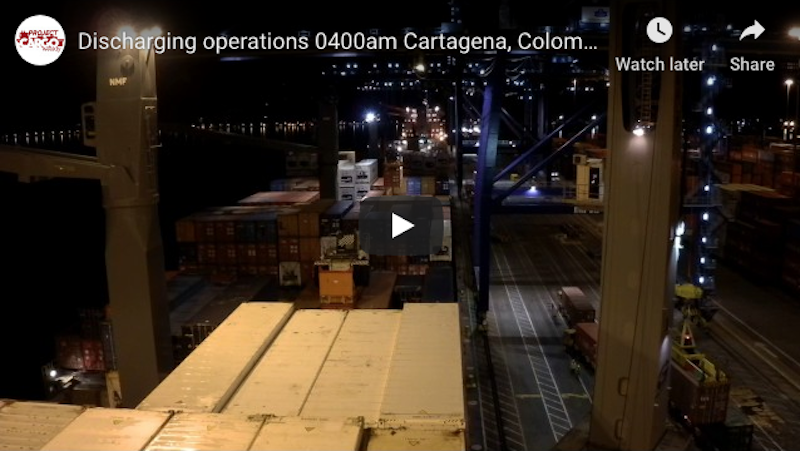 Discharging at night using mobile crane in the port of Cartagena, Colombia.  On deck you can also see a mining truck loaded onto a 40ft flat rack for discharge in Guayaquil, Peru.  Very impressive size of the mobile cranes and they often complement gantry crane operations in certain South American ports.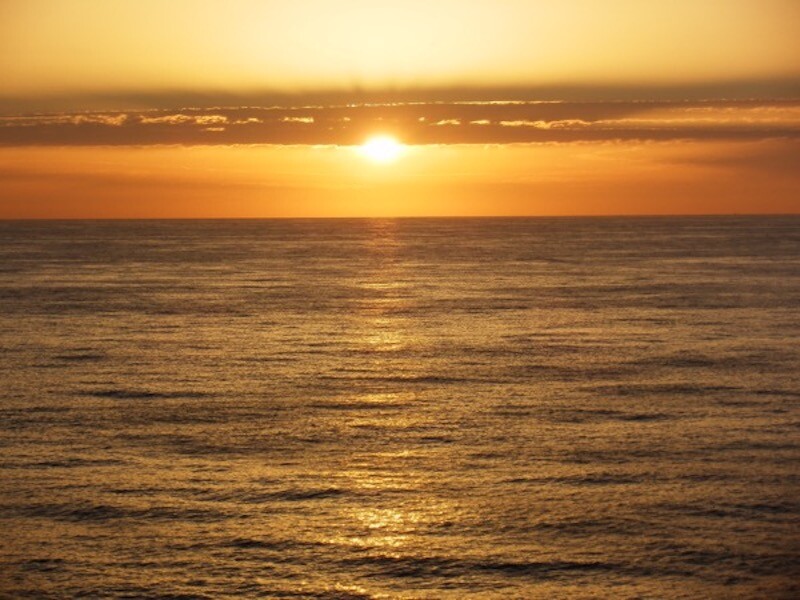 From the bay of Biscay in July generally the bay of Biscay is known by seafarers as having some of the most stormy weather around but this evening it gave credence to the term "paradise view in the world" at least for those of you who enjoy sunsets.  And who doesn't enjoy to watch a spectacular sunset?