Q&A with Mr. Jean-Paul Razafintsalama of Tradiles Madagascar
How many years have you lived in Madagascar and how did you get there originally?
First of all, I am from both Madagascar and France. I have been living in both countries all my life. After getting my degrees in economics and accounting, I worked 15 years in the Paris area. In 1995 I decided to return to Madagascar on a trial basis as the manager of a forwarding company. I created my own freight forwarding company in 1997 and I'm still here today.
How many years have you worked in shipping and how did you get into shipping in the first place?
I have been working 30 years in shipping (I include forwarding in shipping) by now. After working several years in audit & accounting firms I wanted to work in a company that was "close" to Madagascar. I went to work as the financial manager of the general agent of the national flag in Paris. Soon, I was dealing mainly with shipping matters, for example representing the national flag in Consortium meetings. It was love at first sight with shipping and I decided to take a specific course at Paris I La Sorbonne (while working at the same time) to give me a better understanding of the field. Unfortunately, because of mismanagement, the head office in Antananarivo went bankrupt and we had to close shop after 10 great years.
Madagascar is an island that is not on everyone's lips, although the size should warrant it.  Tell us a bit about the trade to/from the island, the infrastructure and the main ports of the island.
Madagascar is almost as big as France. It's one of the biggest islands in the world with a population of roughly 24,000,000 inhabitants.
Trade is not a balanced one with imports representing 2/3 of the total volume and exports 1/3. The main port is by far Toamasina (Tamatave) located on the eastern coast roughly 300km away from Antananarivo (Tana) the capital city. In 2015 this port registered almost 100,000 TEUS movements (in an out). The second port is Mahajanga (Majunga) located in the western coast with roughly 10,000 movements in 2015 and the third one is Antsiranana (Diego-Suarez) with 4,000 TEUS movements in 2015, located in the north.
Top exports are nickel, vanilla, garments from offshore textile factories, cloves, crustaceans (shrimps mainly) and handicrafts (basketry mainly, Malagasy baskets are invading the world!). We import a lot of things, among the top imports; refined petroleum, rice (consumption per year/inhabitant is one of the highest in the world), cars, medicines.
The main trading partner is the Euro zone but business with the Asian countries is growing fast. Madagascar also tries to boost trade with neighboring countries through memberships in COI (association of islands in the Indian Ocean), COMESA (Common Market for Eastern and Southern Africa) and SADEC (Southern African Development Community).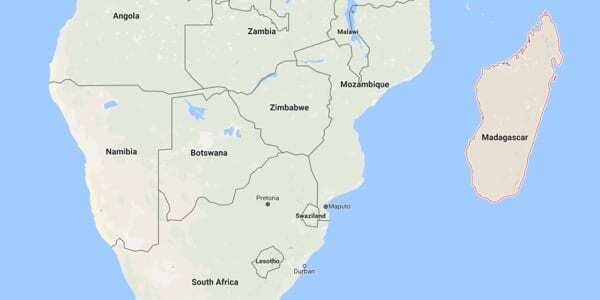 When shipping into Madagascar are there some special rules to observe?
When exporting to Madagascar an operator must do a special formality called BSC which is an on-line advanced cargo declaration. Here is the link for further information: http://www.gasynet.com/en/gasynet/4-advanced-cargo-information-aci-or-bsc.html
What kind of language is spoken in Madagascar in business matters?
The language for business is French but English is gaining ground. Like elsewhere in Africa, more and more Malagasy young people are studying Mandarin.
Is there a national shipping line of Madagascar or are there any flag restrictions that imports/exports must go via certain lines or certain flags.
There was a national shipping line called SMTM, which was a member of the Capricorn Consortium, it owned 3 multipurpose 15,000T ships but it went bankrupt in 1996 and was obliged to sell all its vessels and containers. The main lines operating from Toamasina are MSC, CMA-CGM and MAERSK. MSC and CMA-CGM have feeder vessels servicing the secondary ports. Due mainly to the lack of a national carrier there are no flag restrictions.
How are the road conditions for inland transport?
Although there was a major road re-building in 2002 most of the roads are in a very bad state at the moment. With some exaggeration you could say that the road to/from Toamasina is littered with fallen containers and grounded trucks, and it is also subject to landslides in the rainy season.
Is it a place to visit for the shipping person who needs a holiday and if so where should one go? What flight route do you recommend from Asia?
There is a lot to visit in Madagascar. For the shipping oriented tourist I would suggest going to the south around Tuléar to meet the Vezo (members of a southern ethnic group of the same name), the best sailors in Madagascar, sailing their outrigger canoe and botry (malagasy made dhows).
There is much to see in Antsiranana (Diego-Suarez) which was a French naval base up to the mid seventies with its Ramena bay (one of the 10 most beautiful bays in the world) and its emerald sea. Finally I would strongly suggest going to the small and beautiful island of Sainte Marie which was a pirate stronghold around 1750. You can visit some of their graves and If you're lucky enough you might discover the famous treasure of La Buse, one of the well-known villains of that time, or go watch humpback whales and their babies starting each mid-August.
Domestic flights are very expensive and have erratic schedules. You can also take "taxi-brousses" but avoid travelling by night.
For those coming from Asia, Air Mauritius is the company worth considering unless Air Madagascar resumes its Guangzhou > Bangkok > Antananarivo flights.
Interviewee: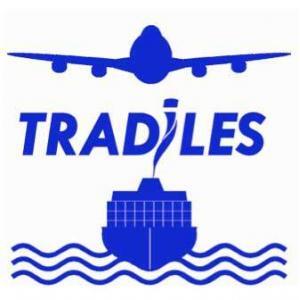 Jean-Paul Razafintsalama
Tradiles
jprz.tradiles@gmail.com