Q&A with Mr. Bruce Cutillo, General Manager Projects & Dangerous Goods Networks at WCA
When was WCA Projects established and what is the main function of a network?
WCA Projects started in 2006 as a specialty network within the WCA group of networks. The network is meant to facilitate the exchange of business between project & heavy-lift specific forwarders' within the network and to promote the membership within the project forwarding industry.
There seems to be a ton of networks out there and often we hear from recipients that they receive emails almost daily to join networks of this or that kind. Can you explain a bit about the background of networks in shipping & freight forwarding and how it all started and why there has been an explosion in the number of networks in recent years?
I have been a member of forwarding networks since 1990 when I worked in personal effects/relocation forwarding. The main network at the time was called Household Goods Freight Forwarding Association and it's now over 50 years old, so forwarding networks are not new, by any means (I used to attend 2-3 different network events per year). I was also in an exhibition & trade show logistics network, and a museum related network. All the companies I worked for in the past were very active in networks and considered them a crucial part of their international marketing.
David Yokeum started WCA (World Cargo Alliance) in 1998 after he left another US based forwarding network and had a different model in his mind. His model has proven to be quite successful in many ways and continues to grow and add new functions, including a new E-commerce Network.
I think the recent 'explosion' of networks was partially spawned from WCA's (parent group) success and rapid growth in the past 10 years. WCA became a well-known brand in the forwarding industry. Many people thought it was easy to start a network and make fast money – and easier than being a freight forwarder! That is not really the case if you look carefully at many networks.
What main advantages would you say that a network including WCA Projects provide for members? Any disadvantages? Do you compell members to work only with other network members? Do you sometimes expel members and if so what are the main reasons?
WCA has continued to develop very practical services for members to build sales, reduce risk, and cut business costs – 3 things that all businesses need. I think we were the very first to do the "1-on-1 meeting" format/computerized scheduler to maximize meeting efficiency at conferences (business development). The WCA member-to-member financial guarantee is another big benefit (risk reduction) with our $100,000 member to member guarantee. We also provide insurance, banking, IT, and marketing services that save money for members (cost savings). WCA employs nearly 100 people worldwide, so we certainly have the advantage of customer service.
Disadvantages? Versus a 'single member per country' exclusive network, we cannot really share specific sales leads when we have multiple members in one market. We could end up hurting a member that already has or is bidding on a job by giving leads to other members in that market. Our members are free to work with any companies they wish – in or out of WCA group, however, members who work within WCA networks are protected by our financial guarantee. That said, we have had almost no issues within the Projects network, so it is a financially stable group.
Specifically, for WCA Projects, we do occasionally expel members. Generally the expulsions are for ethics or payment issues. One member had several disputes over contract specifics/extra charges and was not conducive in resolving the issues, a few expelled for slow payments/less than truthful communications, and one for poor service. All those expelled in the last 3 years were in developing countries.
How do you maintain contact with your members and do you sometimes have global meetings and if so how often does it take place? Are the meetings free or do you charge a fee for attending?
We regularly contact members to encourage their participation in posting their case studies, attending conferences, sharing sales leads, and using the network's benefits, and for media interviews when requested by journalists. We have one yearly Projects conference which we charge fees for, though just to cover costs of the venue and activities. For our 2017 conference in Bali, we reduced our fees to reflect our lower costs there. Conferences are meant as a benefit and not a profit center. Attendance is up considerably in the last few years, as is repeat attendance. Many of our Project members also attend other WCA functions which gives me more time to meet them personally, and I also visit member's offices in some of the largest markets.
Membership fees vary of course between networks but on average what are the fees structure looking like these days if a would be project freight forwarder would like to join? Can anyone join or must they go through a selection/vetting process?
As a stand-alone Projects membership, our basic fee is $3500 per year. We are more expensive than many due to our strong member-to-member financial guarantee ($100,000 between any two members) and other 'free' services. However, many of our members are also members of our main 'general' networks and joining Projects as an additional network is normally $1500/year. Smaller markets may be less expensive. Many main markets are fully subscribed.
We do vet members carefully, requiring company ownership & registration documents, owner identification, bank references, trade references, quotation formats, insurance coverage, and project-specific case studies – and more – sometimes office/facility photos, customs licenses, other memberships/affiliations. We regularly turn away applicants who cannot demonstrate sufficient heavy lift/project experience.
Do you cooperate with other networks and if so how? Do you have any limitations on the number of members that you allow in each country?
We cooperate with other networks occasionally and I am quite open to do so. A few instances were regarding companies that may have had problems where we shared our experiences/cautions. Sometimes a bit of gossip about what new networks are starting up or if another network is actively targeting our members. Our keynote speaker at our Lisbon conference was starting a new 'exclusive' network, and I still engaged him as a speaker.
We generally limit our membership to 3 – 5 members per market, depending on market size, but exceed that number in large, active markets like China, USA, Turkey, India, Germany, Italy, UAE. Having a good choice in each market is important as some members have different specialties, capabilities, and industry coverage.
Who would you define as serious competitors/players in the market these days?
I would say that GPLN is a strong network with a long history, PCN has grown quickly and markets very effectively, and CLC Projects has a strong credible focus and fast growth. There are some other networks that are getting members quickly – most have much lower membership fees than WCA Projects, but put on decent meetings – which is all that some members want. Our main goals are to have well-qualified, active members, who trade business within the network and see new business due to their membership. We could all have more members and more revenue if we wanted – but we choose to limit for our members' sake. That said, many members join multiple networks – for more choices!
What is your own background and how did you end up with WCA Projects. Elaborate on your past, your shipping experience and give our readers a bit of information about you.
My first job out of university in 1981 was with a large project & military forwarder, Behring International in Houston. After several years in Houston, they sent me to their Saudi Arabia offices in Jeddah and Al Khobar. Clients included Shell, Bechtel, Brown & Root, McDonnel Douglas, the Saudi military. After Saudi (Behring went bankrupt in 1985, stranding me in Al Khobar…), I worked for Continental Airlines in Houston as a pilot scheduler, then to Thailand where I handled import projects and general imports, records storage, exhibition logistics. The boss moved me into personal effects logistics / corporate relocations which I did for many years – in Vietnam, China, and Singapore – and it was a healthy business. In 2004 I returned to Thailand and managed a company handling exhibition/trade show logistics, factory/heavy machine moves, and museum-fine arts logistics. We were members of WCA in Thailand and when that company merged with the parent group, WCA hired me in 2011. Since I had been a member of various forwarding networks for 20+ years, working for a network is a good fit for me and a nice change!
---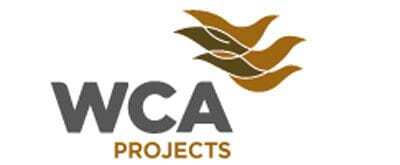 Interviewee:
Bruce Cutillo
General Manager Projects & Dangerous Goods Networks
WCA
bruce@wcaworld.com
www.wcaworld.com