Q&A with Ms. Bilge Demoğlu, Owner of Oceanus Yacht Transportation
When was Oceanus Yacht Transportation Ltd. established and who are the owners of the company today? What is your head count and where are your offices established? Do you have overseas offices? Do you belong to any networks?
Oceanus Yacht Transportation was established in 2009. There are four partners including myself. Our head count at the moment is 14 and we are based in Istanbul. As Oceanus, we do not have overseas offices, however we are representing Peters & May Ltd who have offices worldwide. We also represent Glogau Yachttransporte who's headquarters are in Germany. We belong to only one network, CLC Projects Network.
Moving yachts is challenging work, tell us how this became a major feature for your company.
When I was working for Maersk Line Special Cargo Management in London, I was responsible for break-bulk pricing and got acquainted with Peters & May Ltd who were the number 1 break-bulk account for Maersk Line UK. They knew my intentions of going back to my native Turkey and I was aware of the fact that they did not have representation in Turkey. We worked on a solution together. Following my return to Istanbul, one of my old colleagues Mr. Tumay Ulutas told me he wished to leave the corporate life to start his own business. We started Oceanus with two other old colleagues, Mr. Eser Coruhlu and Mr. Birkan Bilgin who also have shipping backgrounds.
We had the privilege of moving some very exciting yachts and boats on behalf of our customers.
Yachts are considered luxury items for many, not least their owners who want to make sure that the transportation of the yacht is done carefully. How do you go about ensuring this? Do you have surveyors appointed or people with special expertise?
As we are serving a niche and very specialised market, we only work with well trained experienced professionals. Our local suppliers are very carefully selected to work with the globally recognised brands that we represent. We offer full-time professional loadmasters to accompany and manage our operations who bring more than 25 years of experience in maritime logistics and have industry approved qualifications. We also work with local independent surveyors who have international affiliations.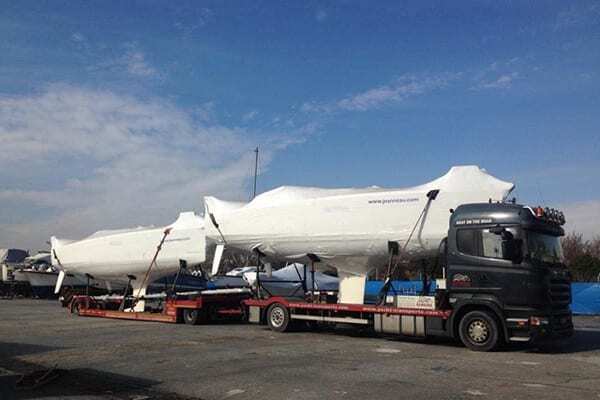 Yachts can sail, why transport them at all?
Although the majority of them are very capable of sailing, we transport yachts for different reasons like distance, convenience, running costs and sometimes operating difficulties like engine/hull problems.
For example, when a Turkish owner decides to sail a newly purchased British brand yacht, this will mean 2 weeks of arduous voyage across the British Channel and the Mediterranean, especially arduous in the winter. This journey also means wear on the vessel, meaning it might need repairs when it arrives. If you also count fuel and crew costs, sailing might prove to be an expensive adventure for the owner. Whereas we can ship the boat across the Mediterranean, or anywhere else for that matter, almost in the same amount of time. The yacht will arrive none the worse for the wear, allowing the owner to enjoy drinks in the new yacht and continue sailing.
What kind of ship-owners do you generally work with?
We are an independent company with no carrier associations, therefore we work with all owners who can accommodate our clients' needs best. This includes liners, conventional carriers, ro-ro operators and sometimes even airlines.
Can yachts be loaded on deck or must they always be stowed below deck?
We can safely load yachts both above deck and below deck. This depends totally on the individual yacht/boat. In general, we load on the deck of MPVs and under the deck of container and ro-ro vessels.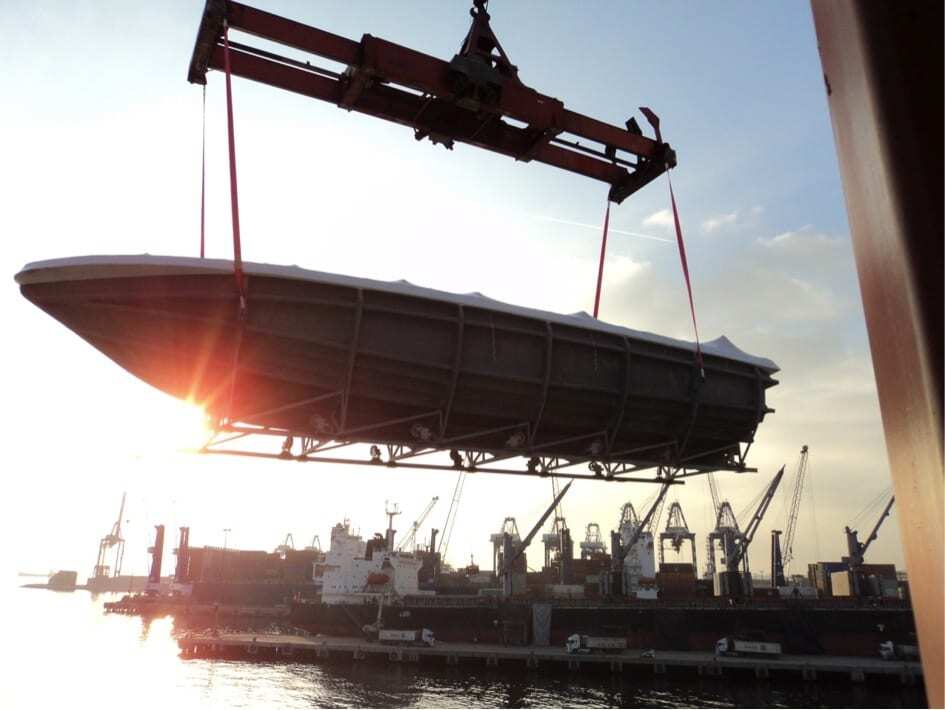 Do you cover the transportation under your own bill of lading and do you provide more than ocean freight for the customers?
Yachts are mostly carried under owners B/L due to customs procedures but we can also use our own B/L if requested.
We offer a turnkey door to door to service which might include providing shipping cradles, cargo insurance, customs formalities, surveyors, lashing/securing/dunnaging, skipper collection & delivery.
What is the typical value of the yachts that you transport? Do you take out extra insurances as a project freight forwarder due to their higher value?
The average value of the yachts/boats we are handling is around EUR 500,000. The most expensive boat we have handled in Turkey was valued at EUR 10,000,000. We offer full marine insurance covering from loading to discharging.
If someone wanted to book a yacht transport with you to whom should the email be addressed and whom to call?
We will be more than happy to answer all inquiries personally 24/7 at:
Ms.Bilge Demoglu: bilge@oceanusyacht.com
Tel: + 90 535 3734484
Mr Tumay Ulutas: tumay@oceanusyacht.com
Tel: + 90 533 6294018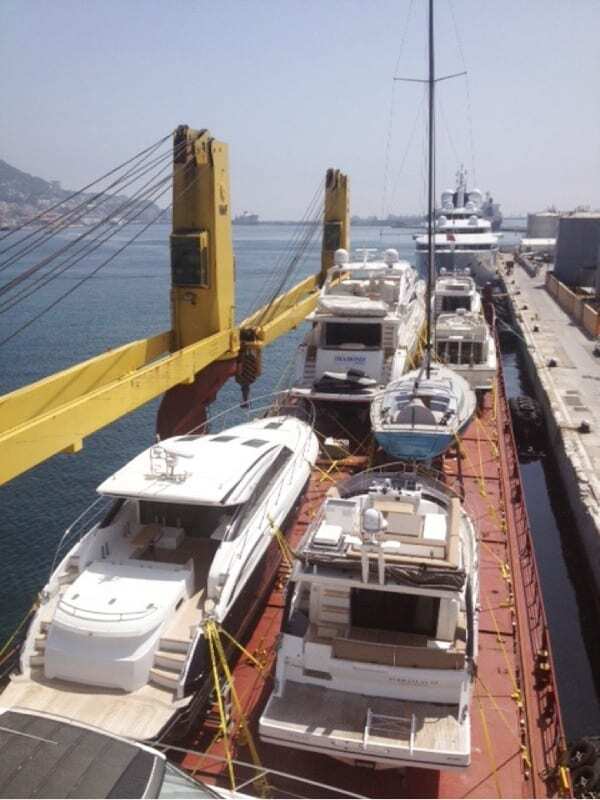 Do you see a change in yacht transportation? What are the major "trade lanes" for yachts?
As shipping in general, the yacht transportation trends change from conventional vessels to container vessels or vice versa every few years. Recently, most yachts/boats are shipped by conventional vessels.
The yacht building industry is leaning towards super yachts and mega yachts. We do not get to see mid range yachts/boats as much like we used to couple of years ago. This trend results in needing bigger ships and cranes to cater for these big builds.
Due to appropriate seasonal changes, Europe to The Caribbean trade lanes will always be a good market for yachts/boats. Europe to NZ/AUS is a growing route, so is Europe to South East Asia.
Besides yachts are you also involved in other kinds of project cargo transportation?
We are also involved in all kinds of project cargo transportation. We provide services for shipyards, ports, ship breaking and mining companies. To this day we have successfully transported ship engines, cranes, nozzles, propellers, drilling equipment…etc.
When did you join Oceanus Yacht and how did you end up becoming a project freight forwarder instead of say, working in a bank or something else? Tell us your story.
I set up Oceanus Yacht Transportation in 2009 with my partners after working on the corporate side of shipping for 13 years. I started to work for Arkas Shipping in Istanbul to be involved in an international business. After moving to London, this connection helped me to work at CP Ships and Maersk Line UK. I decided to stay in shipping and set up a project freight forwarding company, as this is a very challenging, exciting part of logistics. Not one shipment is the same as the previous one. I love the fact that I have to learn new things with every new shipment and have to bring made to order solutions to every size and type of cargo coming our way. Project cargo requires personal involvement, especially at the operations stage. I can say that I live for these kind of days where I can go out to ports, marinas, shipyards to oversee the operations and have a feeling for where everything happens for real.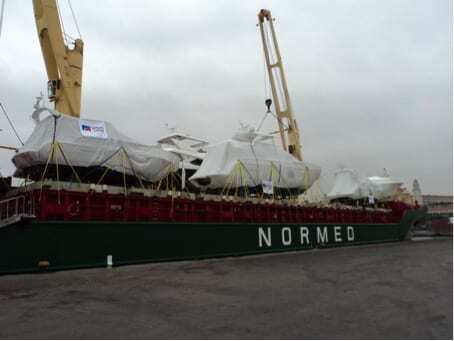 ---

Interviewee:
Bilge Demoğlu
Owner
Oceanus Yacht Transportation Ltd.
bilge@oceanusyacht.com
http://oceanusyacht.com/