When did you originally start your career in shipping and why did you choose shipping?
I started in shipping in 1966 when the first deep water quay in the Valletta port started to operate. The port had four berths and three sheds. Handling of general cargo vessels was very labour intensive and port work was often disrupted due to stoppages by stevedores. I became more and more captivated as I saw my peers deal with a militant Port Workers' Union and I realised that positive developments would have to come no matter what. I was also lucky to encounter a couple of mentors who encouraged me and who by sharing  their long standing experience, further instilled in me the shipping 'bug'.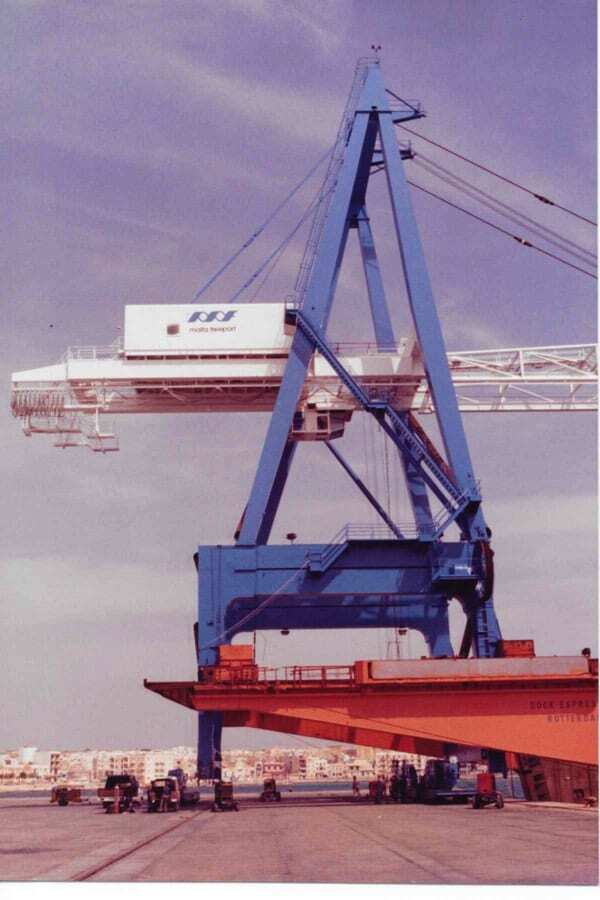 Tell us about your development in shipping, how did you get started? What you later on worked with and what kind of duties you had during your many years in shipping in Malta?
Six months on I was put in charge of an adjacent quay which consisted of a bevy of scattered warehouses which received cargo on open barges that were loaded alongside vessels that were berthed on stream. After six years I was moved back to the deep water quay and put in charge of two sheds. Within two years I was promoted to Assistant Quay Superintendent. This involved the berthing of different vessels – conventional, lolo, roro, bulk and cruise liners. I was also for deployment of labour, procurement of mechanical equipment and haulage/storage/delivery of cargo. During the same period was also running the Valletta container terminal as Operations Manager. After a change in ownership of the Valletta Port Operator I was appointed as Senior Operations Manager. During this period I compiled the Facility Security Plan and eventually was appointed as the Port Facility Security Officer up to my retirement in May 2006. After my retirement I was approached to act as a consultant in relation to a Valletta port reconstruction project. There were also instances where the Malta Law Courts appointed me as reporter with regard to personnel accidents or fatalities that occurred in the Malta ports.
Did shipping change during your years?
Initially and after prolonged trade union disputes, there were slight improvements in the way that conventional cargo was handled. From all types of conventional cargo being handled manually to forklift/pallet plus 4t trailers and 6t cranes. Heavier lifts were either handled by two cranes or heavier cranes were subcontracted. Unitized cargo caused an upheaval and found us unprepared in Valletta until a small second hand gantry crane was installed at Laboratory Wharf. This move eased the pressure for some time but as vessels started to get longer and wider the gantry crane was ditched and a larger mobile heavy crane was commissioned. Regrettably there followed a history of long stoppages and excessive downtimes that eventually was slowing operations. Concurrently roro traffic was picking up and this wharf proved to be very well adapted for this type of freight.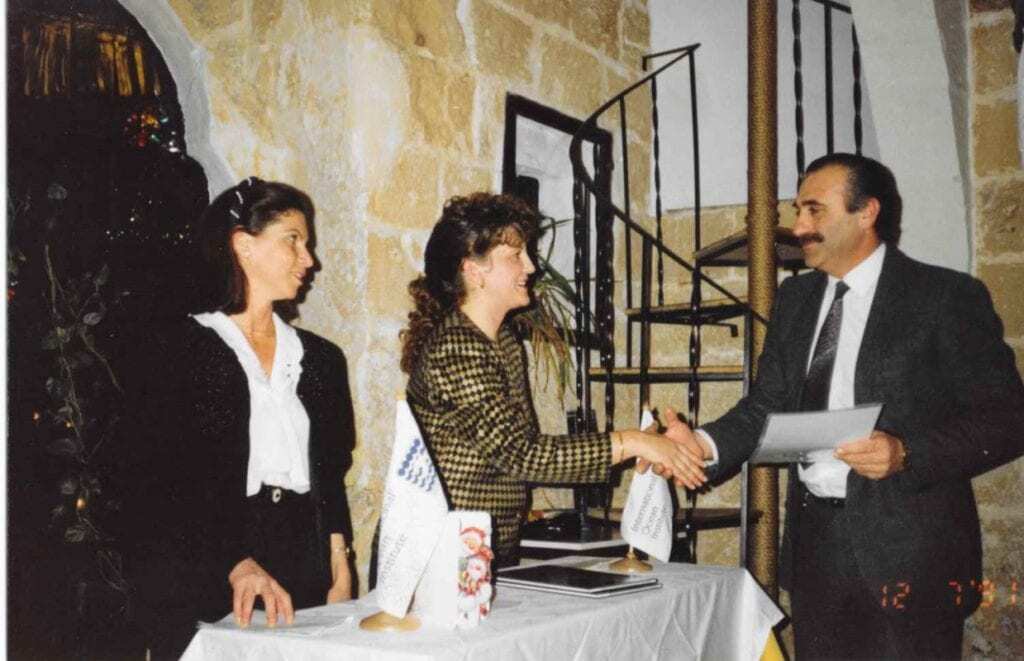 Tell us about Malta as a hub for shipping. I understand that Malta has 2 major ports, the container port at Marsaxlokk and the container & roro port in Valletta.
The need for a proper container handling terminal was felt from the late 60s. Private enterprise and Government financial aid were instrumental in the formation of the Malta Freeport Terminal which gradually grew into a fully-fledged container/roro terminal and today it is considered as the main Mediterranean hub. The Valletta port activity has mostly been centred around Cruise Ship operations which year after year has increased both in the number of vessels handled, duration of stay, and passenger arrivals. The other wharfs handle a sprinkling of roro vessels, unitized cargo, a catamaran that transits between Malta and Sicily, and bulk (mainly grain) carriers.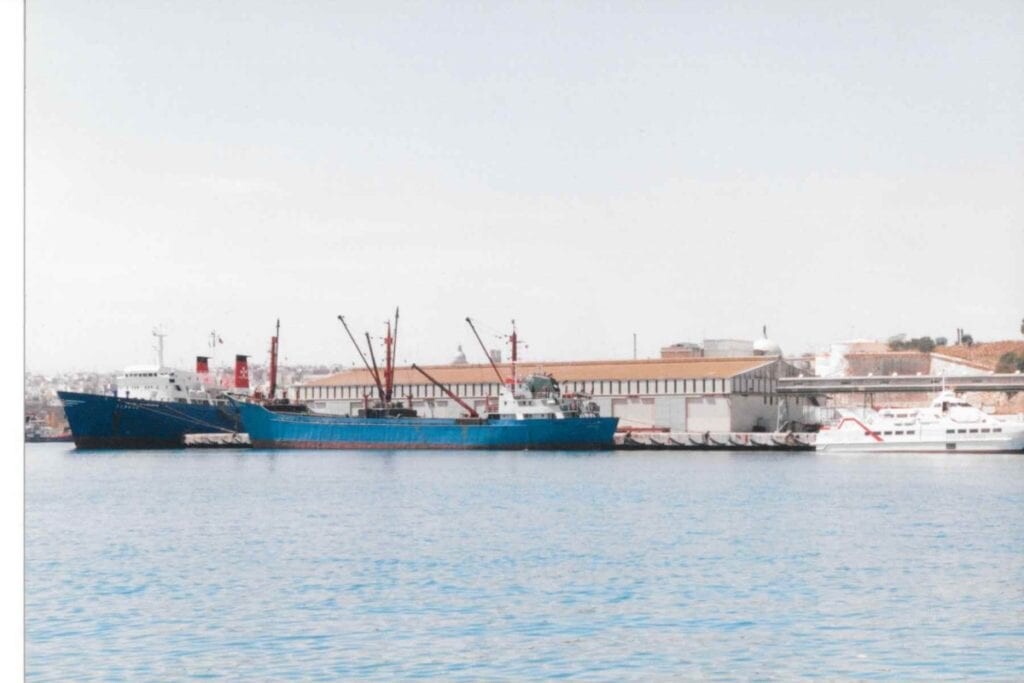 Did you have chance to travel during your career in shipping, and for what purposes?
During my carrier I travelled to the Nederland's (Rotterdam and Amsterdam), France (Le Havre, Nantes San Nazer, Boulogne sur Mer and Dunkirk), Singapore (Brani, Keppel, Jurong), and Belgium (Brussels).
These travels where in connection with visits to ports and terminals as well as tutorials at related Port Authorities or Maritime Colleges in relation to Port operations, management, logistics, safety and security.
If any of our readers would need help and advice regarding doing business in Malta or need shipping advice would you be able to offer assistance?
I would gladly assist/help your readers in regards to doing business in Malta, especially in matters that are related to shipping.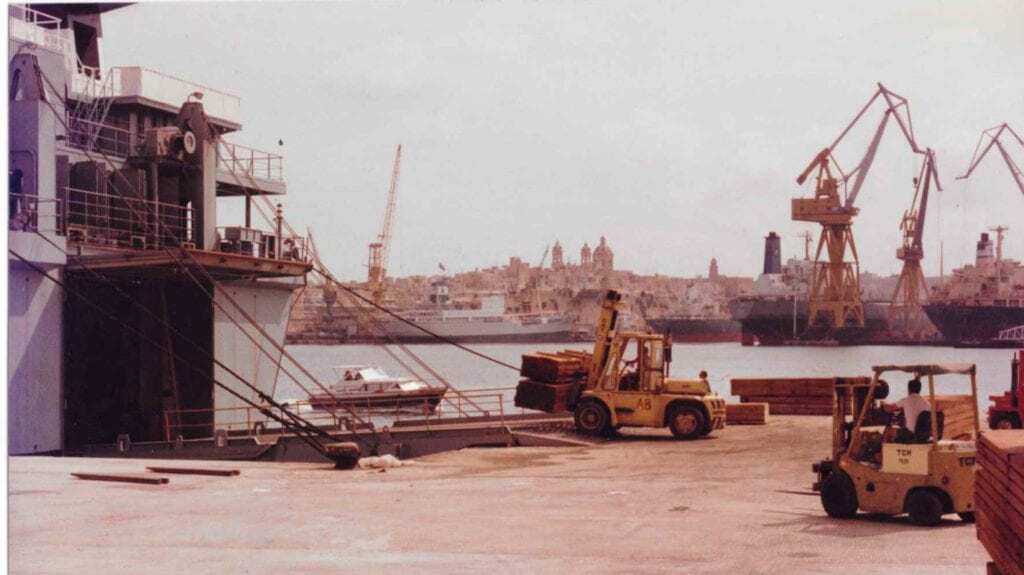 ---
Inverviewee:
Joe Piccinino
joegpiccinino@onvol.net