Q&A with Mr. Jeff Cosgrove of AMSS Ltd Malta
When did you start your business and what made you establish a company involved in maritime security? Where is the head office located? Do you have branch offices, if so where? Whom in AMSS to contact for inquiries? What is AMSS an abbreviation of?
Asset Maritime Security Services (AMSS) was started in 2011. Having met a number of influential people, I decided to form my own business as I felt this was an industry I could certainly make an impact upon.
Our headquarters are based in Malta with offices in Hong Kong, Singapore and the UK. Inquiries should be sent to enquiries@amsslimited.com or alternatively sent through our "contact-us" section on the website www.amsslimited.com. Anyone can contact me on +44 1244 893163 via our UK office.
Who are the owners of the company today and what kind of background do you have?
I am the owner of the business with Laura Swift as my Business Director and Stephen Hart as my Operations Director.
Describe a typical job that you have handled for a shipowner. What kind of preparations are required for AMSS to perform a job?
Asset Maritime Security Services is always clinically objective in its approach to managing the multitude of piracy threats around the world today. With our depth of knowledge, extensive experience and continuous threat analysis, we have repeatedly proved to our clients that the dangers of piracy attacks on their vessels can be mitigated and any potential attacks prevented before there is any actual hazard to vessel and crew.
We make sure that we have effective systems in place before entering any High Risk Area (HRA) and that each individual on our Teams understands his role (ISPS); by ensuring high levels of concentration and alertness from the outset, the AMSS security teams create the opportunity to demonstrate to any potential pirates that our clients' vessels are never an 'easy target'.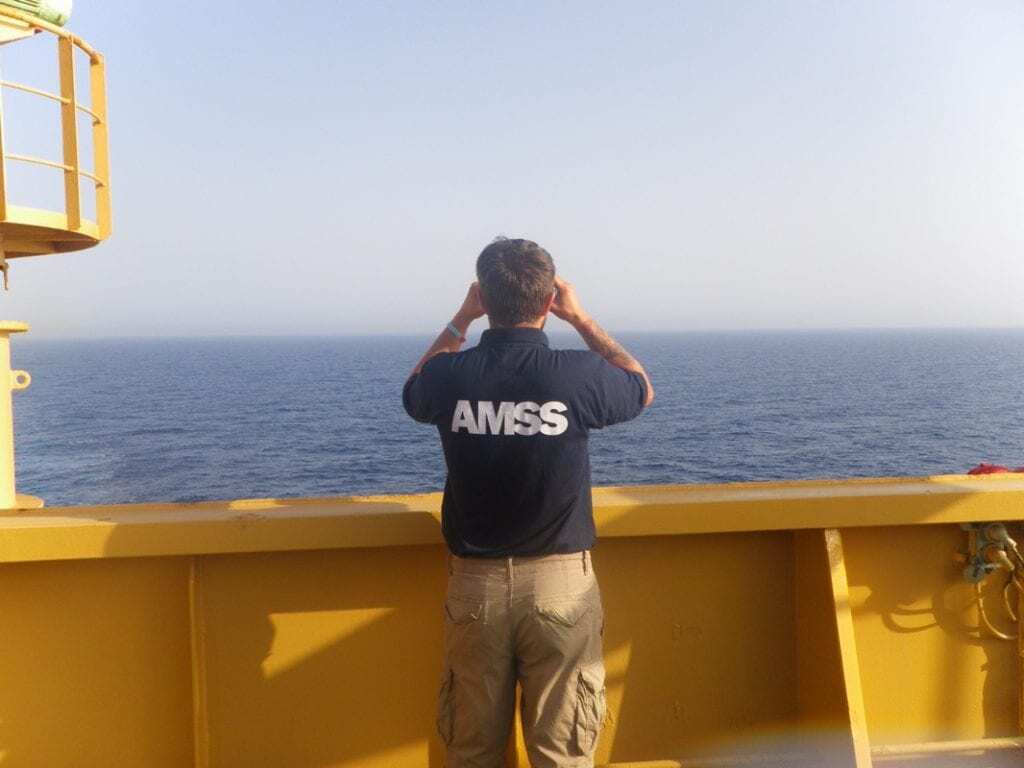 A robust approach from the very first sighting results in the terrorists or pirates moving on in order to find an easier target. This has repeatedly proven to be the case, not just with terrorists and pirates but indeed with all forms of threat to the safety of our clients' vessels. It is important to note that throughout the recent years of piracy activity, no commercial vessel with British Armed Security Teams on board has been successfully hijacked by pirates in or around the Gulf of Aden or the West African coastline.
Our teams define our company; we have always taken pride in our teams being disciplined, respectful and thoroughly professional. At AMSS we promise four primary aspects of service for our clients: Excellence, Effectiveness, Commitment and Teamwork.
Together these factors build and define our performance. For our clients, our performance is always measured against the promises we make and the service we deliver — which is why we enjoy such long-term loyalty from our existing client base.
One of the most important ingredients in the formula of our success is our ability to relate effectively to both the client's shore-based management and their officers and crew. Our success as a team starts with our core service values, which guide our actions and define who we are.
How about weapons? Are they brought along or are they provided by the shipowners?
Weapons are solely owned by AMSS and are accompanied by our experienced teams on every transit. We provide a full bespoke service.
Do you have an electronic version of your introduction leaflet with a link available?
A PDF version of our brochure is here for your perusal.
All information can also be found on our website www.amsslimited.com
What makes AMSS the obvious choice for any would be customer? Name the advantages that you believe you provide.
AMSS Ltd provides high levels of service quality and customer care.
It is the desire of AMSS not just to only maintain those attributes, but to continually improve them.
AMSS has recognised that a total commitment to quality is fundamental to the achievement of our mission. Which is to not only retain our worldwide recognition as the leader in our field, but to strive to enhance that reputation still further.
By adopting this Business Management System, commitment to continuous and never ending improvement in quality performance is clearly demonstrated.
The entire Management Team share the responsibility for the delivery of all matters involving the quality of the product and services delivered by AMSS Ltd and the conformance to the customer's specifications, established standards and contractual quality requirements.
Is the movie "Captain Philips" with Tom Hanks realistic in your opinion? Where are the hot spots these days?
Its a great film, however obviously dramatised in a way to capture the audience. In realistic terms most of it is authentic however not as glamorous as they may have suggested. Those who have watched the film have been made aware of the threats and indeed that Pirates do exist.
As a company we monitor all the high risk areas of the ocean and still strive to attain the 100% record we have managed to keep. Hot Spots these days are particularly Bab- El – Mandeb, this becomes a bottleneck between Djibouti and Yemen, there is also a lot of activity off the coast of Yemen at the moment.
AMSS continue to monitor the High Risk Areas receiving live daily updates.
If a shipowner takes on your services is it normally for a one trip or can it involve several voyages over a period of time?
All of our transits are bespoke to the clients requirements. Indeed we have repeat transits that are normal voyages however each and every transit is given the same experience that all our clients have come to recognise.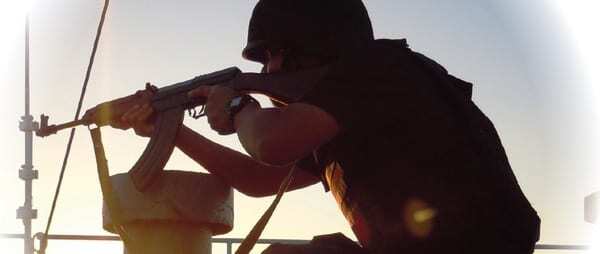 Are some ships more piracy prone than others?
There are lots of key factors, and yes some vessels will be more prone to piracy attacks.
Things such as:
– Low freeboard
– Slow speed
– Oil vessels carry more in fuel and are high value
All contribute to the risk assessment on each vessel.
On an international level what is being done to combat this problem and is there any certification or registration that you as a maritime security provider must go through to be able to provide these services?
As a company we have to attain a lot of certifications and also have the highest standard of insurance coverage.
We also have to pass strict vetting protocols that needs to be approved by the clients, charterers, and 3rd party vetting agents.
We have successfully attained ISO 2007:2008 , 9001 and Cyprus Flag approval. We have also had full license approval from Panama from the inception of AMSS.
How do you view the future in maritime security?
We have a bright and exciting future thanks to our continued great relationships with our current clients and those that maybe new. AMSS are proud to have complete customer satisfaction and we strive to be one of the best leading PMSC's in this industry.
---
Interviewee: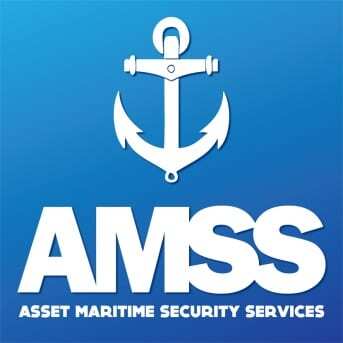 Jeff Cosgrove
Asset Maritime Security Services Int Ltd
Jeff@amsslimited.com
www.amsslimited.com