Interview with Mr. Oskar Orstadius about Breakbulk by RoRo Service
When was Höegh Autoliners originally established and what is it's main business today? Where are the headquarters located and where do you have branch offices? Who are the owners of Höegh Autoliners?
Höegh's shipowning history goes back to 1927, since then the company has been a pioneer in the international shipping industry.
Today, the Höegh companies run Pure Car and Truck Carriers under the Höegh Autoliners' brand and are involved in the LNG segment through Höegh LNG.
Höegh Autoliners is a privately owned company with the head office in Oslo, Norway.
With two solid owners Leif Höegh & Co and Maersk, the company stands strong to invest in the future. This is evidenced by the order of six new Post-Panamax vessels delivered to the Company in 2015-2016.
The topic for today is the trade between China & South East Asia to Africa. Where and with what frequency do you call ports in Asia and Africa?
With two sailing's a month, our East Asia to Africa trade caters to shipments from several main ports in Japan, Korea, China and Singapore to destinations in South and East Africa.
This trade also has a synchronised connection in Durban to West Africa and also to the Indian Ocean Islands.
The vessels types service the Asia/Africa trade? What is the ramp capacity and door opening? Do you accept project cargo (static and rolling) for all the services into Africa?
On this trade we basically have two vessel types in service. They have a door opening between 5,0 and 5,1m and ramp capacity ranging from 100-150ton. We do accept all types of project cargo, both rolling and static. We have been most successful in loading many different types of commodities into Africa. If cargo is static it will be loaded on a rolltrailer (mafi) before being loaded on the vessel to ensure a smooth loading and discharge operation.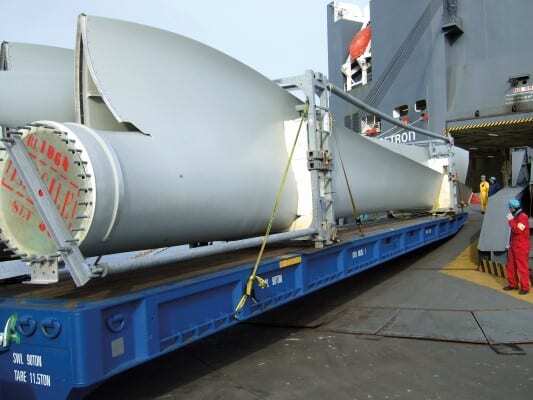 Who in different regions of the world should be contacted to get a quotation? Do your local offices have the ability to respond to rate requests or must they seek approval from the head office?
We wish to give our customers the best of two worlds; the strength of a global organisation and network combined with the expertise and agility of a local organisation. Therefore we operate with 20 own offices and a wide network of appointed agents across the world.
Points of contact for the regions discussed:
Europe: autoliners.germany@hoegh.com
Africa: autoliners.rsa@hoegh.com
China: autoliners.china@hoegh.com
Japan: autoliners.japan@hoegh.com
Korea: autoliners.korea@hoegh.com
What information do you require for a quotation to be issued in a timely manner?
All local offices handle the quotations, they normally have a rate already or need to discuss with relevant trade department or discuss operational feasibility with our Breakbulk team.
We always strive to make as accurate an offer or indication as possible, to do this it may sometimes take time to study the operational feasibility.
Speed may be improved if as much information as possible is provided from the start, but we at a minimum need to have dimensions, weight, type of commodity and if it is packed loose or crated.
If there are drawings, pictures and/or information about lashing points available including them will help process the quotation faster.
If no drawings/pictures are available please mention this in the information to save time by reducing back and forth emails. Keep in mind the more information given the more accurate the offer will be.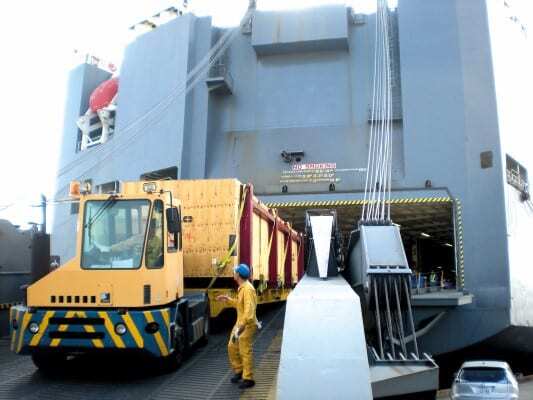 Tell us about the weight/size capacity mafi trailers that you have on the Africa trade.
A standard 40′ rolltrailer ranges in capacity from 100ton up to 120ton. The newest addition to our equipment fleet are 30′ rolltrailers which have a capacity of 160ton and are very suitable for heavy or dense cargo. However, on this trade the vessel capacity would limit what we are able to carry. In addition we also have 80′ and 72′ rolltrailers which is very suitable for lengthy cargo.
Is there anything in particular you would like to point out about the African service, given that it is such a large continent? Can you please provide the sailing schedule for Höegh's Africa trade?
We have a very good position with our synchronised connections in Durban, this basically connects both east and west Africa from Europe, the Middle East, India and East Asia. Keep in mind that trans-shipment on RoRo is safe and opens up more opportunities for a global coverage. The risk is minimal as the cargo will remain on the rolltrailer all the way to it's final destination.
View the sailing schedule for Africa here: FEAF trade
View the sailing schedules of all trades here: Global Sailing Schedule
You can search our sailing schedules by trade or load/discharge port or even by vessel from the customer center on our website.
All trades are also presented under the Trade Routes tab on our website- here customers get a quick overview of our trades and their sailing patterns: http://www.hoeghautoliners.com/trade-routes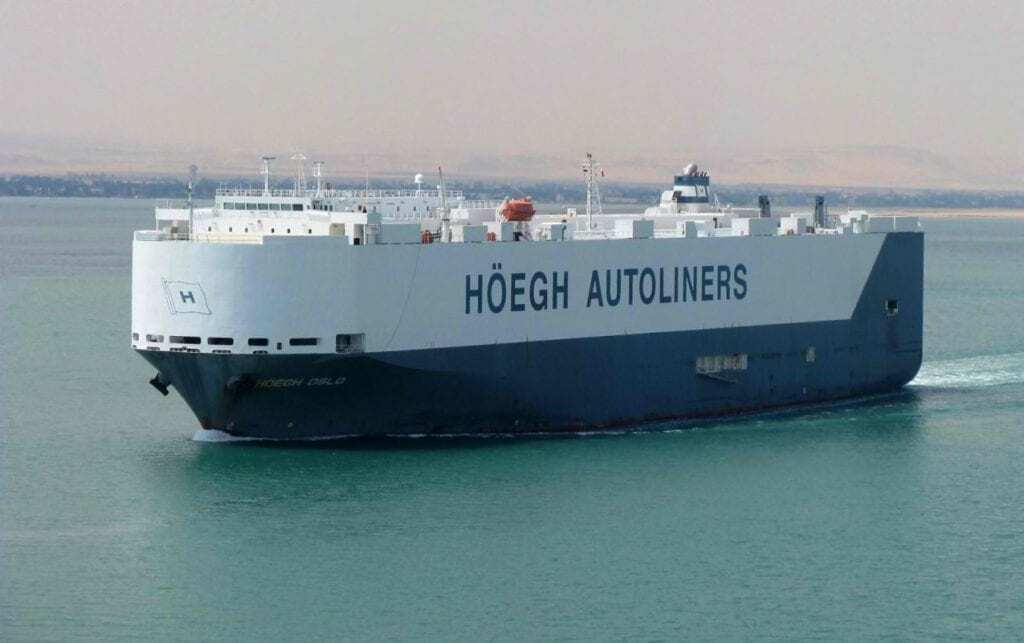 When did you start working at Höegh Autoliners?
I am a Master Mariner and started my maritime career on-board deep sea Ro/Ro vessels. I gained great experience on how to handle Breakbulk and Project Cargo on Ro/Ro vessels. This experience was very useful when I started to work ashore at various shipping companies before I joined Höegh Autoliners in 2012. At Höegh I was first responsible for Global Port and Cargo Operations before taking my current role as the lead in the newly established Global Breakbulk team.
---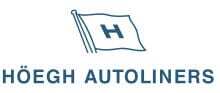 Interviewee:
Oskar Orstadius
Head of Breakbulk Sales
Global Commercial
oskar.orstadius@hoegh.com
Höegh Autoliners AS
www.hoeghautoliners.com