Interview with Mr. Milinda Balasooriya,
Aitken Spence
Tell us about Aitken Spence. When was it established, who owns it and when did the group get involved in freight forwarding? Do you also have other activities in shipping such as terminals, warehousing etc.?
Aitken Spence has been listed on the Colombo Stock Exchange since 1983. The company is a signatory to the United Nations' Global Compact and has concentrated on achieving excellence within all spheres and discovering new frontiers to conduct business. With operations spanning several continents, we believe in leading strategic growth businesses and possess a credible record of working with global leaders in every sector we operate in.
History
It was 1st September 1868, a day when two Scottish merchants; Thomas Clark and Patrick Garden Spence met in the port town of Galle and signed a partnership. That was the beginning of what is today a blue chip conglomerate. The rich history is dotted with milestones, partnerships, industry firsts and accolades, all of which reflect the pioneering spirit that continues to propel Aitken Spence forward.
Maritime Services
As a group Aitken Spence strongly believes in consolidating expertise. We have gathered a wealth of knowledge to further expand port efficiency with our involvement in new markets such as Africa. The company's maritime portfolio has also been strengthened further by our investment in the Colombo International Nautical and Engineering College (CINEC). Liner Agency Representation, Casual Caller / Tramp Agency Representation and NVOCC Services & International Freight Forwarding are also in our services list.
Established in 1873, we have grown to great heights, especially with the diversification of the company in 2004 into "non-traditional areas." With our involvement in port efficiency enhancement projects in new markets, we have successfully pursued a long-term directional shift from being service-related to becoming an investment-driven operation.
The first venture of its kind by a Sri Lankan company, our partnership with Fiji Ports Corporation gives the Company a 51% stake in Fiji Ports Terminal Ltd, translating into control of the business in the Suva and Lautoka ports for a period of 15 years. Embarking on a joint vision to establish them as the leading maritime logistic centres in the Pacific, within 2 months of beginning operation, Aitken Spence has already shown a marked increase in efficiency of both ports. Armed with a wealth of knowledge accumulated over the years, we are further looking to expand our port efficiency expertise in new markets.
We have invested in the Colombo International Nautical and Engineering College (CINEC) the largest private education campus and the only one of its kind in Sri Lanka to educate and train maritime specialists, an initiative which has further strengthened our maritime portfolio.
Integrated Logistics
Extending our services worldwide, we have evolved into a fully integrated logistics solutions provider. While we offer total logistics solutions to our large clients, we have expanded our operations to total supply chain management where the stability of our group and the experience of staff backs our expertise. Among other services we offer Warehouse Management and Quality Assurance Center Facilities.
Among our services are:
Container Depot (for laden and empty container storage)
Local Cargo Consolidation and Stuffing
Cargo Consolidation and Stuffing for Apparel Industry
Garments on Hanger Facilities
Quality Assurance Center Facilities
Heavy Over-Dimensional Project Cargo Handling
Warehouse Management
Container Repairs
Container Conversions
Warehousing
Refrigerated Storage
Transport
Flexi Tanks
Facilities in the Export Promotion Zones.
We are one of the largest inland container terminals in Sri Lanka, equipped with the latest infrastructure to meet the requirements of shipping lines, freight forwarders, container leasing companies, shippers, and consignees. We have a computerized information network providing instant reports on all our operations.
With a fleet of prime movers including low bed / high bed trailers, forklifts, cranes and handling equipment for the transport and positioning of over-dimensional project cargo, we are the trusted partner for heavy duty cargo handling.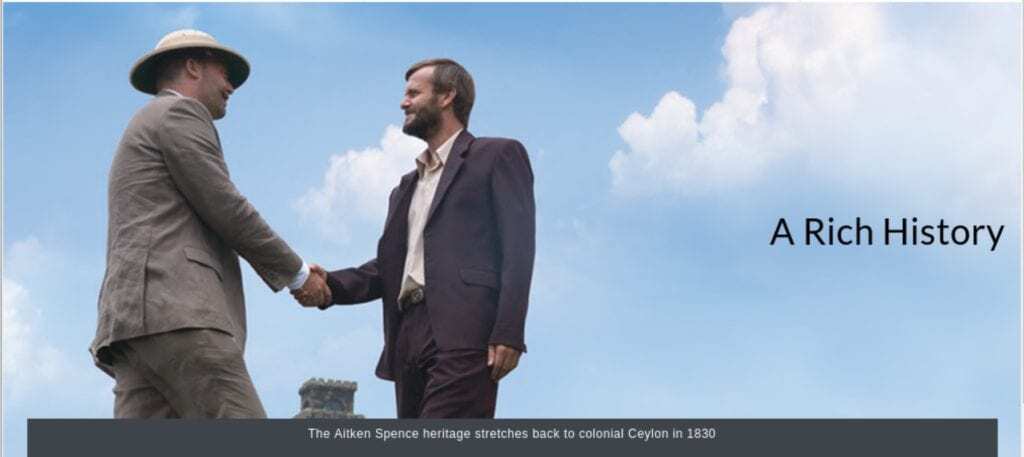 Cargo & Courier Services
Providing air freight, ocean freight, supply chain management, brokerage, project cargo management and international & domestic courier as our primary services, we also specialize in airline cargo GSA representation with a network covering Sri Lanka, Bangladesh, the Maldives, Pakistan and India. Mail-room solutions, storage & distribution, document archiving and transport fleet management too stand in our services list.
Being one of the first cargo and freight forwarders to operate in Sri Lanka, the company provides total solutions in supply chain management. We are also continuously improving our standards and setting benchmarks for the industry. We were the first to obtain the ISO 9001:2008 certification for continuous improvement to service and ISO 14001:2004 for environmental management.
We are General Sales Agents for cargo and cargo sales agencies such as Singapore Airlines Cargo, Kingfisher Cargo, Livingston Air, Air Jamaica, Air Italy, Kras Air, My Travels, Qatar Airways Cargo and Cargo Sales Agency for Eva Air in Sri Lanka. We also represent My Travels in Maldives & Bangladesh, Livingston Air in Bangladesh, Singapore and Thailand, Continental Airlines Cargo in Bangladesh while being the cargo sales agents for Livingston Air and Sri Lankan Airlines Cargo in the Maldives.
Where is your head office located and do you have branch offices abroad?
Head office
Aitken Spence Maritime
Aitken Spence Tower II
Vauxhall Street,
Colombo – 02.
Sri Lanka.
Tel: +94-11-2308175
Fax: +94-11-2300581
We have regional offices in the logistics sector in Bangladesh, Maldives and Pakistan.
Tell us about the current situation in Sri Lanka politically. Is the country now stable and is it the place to be investing in at the moment? There were some plans before to establish Colombo Port as a hub for transshipment, how are those plans progressing and what is the latest on the development of the port?
The political situation is stable and the present government has taken steps to further enhance our international relations. Furthermore there are discussions under way for regional trade agreements which will result in more business opportunities.
The 'Port City' project has been renamed as the 'Financial city', and work is currently in progress. This will be a component of the present governments' long term vision of transforming several leading cities into a Megalopolis. These developments in infrastructure will act as contributing agents towards making the Colombo Port and Hambantota Port a regional hub. At present the 3 terminals in the Colombo terminal are operating at full capacity and the recently built Hambantota Port is already being used to meet the growing logistics demands.
Kindly provide us with contact details including persons name and email address for inquiries or more information from Aitken Spence?
For all inquiries please contact the following:
Mr. Milinda Balasooriya
General Manager
milinda@aitkenspence.lk
Can you give us some examples of cargo that you have handled from the Sri Lankan office as freight forwarders recently?
Under our freight forwarding and logistics scope, we can provide the following facilities in Sri Lanka. The below table describes and illustrates the multitude of activities which take place on a regular basis.
Container Freight Station
Over 9,000 Sq. meters of CFS area with in-house Customs & quality assurance centers.
A market share of over 45% with the ability to handle over 1,500 TEUs a month including GOH stuffing.
Container Repair & Rigging
State of the Art under shed container repair facility.
IICL certified surveyors.
Container conversions for GOH & container cabins.
Availability of raw materials & other repair components.
Handling of Project Cargo -Heavy /Over Dimensional
Specialized in handling of over dimensional cargo with specialized equipment in areas of – Civil Construction, Power & Irrigation, Road Development and Telecommunications.
Inland Container Terminal
We are the pioneers in setting up ICT in Sri Lanka.
Over 60,000 Sq. meters (15 Acres / 06 Hectares) to store over 7,000 TEUs.
Handles over 15,000 movements a month.
Caters to over 80% of the shipping lines calling Sri Lanka.
Mobile Storage Solutions – Reefers /Flexi Tanks
Providing mobile storage, temperature controlled solutions & converted cabins.
Handling of beverage logistics & flexitank operations.
Transportation
The largest fleet comprising of over 100 prime movers / trucks & over 120 trailers / tankers.
Equipped with mobile communication & monitored through GPS tracking systems.
Warehousing & Third Party Logistics Management – (3PL)
Over 250,000 Sq. Ft of capacity to facilitate 3PL operations, inventory management & value additions.
Inventory management through Oracle WMS with client view facility.
Export processing zone operations
Provides ICT services to BOI customers located in the Katunayake EPZ, near Bandaranaike International Airport.
Do you belong to any networks?
Yes. We represent CLC Projects which is a leading global network for project freight forwarders.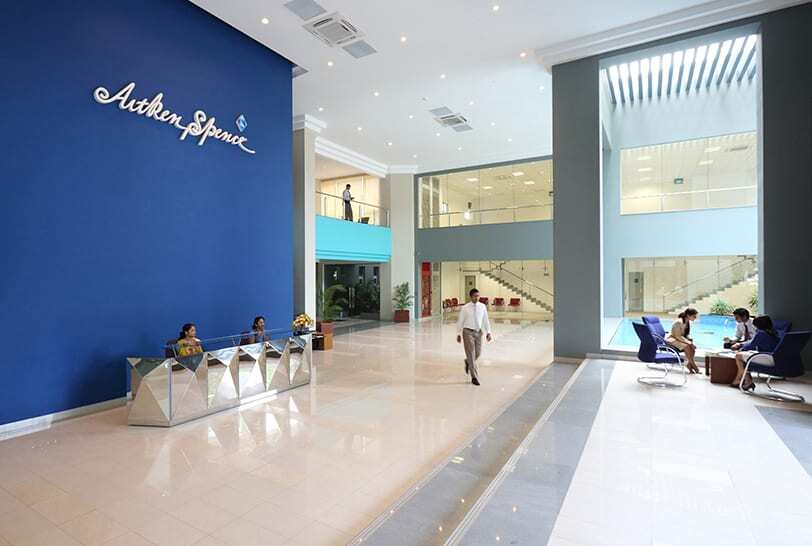 Visiting Sri Lanka is a dream for many – tell us about what places you recommend our readers to visit.
If golden beaches, rising waves, misty mountains, mighty elephants, stealthy leopards, giant whales, a majestic past, lovely tea and warm smiles could sum up a country, that would be Sri Lanka.
With many sites and scenes bottled up into a small island, a traveler could be riding the waves in the dawn and admiring the green carpeted mountains by dusk. Travel destinations in Sri Lanka provide an array of holiday experience from sun kissed beach holidays to a marathon of wildlife watching, adrenaline pumping adventure sports and pilgrimage to some of the oldest cities in the world.
The smiles and hospitality of Sri Lanka are world famous and so are its spicy food, exotic fruits and array of sweet meats found nowhere else in the world. With so many cultures living next to each other, life in Sri Lanka continues among a series of festivities throughout the year, an ideal recipe for fun and leisure.
Reasons to Visit Sri Lanka
Kite Surfing – Kalpitiya
Kalpitiya situated in the North West Coast experiences strong breezes of around 18-20 knots and this enchanting coastal locale is the perfect place to enjoy an array of things to do in Sri Lanka including kite surfing. Skim along the waves as you harness the power of the wind that will take you on a ride you will not soon forget!
Paramotoring – Koggala
Soar to the heights above as you take to the sunny skies in Sri Lanka and enjoy the latest adventure sport to hit the country, paramotoring. Taking place in Koggala, paramotoring gives you the chance to witness breathtaking vistas of the coast and surrounding landscapes from heights ranging from 500 to 1000 feet, as a skilled pilot guides you along this journey in the wide blue expanse above.
Hot Air Ballooning – Kandalama, Down South
Adventure takes flight with some of the best sightseeing Sri Lanka has to offer, featuring unparalleled panoramic views of this island paradise. Taking place in areas such as Kandalama in the Cultural Triangle and Down South coastal region; in Kandalama one has the chance to enjoy unique vistas of the iconic Sigiriya rock fortress, while Down South excursions let you take in stunning views of the sun drenched coast.
Boat Safari
Offering a fascinating voyage along some truly scenic waterways, boat safaris in Sri Lanka also provide a fun day out amidst stunning natural backdrops. On your excursions you may come across everything from ancient mangrove forests to small remote islands and colourful birdlife to local fishermen going about their day to day activities.
Dolphin & Whale Watching
From the majestic beauty of Blue Whales and Sperm Whales to the playful antics of Spinner, Humpback and Bottlenose dolphins, dolphin & whale watching in Sri Lanka takes you on an unforgettable voyage. The country has become one of the premier destinations in the world for this activity providing you a unique chance to spot these fascinating marine mammals swimming freely in their natural habitat.
Bird Watching
Blessed with a rich natural heritage, the island is home to a wide range of endemic and migratory species that have made Sri Lanka a popular destination amongst bird watching enthusiasts. The island's nature reserves attract many of these birds that can be seen amidst the foliage or flying in the skies above, be it the Purple Heron, Ceylon Junglefowl or the Shaheen Falcon.
Shopping
Enjoy some fun retail therapy in an island paradise! Sri Lanka provides a unique shopping experience that gives you a chance to purchase a wide range of international brands be it Nike, Adidas, Mango, Charles & Keith or Levi's as well as local fashion at shopping centres such as Odel, House of Fashion & Glitz. Gems, spices, handicrafts, batiks and Ceylon tea provide shopping with a local flavour.
Surfing
The sun drenched coasts of Sri Lanka offer the ideal backdrop in which to head off to sea and enjoy some fun surfing action. Areas such as Hikkaduwa, Midigama and Arugam Bay are some of the best places to go in Sri Lanka if you're looking for surf-worthy waves. Head down during the surfing season for an exciting adventure in the Indian Ocean that's challenging enough for novices and pros alike.
White Water Rafting
Promising a thrilling ride on the rapids, white water rafting is an adrenaline pumping activity that offers plenty of fun thrills and spills for young and old alike. Kitulgala is the premier spot for such activities and the major and minor rapids in this area provide an action packed ride on the water amidst breathtaking natural scenery.
Nature Trekking
Discover a land like no other, while embarking on a nature trek in Sri Lanka, from ancient forests seemingly lost in time to nature reserves that are home to endemic flora & fauna. The mist shrouded Knuckles Mountain Range, the lush tea estates of Nuwara Eliya and the diverse Horton Plains National Park are just some of the sites one can plan trekking excursions to.
Camping
Experience the breathtaking beauty and secluded serenity of Sri Lanka's natural splendour when on camping trips in the island. A perfect way to get close with nature, such things to do in Sri Lanka also give you the chance to enjoy trekking and hiking adventures that provide plenty of opportunities to witness the rich biodiversity of local flora & fauna.
Cycling
Go off the beaten track using good old fashioned pedal power and discover the cultural, historical and natural richness of Sri Lanka. Cycling amidst lively town streets, traditional villages, cultural sites and lush green escapes is an ideal way to experience the island's diversity which provides fun activities that the whole family can enjoy as well.
Train Rides
One of the must-try activities in Sri Lanka is hopping on a cross-country train. With the island's well connected railway lines, train rides provide the ideal mode of transport for those looking to truly soak up the enchanting atmosphere of Sri Lanka. From train rides along the sun kissed shores of the island's South Coast to the hill country amidst mountains blanketed in emerald tea bushes, these journeys are just as captivating as the destinations they take you to.
Diving
Descend to a breathtaking underwater world and uncover the mysteries of the deep with diving excursions in Sri Lanka. Home to colourful corals and a vivid array of marine life, the clear waters that surround the island are perfect for divers looking for adventure beneath the waves. One can also explore the many shipwrecks that lie off the coasts, some of which date back to colonial times.
Snorkeling
Explore the wonders of a vibrant underwater world on a thrilling snorkeling excursion that provides a glimpse into life under the waves. Snorkeling in Sri Lanka can be enjoyed by the entire family and is a popular activity that can be engaged in around the island, letting you see colourful coral and a vivid array of marine life that call these waters home.
Walking City Tour
The best way to explore a destination sometimes is by foot and a walking city tour accompanied by a guide is an ideal way to see local attractions and places of interest. Such tours give you a chance to not only get a real feel of city life, but also go off the beaten track and enjoy experiences and encounters that one may otherwise miss when sightseeing.
Safari
Embark on a captivating safari in Sri Lanka where one will come face to face with the island's exotic wildlife. From leopard safaris in the Yala National Park to capturing sights of elephant herds in the Minneriya National Park, these safaris provide a thrilling journey that also gives you a chance to spot everything from bears to deer and crocodiles to a wide variety of bird life.
Turtle Watching
The shores of Sri Lanka provide an ideal place in which to engage in some turtle watching, giving you the chance to see these endangered creatures be it during nesting or when baby hatch-lings make their way to sea. The Kosgoda Turtle Hatchery and the Rekawa Turtle Sanctuary are among the best places to visit in Sri Lanka if you want to spend the day turtle watching and get to know more about their conservation too.
Canoeing / Kayaking
Offering a laidback sightseeing adventure, canoeing or kayaking takes you on a fun journey along the island's waterways. From lagoons to swamps, these areas are perfect for such activities and let you explore the rich natural landscapes that can be found bordering them, which are home to a fascinating range of flora and fauna.
Ayurveda Treatments
Based on ancient healing rituals and traditions, our Sri Lankan Ayurveda treatments provide holistic healing that help bring about peace for mind, body and soul. Utilising all natural herbs and ointments, such treatments which include head and body massages and herbal baths, help you unwind and restore that inner peace.
Elephant Back Safari Sri Lanka
Get up close with Sri Lanka's iconic elephant as you set off on an exciting safari into the wild. Elephant back safari gives you a chance to really get a feel for nature, while discovering the island's flora and fauna.
For more tips visit: http://www.aitkenspencetravels.com/about-sri-lanka/things-to-do.html
---
Interviewee:
Mr. Milinda Balasooriya
General Manager
milinda@aitkenspence.lk
Aitken Spence
http://aitkenspence.com/