Q&A with Elisabeth Cosmatos, Managing Director of Cosmatos Group of Companies
Tell us about Cosmatos Shipping. Where does the name come from? Who owns the company? Tell us a bit about your business in general.
My father, John Cosmatos, founded Cosmatos Shipping in 1972. After gaining valuable experience serving the shipping industry from the late 60's he "heaved up the anchor" and for the first time "sailed his own ship" by establishing his first shipping agency in Thessaloniki.
Today we continue with the same freshness, commitment to service and hunger for creativity and improvement.
The Cosmatos Group of companies has now grown to include four sister companies. Each one offers services that help our clients facilitate all their shipping, forwarding, and logistical needs. All in the trusted hands of the established, and respected Cosmatos Group.
All four companies include members of the Cosmatos family as well as experienced and competent executives who contribute to the successful progress of the Group.
The company name combines our family name with the area of business we are serving.
Cosmatos represents Greek and Foreign owned vessels at all Greek ports, we coordinate cargo handling operations and we offer a full range of multi-modal transport services in Greece, Cyprus and all the Balkan states (F.Y.R.O., Macedonia, Bulgaria, Serbia, Kosovo and Albania).
Greece is an ancient country with strong traditions also in shipping and most people know about Onassis – tell us why you believe that Greece is still a world player in shipping to this day?
Our approximately 14 thousand kilometers of coastline is the reason. In Greece we are literally surrounded by sea, therefore, it was easy for professions related the sea to flourish. The sea is in our DNA and Greek entrepreneurship has always made good use of our competitive advantage offered by our location on the map.
Onassis was a charismatic man who managed to put the Greek ship-ownership on the world map. By being an extremely competent negotiator he earned respect and equal treatment for Greek ship-owners. Since then, there have been plenty of equally charismatic Greek ship-owners who deliberately maintain a lower social profile and through their activity help Greece to maintain the top rank in the shipping world.
According to the latest Review of Maritime Report, almost 16% of the world's tonnage is Greek owned. Which clearly shows that this is one of the few industries that can bring some distinction to our nation.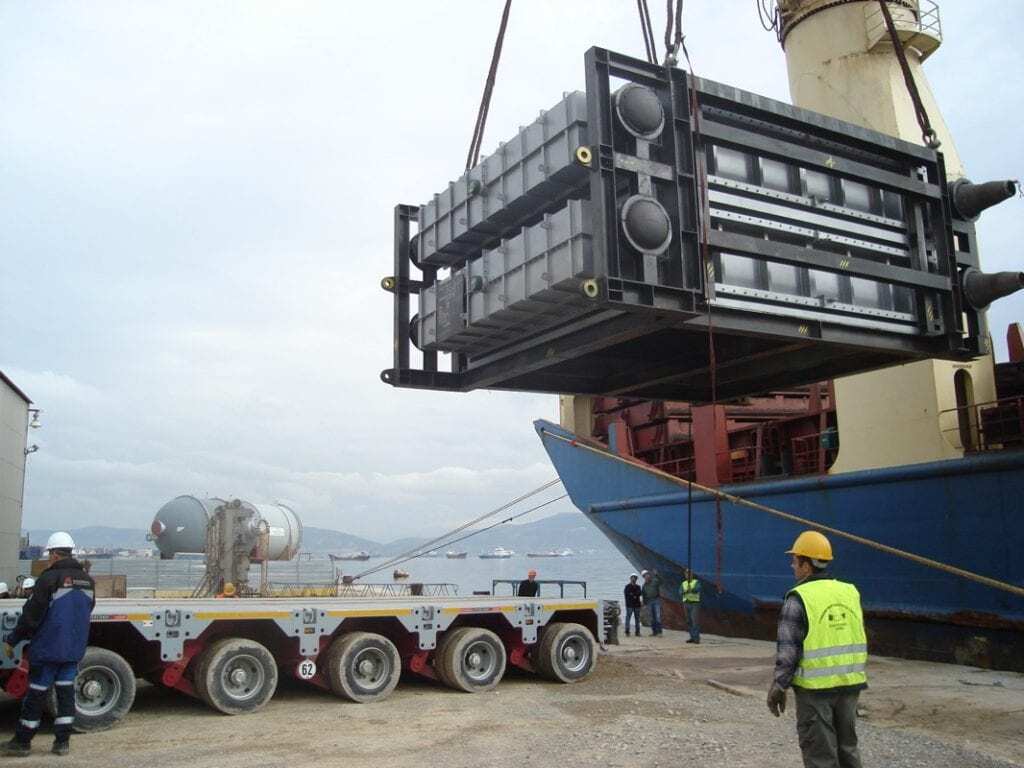 Is project cargo in/out of Greece and surrounding countries a business that you are active in? Tell us about projects that you have handled recently.
Cosmatos Group was first involved in Project Cargo in the late 1990's when we became significantly involved in military transport. Apart from big vehicles, such as Leopard Tanks, we handled big volumes of ammunition and dangerous goods, which gave us the experience to enter the project business. Since then, all companies in the group perform o/g shipment co-ordination from as small as flatrack shipments to as big as Power Station Expansions, Wind Farms, the Trans Adriatic Pipeline Project (TAP) etc.
Among the latest achievements, we have handled the following:
Wind Industry
Siemens Windmill Park, Bogdanci – FYROM
Vestas Windmill Park, Sidirokastro site – Greece
Gamesa Windmill Park, Ptoon site – Greece
Gamesa Windmill Park, Maristi site – Greece
Vests Windmill Part, Klokova site – Greece
Industrial Projects
Hellenic Petroleum Refinery Terminal, Greece
Decoke equipment to Jubail, Saudi Arabia
Power transformers with auxiliary equipment, Turkey
Refinery modules to Belgium
Electrical Rooms and Instrument Rooms to Cyprus
Furnace equipment to Probistip, FYROM
Stripper & Absorber units from Thessaloniki port
Military Projects
NATO forces to Kosovo (16 nations)
Independent shipments of military equipment to various destinations
Humanitarian Aid
Various cargo handled with combined means of transport for the account of:
UNMIK
UNHCR
WFP
CIVIL PROTECTION HELLAS
SAVE THE CHILDREN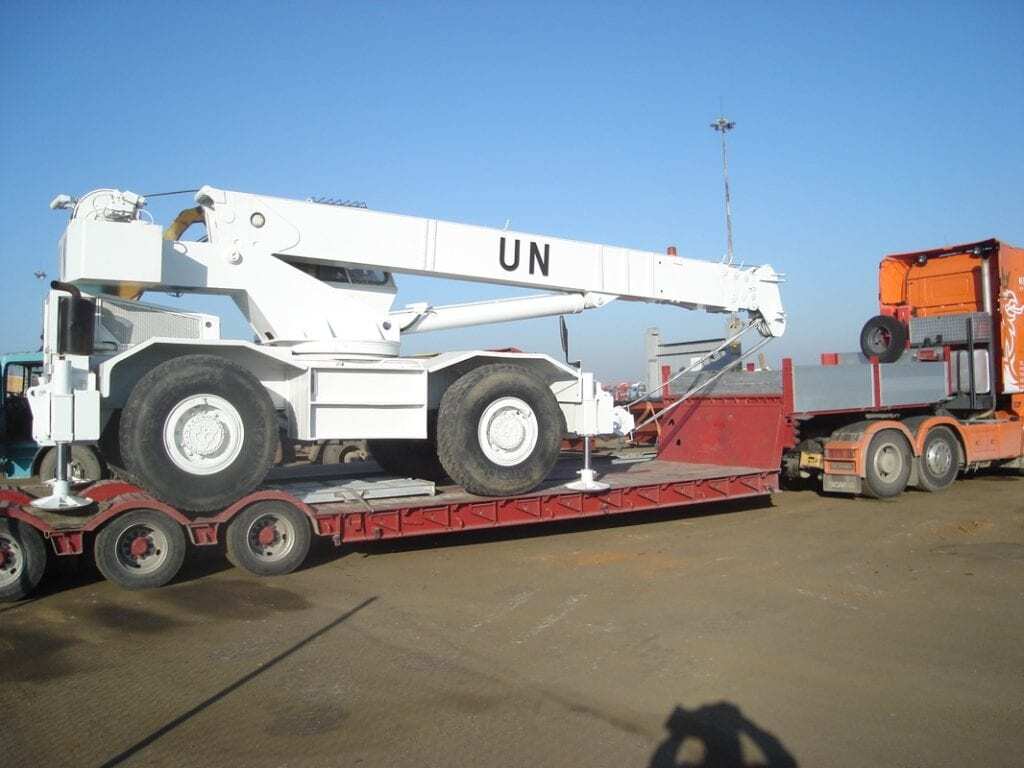 Greece has been on many people's lips in the recent couple of years how does it influence a normal day in Greece and are there "normal" days also in shipping now?   Media of course plays a role; I would like to give you the chance to tell us the real situation in shipping and otherwise in Greece.
Greece has been going through difficult times in the past few years. The present political situation is still unstable, despite the fact that the Greek people have gone through tremendous changes in their lifestyle and in the overall expenditure that was made.
Unfortunately, Greece gained a massive amount of bad publicity in the beginning of our economic crisis, which in many cases did not reflect reality of the average middle class person. On the contrary, the defamation of the Greek nation was focused on real extreme cases of over-spending and corruption, which made the rest of the world furious about our situation.
My personal opinion is that Greek people have already made extreme sacrifices in order to put the country back on the game, but unfortunately the game's rules have changed. This is not about the Greek crisis anymore. It has gone bigger. It's all about Europe now. What will Europe become of in the coming years? This is more of a question that troubles me, instead of our national situation.
In shipping, "normal" days are not something we have experienced in my time in the industry. Shipping is volatile and highly sensitive to minor and major changes in the world economy. Changes are constant and people in this industry are well aware of it. One way or another the industry has always survived, despite the big fluctuations that the annual revenue may show. At the end of the day, transport will never stop!
What made you join the shipping industry?
My participation in the family business was more like a destiny to me, which however, was received with enthusiasm from my side. Since my early years as I child I have been accompanying my father to many places that looked pretty adventurous to my young eyes, such as getting on board general cargo ships and listening to conversations with Captains and Chief Mates. So, it was more or less a natural evolution to obtain a degree in Maritime Business and Law and join the family Group of companies which am currently running since the early 2000's.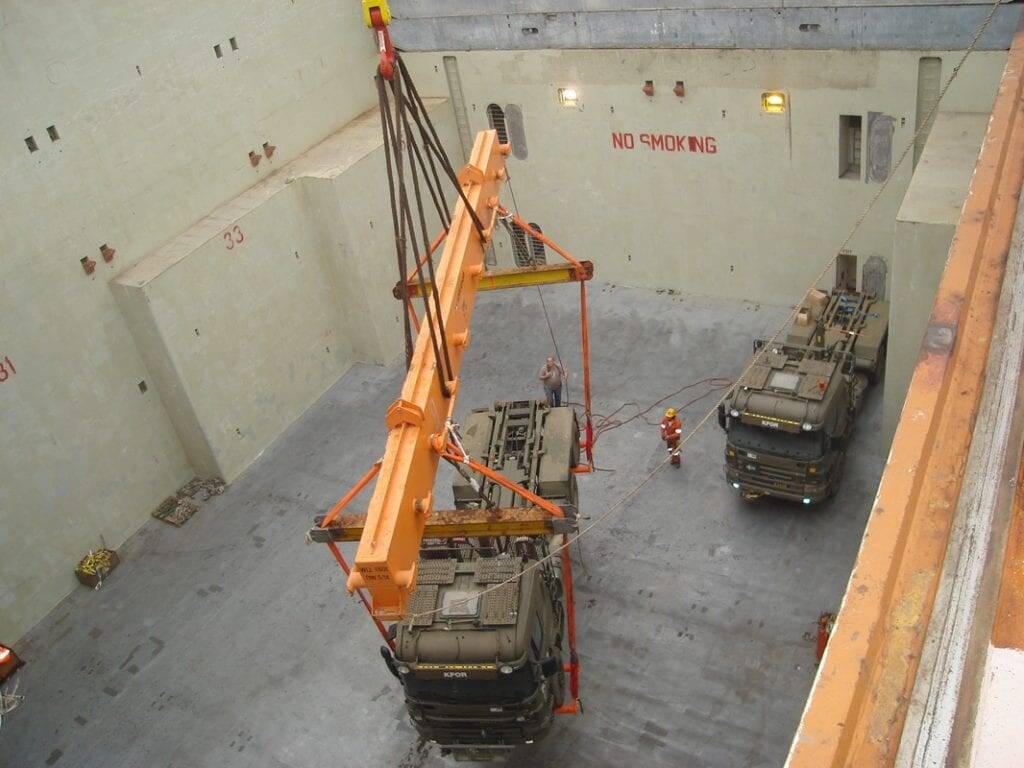 What do you like the most about shipping?
The most intriguing part of my job is it's volatile nature. One day is never the same as the next. I'm not familiar with the word "routine". My areas of expertise have grown so intensively in the last twenty years that I often wonder to myself "What's next?"
I have the luck and the privilege to run a group of companies that offers a wide range of services that can handle something as small as LCL cargo to something much more complicated, such as managing and executing the transport of Windmill Parks. As a logistics service provider we offer everything from bonded storage to dangerous goods handling and storage.
So, if you ask me… the sky is the limit!
Who should be approached in Cosmatos for inquiries etc.?
Inquiries to Cosmatos Group should be made to the following people according to division:
Business Development
Mrs. Elisabeth Cosmatos
Managing Director of the Cosmatos Group of Companies
elisabeth@cosmatosgroup.com
T +302310550950 ext. 300, M +306944575141
General Agency Matters, Projects, General Cargo Freight Forwarding
5, Koleti Str. – GR54627 Thessaloniki
shipping@cosmatosgroup.com
T +302310550950 ext. 311, M +306947990215
Mr. Kyriakos Kalis, Director of Cosmatos Shipping Services SA
Containerized Cargo – Multimodal Transport
5, Koleti Str. – GR54627 Thessaloniki
forwarding@cosmatosgroup.com
T +302310550950 ext. 309, M +306947990220
Mr. Simon Hatziavraam, Director of Fairplay Forwarding SA
Logistics and Warehousing
29, Mikras Asias Str. – GR54628 Thessaloniki
logistics@cosmatosgroup.com
T +302310550900 ext. 1712, M +306973425760
Mrs. Roula Kaimakami, Commercial Manager of Hub Logistics SA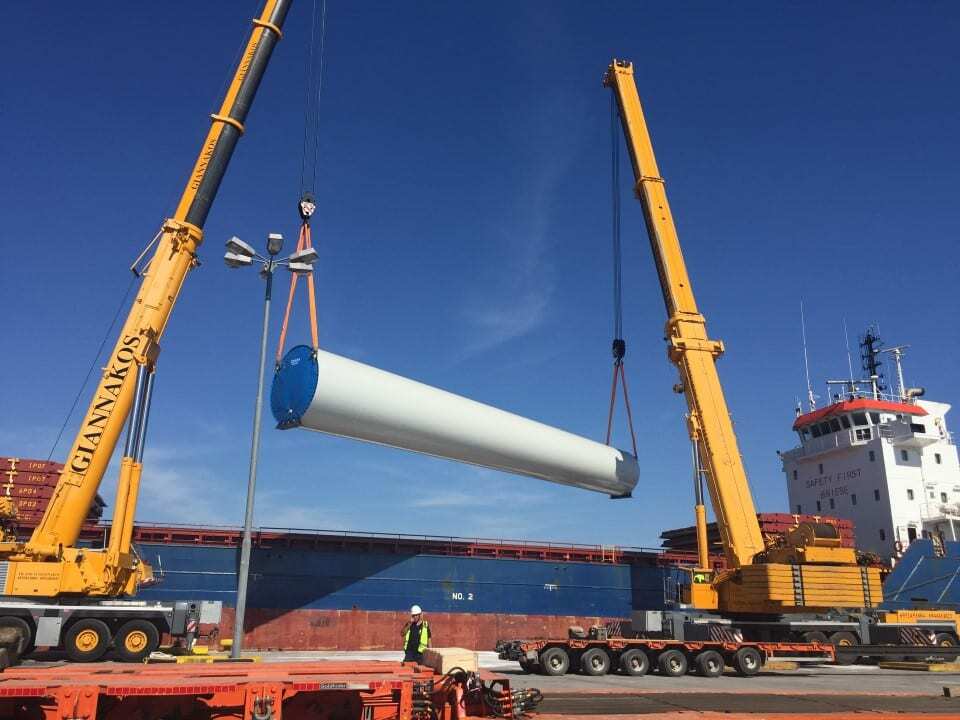 ---

Interviewee:
Elisabeth Cosmatos
Managing Director
elisabeth@cosmatosgroup.com
The Cosmatos Group of Companies
www.cosmatosgroup.com