Q&A with Jan Holst, Director North Europe at MOL
Mitsui O.S.K. Lines is one of the big 3 Japanese ship owners; tell us about the main services that you provide to/from Europe. Tell us also about the current status among the big 3. I understand from earlier press releases that the Japanese carriers planned to consolidate to be stronger.
The 3 Japanese Lines will establish a Joint Venture which will be fully operative as of 01.04.2018 as such it is too early to comment on this.
More important for the immediate future is the start of our new product from April 2017, which we are quite excited about. It is called:
– THE Alliance –
Consisting of Hapag-Lloyd, Nippon Yusen Kaisha, K'line, Yang Ming Line and Mitsui O.S.K. Lines. With plans to deploy a fleet of 240 modern ships in the Asia/Europe, North Atlantic and Trans-Pacific trade lanes, including the Middle East and the Arabian Gulf/Red Sea. The Product of THE Alliance is a milestone, which will significantly improve the service offering for all shippers on the East West Trade Lanes. The product will be characterized by fast transit times, a broad port coverage and deployment of modern and most efficient ships. The comprehensive network of 31 services will connect more than 75 major ports throughout Asia, North Europe, the Mediterranean, North America, Canada, Mexico, Central America, the Caribbean, the Indian – Sub Continent and the Middle East with fast transit times and wide range of port to port connections.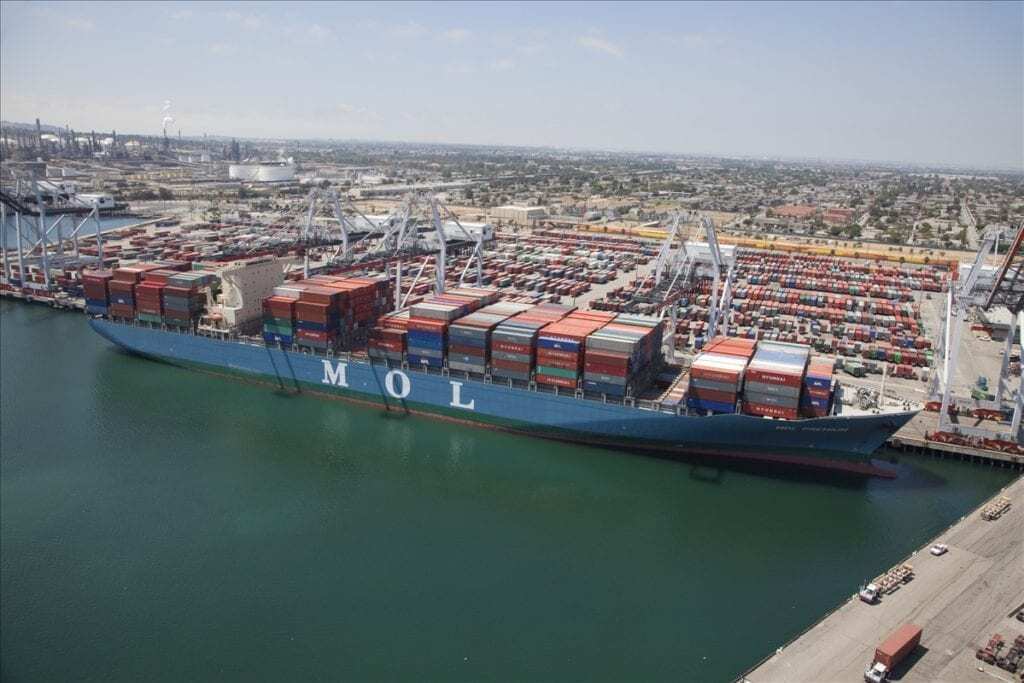 Do you accept break-bulk cargo by containership on all of your trade lanes or only to specific areas? Tell us more about some of the projects you have carried onboard your ships. What type and size of ships do you have in your Europe/Asia service? Are there combination possibilities through MOL to other areas of the world than Asia out of Europe?
We do accept Out of Gauge and Break Bulk cargo on our container service to/from Europe/Asia, but also Europe/South Africa and Europe/US.
The main vessel size nowadays in operation on the Asia/Europe trade are vessels with a loadable capacity of 10,000 TEU to 14,000 TEU, operated on a fixed day schedule bases, for further info please visit http://molpower.com.
We recently managed to load a couple of projects from Hamburg/Rotterdam to Japan and Shanghai.
Besides the direct services to Asia´s main ports we also offer connections through MOL´s Liner Network services via Singapore to Vietnam/Indonesia/Thailand/Philippines.
If European customers have a concrete inquiry whom should they contact? Do you have a special team handling break bulk cargo or should the inquiry be directed to local MOL offices?
MOL acknowledges that Break Bulk and Out Of Gauge cargo requires special know-how and case-by-case dedication; therefore we have set up a network of global experts in this particular business. We consult with experts with nautical – technical as well as commercial backgrounds for each and every shipment in order to take the utmost care of the concerned projects.
For our Out of Gauge / Break Bulk business within Europe Germany is our biggest market with the most potential and we have a dedicated team based in Hamburg. We welcome all inquiries, led by Dirk.Muellerpetersen@mol-liner.com and Dirk.Moeller@mol-liner.com. They will take care of the customer and their needs.
Certainly for any other origin customers can get in touch with the MOL office closest to them which can be found at http://molpower.com.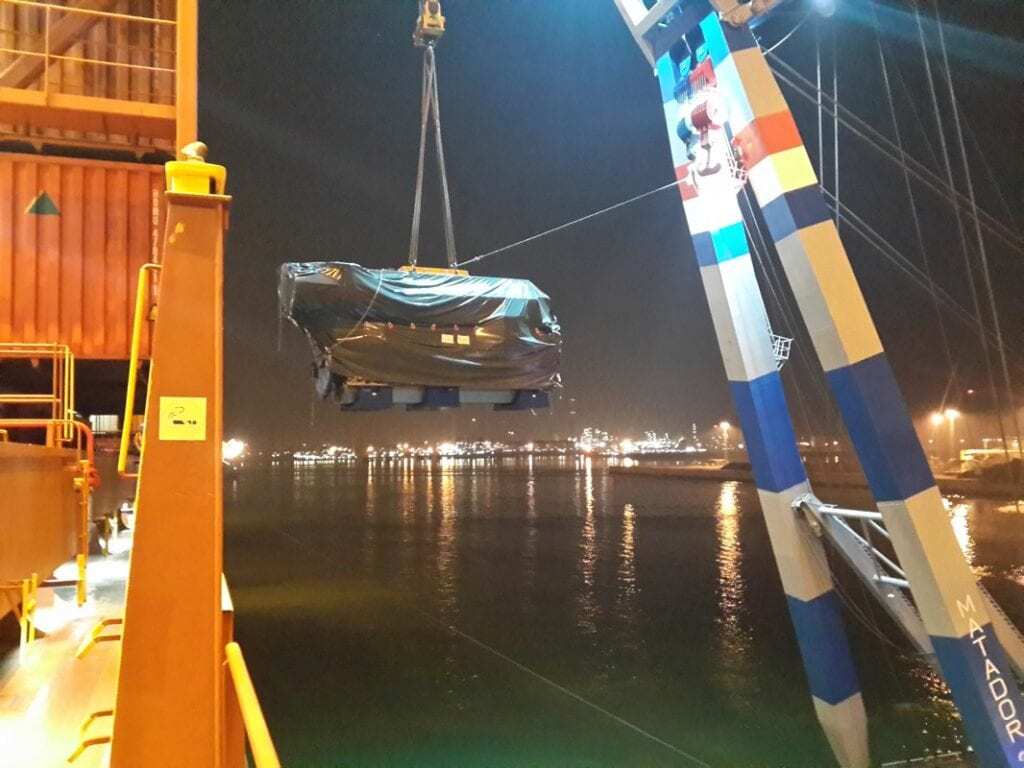 MOL is renowned as a very reliable and versatile carrier. Can you also provide other services such as RoRo or break-bulk vessel services within the MOL group?
Mitsui O.S.K. Lines Ltd. (MOL) is a multi-modal transport group that meets the current and future needs of all sectors of the industry. We have one of the world´s largest fleets and are committed to the highest safety standards.
For further Information please go to our homepage: http://www.mol.co.jp where you will find the details of our RoRo and break-bulk services.
A quick indication is something often required by freight forwarders or shippers. How quickly can you normally provide customers with an indication?
Our clear target is 48 hours but it should be mentioned that speed is not everything on quotations for Break Bulk and Out of Gauge business. Special cargo requires nautical/technical information and further investigation with the Ports and Vessels concerned.
The more accurate details we receive within the pricing request, with clear dimensions/weight/pictures/centre of gravity – technical drawings the better the quotations can be made without further delays.
One of MOL´s key commitment is and always has been Safety First, which is also appreciated by our customers and therefore it may take a little bit longer to quote on specific business.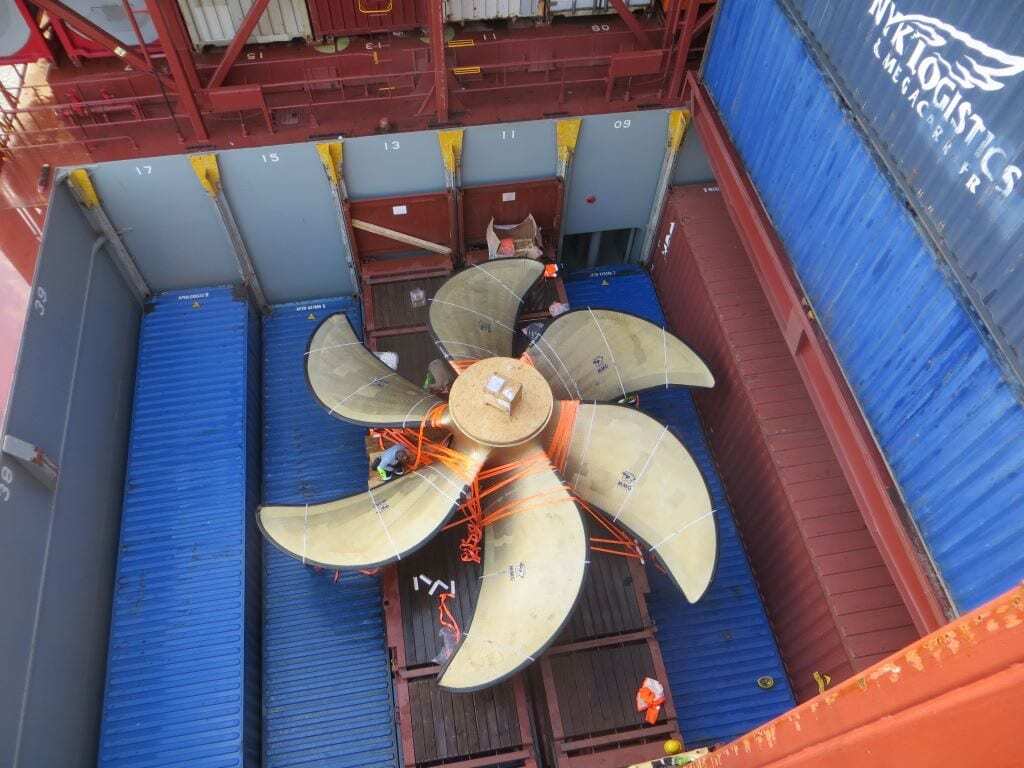 Tell our readers about your career in MOL. I remember I met you by chance several years ago on a train between Hong Kong and Shanghai. Have you been stationed abroad for MOL? How did you get into shipping and why did you choose that kind of career? What do you like most about your job and has it changed over the years from when you started?
Yes, we met on a train between Hong Kong and Shanghai a while back, in 2001. I have been with MOL for 25 years now; I have held several positions in the organization. I started in Hamburg, then Vienna, Hong Kong, Gothenburg, and finally back to Hamburg. Initially I wanted to be an officer onboard a conventional vessel, but with influence from my parents that changed. I still had a fascination with global trade and the changes and challenges that each shipment required. So I made the decision to start my career with Mitsui O.S.K. Lines (MOL) in 1991, where my fascination with shipping continues to this day.
For sure the shipping industry has changed a lot, starting with increased containerization. MOL´s biggest container ship had a capacity of 3,500 TEU in 1993 while today container vessels have capacities of over 20,000 TEU.
As old challenges continue and new ones surface it is as important as ever to adapt to the changing environment and deliver reliable services to our customers.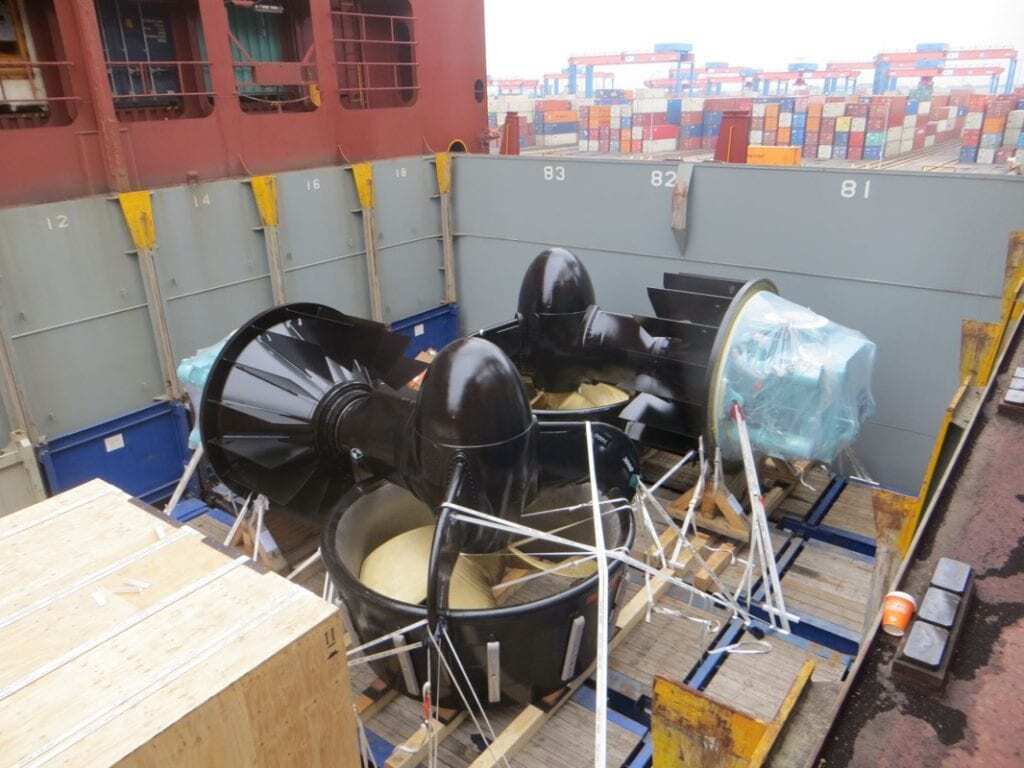 ---

Interviewee:
Jan Holst
Director North Europe
jan.holst@mol-liner.com
MOL (Europe) B.V.
http://mol.co.jp