Q&A with Mrs. Tatiana Serova
Commercial Director
What year did you establish A.R.T. Logistics and what does the name stand for?
A.R.T. Logistics was established in 2005. Our name is actually simple, just a combination of "logistics" definitions: Air.Rail.Truck. And this is the main business direction of our company.
Kazakhstan is the largest landlocked country in the World. Tell us about the main modes of transport to and from the country. What are the major hurdles that companies face when exporting to Kazakhstan?
A.R.T. Logistics does not see any specific difficulties in the implementation of logistics solutions for our "landlocked area". First of all we have ports on the Caspian in Aktau and Kuryk which are key entrance points to Central Asia for special OOG and project cargo. That being said, the main modes of transport are rail and truck.
A.R.T. has a wealth of experience working with these main entrance points, like border stations Dostyk and Khorgos.
For shipments from China, Baltic ports for transit from the EU, or other origins Kazakhstan offers access to the whole of Central Asia: Kyrgyzstan, Uzbekistan, Turkmenistan and Tajikistan.
With experienced people, direct contracts and local knowledge A.R.T. Logistics can provide safe, low risk and predictable solutions in the region.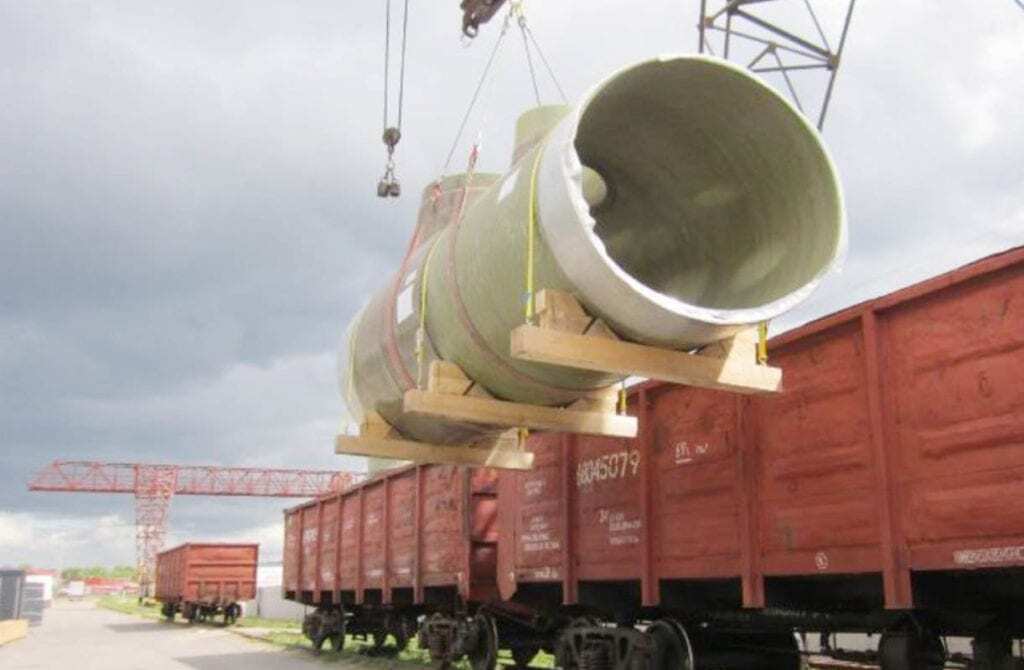 Do you need a special licence to work as a freight forwarder in Kazakhstan?
No, this is not needed.
Where is A.R.T. Logistics headquartered and where do you currently have offices?
Hong Kong is our headquarters, we also have offices in Kazakhstan, Russia, Germany, Switzerland, Belarus and Lithuania. Actually all our offices are located in gateways to Eurasia, which allows A.R.T. to provide comprehensive logistics solutions for our niche areas: Kazakhstan, Central Asia, Russia and Mongolia.
Moving of our headquarter to Hong Kong gave us great opportunities to expand our areas interest.
Are you a native of Kazakhstan? Do you have experience in freight forwarding from before and if so, in which companies did you get your initial experience?
Yes, I am a native Kazakhstanian, I started my career in logistics in 1998 working for the representative office of Danzas Railcargo in Kazakhstan. I was responsible for the development of railway and multimodal shipments from Europe to Kazakhstan and Central Asia. In 2003 I continued for DHL Freight Kazakhstan as the Head of the Rail Freight Department and Deputy Freight Manager Kazakhstan. Since 2005 I have been the co-founder and Commercial Director for A.R.T. Logistics Group which operates with 7 offices in Eurasia covering Russia, Kazakhstan & Central Asia, China and Europe. I am an expert in rail solutions for general and project cargo for the Eurasian market and cross border shipments to CIS countries.
Can you give us a few examples of projects that you have handled by road, by rail, to/from Kazakhstan and to/from Russia?
We have handled quite a lot of project shipments from Europe and China to Russia, Kazakhstan and Central Asia. Among them are hundreds of drilling rigs from China to Russia by both rail and truck. We are very familiar with the main border points, Dostyk/Alashankou, Khorgos, Manzhouli/ Zabaikalsk.
We have been involved in power plant projects in Uzbekistan, for which we delivered equipment from Europe and China. Modes of transport were truck and special wagons. We offered to our client a very simple but interesting solution, which allowed reducing costs for logistics by approximately 20%.
We're involved in several ongoing projects in the Pulp & Paper and Oil & Gas industries in Russia and Kazakhstan.
Transportation of OOG equipment by rail or by truck is our routine business.
Being a project freight forwarder specialised in Russia and CIS do you feel that business has decreased or increased in recent years? What are your plans for the future of A.R.T. Logistics?
As for the project business, there is always something good happening in the market. Projects are coming one after another. Yes, we saw some slowdown in the market in 2015-2016, but we have experienced a very active start to 2017.
We plan to expand our business in the project segment in Russia, Kazakhstan, Central Asia and Mongolia. We also plan to put more effort into the China-Europe Train service.
Hong Kong is a part of "One Belt One Road" programm which opened a fantastic new business niche for A.R.T.
Here in Hong Kong we're building up a customer and operational centre to support our Europe and China based clients for shipments connected to the Silk Road. We as A.R.T. are proud to be one of the experts providing rail service for China – Europe – China routes. Thanks to our highly professional teams in Hong Kong and Germany, we're actually building up the logistics bridge between Asia and Europe.
Besides daily operational support, we provide a unique IT solution to our clients which makes use of block train services with ease and transparency. Customers will be able to calculate rates, check space availability and place bookings for the service from door China to door Europe online. Now our program is in its testing stage and we hope to announce it in the 3rd quarter of this year.
Who in A.R.T. should be contacted for inquiries?
You're very welcome to send all the questions and requests to project@art-businessgroup.com and our project team will react immediately.
---
Interviewee:

Tatiana Serova
Commercial Director
tatiana.serova@art-businessgroup.com
A.R.T. Logistics
www.art-businessgroup.com