Interview with Mr. Kim Sønderby Hansen
Global Head of Industrial Projects & Renewable Energy

Director of Projects
Tell us about Scan Global Logistics and how/when it was established and who are the owners of the company today?
Scan Global was was established in 2007 after the merger of Mahé (1975) & ScanAm (1988) & unified ownership with TransGroup Logistics effective 2016. The overall owner is AEA Investor (Rockefeller Foundation).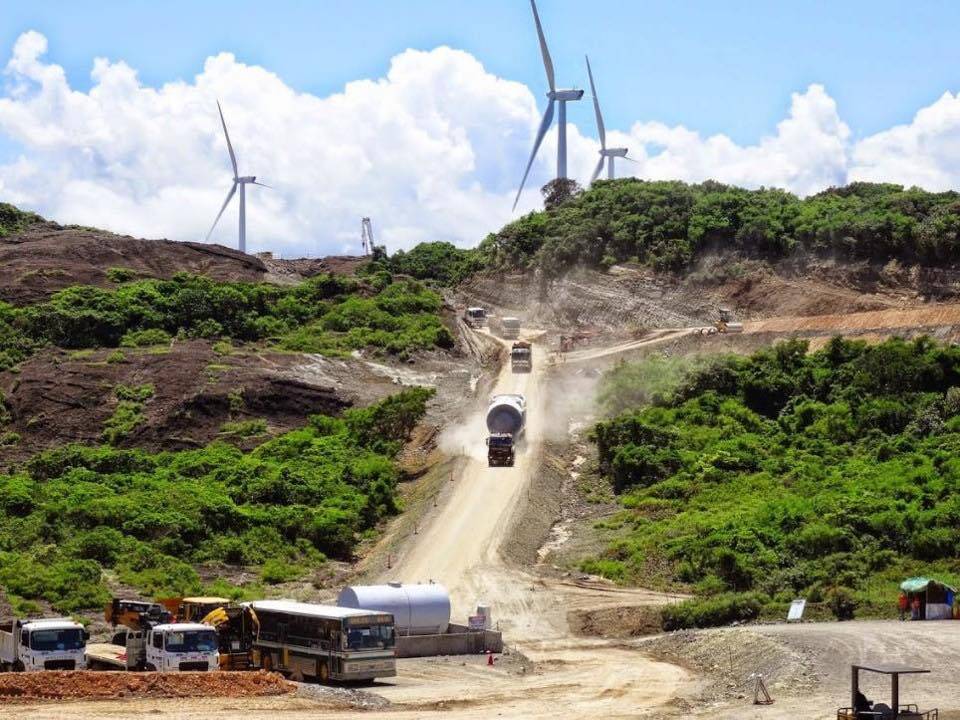 When did you join the company and what is your own shipping and project freight forwarding background?
I joined SGL on 1.3.2017 in the capacity of Global Head of Industrial Projects and Renewable Energy. I have been in the shipping & project industry for 30 years, of which 17 years were spent abroad in Africa.
Scan Global is known as a versatile freight forwarder, tell us about the reasons for now focusing heavily on renewables.
SGL has been involved in Renewable Energy for many years. Project wise the company lacked the global infrastructure, but this has now changed & significant investment is taking place. In addition, we are looking at a number of other opportunities commensurate to our business model & strategy.
There are a few players who call themselves experts in renewable projects what kind of difference do you feel that you can make in the current competitive marketplace?
In Renewable Energy & project transportation the very essence is experience & past performance. The skills & mindset of our team-members operating in this challenging industry is what sets us apart from the others. Our company footprint leaves us plenty of room to provide flexibility, innovation and optimization to our clientele.
What are the strong points of Scan Global on a worldwide scale?
The global freight forwarders can target more price sensitive assignments as economies of scale enables them. Scan Global Logistics target customers with high complexity projects and with low tolerance for delays. We have business models & experience of +40 years to support. At Scan Global Logistics we are entrepreneurs with a passion for craftsmanship in global logistics.
We have been developing a flexible, dedicated and dynamic organization geared towards creating & providing customized global supply chain solutions. We have people backed up by systems and not the other way around! We take pride in knowing our customers and their trade and we are professional freight negotiators.
What are the advantages for the shippers in dealing with you instead of dealing direct with the shipowners?
Flexibility, project management, cargo know-how and in-house experts in project execution from the manufacturer to the final site delivery.
Tell us a bit about your office network overseas and give us a few examples of projects that you have handled already. Can you provide us with a few pictures?
SGL benefits from strong relationships & a network of 193 countries. Aside from our own companies & offices in the Nordics and APAC, we have unified ownership with TransGroup Logistics in the Americas. Moreover, we are member of WACO with 1100 offices worldwide.
Project execution, we have handled a number of priority shipments i.e. transformers, generators, wind-components, turnkey projects as well as aid & development shipments including charters by air & ocean.
The following link showcases an 'ordinary' transport from our project division, linking our experts in SGL Sweden and TransGroup, USA – https://www.youtube.com/watch?v=pQ_f0BF0pvY
If a would be customer wants a quote from Scan Global for a certain project whom to approach if located in:
Asia: Thomas Engelbrecht (then@scangl.com)
Americas: Susan St. Germain (susans.hq@transgroup.com)
The Med: Tim Johansen (tjoh@scangl.com)
Northern Europe: Tim Johansen (tjoh@scangl.com)
Oil & Gas Projects: Norbert Norman Tjore (nntj@scangl.com)
EPC & Mining Projects: Alex S. Olsen (asol@scangl.com)
Tell us about the team that you are heading and which we understand is rather newly created as part of Scan Global Logistics.
At Scan Global Logistics an existing project infrastructure has been in operation for a number of years. However, a global role, leadership & direction for project execution was needed and the executive management has now made the required investment & continue to take firm strides in securing the resources required. In total we are 5 colleagues (the last team members came onboard 3.4.2017) joining the existing team of 3 colleagues at Scan Global Logistics Denmark. Globally we are 50 project experts & specialists. Our ambition & plan is to foster & strengthen our existing cooperation, invest and develop where value and increased expertise benefit the group. Lastly, our staff is our most important asset. We empower to aspire, train to be the best in class & let their innovation be heard & shared to the benefit of the entire group.
Why did you start your career in freight forwarding and not in banking (for example)?
I have always had interest in traveling, seeing the world and learning about the world outside of Denmark. The decision to become involved with logistics & projects was established just before joining the army. A seasoned freight forwarder came to my place of education and gave his career-pitch and as the old cliché says – the rest is history, I was simply hooked! His story of the work where no one day was identical to the next, safety, the challenges, the long hours, traveling & learning new cultures spiced with the entrepreneurial spirit was enough for me to know this was my calling. When he finished his pitch – he also said something I have taken to heart & which has become a life long motto – '…remember to have fun whilst at work' – this is something I try to instill in my team, other colleagues and business partners worldwide in our KPI & bottom-line driven industry.
---
Interviewee:

Kim Sønderby Hansen
ksha@scangl.com
Global Head of Industrial Projects & Renewable Energy
Scan Global Logistics A/S
https://www.scangl.com/