Interview with Mr. Jose M C
CEO, Projects & Allied Services Group
Khimji Ramdas
Tell us about the origin of the name, the owners of the company today, and where you have offices in Oman. What about your history in the Sultanate?
Khimji Ramdas Group (KR), a 140 year Omani Limited Liability Company, is a business conglomerate headquartered out of Muscat, Sultanate of Oman. The group has various registered offices spread across Oman and U.A.E. with businesses diversified ranging from Consumer Products, Infrastructure Development, Lifestyle Luxury Products and Logistics activities between Oman and other GCC countries. KR has a well-established capability in providing all transport related services to their customers.
Khimji Ramdas Shipping is a full-fledged Shipping arm of the Projects & Logistics Group, Khimji Ramdas. With a qualified and experienced team and a network of associates delivering seamless logistics solutions, customized to meet the requirements of our clients. With offices in all ports in Oman and with a large compliment of experienced national and expatriate staff, customs documentation and related logistics services are completed in the shortest possible time.
The transport division is equipped with a large fleet of trucks which criss-cross the length and breadth of Oman. All our vehicles are PDO approved and IVMS fitted, enabling them to monitor their fleet at all the times. With the company's excellent reputation in the industry, KRS have become a preferred vendor in many project cargo movements in Oman. Khimji Ramdas Logistics are fully equipped to offer all-inclusive assistance in project handling & specialized cargo movement with qualified staff members to handle all kinds of special jobs.
Why choose us?
Trust
Experience
Professionalism
Personalized service
Quality
Our experience and market presence have made us market leaders in the industry. We have the ability and resources to transport all sizes of cargo, making us your one-stop-shop for all your logistics requirements!
Tell us about the ports of Oman. Which one is better for handling project cargo?
Oman is regarded as the second largest land mass in the GCC with a coastline of 2092 kilometers. The logistics sites are scattered across different corners of Oman. To facilitate the logistics movements of freight to Oman, three ports have been strategically formed. The ports are namely Sohar Port (North), Salalah Port (South) and Duqm Port (Center). All three ports play an important role in facilitating the movement of breakbulk cargo into Oman.
Furthermore, all the ports are equally experienced, have quality equipment and manpower to support any type of project cargo into Oman.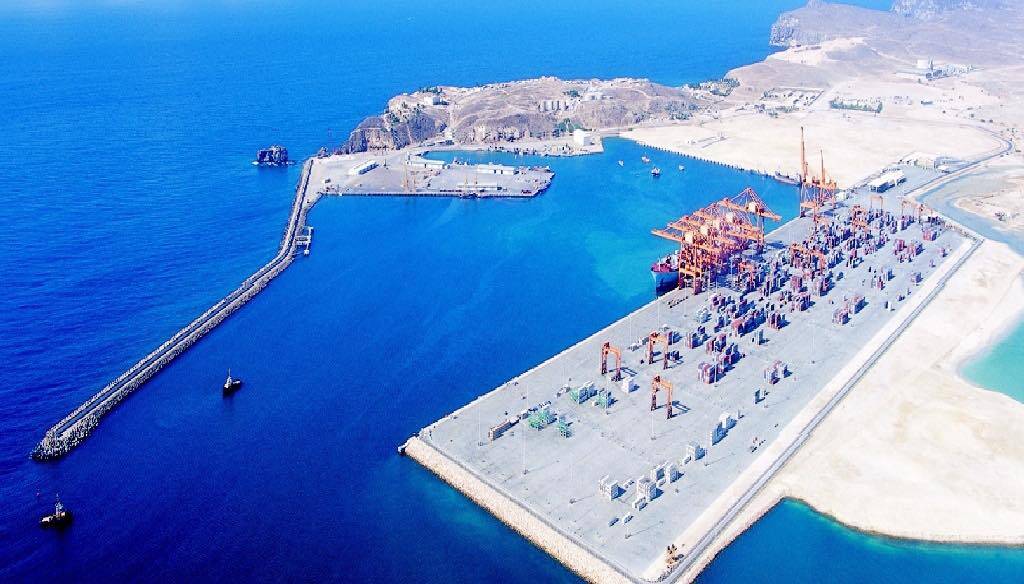 At Breakbulk China in Shanghai, I recently saw that the port of Duqm had a booth. Will this port be the future breakbulk port in Oman?
Port of Duqm (POD) is regarded as the youngest port in Oman. Starting its port operations in 2011, Port of Duqm lies under the management of Port of Duqm Company SAOC, a joint venture between the Omani Government and the Consortium Antwerp Port (CAP). CAP is supported by the Port of Antwerp (Belgium), one of Europe's largest hub ports. They have started bulk and break bulk operations now. A dry dock with modern facilities is functional now. They will be starting container terminal operations when the traffic has grown reasonably. A liquid jetty will be constructed for supporting a new refinery which will be commissioned in five years. This port is strategically located to move freight to sites located within the center of Oman, which definitely provides cost savings to the end user or project owner.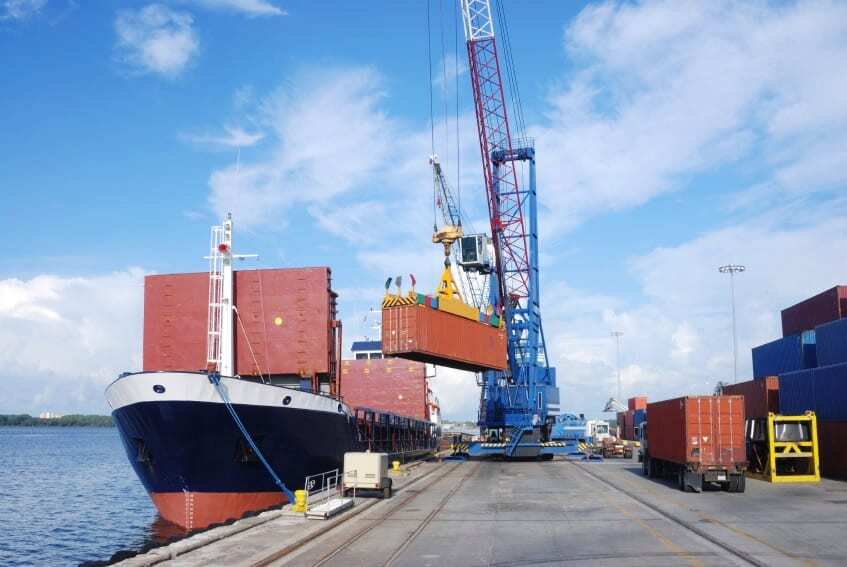 Tell our readers about the different kinds of logistics services that you offer in Oman.
We offer "Freight Management Solutions" to our valued clientele. It could be a single, or a combination of any of the below services; which we provide from each of our 6 offices spanning the length and breadth of Oman:
Vessel Agency / Husbandry Services
Customs Brokerage ( Air/ Sea/ Road )
Cargo Haulage
Air cargo handling
Charter – Air / Sea
Relocations
Freight Management
Marine services with own tugs in Duqm
Ship Stores supply
Freight Forwarding Services with a network of agents around the world.
How about customs clearance in Oman, is that normally done in port or can it also be done at the final destination in case of door delivery?
Customs Clearance process commences with the online declaration (Bayan) and is completed at the port. However, for bonded cargo or delivery to bonded warehouses, the final customs clearances can be done at the end point. The Oman Customs are currently in the process of redefining the entire modus operandi and bringing in sweeping changes. With the aim of facilitating ease of doing business in Oman. The online EDI platform (Bayan) is the first such initiative. AEO, TIR etc. are at various stages of being implemented.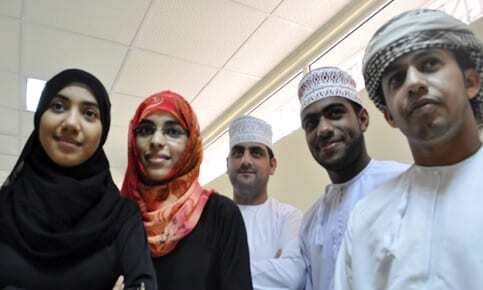 Oman is bordering Saudi Arabia and Yemen, would it be possible to deliver cargo via Oman to either Saudi Arabia or Yemen?
Yes, We certainly can mobilize cargo to either Saudi Arabia or Yemen. We are currently undertaking transit movements for a variety of our clients based in Yemen, through Port Salalah.
We understand from history that Oman traditionally has a close relationship with Iran. Does that also involve shipping and transportation?
Oman and Iran share close diplomatic and economic ties. Though the trade relations were strained during the sanctions period, it is now being opened up, and the bilateral trade has been picking up over the past months. There is currently regular container, break bulk and bulk vessels plying between Oman and Iran. National Ferry Oman started operating a ferry service from January 2017 onwards. Both the countries see a voluminous growth in bilateral trade over the years to come. Khimji Ramdas Shipping represents HDASCO Lines (Hafez Darya Arya Shipping Line) and provides agency services to multiple Iranian Vessel Owners. We are well connected with strong logistics partners to facilitate the inland logistics within Iran, as well.
If any of our readers would like to know more about your services or get a quote, who should they contact?
They can contact us on krship.projects@kr.om
Could you give us a few examples of project cargo that you have handled recently?
Look us up online! I am sure you will find out more about projects handled. Here are just a few of them:
Cargo
Origin
Destination
Volume
Remarks

Wall Panel – 24 Mtr Long

Sur Power Project, Sur

255 CBM / 80 Tons

Custom Clearance & Transportation

Drilling Rig

Aby Ta Bul, Block 60

300 CBM

Custom Clearance & Transportation

Circulating Water Pumps movement

Sur IPP

350 CBM / 200 Tons

Custom Clearance & Transportation

Pipes

Vercruz, Mexio

Rima Oilfield, Block 6

139 Tons / 180 CBM

Seamless Steel Casing Pipes

Pipes

Shanghai, China

Daleel Site, Block 5

2787.187 Tons / 2262.9 CBM

Seamless Carbon Steel Pipes

Rigs & Rig Accessories

Tianjin Port, China

Fahud & Nimr sites, Block 6

6789.11 Tons / 30,129.02 CBM

5 nos. 1000 HP Drilling Rigs and Associated Equipment

Rigs & Rig Accessories

Savona, Italy

Nimr Site, Block 6

· Hoists – 275 Tons / 859.6 CBM · Rig Accessories – 306.855 Tons / 1684.84 CBM

5 nos. Standard Work over Hoist packages for in sourcing projects

Sub-Sea Mining Equipment

UK

Duqm

• Unit 1 – 300 Tons
• Units 2 – 250 Tons
• Unit 3 – 180 Tons
• 10 Container
• Total CBM – 3100

Custom Clearance, Stevedoring, ROP Permission & Transportation

Bitumen Storage Tanks

Iran

Rumez, Barkha

4000 CBM. Each Tank – 16.5 L X 4.5 W X 5.5 H

Custom Clearance, Stevedoring, ROP Permission & Transportation

Transformer

India

Muscat

250 CBM / 150 Tons

Custom Clearance, Stevedoring, ROP Permission & Transportation

Fabricated structures ( cross border oog movement )

Sharjha

Kazzan

1845CBM / 190 Tons

Custom Clearance, Stevedoring, ROP Permission & Transportation

Rigs and Accessories

Jebel Ali

Nimr

15400 CBM / 1550 Tons

Transportation on Multi-Axle from Jebel Ali to Nimr Concession Area, South Oman. Scope : Export Custom Clearance , Stevedoring, Sea Transportation by Barge, Import Custom Clearance – Oman, ROP Permission & Transportation to Nimr



When did you yourself start your career in shipping, and how many years have you worked for KR?
I have been in this Industry for more than 4 decades now. Starting off in the Port City of Kochi, in India. I have been based out of the Sultanate of Oman for the past 30+ years, all of it with Khimji Ramdas Shipping. Over the years, we have grown from a customs brokerage entity into a one-stop-shop & total logistics service provider in Oman. Arguably, we are one of the biggest service providers in the shipping industry in Oman.
---


Interviewee:
Mr. Jose M C
CEO, Projects & Allied Services Group – Khimji Ramdas
m.jose@kr.om
Khimji Ramdas Shipping L.L.C. in Oman
http://www.krshipping.com/