Interview with Mr. Kristian Korsvik
Singapore Representative
How many years have you been working for Mitsui O.S.K. Kinkai in Singapore? Where did you work before you took up this position?
I have worked for Mitsui O.S.K. Kinkai since 2013. Before joining Mitsui O.S.K. Kinkai, I worked for other international ship-owners. I have lived in Norway, Malaysia, and the U.A.E. but have been based in Singapore since 2008.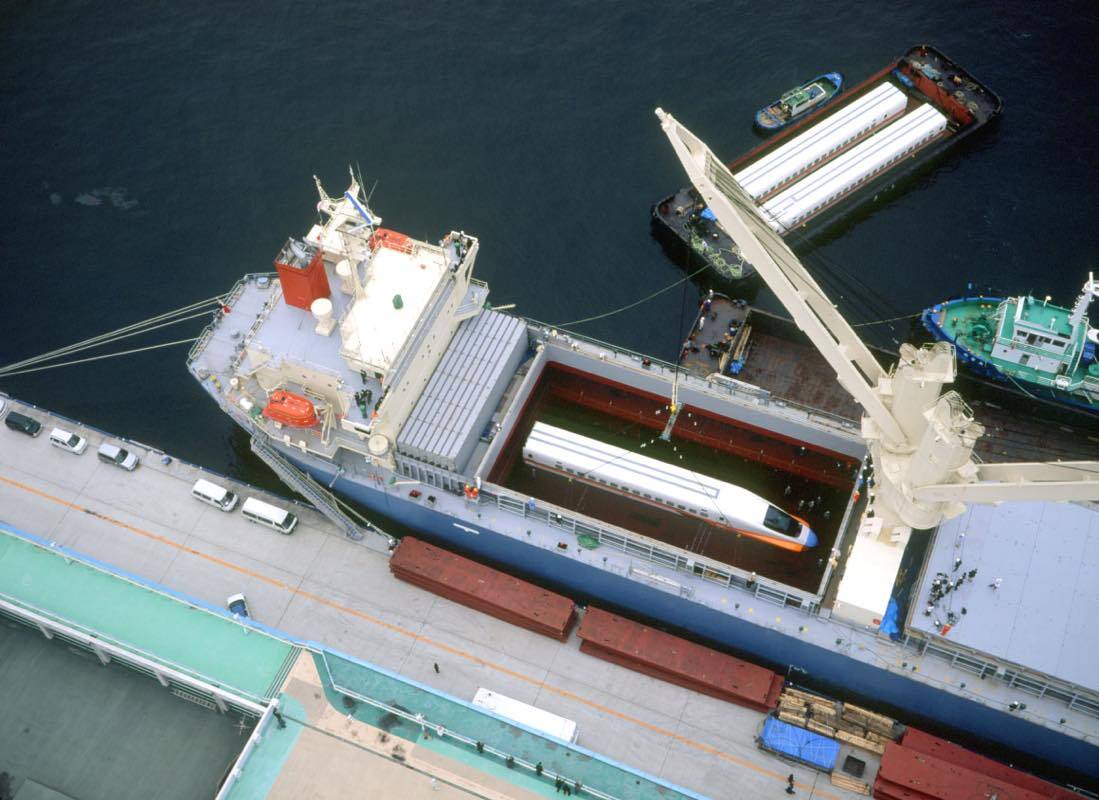 What is the meaning of Kinkai? Introduce the services offered by Mitsui O.S.K. Kinkai, tell us about your strong points, your ships and your regular ports of call.
Kinkai in Japanese language means Near-seas/coastal waters. Historically, Mitsui O.S.K. Kinkai covered shipments within coastal waters before they expanded to short sea trade around the Far East. Mitsui O.S.K. Kinkai's involvement in heavy cargo transport goes back to 1955, when the MV Kanto Maru, equipped with a 150-ton capacity derrick, represented the state of the art vessel. With experience operating 800-ton cranes and Ro-Ro modular ships, today's fleet provides flexible, frequent service linking the Middle East and Asia. Cargo safety is our top priority. "Cargo Care" is part of Mitsui O.S.K. Kinkai's culture, from management to ship crews to port captains, and land-based operations staff.
Mitsui O.S.K. Kinkai, as one of the major shipping companies in the MOL group, operates a fleet of around 50 ships. Our fleet includes multipurpose vessels, heavy lifters, and bulk carriers in short sea trade around Asia. As the focus of cargo traffic shifts from Japan to Asia, Mitsui O.S.K. Kinkai is expanding its transportation network to growth markets and providing our customers with reliable service, based on our wide-range of expertise in short sea trade.
Our tween deck multipurpose vessels are efficient, modern and eco-friendly. They have low fuel consumption and an average age of 6 years. They are all box shaped, with wide hatches. Vessels have long, even hatches, ideally designed for loading lengthy cargo like long rails/pipes/rolling stock. Our tween deck fleet ranges from 9,000 to 17,500 dwt.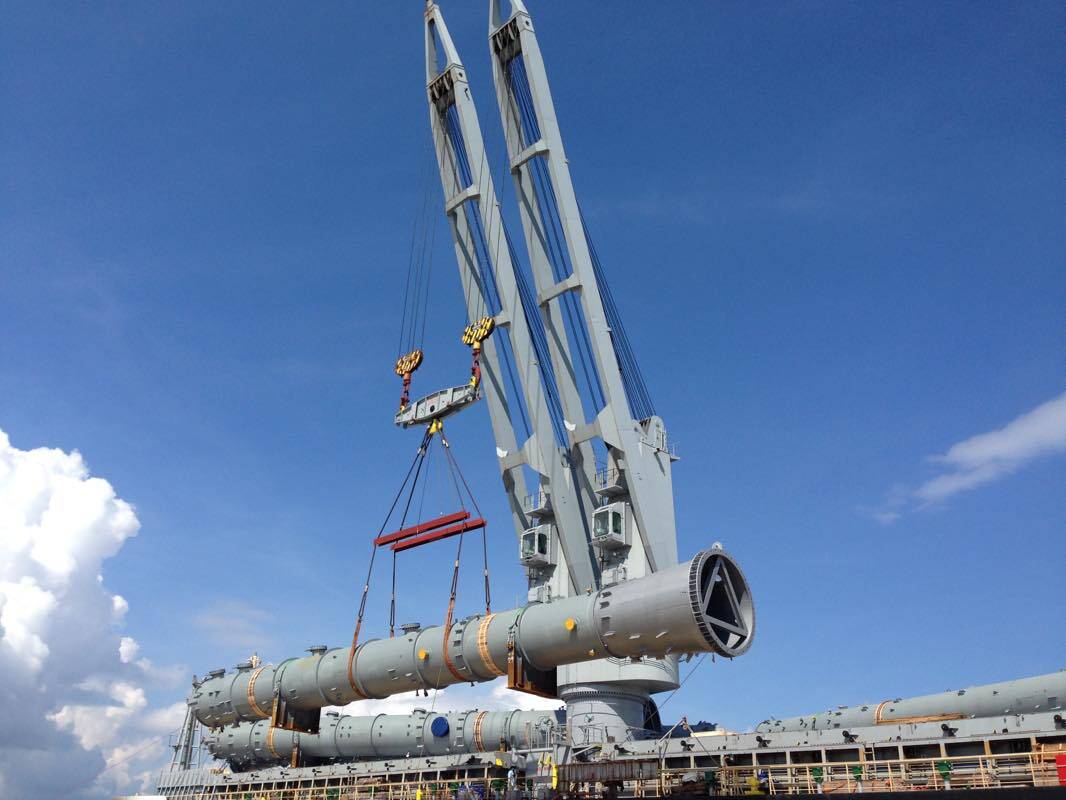 Tell us about the crane capacity on your ships. Are you using your own tonnage only or do you also use chartered tonnage?
Mitsui O.S.K. Kinkai tween decker fleet crane capacity ranges from 60mt to 150mt combined. Our fleet consists of a mix of owned vessel tonnage and long term time charters. In addition, we give-out vessels and take-in vessels on time charter trips to optimize our fleet schedule.
Who should be contacted for inquiries? Do you have different contact points for different trade lanes?
All potential clients can send enquires to Singapore@mokinkai.com.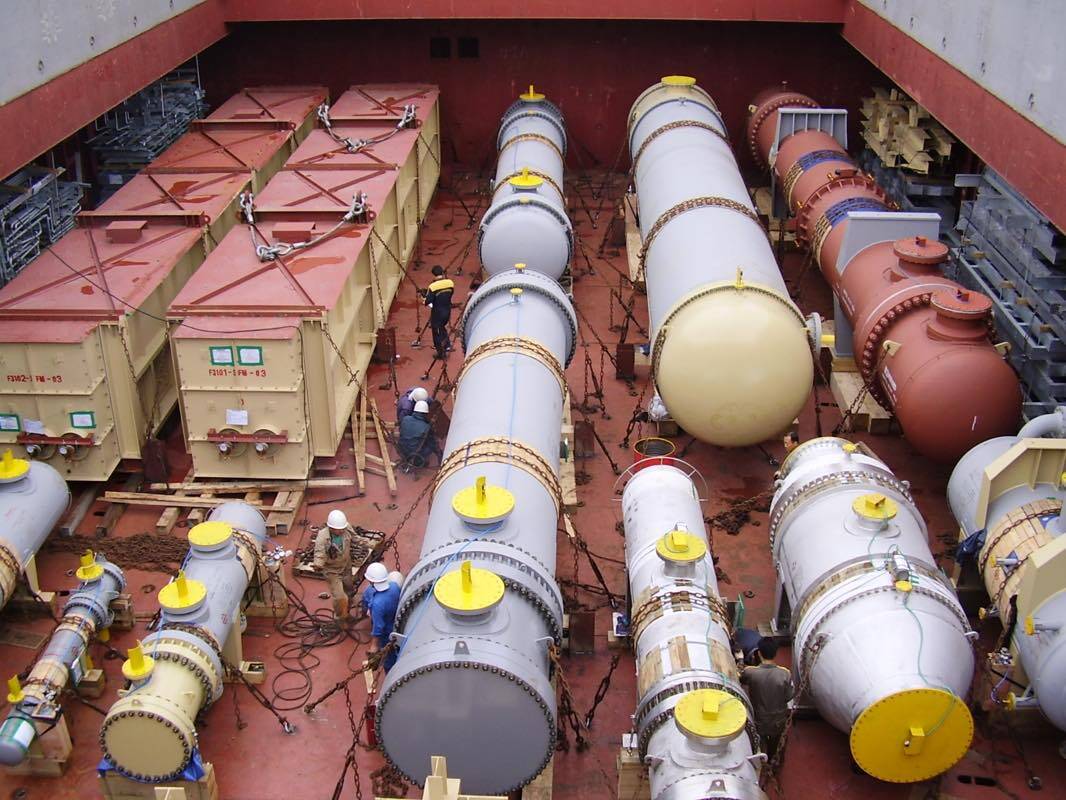 Can you give us some examples of project cargo that you have carried recently?
Recent and upcoming projects of interest:
We are about to complete carriage of steel rails for the Doha metro.
In Singapore, we are in the middle of a 2 year project to build a new waste-to-energy plant.
We just completed moving cargo for a new power plant in the Philippines using several consecutive voyages.
This month, we will start the first shipment for a new power plant in Indonesia.
We are also working on rail shipments in Western India.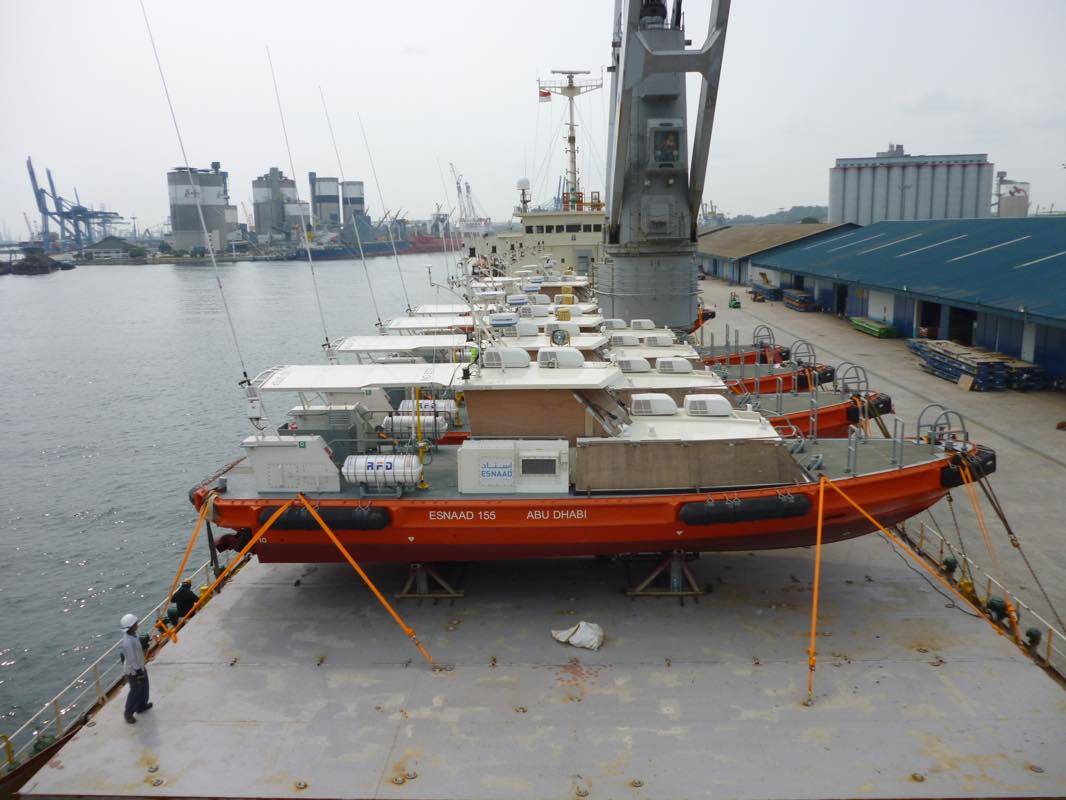 Do you mainly deal with freight forwarders, or do you also deal directly with shippers?
It varies from project to project and from client to client. Mostly we work with project freight forwarders, as they have been nominated by shippers for ocean freight. It is up to the shipper to decide how the ocean part of the project will be controlled, either via project freight forwarders, directly, or through brokers. We are happy to work with any parties to ensure smooth execution of the project, and add value with our services. We encourage clients to get us involved as early as possible to take advantage of our vast experience.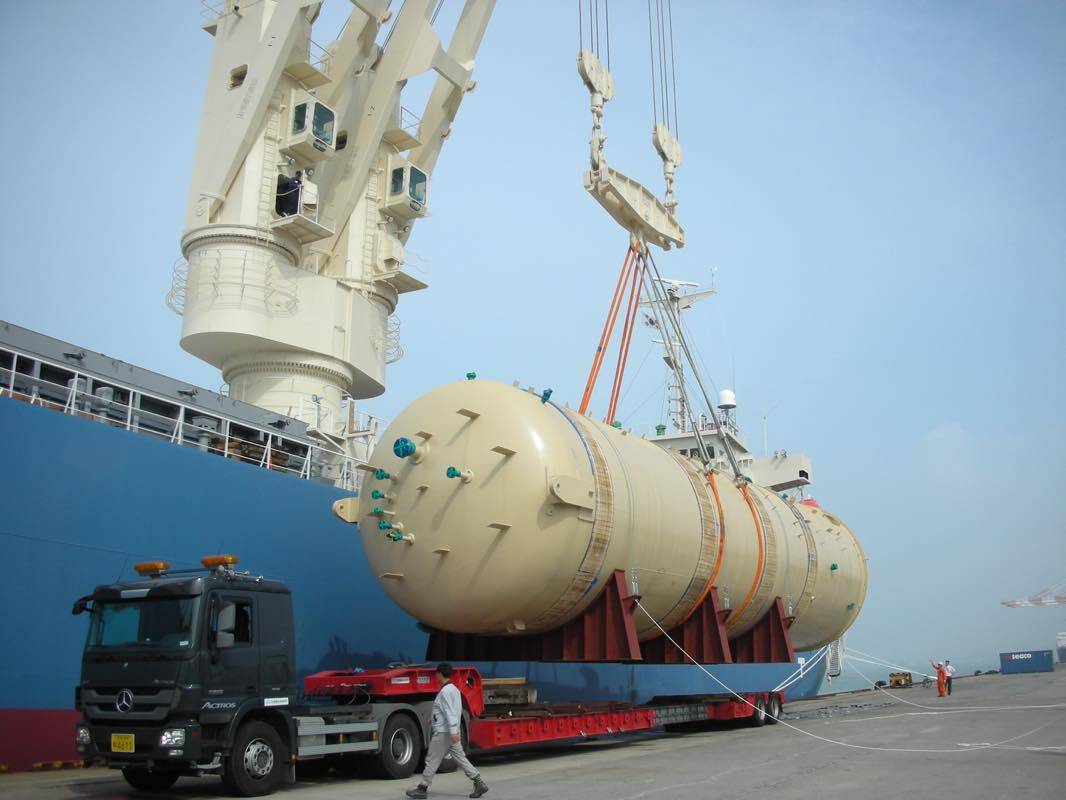 Given that you are part of Mitsui O.S.K. Lines (a container line), when a project inquiry calls for a mix of breakbulk and containerised carriage, would it be possible for Mitsui O.S.K. Kinkai to provide a quote for the entire project?
Since 2013, MOL Group companies have collaborated to share knowledge, technologies, and experiences that each group company has accumulated. We use these strengths to promote the enhancement of various strategic themes and drive further growth of the group's logistics business. Plant and heavyweight cargo transport is one of the group's major themes. The four MOL Group companies are:
Mitsui O.S.K. Lines
MOL Logistics
Utoc
Mitsui O.S.K. Kinkai
In 2015, MOL announced the establishment of a unified brand – "MOL Project & Heavy Cargo" – highlighting the MOL Group's capabilities in the rapidly growing plant and heavyweight cargo transport sector. The new brand reflects MOL's efforts to convey the unique logistics services of each group company and demonstrates its comprehensive capabilities. The group is united as a team and works to continually expand its services.
The MOL Group offers not only logistics solutions that meet the needs of various heavyweight projects, but also provides a broad range of other services including plant engineering, such as installation and assembly work.
Offering a full range of heavyweight cargo ocean transport services, involving conventional vessels, RORO ships, and containerships.
Total logistics services such as:
Air and ocean forwarding
Coastal and overland transport
Customs clearance
Plant engineering services such as: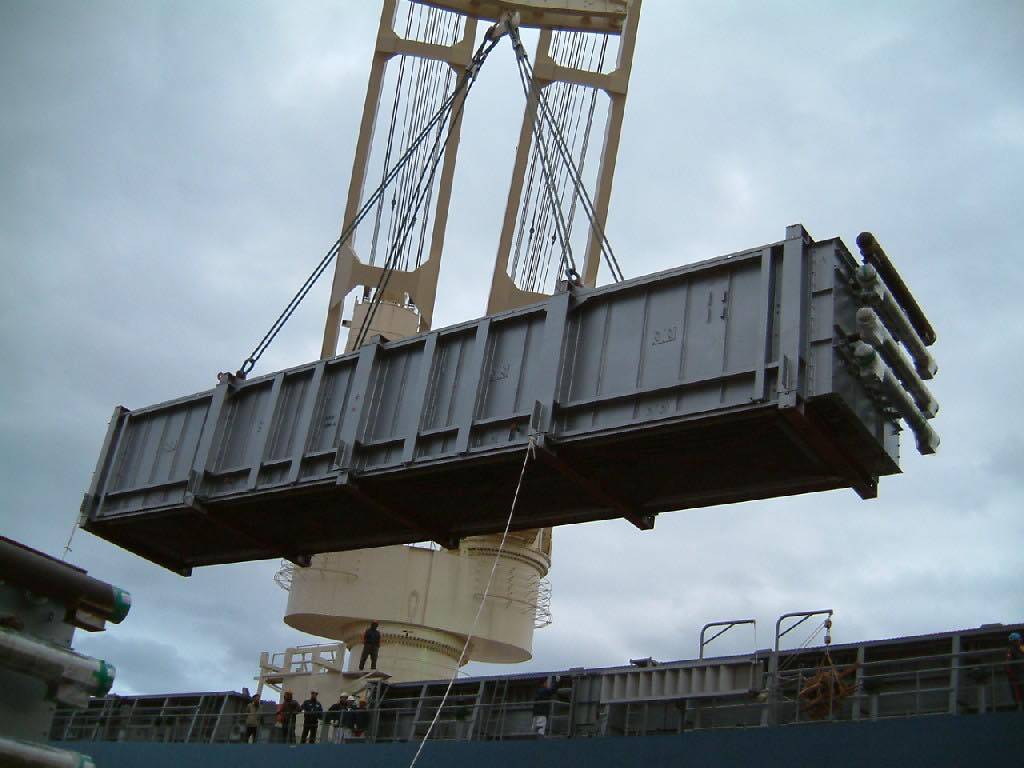 How do you see the market situation at the moment?
Shipping is moving in cycles and we believe we are now at the bottom. However, recovery is ahead. Those who have managed their way through the cycle with decent balance sheets can start to think about what is going to happen next. We will see more consolidation this year and hopefully there will be more demolition, hence supply and demand should move towards equilibrium. The past years we had falling demand, fueled by low oil prices, and growing supply of vessels. With cargo demand anticipated to come back stronger, and supply expected to reduce, we will see improved supply and demand balance. We don't expect the MPP market to recover with the same pace as the dry bulk market, which has seen positive momentum this year. We should be expecting slight improvements for the MPP market in 2017 before we have better balance in 2018 onwards.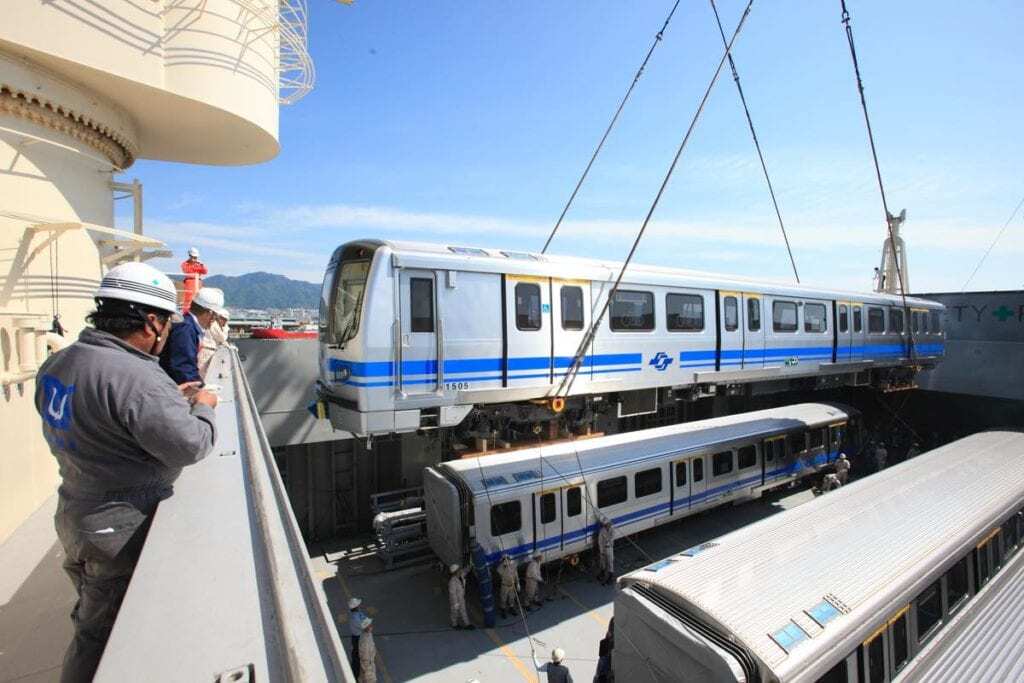 Are there any developments in Mitsui O.S.K. Kinkai's services that you can share with us?
Mitsui O.S.K. Kinkai is an innovative company, always striving for progress. For example, we have developed and patented an apparatus in cooperation with Shin Kurushima Dockyard that prevents the condensation and rust damage that usually accompanies marine transportation of steel products. This system defies the conventional wisdom that it is impossible to prevent rust caused by condensation on steel as vessels move from cold climates to warmer regions during the winter. Mitsui O.S.K. Kinkai has been a major player in steel products transportation since its establishment in 1964. We have always played a key role in improving transportation quality by introducing the most innovative technologies.
Our latest new-building program that started with delivery from the end of last year, have implemented the latest technology. These improvements have reduced fuel consumption and the environmental footprint of our vessels. Mitsui O.S.K. Kinkai's new Triumph series has low-friction underwater paint, a high efficiency propeller and rudder, and an optimised fine hull form, which together can further reduce fuel consumption and CO2 emissions by about 25-30% when compared to older tonnage.
---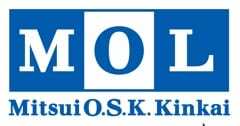 Interviewee:
Kristian Korsvik
Singapore Representative
singapore@mokinkai.com
Mitsui O.S.K. Kinkaif
www.mokinkai.co.jp