Interview with Mr. Walter Lin
Senior Manager for Project Cargo
We understand that there are big development plans in Singapore to retain the country's status as a transshipment hub. This also applies to breakbulk cargo, correct? Can you elaborate a bit on the plans for Jurong Port?
Jurong Port is Singapore's main gateway for general and bulk cargo and a major Asian transshipment hub, with unparalleled connectivity to other regional and international ports. Being a port in Singapore, we share a reputation that all Singapore-based companies have, of reliability, transparency, and efficiency. Our strategy is to build on this and enhance our service offerings through our vision of being a next-generation multipurpose port.
This is achieved through the key pillars of technology, innovation, and customer focus.
One example of our value-adding capabilities is to provide a dedicated service for specific cargo segments. Last August, Jurong Port launched the Combi Terminal – a one-stop terminal for vessels carrying a combination of containers and general cargo.
We are constantly innovating to ensure that our services continue to be reliable and efficient, and in terms of cargo handling equipment, one such initiative is to introduce and deploy custom-built side-loaders which not only reduces the manpower required for steel cargo handling by two-thirds but also improves operational productivity and therefore reduces vessel turn-around time.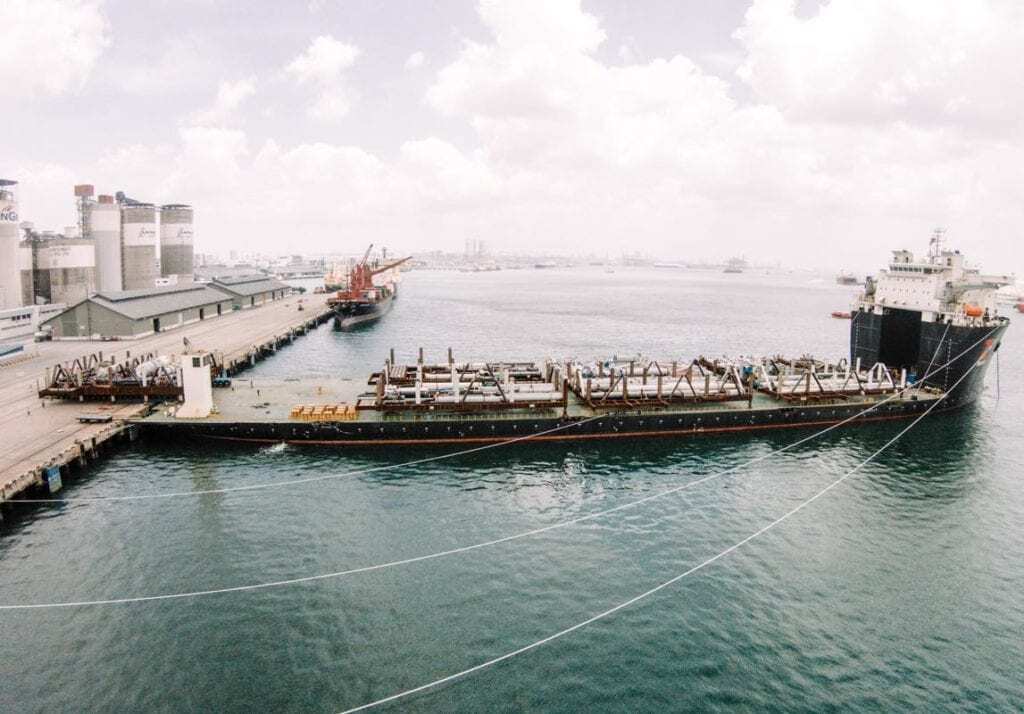 Increasingly, as we step up our focus to attract more project cargo to Jurong Port, we have undertaken a greater variety and number of such projects, with increasing complexity.
In 2016, we recorded many firsts. This includes a Mediterranean mooring for a semi-submersible with an overall length of 219m with modules weighing up to 800 tonnes that were transshipped in Jurong Port. Other 'firsts' included ship-to-ship cargo transfer operations at our berth for bulk cargo such as grain and coal between Panamax and Karmsamax vessels. We provided all the necessary services as part of our integrated one-stop solution service for such projects, including engineering calculations and project management from planning to execution.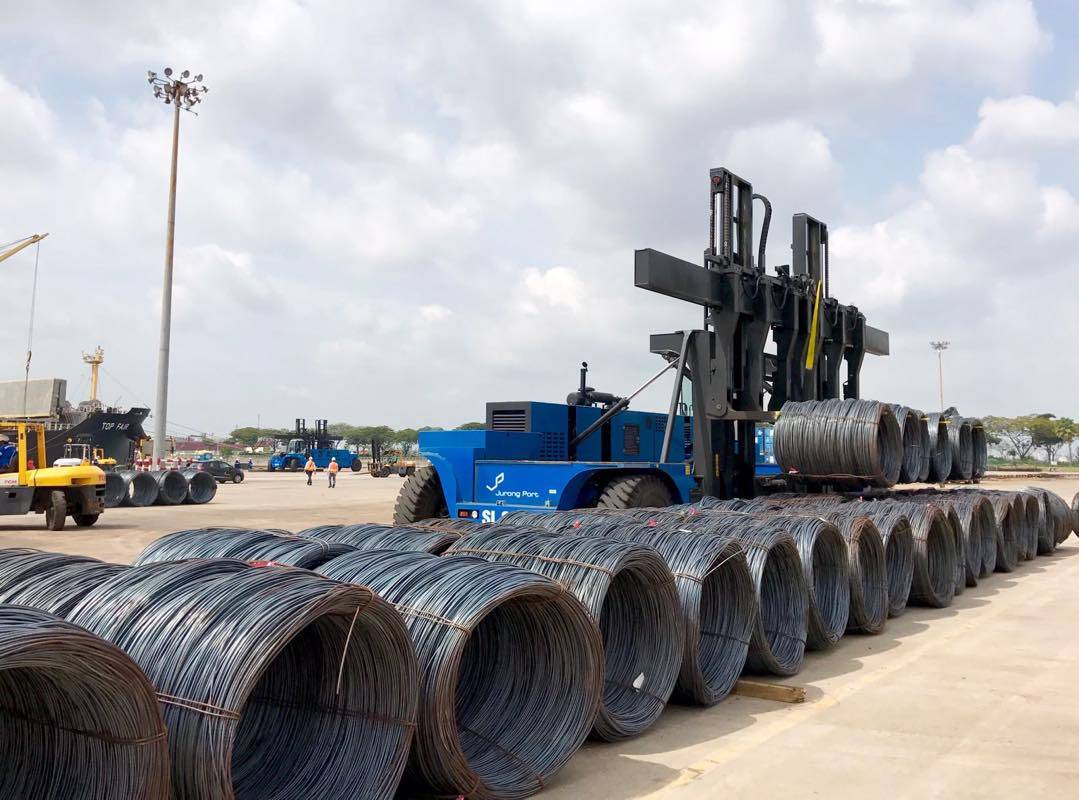 What kind of crane capacity do you have available in Jurong port, do you also have floating cranes available and if so what is the capacity?
As we step up our efforts to expand our reputation as a regional Project Logistics Hub that can handle project cargo bound for international destinations, we are supported by a range of equipment suppliers with specialised machinery to safely handle a huge variety of project cargo. With this pool of specialists, we are not restricted with any limitations on cargo weight or technical competencies for heavy lifts. The equipment ranges from shore cranes with capacity from 750 tonnes to 1,600 tonnes.
Customers therefore, increasingly see the value that Jurong Port can offer and we serve many customers who transship their project cargo with us because we can provide the facilities and services for consolidation, conduct value-adding activities for their project cargo and ship them out again quickly because Singapore is a maritime hub.
Any draught restrictions in Jurong Port?
The maximum allowable draft is 15.7m and 150,000DWT.
Do you have any regular breakbulk ship owners calling Jurong Port?
Yes. We have many established operators including AAL, ECL, CHIPOLBROK, Toko Line, WWL, SAL, NYK Bulk & Projects, Rickmers, BBC, Thorco/Clipper, and Oldendorff.
If I wanted to use Jurong Port as a transshipment hub for a project arriving by roro vessel into Singapore for onward transport by breakbulk vessel or barge to Indonesia, would Jurong Port be the ideal solution? How many days free storage can you generally provide for project cargo in transit?
The hub and spokes practice applies. Cargo is consolidated in Jurong Port via multiple transportation channels and these are then distributed out via established tugs and barge operators, who run feeder services between various locations within the Riau islands and major Indonesian ports. We serve regular lines to and from Indonesia because our connections with all Indonesia ports are excellent. We are not just referring to the major ports like Jakarta or Surabaya.
One example is that we have a daily service to the nearby Indonesia islands such as Batam. This is connectivity with Indonesia at a level that is unmatched. For bigger projects, cargo is loaded out on full ship charter to specific ports.
For transshipment cargo, we offer 14 days of free storage period.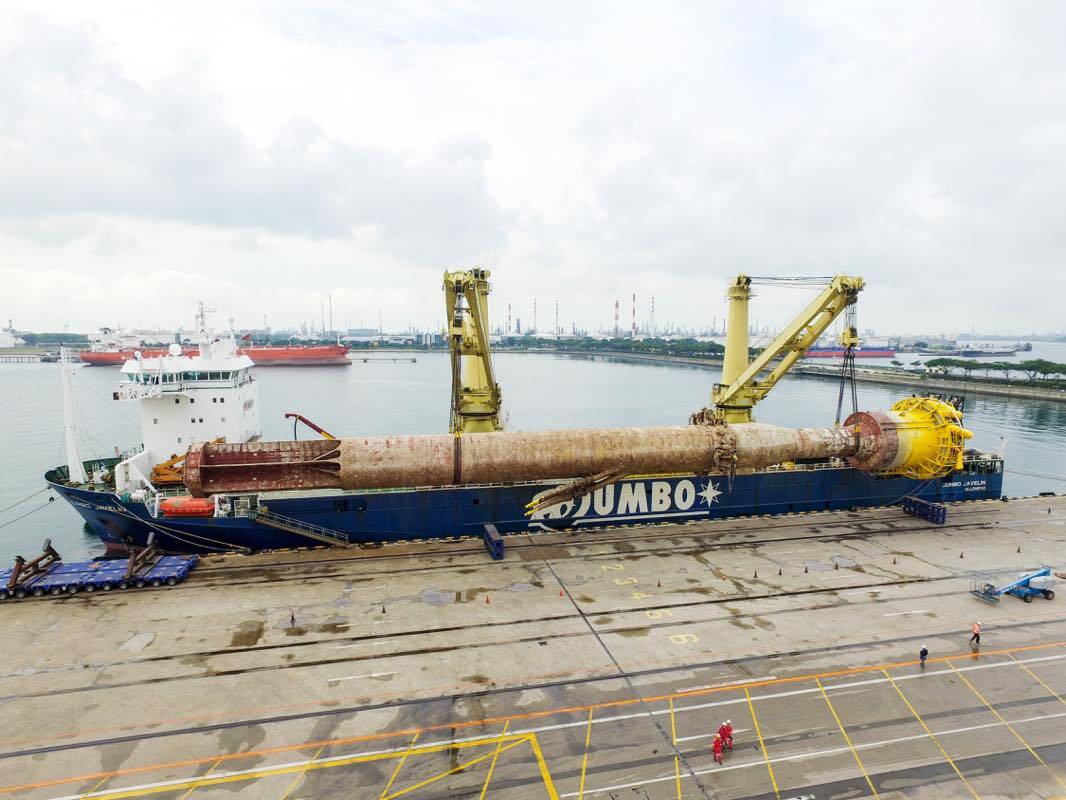 Do you have access to warehouse space at Jurong Port for sensitive cargo or cargo that cannot be stored in the open?
Jurong Port has about 178,000m2 of warehouse facilities located within our Free Trade Zone for covered storage. These are located close to the wharf for quick conveyance for loading and discharging.
We see more and more project cargo being shipped by container vessel, can you tell us a bit about the distance between the container port of Singapore and Jurong Port or will they, in fact, become one and the same in future?
We monitor shipping trends closely, for now, and the foreseeable future, we believe that all shippers for project cargo will still find Jurong Port to be competitive and attractive. There are synergies between our multipurpose port and PSA. Being a small maritime nation, we share our connectivity closely because our common goal is to ensure that Singapore's position as a leading International Maritime Hub continues to be reinforced. The maritime industry in Singapore, which the project cargo segment is a part of, benefits from the maritime ecosystem that we have here, for both containerized, bulk and breakbulk cargo.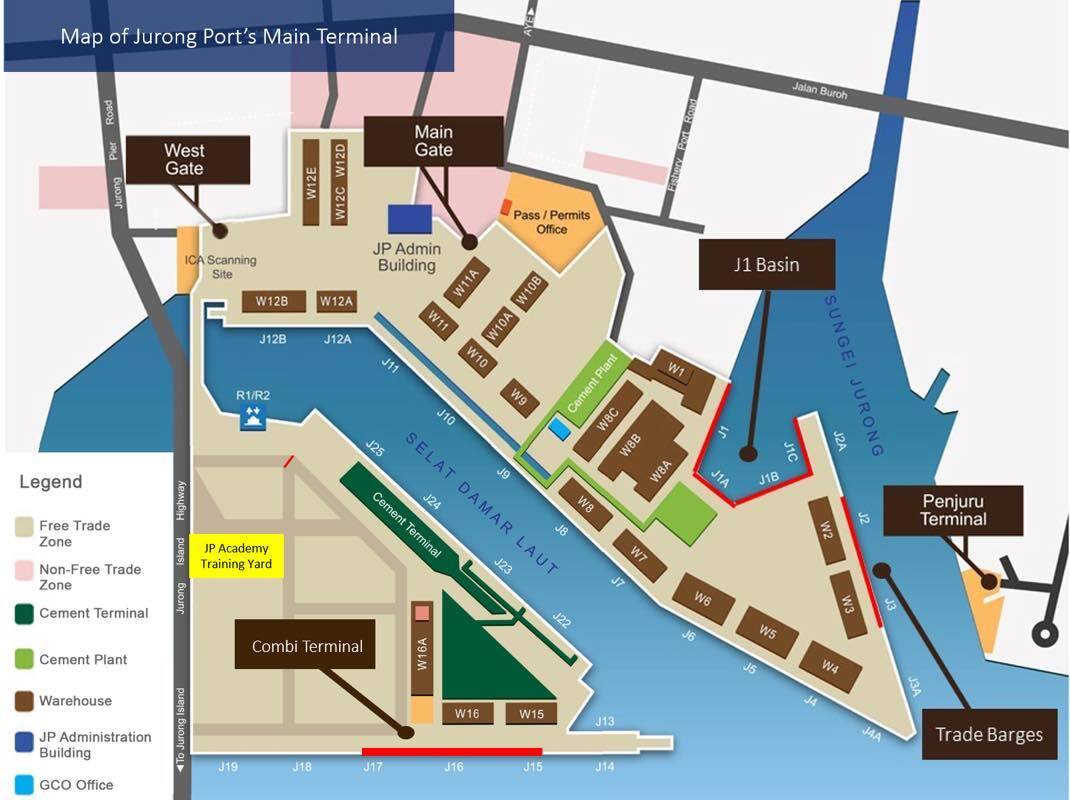 Whom to approach in the port of Jurong to get rates, storage costs, information etc?
You can reach us via email (jpcss@jp.com.sg) or call the customer service hotline at +65 6413 9600.
Note: The phone number leads to our commercial customer service hotline. They will route potential customers to the relevant manager based on their requirements.
Tell us about yourself. How long have you worked for the port of Jurong? How did you enter into the shipping business originally?
Now in my 10th year in the marine sector, I have been managing waterfront facilities since I began this career path. I was handling operations at an Offshore Supply Base facility for close to 5 years before moving to Jurong Port.
Joining Jurong Port in 2012, I started off as a Deputy Business Development Manager; securing commercial opportunities for the Tuas Offshore Marine Centre (OMC). It was a facility that was developed by JTC; the lead agency in the development of Singapore's industrial landscape, to support the marine and offshore industry. A year later, I was given the opportunity to become a Terminal Manager covering both Commercial and Operations in OMC. I am now a Commercial Senior Manager, driving the Project Logistics Hub unit at Jurong Port.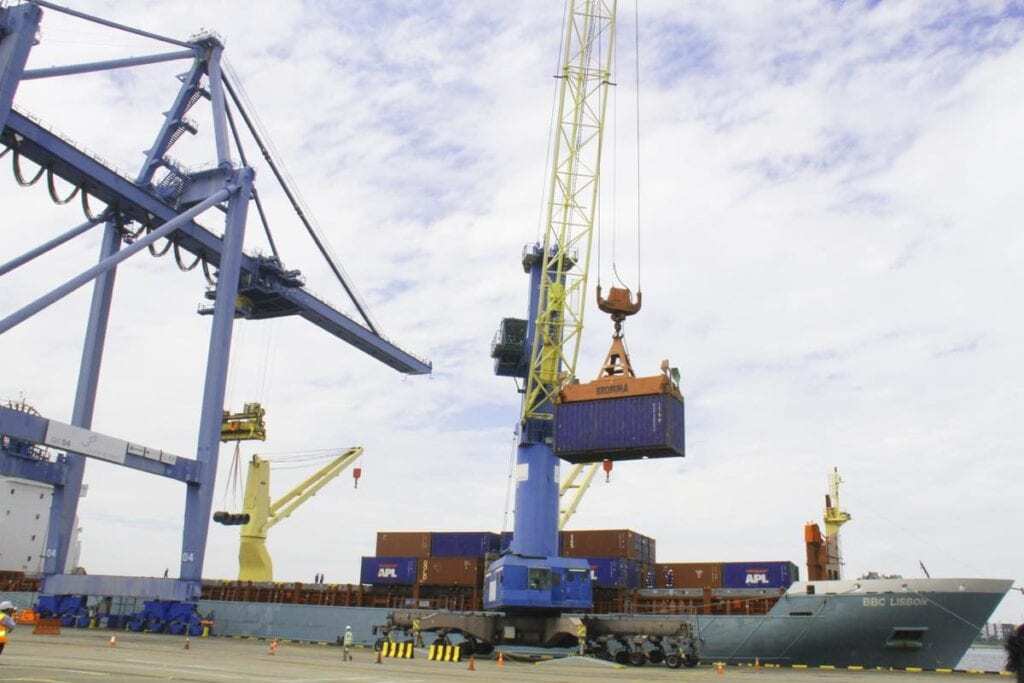 ---
Interviewee:

Walter Lin
Senior Manager for Project Cargo
walterlin@jp.com.sg
Jurong Port Pte Ltd
http://www.jp.com.sg