Interview with Mr. Marc Van Aken
Chief Commercial Officer
Tell us about Zuidnatie (Breakbulk) what does Zuidnatie mean actually? Who owns the company, when was it established and what is your main business focus in shipping?
Zuidnatie offers multipurpose, container and tailor made logistic services in the Port of Antwerp. The company was founded in 1870 and is owned by the Feys family.
We attach great importance to safety, quality and client satisfaction and are very proud to say that our partners — shipping lines and logistics customers — have already been loyal to the company for a very long time.
At present, we operate 2 multipurpose terminals with a total length of more than 2.200 meters and a total surface area of 625.000 m² of which more than 200.000m² is covered.
Shore mobile cranes and spmt trailers up to 400 metric tons are available. Both terminals have excellent trimodal connections to and from the European Hinterland.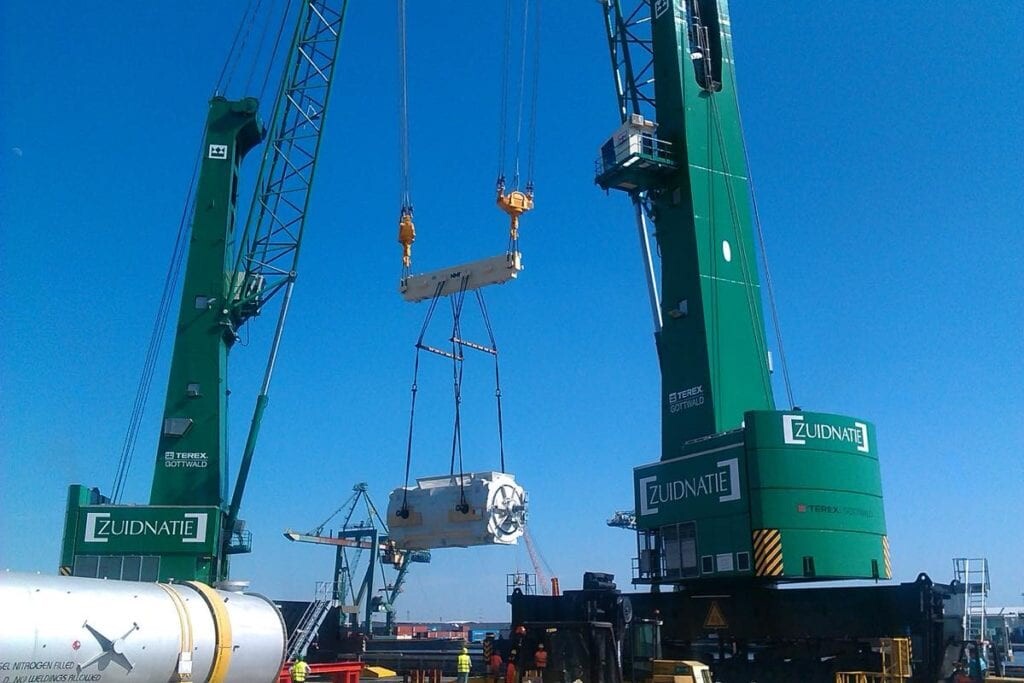 Our strategy for many years now has been to focus on both shipping lines and cargo (the latter of which is king nowadays). In order to attract cargo, we offer great handling expertise together with state-of-the-art infrastructure. We also offer dedicated consolidation and distribution solutions with ample storage free time are available at our deep sea terminals.
With regard to commodities we are concentrating on:
Steel and Non-ferrous metals (LME and MMTA registered warehouses)
Project and Heavy Lift Cargo
Forest Products
Soft Commodities
Minerals and Non-Hazardous Chemicals
Depot and M&R for Dry Bulk and Reefer Containers
Trading of Second Hand Containers
Fumigation / Heat Treatment and Gas Measurement Services.
So as you can see, our focus is very multi-purpose.
We still want to expand, we are currently looking for additional free terminal space in the Port of Antwerp.
A lot of companies based in Antwerp wish to attract transshipment and port handling business, what makes Zuidnatie the better choice?
First class shipping lines are calling Zuidnatie terminals on a very regular basis and are covering almost all regions of the world, which enables us to offer transshipment possibilities to our customers. If cargo can be unloaded and loaded at the same terminal the transfer costs can, of course, be kept to a minimum.
Besides the shipping lines, we also have the capabilities and infrastructure for handling and providing intermediate storage of project cargo.
And last but not least our sales team is always promoting and informing all stakeholders about the transshipment possibilities at the terminals.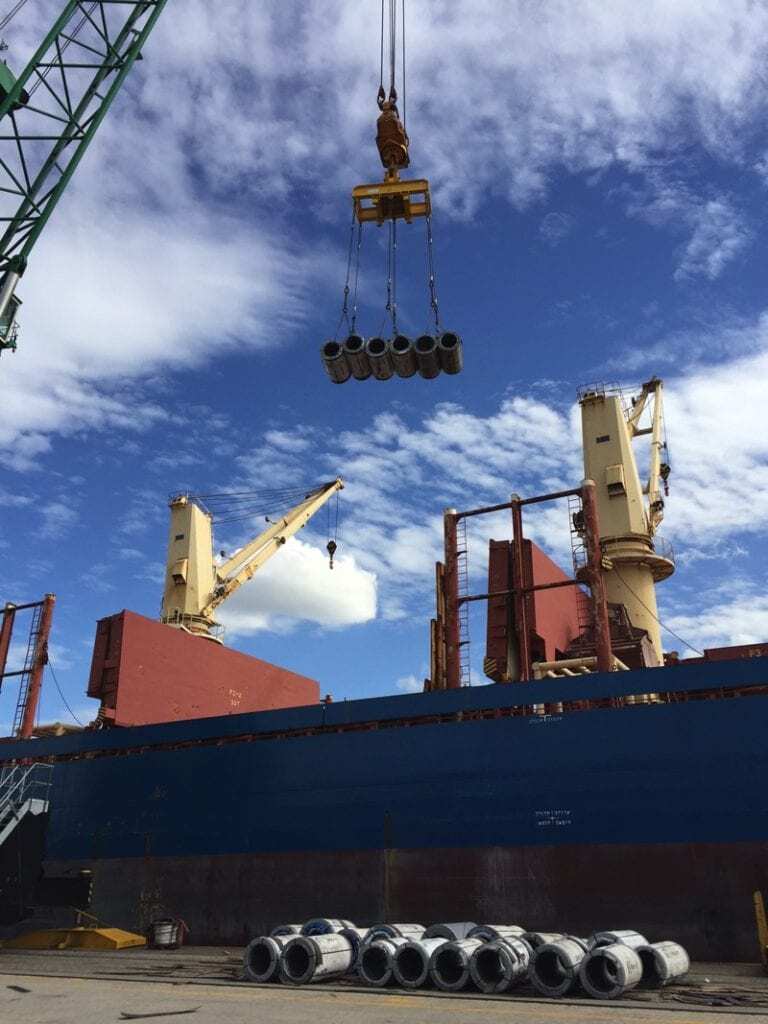 When did you start working for Zuidnatie? What made you choose a career in shipping in the first place?
I've been in shipping for more than thirty years now and still love the job. Every day is different and challenging. I feel very lucky having the chance to meet with people from different countries and cultures from around the world. Also, the fact that the owners understand the business and have a heart for it makes life more beautiful.
With a degree in shipping and forwarding, I started my career at a smaller company called Pays as a container terminal shift coordinator. Thereafter, I held management and senior management positions in administration and sales in companies like Antwerp Combined Terminals, P&O Ports, and DP World Breakbulk.
I've been with Zuidnatie now for four years. I'm in charge of sales as CCO.
Which other ports do you compete with for business?
The competition will always be there, most of the ports in the Hamburg and Le Havre range are considered competition.
A big advantage of our terminal is our experienced dock workers who are envied across Europe for their expertise handling general cargo.
We make a difference through our hard work, flexibility, and reliability. We also make an effort to meet with customers to explore cooperation opportunities, and introduce our capabilities and infrastructure.
The price is also important, as usual.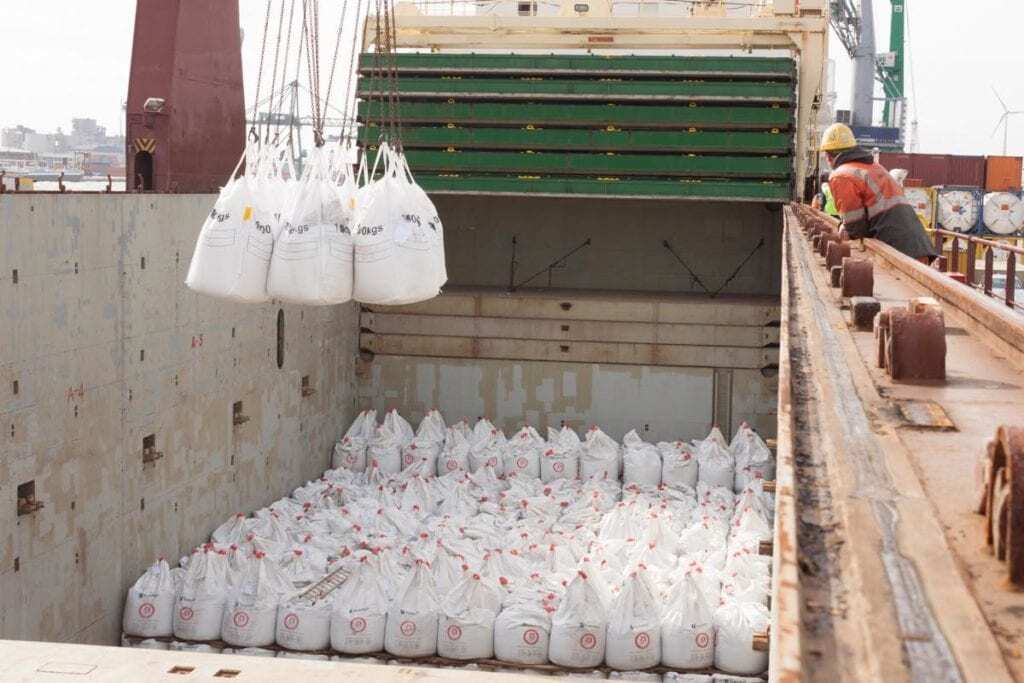 If a customer has cargo coming from the Far East with a final destination in Africa/Caribbean or South America would you be able to assist the potential customer in handling the transshipment locally? How about customs clearance, is it possible to move cargo from Asia/Middle East via Antwerp in transit onboard another vessel then to final destination without local customs clearance?
No problem at all, this can easily been handled by a specialized forwarding / customs agent who can issue the correct transit and export documents.
Can you organize transfer from one terminal to another, from the discharging terminal to the loading terminal for example?
Transport of cargo from import to export terminals within the same Port can be organized by us or through one of the many experienced forwarding companies in the Port.
Would you regard yourself as a one stop shop for everything related to using the port of Antwerp?
All Port services can be offered:
Stevedoring activities
Storage
Warehousing
Lashing
Welding
Packaging
More…
All of this can be offered as a one stop shop.
With respect to forwarding activities we always act very neutral. At the end of the day it's the clients decision if they want to work with their agent or forwarding company or wants to work direct with the terminal.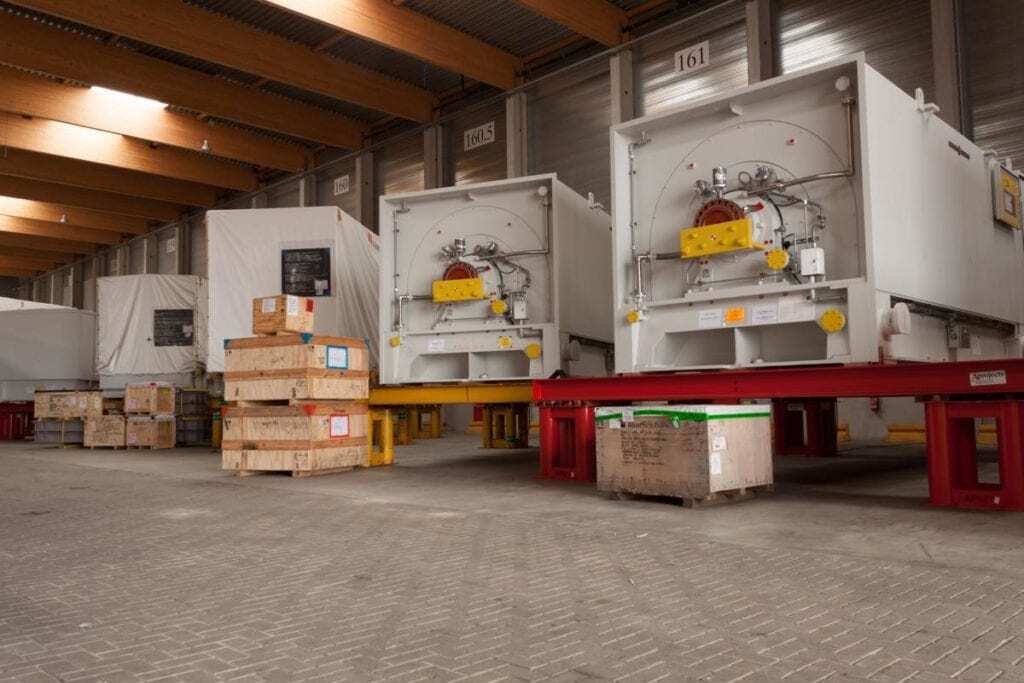 ---
Interviewee:


Marc Van Aken
Chief Commercial Officer
mva@zuidnatie.be
Zuidnatie (Breakbulk) NV
http://www.zuidnatie.be