Contact me if you need more information by emailing me direct at bo.drewsen@projectcargo-weekly.com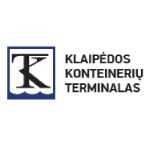 Klaipeda Container Terminal, Klaipeda, Lithuania
Mr. Vaidotas Sileika
Chief Executive Officer
Email:
vaidas@terminalas.lt
www.terminalas.lt
Klaipeda Container Terminal is strategically located in the Baltic, strategically located in Lithuania. With excellent road and rail connections to Russia and other parts of the Baltic it is a place to consider if you have a project to that area. With excellent links to the land locked country of Belarus Klaipedia Container Terminal must certainly be approached.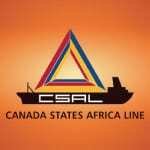 Canada States Africa Line, USA
Mr. Eugene Nutovych
Line Manager
Email:
eugene@csaline.com
www.csaline.com
CSAL has a regular multipurpose breakbulk service from USEC and US Gulf and Canada to South Africa and other ports on inducement.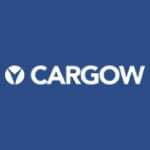 CARGOW, The Netherlands
Mr. Bjarni Hjaltason
Email:
bjarnih@cargow.com
www.cargow.com
CARGOW is a shipowner with a base in Iceland and is specialised in moving containers and breakbulk cargo between Norway, Iceland, Faeroe Islands and continent Europe.  They may be worth contacting if you have some heavy pieces from say East Coast of Norway that needs transhipment in North Continent of Europe.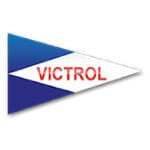 Victrol, Antwerp, Belgium
Mr. Jan-Andries Arts
Project Manager
Email:
heavyprojects@victrol.be
www.victrol.be
A shipowner with specialty in moving project cargo inland by river in Europe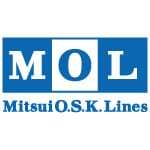 MOL Liner
MOL (Europe) B.V.
Mr. Jan Holst,
Director North Europe
Email:
jan.holst@mol-liner.com
www.molpower.com
Mitsui O.S.K. Lines is a well-known brand in global container shipping and they have a good reputation in the market for
reliability, stability and performance now also a potential for project cargo.  They also have a separate breakbulk service.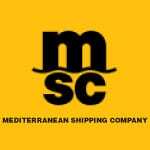 MSC, Hamburg, Germany
Mr. Stefan Peeck
Project Manager
Email:
speeck@mscgermany.com
www.msc.com
MSC is the worlds 2nd largest shipping line and although they in the past did little or no movements of breakbulk cargo by container ship they are now on that trail as well competing with the likes of Maersk, CMA CGM and MOL etc.
FEDNAV, Antwerp, Belgium
Mr. Gerrit De Win
Manager
Email:
g.de.win@fednav.com
www.fednav.com
FEDNAV is a Canadian based shipowner with ships fitted to call the Great Lakes of North America and the inland waterways. They run a regular service from Europe to North America.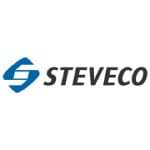 Steveco, Kotka, Finland
Mr. Tapio Mattila
Senior Vice President
Email:
tapio.mattila@steveco.fi
www.steveco.fi
Steveco is a terminal and stevedoring company located in Kotka, Finland close to the border of Russia. Well known for storage and transhipment to/from Russia as well as a competent export port for Finnish export products you may speak to them for a quote if needed.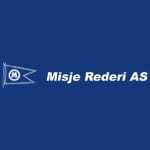 Misje Chartering AS, Bergen, Norway
Mr. Dan Ove Haugsdal
Chartering Manager
Email:
dh@misje.no
www.misje.no
Misje Chartering is a Norwegian company headquarted in Bergen. And besides having aquavit and nibbles at their stand (an aquavit that has been almost around the world called linieaquavit) they also are into reality shipping with  ships focusing on Scandinavia/Baltic etc and carrying a lot of steel and other basic cargoes. They are also keen on moving project cargoes on their vessels.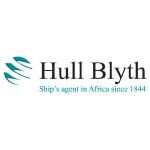 Hull Blyth, Lagos, America
Mr. Christian Holm
Managing Director
Email: christian.holm@hb-ng.com
www.hull-blyth.com
A well-established shipping agent in particular in West Africa with a long history in the region.  Dealing with Africa can be complicated for project cargoes but no doubt Hull Blyth with boots on the ground has the experience since years in dealing at anything you might throw at them.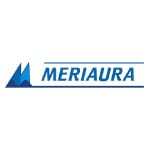 Meriaura
Mr. Hannu Laivoniemi
Chartering Manager, Projects
Email: projects@meriaura.fi
www.meriaura.fi
A Finnish shipowner headquartered in Turku, Finland with a range of special heavylift cargo vessels.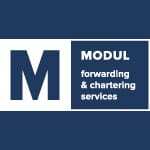 Modul Forwarding & Chartering Services, St. Petersburg, Russia
Ms. Aleksandra Zakharova
Email: azakharova@modul.spb.ru
www.modul.global
Modul is a project freight forwarder in St. Petersburg, Russia and is certainly an alternative to ask if you need inland transport to/from parts of Russia where you get nowhere without speaking Russian or having contacts in the right places.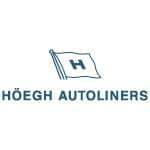 Hoegh Autoliners, Oslo, Norway
Mr. Oskar Orstadius
Mr. Geir Paulsen
Email:
oskar.orstadius@hoegh.com
Email:
geir.paulsen@hoegh.com
www.hoeghautoliners.com
Höegh is a respected name in roro shipping and although partly owned by Maersk they have an independence in the market and are very active in offering roro services for project cargo and roro projects around the world. They are service minded and can be relied upon.
ISA, Antwerp, Belgium
International Shipping Agencies
Ms. Dominick Hendrikx
Email:
dhe@isagencies.com
www.isagencies.com
ISA is among others agent of the Algerian shipowner CNAN and most people know that Algeria can be a troublesome market to enter and exit and thus CNAN via ISA may be the solution you are looking for.  A small reminder Dominick is INDEED a woman not a man she told me that she is often asked if the spelling is right.