Mr. C.K. Chang — Country Director
When did you start your company and who are the owners of the company today?
SFS Global Logistics was established in 2009 and is owned by three directors, the undersigned is the majority share holder.
Korea is a very difficult market and the competition is very intense how do you find the current business environment in Korea these days? Is it difficult to make deals with the big chaebol's of Korea?
Chaebols (big Korean group companies) are not exceptional, nevertheless they dominate the national economy from the top to the bottom.
It's not easy to deal with the big group companies because they have their own in-house logistics service providers. It is also not worth dealing with them due to the low rates required (below our net cost) and months of credit they request.
Tell us a bit about some projects that you have handled recently.
We recently handled a power station project for KEPCO (Korea Electric Company) and HHI (Heavy Industry & Machinery Companies).
We don't get business from the big Korean Group Companies, but instead from foreign suppliers or buyers through overseas agents.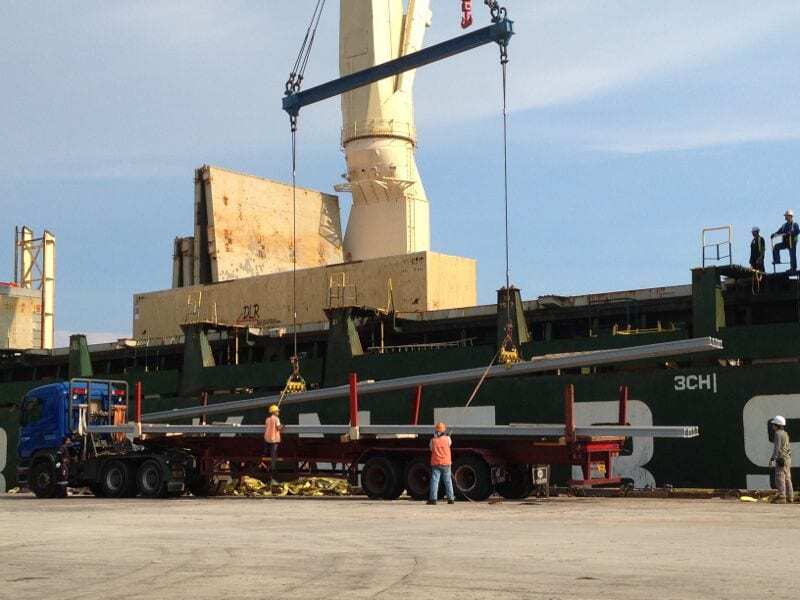 Tell us about your company in detail, your headcount, your geographical reach and your specialty in the market.
We are group of companies with our headquarters in Singapore running 7 branches in Asia (South Korea is one of them).
SFS Korea has 25 employees and covers the entire peninsula.
We major in:
General cargo
Project cargo
Niche markets (pharmaceuticals, courier & express)
I met you many years ago in Korea, I discussing North Korea with you, is there in fact any transportation going on between North and South Korea for general cargo?
Yes cargo between the North and South Koreas used to come and go from Inchon port to Nampo until 7 years ago, however that route was stopped.
Now the channels in/out of North Korea are:
Dalian, China to Nampo North Korea by ship
Dandong port, China to Sinuiju  North Korea by road
Beijing to Pyongyang by air.
How is the political situation in Korea at the moment? Do you still have American troops on Korean soil? Does the situation affect your business at the moment?
You could say that the political situation is still unstable, but not as much as foreigners think it is.
USA soldiers never left this country since the Korean war in 1950. I don't think this has anything to do with our business.
Many of the bigger companies are making use of these situations for their own benefit and it is impossible without personal connections to open up these bigger companies.
Recently the well-known and well reputed carrier Hanjin went bust, how has that affected you in the market. Has Hyundai been able to fill up the vacuum left by Hanjin? What shipowners are you mainly dealing with to and from Korea currently?
The government intended to replace Hanjin with Hyundai, but that doesn't look easy due to the foreign ocean carrier giants. We have not been affected that much by the Hanjin crash.
What happened is that the overall rates increased for all customers worldwide, that is also giving the ocean carriers opportunities to recover.
We are still dealing with Hyundai, SM Line (after Janjin), KMTC, SINOKOR, HEUNG-A and of course major global carriers like: MSK, MSC, CMA-CGM.
Are you a member of any freight forwarding networks?
WCA and some others.
What are your future plans in SFS at the moment?
1. We are focusing more on foreign markets rather than local business
2. Our emphasis is also on handling more projects, more pharma & niche business
When did you start your career in shipping? Tell us a bit about your career leading up to SFS so that our readers can get to know you.
Graduated Seoul National University in 1978, majored in oceanography
1978 ~ 1982 Ssang Yong Shipping Co Ltd, project team manager with Deugro Germany (Ssangyong group: cement, refinery, heavy industry & trading)
1982~1987 Pumyang shipping Co Ltd, general manager for telephone cable project to Iran via Turkey
1987~1991 Established Samwoo Express Co Ltd, president, agent for global NVOCC Container Consolidation Co ltd (HQ Rotterdam)
1991 I took over Daesung Shipping Co Ltd (established in 1983) President
2002 we changed Samwoo Express to Daesung Logistics Co Ltd
2009 I set up another logistic company: SFS Global Logistics Co Ltd (Korea), Country Director
---
Interviewee: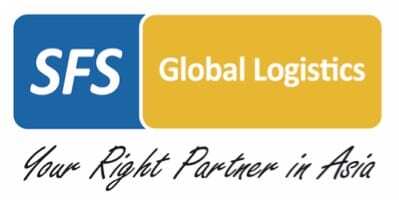 C K Chang
ck.chang@sfsgl.com
Country Director
SFS Global Logistics Co Ltd
http://www.sfsgl.com