Interview with Mr. Christian Denso
Director Public Relations
Tell us a bit about when Hapag-Lloyd originally started to accept breakbulk cargo by containership?
We have been transporting special cargo since our very first day, and that was already 170 years ago. Since the end of the sixties, we have a dedicated team for such cargo – that was even before containerization really started.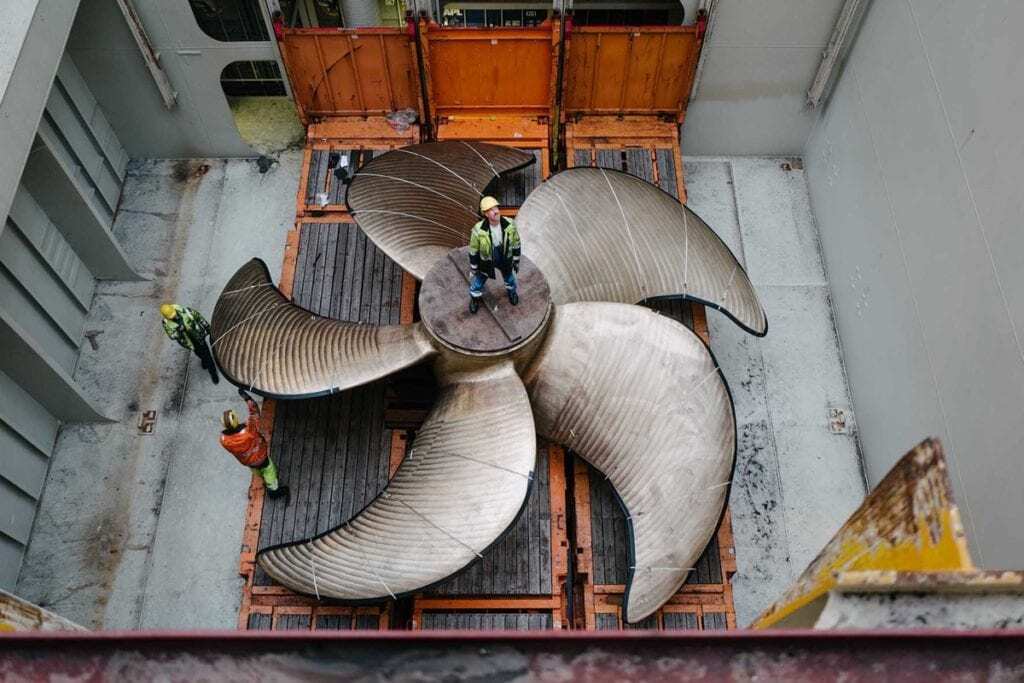 If anyone of our readers would like to get a quotation from Hapag-Lloyd for OOG & Project Cargo can you advise who to contact in each region of the world?
You can also refer to the following webpage – there, you should find a lot about OOG and Hapag-Lloyd, including also contact details: https://www.hapag-lloyd.com/en/products/cargo/special.html
We just closed the merger with UASC and will establish a new Region within our organization, in the Middle East. Thus, Dubai will be added as a point of entry to assist with customer requests and Special Cargo support for Middle East & Africa.
Can you tell us a bit about the alliance / merger of Hapag-Lloyd and UASC? Will this merger make a difference for the acceptance of project cargo?
In view of the merger with UASC we see that our Special Equipment Fleet did grow even further. The difference we expect is to become a stronger player within the Special Cargo segment. We will also increase our focus with one additional region and set-up in Middle East.
To which of the big alliances does Hapag-Lloyd belong?
Hapag-Lloyd is proud to be a partner in THE Alliance – the biggest one.
Hapag-Lloyd has a good reputation in the market, I hear from many sources. Is project and OOG cargo a priority for you?
Thanks a lot – we also get a lot of the same feedback from our customers, which makes us proud. Even though we can't offer the great flexibility of an MPV carrier, we as a container carrier offer reliable, high-frequency services which provide the opportunity to arrange logistics around.
With a weekly schedule and fixed-day arrival, we provide fast transit times to our customers.
Almost all our services have vessels which are able to transport Breakbulk Cargo.
As mentioned, Hapag-Lloyd has decades of experience with Special Cargo. We have local, regional and global experts, whose effort is to provide tailor made and reliable solutions for customer's requests.
Where does the name Hapag-Lloyd come from and who actually owns Hapag-Lloyd today?
Hapag-Lloyd is a combination of the two German companies Hapag and Norddeutscher Lloyd which merged in the early 70's due to containerization. Today, Hapag-Lloyd is (after the merger with UASC), owned by these stakeholders: CSAV (22.6%), HGV (14.8%), Kuehne Maritime (14.6%), Qatar Holding (14.4%), PIF (10.1%) and TUI (8.9%). The free float will amount to roughly 14.6%.
---
Interviewee:

Christian Denso
Director Public Relations
christian.denso@hlag.com
Hapag-Lloyd AG
http://www.hapag-lloyd.com/