Interview with Mr. Thomas Vestergaard
Chief Commercial Officer – Tschudi Logistics Group
What is the background of Tschudi Logistics in Denmark. I understand that the company has Norwegian ownership yes? What is the story about Tschudi and the group?
Tschudi has been a ship-owner since 1883 and still a ship-owner today, with its own technical and crewing departments.
I joined Tschudi in 2006. Since then we have successfully built up Tschudi Logistics, both Projects and Logistics. Logistics was mainly serving our container line until it was sold in 2015.
Today Logistics and Projects are merged, serving our clients worldwide from our offices in Norway, Sweden, Denmark, Finland, Estonia, Russia and China. Due to our geographical location and with our own equipment we are very strong in moving project and standard cargo to Russian and CIS, especially by rail.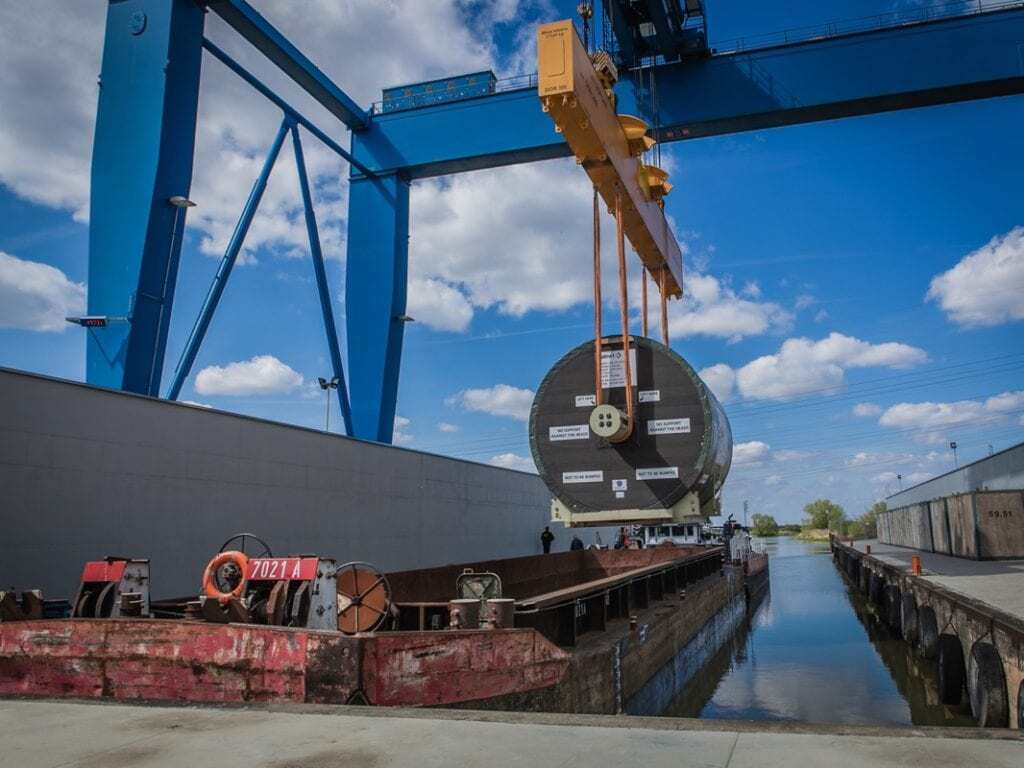 What are the main business functions of Tschudi Logistics A/S in Denmark?
Project cargo worldwide for local clients, but also for a large proportion of international clients. We aim to answer the clients before they ask, this is a result of awareness and proactivity. Most of our projects are by sea and a lot of them are also in relation to chartering of vessels. Our core business is door to door projects using coasters especially for our Danish office.
Do you have any offices overseas? If so where and what is their function in your group?
We have an office in Qingdao, which mainly serves our European clients that have production in China.
Tell us about your strong points in project logistics and give us a few examples of projects you have handled recently.
We aim to be trustworthy, and in return get rewarded various projects from clients. Like a 6.000 cbm project we did for a local Finnish company from Qingdao to a production yard in Turkey last month. Or our recent huge project of several 150 mt units and more than 200 trucks for Valmet in Sweden from their production plant in Sweden to Poland.
When did you start your job at Tschudi Logistics? Tell us a bit about yourself and about your career in shipping leading up to your current position.
I started on Tschudi's Chartering Desk in 2006. Since then we established Tschudi Logistics and Projects. After that I have been responsible for projects and now I am also CCO in Tschudi Logistics. I started my career in shipping back in 2002 with a small family owned shipbroker in Aarhus, Denmark – Johannes Petersen A/S. It was a fantastic place to train and a place where I learned many of the skills I still use today.
Do you feel that project forwarding has changed in the last 10-20 years?
Definitely, we are all moving closer to each other. Suppliers are moving closer to clients and there is less and less room for forwarders, especially if you can't add value to the chain of suppliers. However, I trust there will always be room for a good and trustworthy forwarder that can give the clients exactly the product they ask for – not more not less.
Kindly advise us the contact details of your relevant persons dealing with project cargo inquiries in Denmark and/or your offices overseas.
They are more than welcome! Just address them to me, then I will distribute internally in Tschudi.
---
Interviewee:

Thomas Vestergaard
tve@tschudilogistics.com
Chief Commercial Officer (CCO)
Tschudi Logistics Group
http://tschudilogistics.com/