Mr. Steve Baker
Owner
The Silverback Group is made up of Silverback Cargo Care and Silverback Container Management. Silverback One-way Repositioning brochure
Tell us first about your logo, it is unusual and very special for a company involved in logistics
We chose the name Silverback and our logo because the animal is both strong and protective of those that it cares for. As you can see our logo is a Silverback gorilla with a baby gorilla on its back, we see it as carrying the most special cargo of all. A trek into Parc des Volcans in Rwanda to see a troop of gorillas was a fantastic experience, one I will never forget and hope to do it again.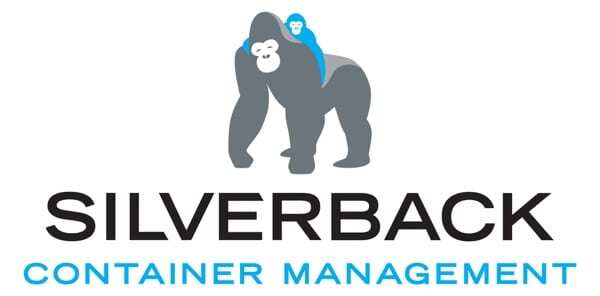 Tell us about the main business Silverback Container Management is engaged in?
Silverback Container Management provides a matching service of container owners and users to reposition or supply containers in surplus and deficit locations around the globe. We have been providing this service for 22 years now, saving our customers millions of dollars in empty repositioning costs and container hire.
Our custom built matching and tracking system allows many shipping, leasing and logistics companies as well as traders and removalists to have their equipment repositioned and also to access hundreds of thousands of one way containers that were previously out of reach.
Our experienced staff are hands on and very active communicating with all parties using our system and alerting them to opportunities daily. Whilst there is a high level of technology involved, relationships are extremely important to us and we spend a lot of effort in getting to know our customer's wants and needs to be able to offer more meaningful opportunities.
How did you come to work in logistics?
I have always been involved in the logistics industry. My first part time job at the age of 14 was as a runner delivering milk from the side of a truck to customer's letterboxes and doors before school in New Zealand. After other delivery jobs at the age of 19 I emigrated to Australia and drove a scrap metal truck. That part of my career was very short lived as I had never driven such a large truck and coming from a town with only 50,000 people in it, driving a truck around Melbourne with a population of 3 million was fairly daunting.
Eventually I made my way to a coastal shipping company in the logistics and equipment department. Whilst there I learnt about the costs of repositioning empty containers and thought I could do something about it. From there I started Silverback Cargo Care which supplies lashing gear as well as nearly 2000 consumables to the shipping and logistics industry in Australia and New Zealand. Not long after Silverback Container Management also opened its doors. From very humble beginnings we have repositioned nearly 200,000 containers.
Who are your partners?
Companies both large and small use our service. Maersk, Hamburg Sud, CMA CGM, Triton, Seaco and nearly 200 other shipping, leasing and logistics companies as well dozens of traders. We are based in Australia so a lot of our work is in the Oceania region but in the past few years we have expanded our reach to many parts of the globe. Our operation is not just deep water container repositioning and supply, we also do a lot of coastal and inland repositioning and supply. Virtually any company that has a repositioning problem or uses containers anywhere in the world can benefit from using our service.
Learn more: Silverback One-way Repositioning brochure
---
Interviewee:
Mr. Steve Baker
Owner
Silverback Cargo Care
Melbourne, Sydney, Brisbane, Adelaide and Auckland in New Zealand
http://www.silverback.com.au
Silverback Container Management
Melbourne Australia
Contact: steve@silverback.com.au
Tel: +61 3 9211 2111
www.silverbackcontainers.com