Week #35 | 31st August 2017
Dear Readers,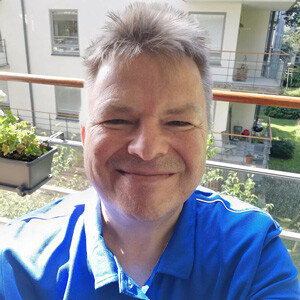 It's Thursday the 31st of August, only 4 months to wait for those who celebrate Christmas. Time goes faster and faster and, as a result, it is already time for us to publish our newsletter for week 35. First off, our thoughts go to the many victims of the flooding in parts of Texas and we hope that the authorities can take long-term initiatives to prevent future catastrophe. A storm like that shows us that we are frankly powerless against nature, but we can prepare for it.
Turning our attention to the business which most of us rely on to pay our bills, in this week's issue we focus on the UK, where we have interviewed not only a specialized ship and barge owner, but also a a shipping veteran of 47 years. It isn't everyday that we can provide living proof of such a long and distinguished career, so read on!
I personally started in 1980, so I am getting there, and in those days telex was the main line of communication. I recall that on my 18th birthday in 1981 I received a telegram from my father onboard Pepnautica, a ship in the Indian Ocean. Who knows about telegrams these days?
Finally, I wish to comment on the subject of the UK and Brexit. life goes on regardless. I recall how our politicians scared us about the consequences if we rejected the Euro and it turned out that we in Denmark have done okay, if not better than many other Euro countries. The UK will prevail also in the future, judging by the way Brussels is operating these days.
Wishing you a pleasant read and, until next week,
Yours sincerely,
Bo H. Drewsen
bo.drewsen@projectcargo-weekly.com


Osprey Shipping Limited – Owners of Vessels and Offshore Barges
Interview with
Mr. Peter Fletcher
Director
I believe you are also regional shipowners which could be interesting for cargo-owners and project freight forwarders. Tell us about the tonnage that you employ.
We own gearless vessels up to 3700 DWAT that can sail with their hatches open so that over-height (tall) cargoes can be shipped. They operate in a 'pool' so there are 12 off-identical sisters. We have a variety of offshore / project barge sizes.
Profile of a 47-year Shipping Veteran
Interview with
Mr. Les Thorpe
What was shipping like back then? How could people in the shipping industry survive without the highly connected devices we are so dependent on today?
Everything was much less hectic. Telex was the main form of communication (faxes came later) and you always made sure that you asked all the questions in each message to avoid waiting for answers.
In the UK, finding a telephone box that worked was a major challenge, so most things had to wait until you were back in the office. As agency clerks, we had two-way radios to the office to keep in touch when visiting the vessels in port. On a wet Wednesday in August on a horse racing day it could take 4 hours to move 2 miles – sounds like the M25 motorway today!
Development In The Adriatic Area /
Former Yugoslavia
Editor's Note:
Ex Yugoslavia/Balkan is developing rapidly these days, in particular with Chinese investments in many of the now independent countries that used to constitute Yugoslavia. Below, news from a couple of months ago indicates that things are going to happen in the near future.
Chinese Company to Invest in Montenegro's Infrastructure
China's Sichuan Road and Bridge Group (SRBG) has expressed interest in investing in Montenegro, the Montenegrin ruling Democratic Party of Socialists (DPS) has announced. Read more…
Serbia Targets 600 MW of Renewable Power Capacity in 2020
SRBG is interested in the execution of large investment projects in Montenegro within the tourism, energy and railway infrastructure sectors, DPS said in a statement. Read more…
Editor's Note:
Therefore, we believe it is timely to re-publish the interview we had with Liburnia Maritime, a project freight forwarder & shipping agent based in former Yugoslavia. You may need a solid local contact if you are working on any of the projects mentioned above. I must also tell you, as editor of PCW, that Liburnia didn't promise to place banner ads in PCW for this additional exposure, but one can always hope.
Liburnia Maritime Agency – Croatia
Interview with
Mr. Marin Skufca
Project Manager, Chartering
Former Yugoslavia now consists of several independent countries, does that make your business more or less difficult than before?
It is difficult to make a comparison. Yugoslavia hasn't existed for more than 25 years. The entire industry has changed since then, especially ways of communication. Furthermore, many companies disappeared and new ones were formed. Commercial relations between countries are good and there are no obstacles to do business.


Swire Shipping will Upgrade its Multipurpose Liner Service, New Delivery Schedule into Guam
From September 2017, Swire Shipping will upgrade its multipurpose liner service and introduce a fixed day weekly delivery schedule into Guam and Saipan to better serve customers in the Micronesian region. After four years of continuous service in Guam, Swire Shipping introduced its first call to Saipan late last year and has been calling both markets on a fortnightly basis.
Qatar Navigation Launches Pakistan Service
Major Qatari shipping conglomerate Qatar Navigation (Milaha) is launching a direct service between Qatar and Karachi in Pakistan, the company said on Sunday, as it seeks to counter economic sanctions against Doha by other Arab States.
Ports & Harbours
Essar Ports to Develop Coal Terminal in Mozambique
India's port company Essar Ports has signed a 30-year concession agreement with the Government of Mozambique to develop a new coal terminal at Beira Port. Read more…
Pulp & Paper
Czech Paper Maker Completes €42.2M Contract
Czech paper machine producer Papcel a.s. is completing a procurement worth some CZK 1.1 billion (€42.2 million) under which it is to supply a new paper machine to Russia's Majak-Technocell. Read more…
Renewables
Spain-Based BAS Projects to Build 50 MW Wind Farm in Coahuila for Minera Autlan
Mexican mining company Minera Autlan, the country's largest producer of ferroalloys, announced an agreement with Spain-based BAS Projects Corporation to install a 50 MW windfarm in the northern state of Coahuila. Read more…
Convert Supplying two Brazilian Projects with 220MW of Tracker Systems
Leading European PV tracker supplier Convert S.p.A has secured a major 220MW order to supply its single-axis 'TRJ' tracking solution for two PV power plants being built in Brazil. Read more…
Equis to Build 1GW Solar Project in Australia
Singapore-based renewable energy firm Equis Energy is to build a 1GW solar project Queensland that would be the largest in Australia. Read more…
Cement
FLSmidth Awarded Uruguay Cement Plant Contract
FLSmidth has been awarded an order from Cielo Azul Cementos y Calizas SA for engineering, procurement and supply of equipment for a complete cement plant near the city of Treinta y Tres, approximately 300km from the capital of Uruguay, Montevideo. Read more…
Oil & Gas
SNC-Lavalin Transitions into EPC Phase of Ammonia Plant Contract with Salalah Methanol Company
SNC-Lavalin has announced that it has received a notice to proceed from Salalah Methanol Company LLC (SMC) with the Engineering, Procurement and Construction (EPC) phase of its anhydrous liquid ammonia plant project, located in the city of Salalah, Sultanate of Oman. Read more…




Arriving Into the Port of Busan New Container Terminal at Night




"Those who dare to fail miserably can achieve greatly"
– John F. Kennedy –