Week #36 | 7th September 2017
Dear Readers,



Friends, "I am baaack", as the Terminator said. Or perhaps it was "I'll be baaack". Anyhow, its Thursday so prepare yourself for some interesting reading in this week's issue.
Before I elaborate on the contents, let me tell you that I have spent some time studying what makes bureaucracies grow. I started reading an amazing book called "Parkinson's Law". It was published in the mid-fifties by a civil servant who couldn't understand why the bureaucracy of the ministry grew whilst their areas of responsibility diminished. Just give a thought to the number of embassies around the world for example, with working hours Monday-Wednesday 9:30 – 11:00, closed on Thursdays and Fridays. Not to mention EU embassies, sometimes it makes one wonder what's going on. Take a walk in the embassy district of Sanlitun, Beijing (where I first visited in 1986); at that time there was not much going on, but plenty of luxury cars were always parked outside, like any embassy district in the world. How can we expect rules that are good for business and overall development to be implemented by governments whose rulers are far away from everyday life?
Now for the business at hand: We start off with a country that has been under sanctions for quite some time, Iran, where we get to know a competent local project freight forwarder. We then speak with a shipowner that provides very specialized semisubmersible tonnage with a couple of awesome pictures. Also, we have shipping & sector news, photo and video of the week. Finally, from this issue on, we add an ancient proverb to the quote of the week.
Wishing you a pleasant read and, until next week,
Yours sincerely,
Bo H. Drewsen
bo.drewsen@projectcargo-weekly.com


Farasoobar Int'l Forwarder & Transport – Tehran, Iran
Interview with
Mr. Farzad Saffarzadeh
Owner
Could you as an insider tell us about the current business climate and specifically as it relates to the transport/logistics sector?
After the last meeting of 5+1 countries most sanctions against Iran were lifted and only US sanctions remain. We are very positive since the foreign trade statistics show considerable growth since the sanctions were lifted. During the last year (the first ten months), the foreign trade balance of Iran experienced a 5.08% increase in export value and 3.21% in import.
GPO Heavylift – Oslo, Norway
Interview with
Mr. Torbjorn Holthe
Chartering Manager of GPO Heavylift – Oslo, Norway
Are you not afraid that the market for specialized ships is getting saturated now that the oil & gas industry is a bit down?
Yes and no. There is no doubt that we are in a dip when it comes to freight rates and demand for our type of ships. We have entered this market with a long perspective and believe there will be a good market for these vessels. There are several reasons for this…


China Ramps Up Investments in Greece Sparking Western cCncerns
With China Development Bank (CDB) and the Greek Public Power Corporation (PPC) set to sign a cooperation agreement which could be worth many tens of million of dollars, China's has sought to stress the economic and social benefits of investment cooperation between Chinese and Greek companies as they have been cited as a source of concern for some Western countries.
Swire Shipping Ramps Up Services to Townsville
Swire Shipping will bring greater connectivity between Townsville, Queensland, Australia, and Asia through an upgrade of its North Asia Express (NAX) service. The 20-day frequency service offers transit times to/from major Asia and Southeast Asia ports with an eight-day transit to Singapore, a 17-day transit from Shanghai and a 15-day transit from Ningbo.
Automotive
Bridgestone to Benefit from £500 Million Aston Martin UK-Japan Trade Deal
Aston Martin Lagonda, will drive trade and investment between the United Kingdom and Japan worth up to £500 million over the next five years of its Second Century business plan. The investment program was announced by Dr Andy Palmer, Aston Martin President and Chief Executive Officer, during his visit to Japan as part of the UK delegation accompanying British Prime Minister Theresa May. Read more…
Wastewater Treatment
ITN Nanovation Secures Binding Order for Water Treatment Plants in Iran
The delivery of the plants is to start still in 2017. Purchaser and contracting party is DOR Water Filtration AG in Liechtenstein. By the order for the Iranian market, the rights of sale have been given to DOR Water Filtration AG. Read more…
Renewables
Jolywood Supplying N-type Mono Bifacial Modules to 6.7MW Project in India
India-based renewable energy developer ACME Clean-tech Solutions ordered the high-efficiency bifacial modules for a 6.775MW project, which is expected to lead to follow-on orders for Jolywood. Read more…
Mining & Minerals
Thiess Secures $437m Coal Contract in Indonesia
Thiess has been awarded a $437 million contract at the Gunung Bara Utama (GBU) coal mine in East Kalimantan, Indonesia. Under the contract, CIMIC Group's mining services provider will deliver mining solutions from 2017 until 2024. Read more…
Shipyards & Shipbuilding
Austal to Build Catamaran Duo for Taiwanese Firm
Australian shipbuilder Austal has received its first commercial vessel contract, valued at USD 35 million, in Taiwan. The contract is for two 550 passenger, 50-meter high speed catamarans, designed and built by Austal for Taiwan's Brave Line which will be designed by Austal in Australia and built at its shipyard in the Philippines. Read more…
Arctech Helsinki Shipyard Awards Contract to MELCAL
MELCAL said it has received a new contract from Arctech Helsinki Shipyard for the design and production of two ATEX Zone 1, IIB T3 cranes to be installed onboard an icebreaking arctic tanker. Read more…


Port Tampa Bay TPA Trains Arrival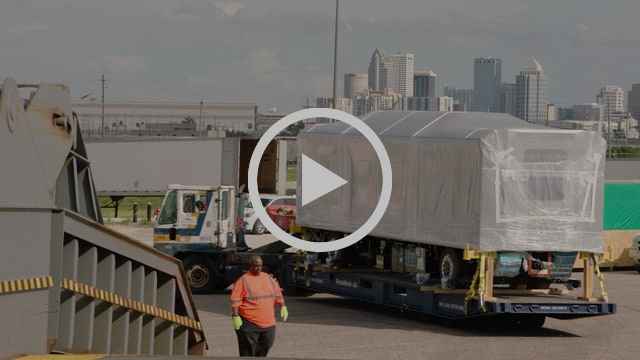 Flying Fish in the South China Sea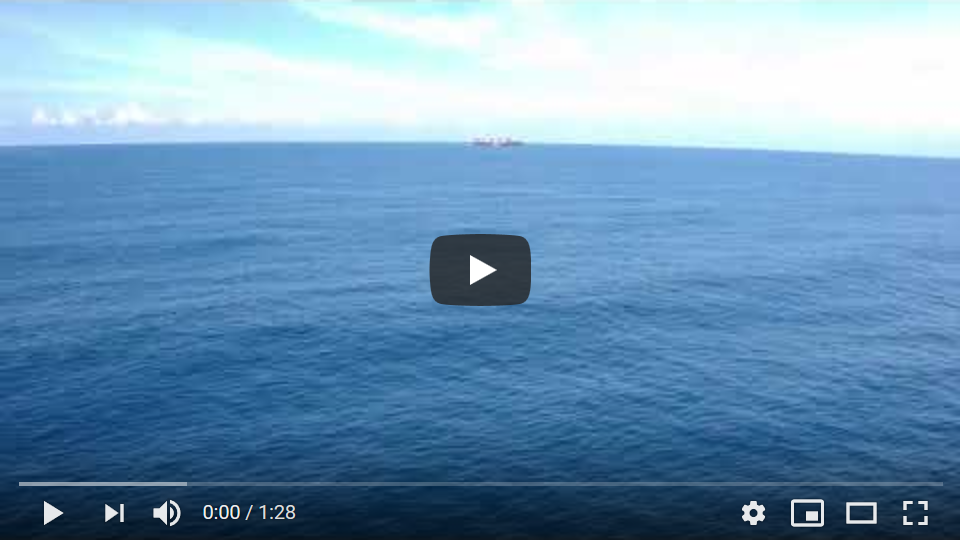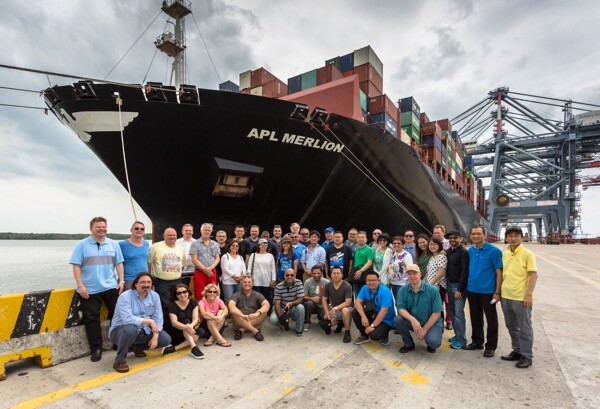 "Recession is when a neighbor loses his job, depression is when you lose yours"
– Ronald Reagan –
"Walls have ears as doors have eyes"
– Ancient Indian Proverb –