Mr. Børre Mortensen
Owner
Why did you choose a career in shipping Borre? Being from Norway why didn't you work in the oil and gas industry?
For me to end up in the shipping industry is purely "luck" or very random.
I have an uncle that is also in the same industry, and he knew someone that would hire a rookie. I sent my application, but received a friendly no. Thereafter I started to study forwarding.
Later the same year I saw the same company again trying to hire people. I called the manager and asked if I could apply again. He answered friendly that he couldn't stop me, but if they wanted me they would have hired me in the first place.
I re-sent my application, and got the job after a lot of phone calls. I think he gave me the job because he was tired of my daily calls pushing for the job interview.
Tell us about the main activities of LT Shipping.
LT Shipping AS was founded in 2008. We are a small sized shipping company offering all shipping related services.
We offer port agency services, Liner Agency services, NVOCC and Freight forwarding services to small and mid-sized customers.
We are the agent for WEC Lines and ZIM Integrated Shipping Services Ltd, offering container short sea services to/from the Mediterranean and Iberian Peninsula to north Europe.
We are also the agent for Northern Shipping Company offering Break Bulk Services between northern Europe and Russia.
Our main partners in the NVOCC and freight forwarding business are Oceanwide Logistics and Collyer Logistics.
We also offer LCL with weekly global import and export through our sister company PFC Nordic AS. PFC Nordic AS is part of the iCargo Alliance.
Give us an example of challenges you have faced while shipping in Norway.
When representing break bulk carriers, we have to solve all kinds of challenges. One small sized break bulk vessel fought some heavy wind in Northern Norway. The vessel received constant list on port side up to 25 degrees, and we were afraid she would capsize.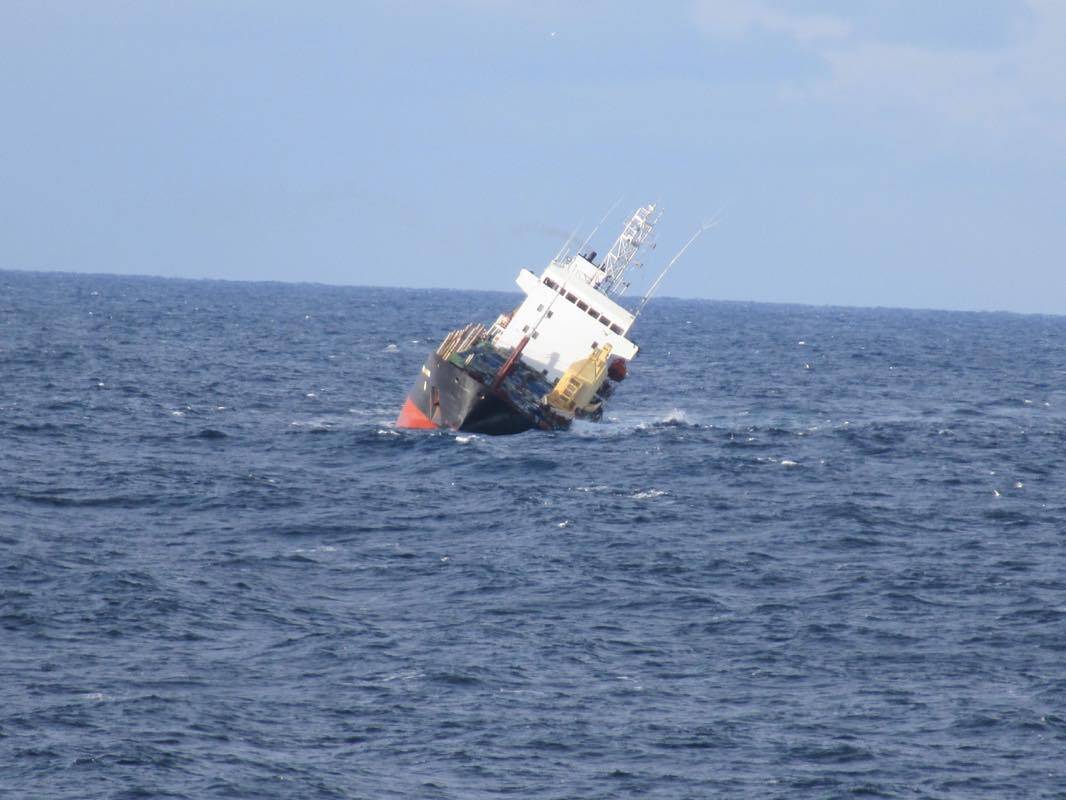 The cargo onboard rolled, and part of the deck cargo fell into the ocean. We arranged a rescue tug boat to assist her on the way to a safe berth, with the Norwegian coast guard watching and taking care of the safety. Everything went well with support from a small fishing village assisting with equipment on shore.
How is the Norwegian market currently? Is it mainly dominated by freight forwarders or do shippers also themselves contact with owners and agents direct?
The Norwegian market is mostly controlled by the bigger freight forwarders, but there are still room for some of the smaller ones like us. Being able to offer all services is still an advantage.
Are you member of any international networks currently?
We are part of the global NVOCC Oceanwide Logistics, but are also working close with many other agents such as Collyer Logistics.
It is important to find the best partners wherever we need support, but we prefer to use those that are part of the same network.
What do you like most about freight forwarding and shipping?
The best part of what we do is that no two days are alike. We never know what kind of challenges have to be solved when we come to the office in the morning. We are a team in the office that all work hard to support each other in finding the best solution.
Do you feel that the industry has changed in recent years and has the penetration of IT and related technology changed the way business is done?
The industry has gone through some enormous changes in recent years. Most shipping lines had agents, now they have their own offices.
IT has made our global industry even more global, and has forced us, but also made it possible for us, to have a back office to cut costs. For Norway as a very high cost country, this has been important for us to be competitive.
Norway is a country with a huge coastline and many ports, describe for our readers a bit about the various main ports in Norway for trading and shipping?
We have many ports in Norway due to a spread of our population and a challenging environment.
Our coastline has many fjords that are too wide to build bridges, and too steep to build tunnels below.
Oslo is the capital of Norway, and the main import port. Our export is spread all around the country, and supported by bigger and smaller ports and private berths.
Norway is bordering Russia is there any trade between the 2 countries using the northern border?
We do have some trade between Norway and Russia in the North. This is mostly related to the oil and gas industry.
What are your plans for the future in LT Shipping?
We are very confident in who we are and what we do. Still we wouldn't mind to grow, but have no plans to become a very big player. We still believe that there is room for us, and that customers appreciate personal service. We will not be one of them with "dial 77 for this service…".
Do your Norwegian customers highly value you being an independent and 100% Norwegian owned company?
Most customers like us having a local Norwegian office. For the bigger customers and freight forwarders, I don't think the ownership means a thing. For the smaller customers, I believe they still appreciate the Norwegian ownership.
Still, service and value for money are important to most customers, so we have to be competitive.
Whom to contact in your company for a quote or further information about Norway?
You can always contact me, but it is best to send your request to post@lt-shipping.com.
Then all of us can answer what we are best at!
---
Interviewee:

Børre Mortensen
Owner
bm@lt-shipping.com
LT Shipping A/S
http://www.lt-shipping.com