Toygan Balkanli
Project Manager
Who are the owners of Universal Project in Turkey?
Tamer Yilmaz, Alican Ekmen and myself, Toygan Balkanli.
When and why did you establish the company given that there are so many freight forwarders in Turkey?
We established Universal Project in 2008. All partners used to work for a well-known global freight forwarding company between 5 to 10 years. Over time we realized the lack of tailor-made service in the project cargo market and decided to establish the company in order to provide tailor-made and more flexible service.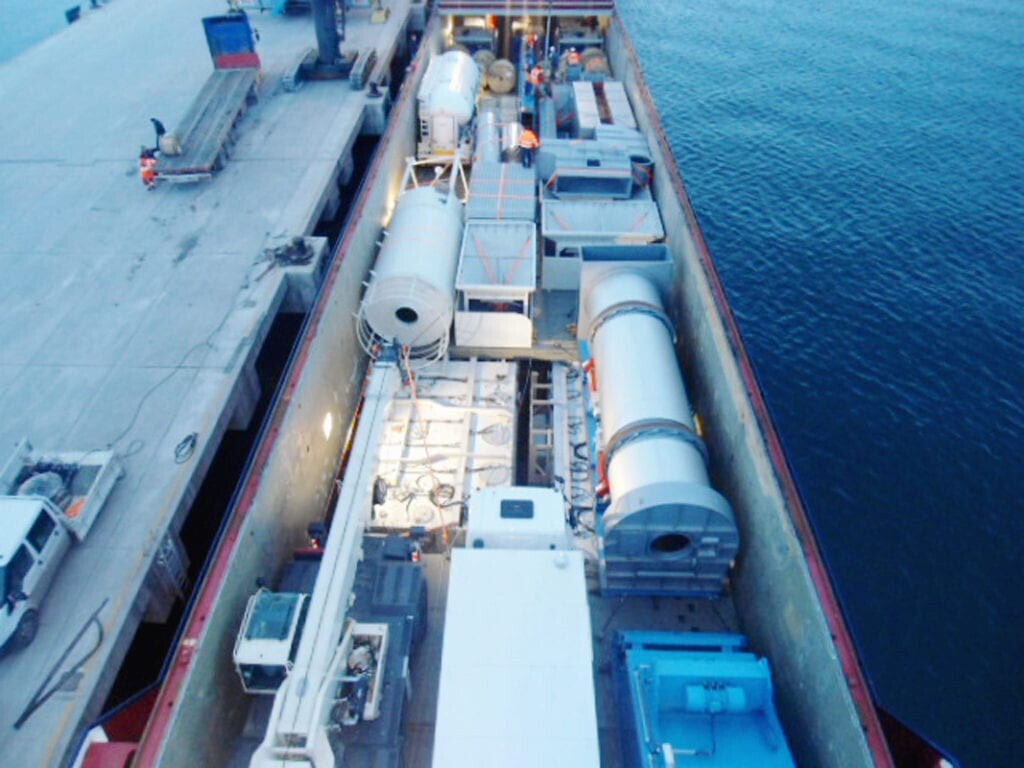 Give us some examples of project cargoes that you have handled in the past couple of years.
The heaviest item we handled was a 520 ton mobile shore crane from Mersin, Turkey to Durres, Albania with the following dimensions: L:18,70 x W:13,00 x H:38,00 meters. You can view a video of this shipment from our web site: http://universalproject.com.tr/#services
Transformer shipments are one of our regular businesses. Since establishing the company we have handled more than 150 transformers weighing 40 tons to 364 tons.
In addition to transformers we have been handling pipes, per-fabricated modules, construction equipment, rolling cargoes and etc.
Turkey is ideally located between Asia and Europe, do you have experience handling transshipments via Turkish ports to other countries? If so, tell us about customs clearance, how is that normally done for transshipment cargo, is it an easy or a difficult process?
As you stated, Turkey's location makes it like a bridge between Europe and Asia. We handle transshipments to/from the Middle East and CIS Countries. Transit customs clearance procedures are not that complicated in Turkey, if all documentation is in order. As the customs regulations of countries are different than each other, all shipping documents should be clearly agreed upon prior to departure from the origin in order to avoid any complications.
Tell us a bit about Turkey – what language is spoken in Turkey? Turkish companies have expanded a lot in recent years, construction companies in particular, as we have seen in Central Asia and even Africa. Do you count some of them as your customers currently? When Turkish companies choose their freight forwarder do they normally go for price, service or a combination of both?
The official language in Turkey is Turkish. The most common foreign languages are English and secondarily German.
There are 3 sectors in which Turkish companies are very effective abroad: textile, construction and iron – steel. You can see Turkish investments or projects in CIS countries, the Middle East and Africa.
For sure we can count several such companies as our customers. A couple of years ago we handled a turn-key iron –steel factory project in Algeria on a door to door basis for 3 years. It was the biggest foreign investment ever made by a Turkish company.
You can find a summary of the project as follows:
Origin: Turkey, China, Italy, USA, Germany, Finland, Switzerland
Destination: Chehairia/Algeria
Cargo Description: Steel construction, transformers, machinery and general cargoes
Total figures of the project:
Volume of project & break-bulk cargo: 220.000 cbm
Weight of project & break-bulk cargo: 40.000 tons
Number of chartered vessels (sole cargo): 25
Number of chartered vessels (part cargo): 8
Number of containers (in & out of gauge): 1.520 TEU
Number of standard trucks: 3,712
In addition to the above, a couple of months ago we handled shipments of cargo for the Olympic Sports Complex to Douala/Cameroon from Turkey for a Turkish Construction Company. Various kinds of equipment were delivered such as engineering machinery, prefabricated living modules, rebar, trailers and approximately 100 SOCs containing furniture and consumable materials. We chartered a 12,000 dwt vessel on sole cargo basis.
Generally companies choose their freight forwarder considering a combination of service and rates, but this always depends on the importance of their shipment or cargo.
As a tourist destination, which places in Turkey would you recommend to visit? Any places that are not so well known perhaps?
I especially recommend Istanbul and the coast of our country, places like Cesme, Bodrum, Fethiye and Antalya, are all the well-know destinations.
I would also recommend following locations for different purposes:
Winter Sports: Uludag/Bursa
Historical Attractions: Safranbolu/Karabuk (UNESCO WORLD HERITAGE)
Ancient History: Efes Ancient City /Izmir (UNESCO WORLD HERITAGE)​
Bergama Ancient City/Izmir (UNESCO WORLD HERITAGE)
Natural Attractions: Cappadocia/Nevsehir (UNESCO WORLD HERITAGE)
What made you choose a career in shipping and what do you like about it?
My father was a customs officer and his duty stations/places were generally sea-ports. So, somehow I grown up in this sector. As a natural result of this I studied logistics at university. I became aqcuanted with the project business as a trainee and decided go ahead in that direction as it not something mundane. I guess the  thing I like best about this business is doing extraordinary things.
Whom to contact at Universal in case someone wants a quotation from you?
Tamer YILMAZ
: tamer.yilmaz@universalproject.com.tr
Toygan BALKANLI: toygan.balkanli@universalproject.com.tr
Alican Ekmen: alican.ekmen@universalproject.com.tr
We also have a group e-mail that all my colleagues receive at: project@universalproject.com.tr
Tel : +90 216 680 09 91
Fax : +90 216 680 09 93
http://www.universalproject.com.tr
---
Interviewee:
Toygan Balkanli
Project Manager
toygan.balkanli@universalproject.com.tr
Universal Project
http://www.universalproject.com.tr