Mr. Seigler Ocampo
Business Development Manager
Tell us about Blu Logistics. When did you start the company, who owns it today and what is your main line of business?
Blu Logistics was established in September 1997.  We have had such an incredible journey during these years which has given us the chance to conquer new markets besides Colombia.  Today Blu Logistics is the first international logistics service provider with headquarters in Colombia, with Colombian management and resources. Blu Logistics has offices in Colombia, Ecuador, Panama, Mexico, USA, Chile, Argentina, Brazil, Spain, China and Hong Kong.  Our core business is focused on providing end to end services and solutions along the logistics processes and SCM.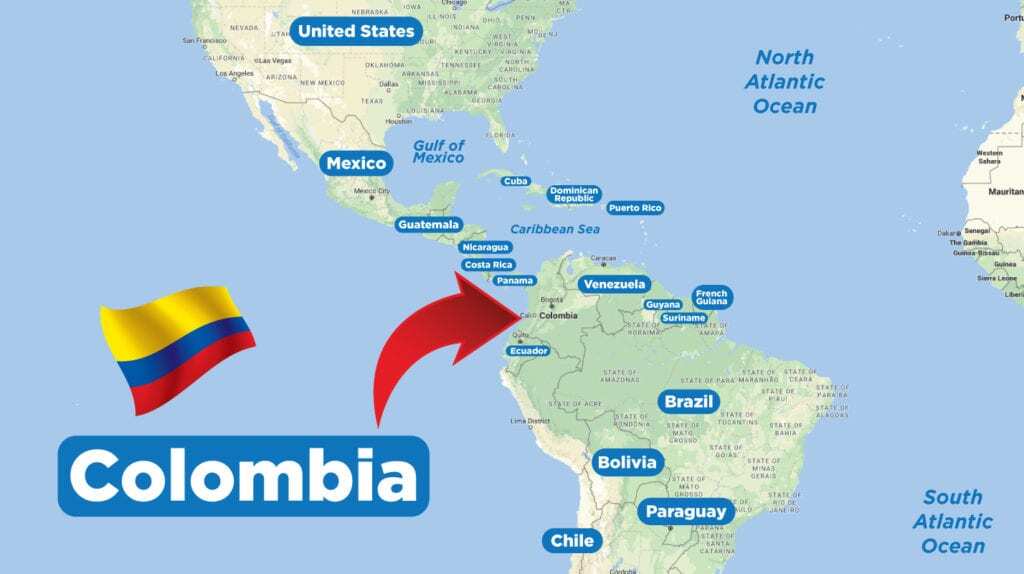 Colombia is a big country in South America and you have both Pacific and Atlantic coasts. Tell our readers more about the main ports of your country that are being used for commercial trade.
Colombia is blessed by having access to both the Atlantic and the Pacific Ocean.  It provides countless possibilities for competitiveness and market development.  Cartagena, Barranquilla and Santa Marta are the main and most commercial ports on the Atlantic side.  Buenaventura is the main port on the Pacific side and handles around 65% of the commercial trade, mainly from Asia.
Is customs clearance a problem in Colombia or can you give our readers some good advice with regards to how to prepare documents in order to speed up customs clearance?
I wouldn't say it is a problem in Colombia. I would say that Colombia has prepared and updated its processes for the current international trade flow scenario.  As any other country, Colombia has invested in processes and resources in order to have the right customs clearance operation.  The key to success here is to always have the right customs broker that can provide the correct advice, support, and intermediation so the process can run smoothly. This includes documents, licenses, authorizations among other possible requirements before the arrival of cargo into Colombia.
Blu Logistics has its own customs broker which has been recognized by our government entities as one of the most solid and reliable in Colombia.
Do you also organize inland transport in Colombia? Is it done mainly by road, rail or river?
Blu Logistics covers the entire logistics needs of our customers. This includes inland transport in Colombia. It is mainly done by truck as our rail and river infrastructure is not yet developed to support large operations. In Colombia we can offer two different options to our customers when it comes to inland transport: MTO (Multi-modal transport) where, thanks to the license that Blu Logistics holds, we can provide trucking services as "bonded cargo" and where the customer can clear the cargo at its own convenience and need beyond the port of entry. The other option is regular trucking services for cargo that has been already cleared at the port of entry. We connect these options with our "last mile service" which means that we also offer distribution services nationwide in Colombia.
Are the Chinese active in your country as well? We have seen them being very active, for example, in Peru with regards to mining etc.
Chinese have also been very active in Colombia in different industry sectors. During the last few years, China has been one of the top origins for our import operations and a key partner for Colombia. As mentioned before, 65% of our commercial trade is handled via Buenaventura, mainly from Asia, and from that, 70% could be out of China.
When did you start your own career in shipping and freight forwarding?  What is your background and why did you choose this career?
I started my journey in this industry 17 years ago. I have had the opportunity to work for the most well-known and best-positioned freight forwarders in Colombia and Latin America. I joined Blu Logistics 7 months ago and it's been a privilege to be part of the first Colombian-based multinational and logistics service provider that is expanding rapidly and solidly in the Americas and overseas. I hold a bachelor's degree in International Business from Eafit University. I also hold a Master´s degree in Marketing and Sales Management from EAE Business School / Barcelona University. Lastly, I hold a couple of diplomas such as Supply Chain Management and Logistics.
Does Colombia have its own shipping line?
Colombia had its own shipping lines, unfortunately, due to the changing market, competition and other conditions it has disappeared.
Colombia is famous around the world for several reasons, but tell our readers about your country's scenic spots and where to go as a tourist.
Colombia is famous for its coffee, but also for so many other products, characteristics, and reasons that could become a long list. To mention a few of them I would say that Colombia is made of beautiful and hardworking people.  Colombia is made of flowers and endless landscapes and marvelous beaches in Cartagena, Santa Marta, San Andres and La Guajira. Colombia brings tons of history with colonial scenarios from north to south and west to east. Don't ever forget to stop by Bogota, Medellin, Cali or even our "coffee growing zone". There is a saying in Colombia from a governmental entity which is: "The only risk is wanting to stay".
How to contact you in order to get a quote or get more information about shipping & freight forwarding in Colombia?
My contact details are:
Seigler Ocampo

Business Development Manager
Global Accounts Manager
Blu Logistics
seigler.ocampo@blulogistics.com
Cel: +57 3148378416
http://www.blulogistics.com