Mr. Pankaj Sharma
President
Tell us when you started your company and who owns it today? Where do you have offices? What is your main line of business?
Sea Sky Cargo Service (P) Ltd was founded in 1988 in Kathmandu on the principal of providing personalized service to the customers worldwide and making use of its vast experience in the freight forwarding and transportation industry. I am the sole owner of the company which is a private limited company duly registered with the Ministry of Industry, Department of Industry, His Majesty's Govt. of Nepal (registration number 4348/047/048).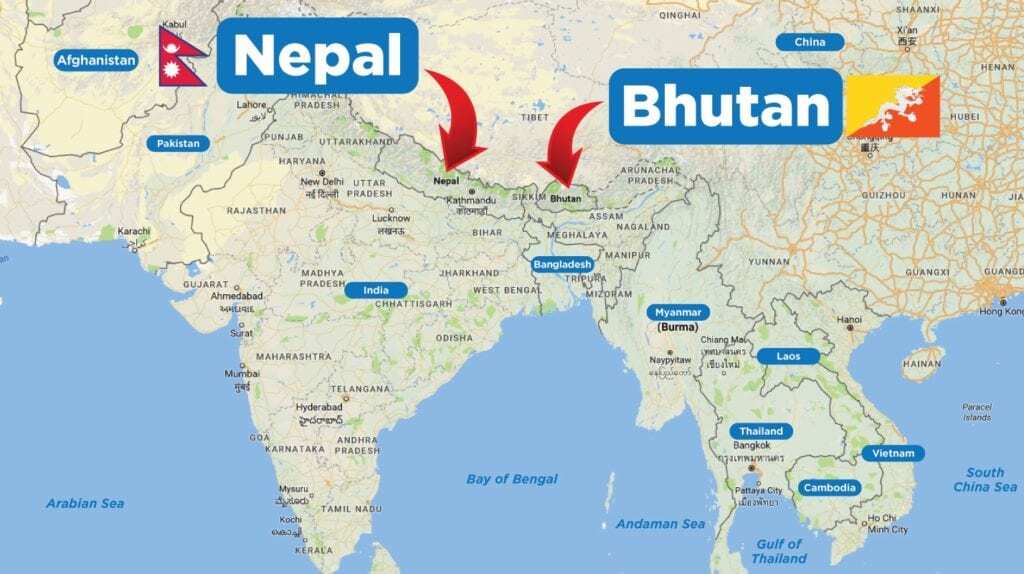 Over the years the company's focus has broadened into special projects within Nepal, Bhutan and the northern part of India, as well as air and ocean import and export services to/from Nepal. We have grown from a small operation to a leading freight forwarding and logistics service provider in Nepal and Bhutan.
Our company is located in, ward number 26, Dolahiti, Sunakothi, Lalitpur, Kathmandu, Nepal.
Though a small company compared to the companies in the west, we are equipped with all the capabilities and expertise needed to be a quality and successful international freight forwarding company.
At present, my main business is international freight forwarding to/from Nepal and Bhutan, especially project cargo. Both countries have many active projects and more to come.
If anybody is interested in doing business with us in Nepal we are happy to assist.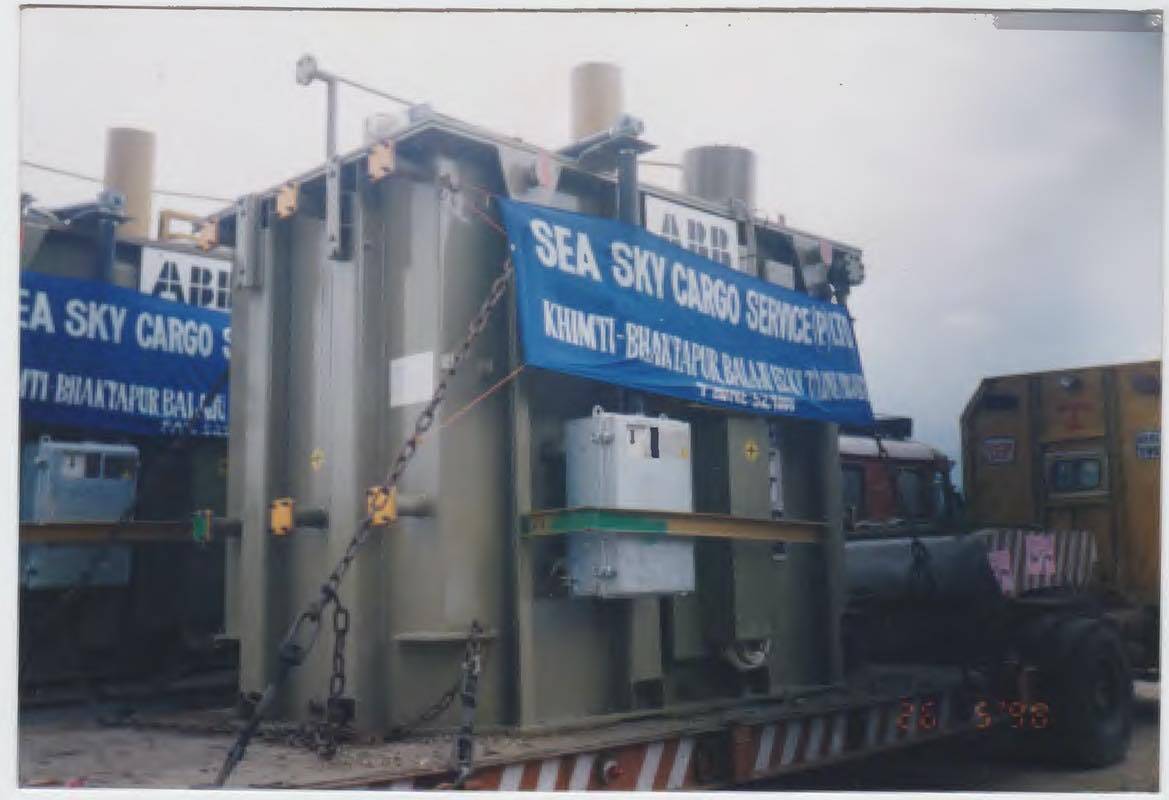 I understand that you are acting as a freight forwarder both in Nepal and Bhutan, both countries are landlocked and difficult to reach, can you tell our readers how cargo is being transported to/from your area?
Yes, both Nepal and Bhutan are landlocked countries, Kolkata Port in the state of West Bengal, India is the only gateway port for both.
For Bhutan
The goods/containers are transported by Indian number plated trucks/trailers to the Bhutan border-customs (Phuenstholing), transshipped in Bhutanese trucks and then transported to other parts of Bhutan. Only 20' containers for project cargo are permitted to transport to Thimphu, however, it is not encouraged due to additional cost, time and special permits. 40′ containers cannot be transported inside Bhutan due to road conditions.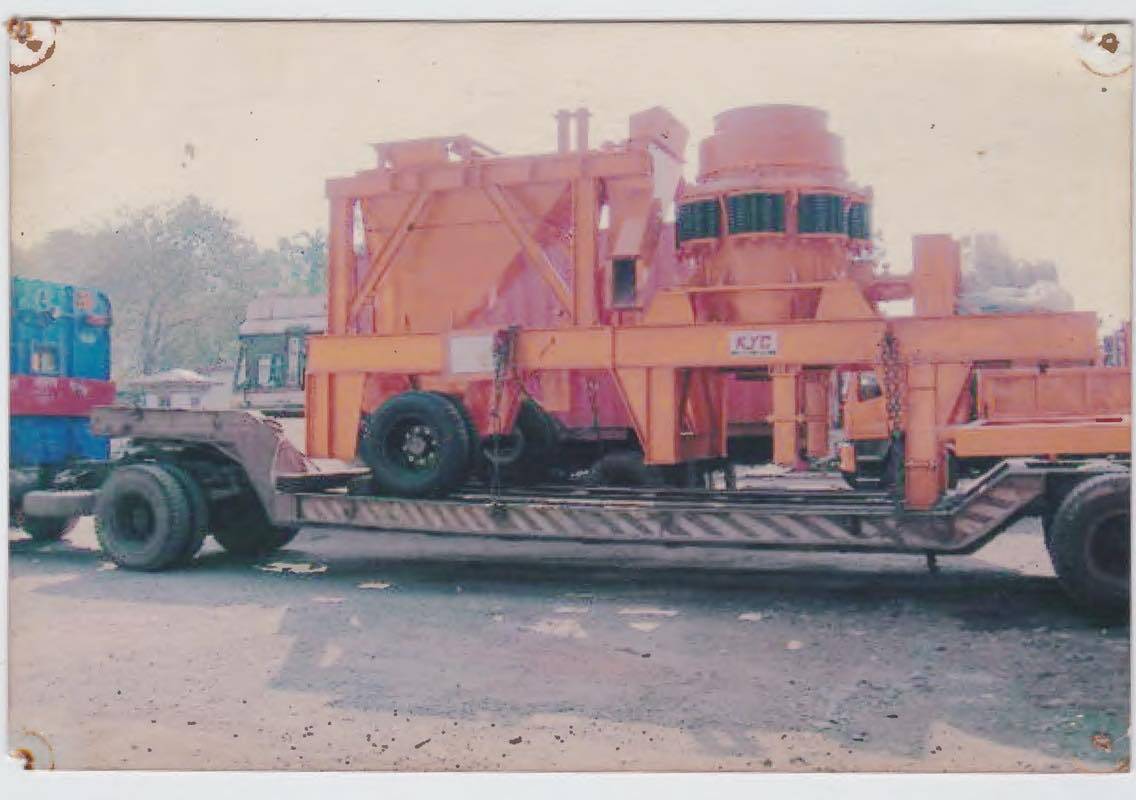 For Nepal
Goods/containers are transported by Indian trailers /trucks to different Indian/Nepal border-customs and the same Indian plated trucks and trailers can move with the containers to the destinations inside Nepal.
There is an ICD (inland container depot) where the goods are transported to and from India (Kolkata Port) via the Birgunj dry rail port, which is the key terminal of surface cargo delivery to Nepal. But this is not reliable and therefore generally not recommended.
How about customs clearance of cargo for Nepal and Bhutan where does that take place?
Customs clearance is done in Kolkata Port, Indian Border customs, and Nepal border customs.
How is the general business relationship with India and China?
Nepal business is mostly in India and occupies 70% of the trade with India. The trade relationship between India and Nepal has a very long history.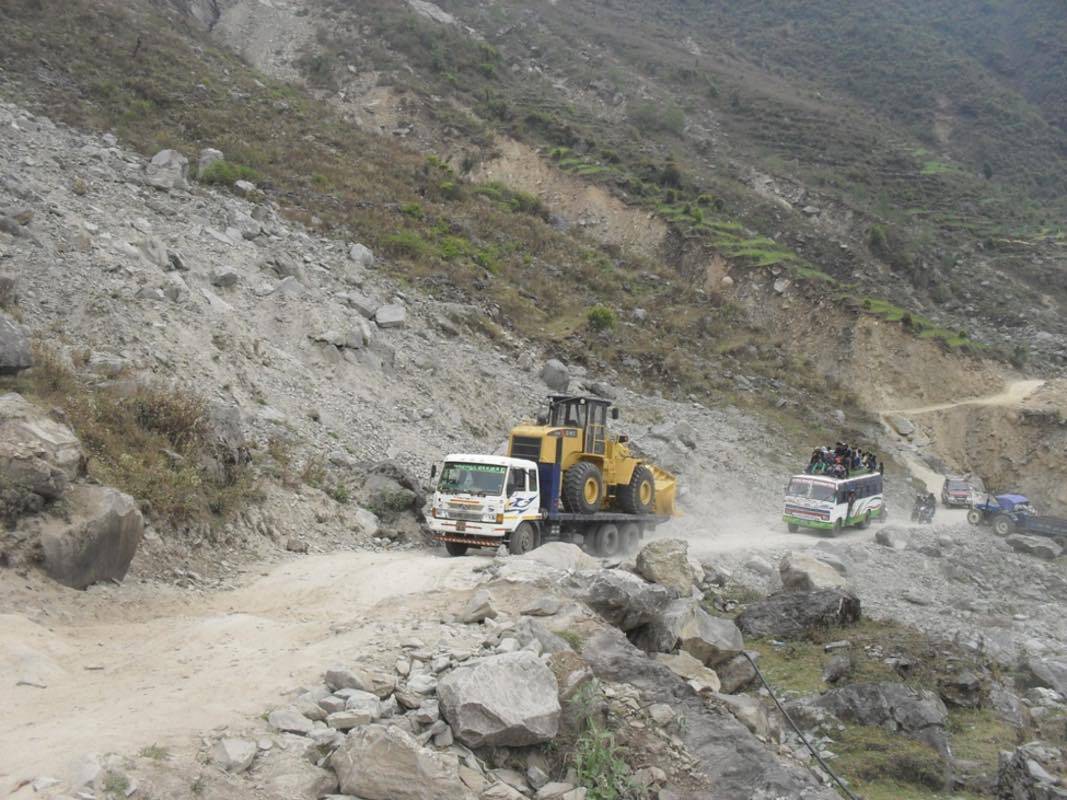 Nepalese trade with India has been characterized by a persistent and increasing deficit.
China occupies the second place in Nepal's trade with 20% percent of its trade. China has a long history of political, cultural and economic cooperation with Nepal. China already announced that it will pay more attention and reinforce its cooperation with its neighbors.
Business with China has been booming in recent years, though the trade balance is largely tilted towards China.
The largest investment in Nepal is from China with India coming in second.
Already many Chinese companies are working in the field of irrigation, hydropower, road construction etc. So we assume there will be heavy traffic of cargo from China to Nepal.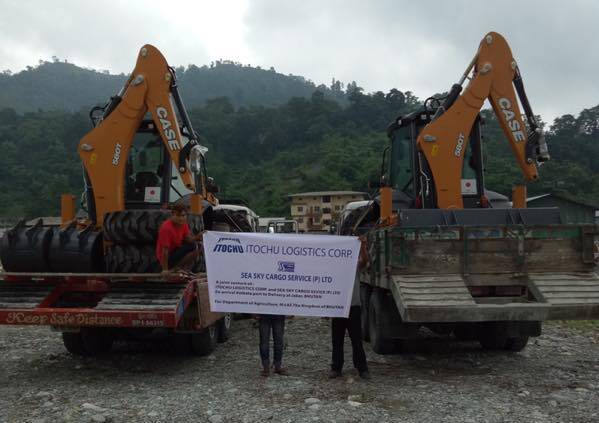 As forwarders are nominated by Chinese construction companies in China, Chinese forwarders in China have to market Nepal and procure shipments, and if they require our assistance, we can handle ex-arrival Kolkata to delivery at site/foundation in Nepal for which no Kolkata (Indian) agent is required.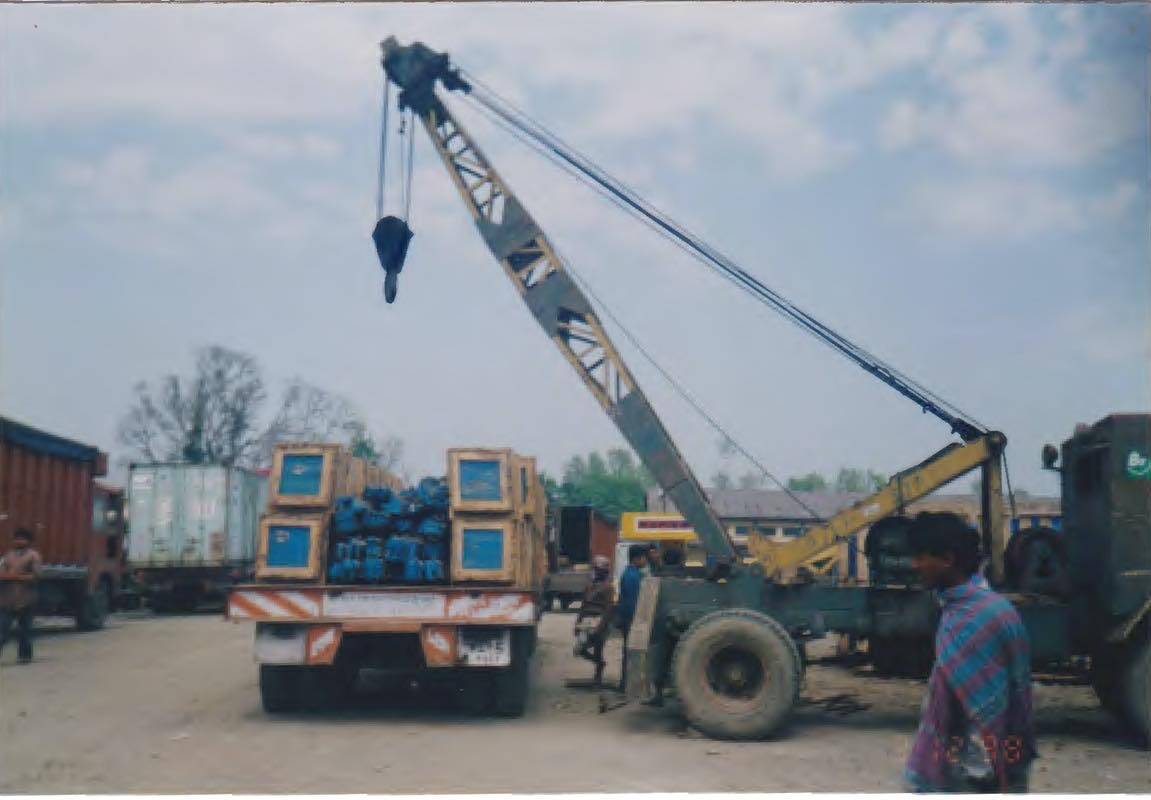 Can you provide us with some examples (pictures) of project cargoes that you have handled?
We have handled many projects, among them are:
– 132 KV Khimti – Bhaktapur – Balaju Transmission line project for ABB Transmit OY – Finland / Nepal Electricity Authority
– 45 MW Bhote Koshi Power Project for Atlas Polar, Canada / Bhotekoshi Power Company Ltd
– Khimti 1 Hydro Power project for Consortium ABB Kraft- Kvaerner Energy, Norway / Himal Power Limited
– Marsyangdi (1) Power Project for Voith Siemens, Germany / Nepal Electricity Authority
– Rural Electrification and distribution System Reinforcement project for China Machinery Complete Equipment Group Corp, China / Nepal Electricity Authority
– Relief project shipment for IFRC – (International Federation of Red Cross and Red Crescent Societies)
– Relief project shipment for UNICEF /Denmark
– Bhutan Road project for the Ministry of Works and Settlement, Royal Govt. of Bhutan / Itochu Corporation, Japan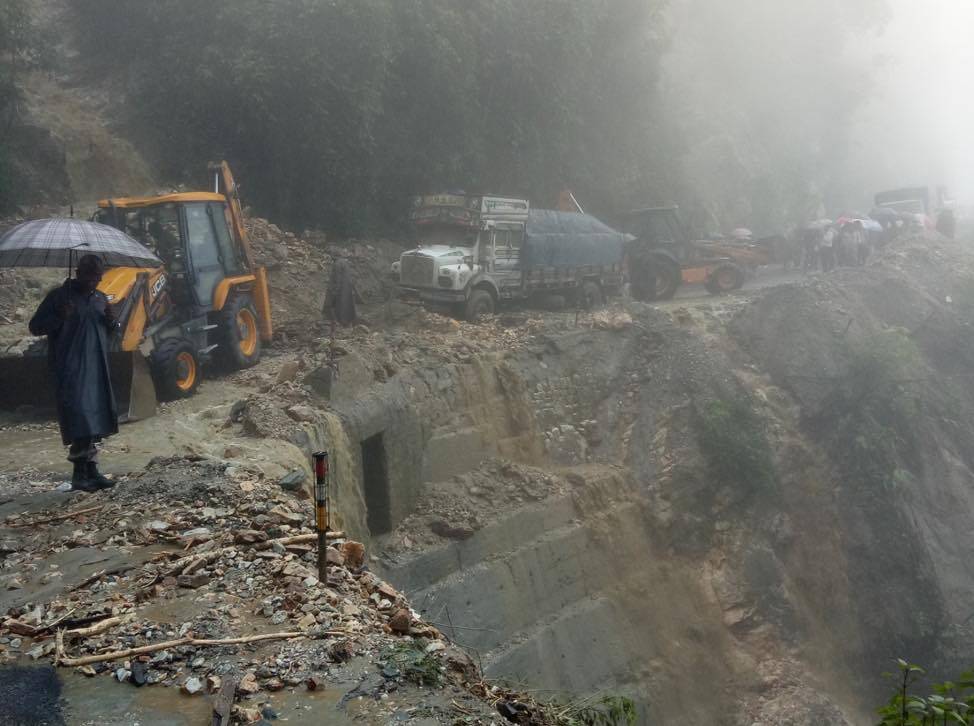 What made you start a career in freight forwarding? What do you like about it?
Actually, I was one of the largest exporters in Nepal of hand knotted (Nepali Tibetan) woolen carpets and our main market was Germany. To export my carpets I registered Sea Sky Cargo Service (P) Ltd with the government of Nepal in 1988.
While exporting carpets, I had the chance to visit Kolkata Port where I saw cargo, including over dimensional cargo to Nepal lying in the port unattended and found no attention was given to its safety etc. So I decided, why not do the job for Nepal and arrange for transportation and delivery of the goods to Nepal ourselves. Then I started corresponding with foreign forwarding companies. I visited Kolkata several times to gain experience and learn by observation, this helped me tremendously to build up the business into what it is today.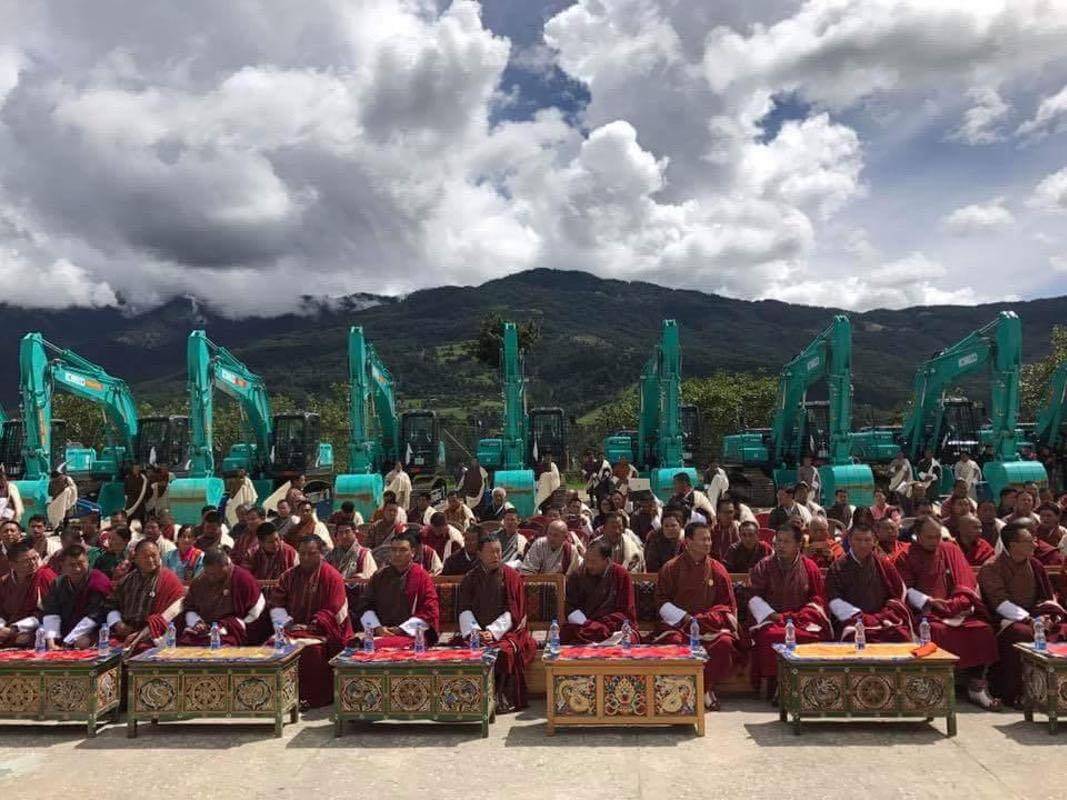 In the 29 years that I have run Sea Sky Cargo Service, I have learned some aspects of freight forwarding, but I still feel the industry is so vast, every day you learn something new, it is never-ending.
I enjoy the work and activities, my overseas partners are satisfied with my work which must be because of our values, ethics, integrity and above all simplicity and sincerity.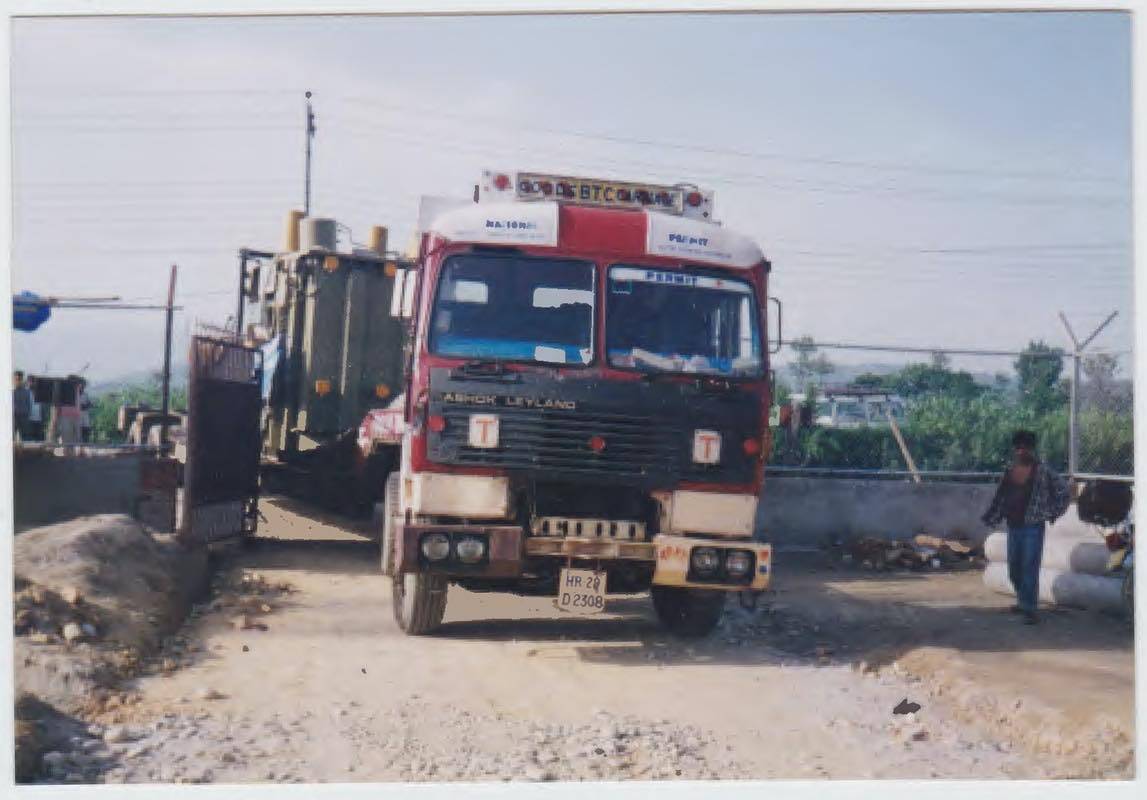 Personally, I have never visited Nepal or Bhutan but I certainly would like to. Tell our readers a bit about the places to visit.
It is difficult to list all the places to visit in this short form, however, here are a few places of interest in Nepal:
Kathmandu
The capital and largest city of Nepal is like no other city in the world. The decaying buildings in the heart of the city are a contrast to the lively atmosphere that permeates the streets. It is surrounded by a valley full of historic sites, ancient temples, shrines and fascinating villages.
Kathmandu is also the gateway to the rest of Nepal—in particular, the tranquil Bhaktapur, the temple-tastic Patan.
There are many things to see in Kathmandu like durbar square with temples dating back to 12th century.
Boudhanath Stupa which was assigned UNESCO world heritage status in 1979 is built on an octagonal base surrounded by prayer wheels and has colorful prayer flags draped from its 36-meter central spire.
Swayanbhu Stupa
Set on a hilltop to the west of Kathmandu. Swayambhunath is the second most important shrine in the Kathmandu valley after Boudhanath, which is painted with the eyes of the omnipresent God, forms the centerpiece with the temple complex. It was originally a prehistoric cult site but the complex dates back to the 5th century.
Bhaktapur
Bhaktapur is a small town about ten kilometers from Kathmandu which has beautiful temples with studded stones and winding streets. You will be mesmerized by the breath-taking scenery. It used to have some of the best-preserved sites; however, they were destroyed because of the recent earthquake in 2015. Near the roadside, you will find many artisans weaving cloth and chiseling timber.
The best place to begin a tour of the city is Durbar Square, where in addition to the royal palace, several temples are also situated. The whole area is a UNESCO World Heritage Site.
Patan
Patan is situated to the south of Kathmandu and only separated from the capital by the Bagmati River. It is the second largest town in the Kathmandu valley.
Patan's most interesting attractions include the Golden Temple (together with a number of tortoises found in its courtyard), the five-story Kumbeshwar Temple (dating from 1392), and the Red Machhendranath Temple (dating from the 17th century, and containing carvings of a number of weird and wonderful animals).
When it comes to trekking, Nepal is paradise! Being such a mountainous country, there are literally hundreds of trekking routes that all offer trekkers something unique and beautiful.
Among them are:
1. Annapurna region
One of the most trekked regions in Nepal and also one of the most beautiful. Lying just north of the trekking city of Pokhara, the Annapurna Region plays host to one of the best trekking routes in the world. Because of its popularity, the region is a hot-spot for trekking.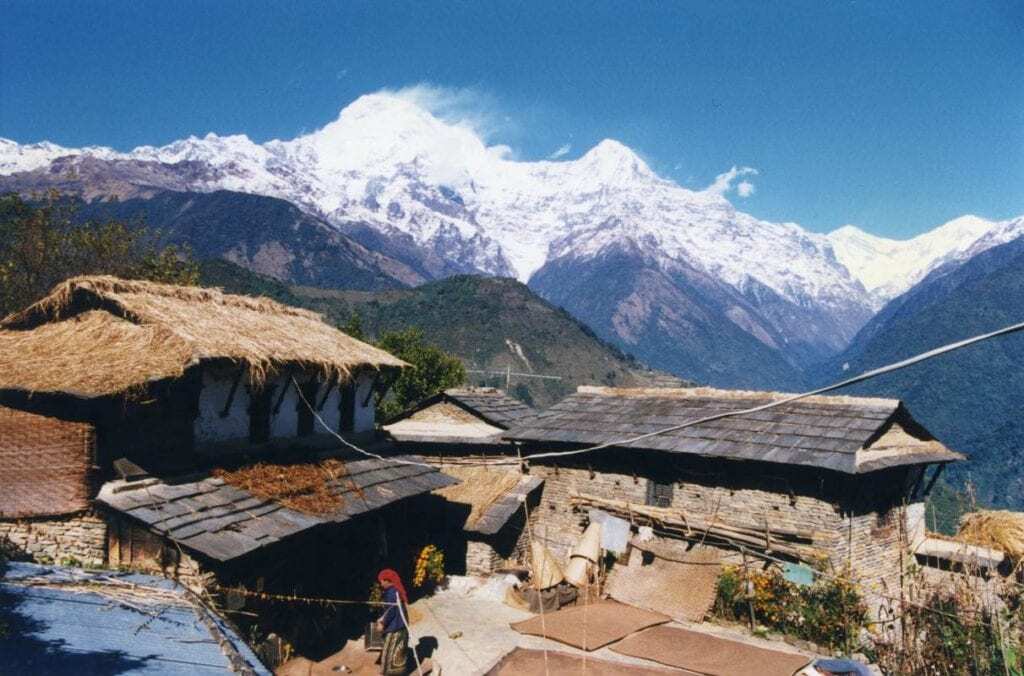 2. Khumbu/Everest region
The grandest and most popular region in all of Nepal. Housing four of the world's six tallest mountains on earth – Mount Everest, Mount Lhotse, Mount Makalu and Cho Oyu. The Everest base camp trek is the most popular route in Nepal and gets over 50,000 trekkers a year.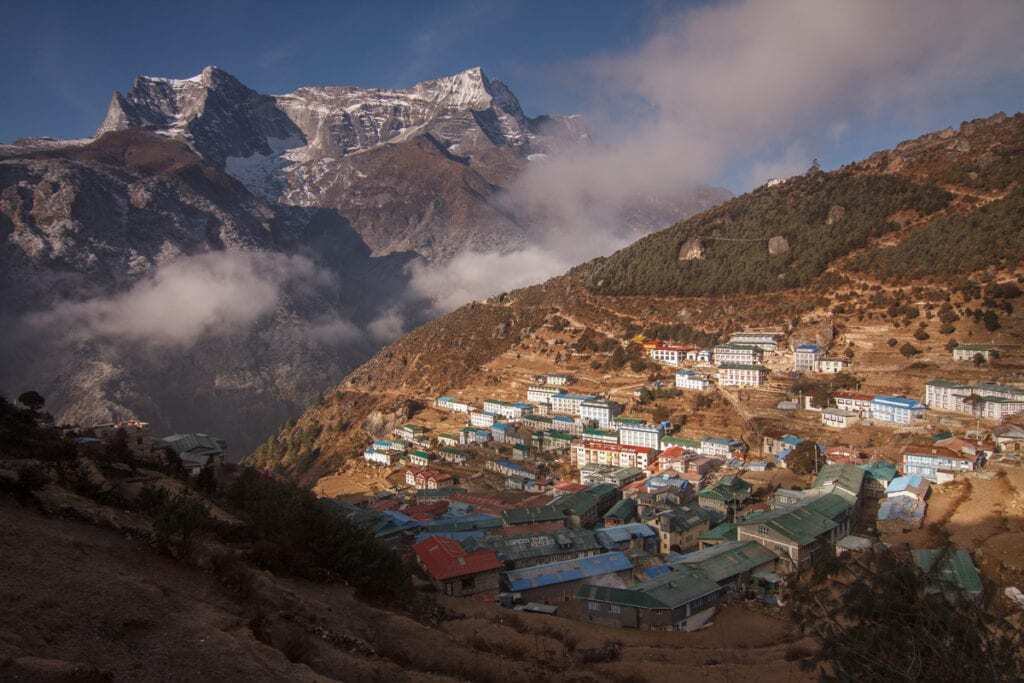 3. Langtang region
It lies to the north of Kathmandu; the Langtang region is the third most popular trekking region in Nepal. Its popularity stems from its incredibly lush scenery and its close proximity to Kathmandu, making it very accessible. The Langtang Trek is by far the most popular route in the region and visits the gorgeous Langtang Valley.
Other popular routes in the region include the Helambu Trek, Gosaikund Trek and the Rolwaking Trek which is one of the most difficult and wild treks in Nepal and requires previous mountaineering experience.

4. The Chitwan National Park (CNP)
A world heritage property, and it also contains a Ramsar Site – Beeshazari Tal in its buffer zone. The CNP has a history of over 3 decades in park management and a rich experience in resolving conflicts between the park and the people.
It is a rich natural area in the Terai, the subtropical southern part of Nepal.
A total of 68 species of mammals, 544 species of birds, 56 species of herpetofauna and 126 species of fish have been recorded in the park. The park is especially renowned for its protection of the One Horned Rhinoceros, the Royal Bengal Tiger, and the Gharial Crocodile.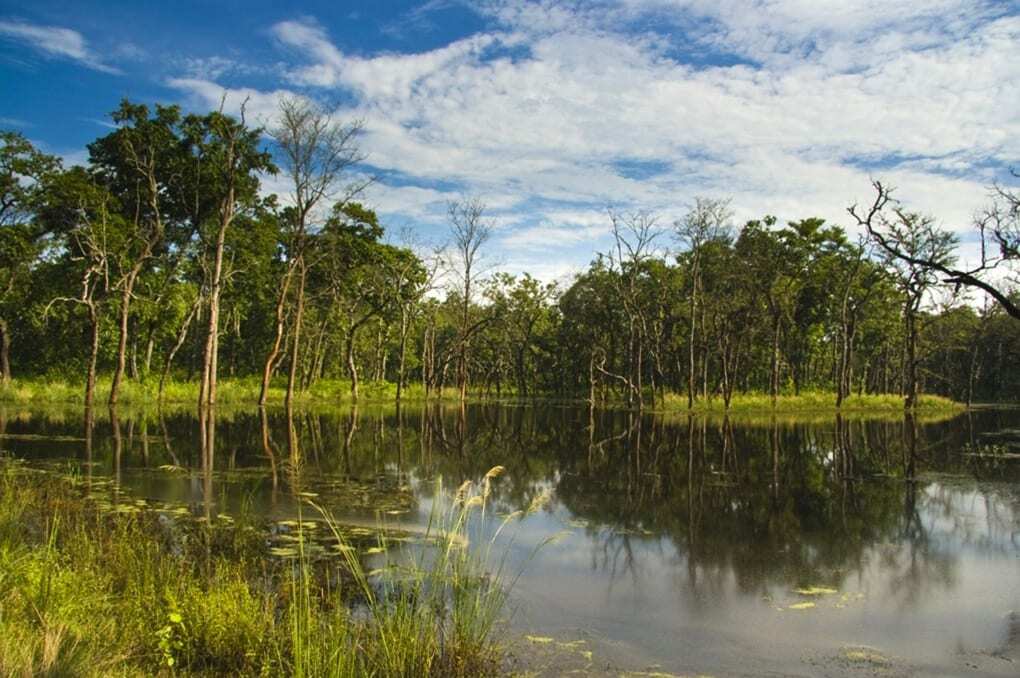 5. Pokhara
Pokhara, at the base of the foothills, is 200 kilometers west of Kathmandu and surrounded by some of the highest mountains in the world – Dhaulagiri, Manaslu, and Annapurna I.
For many trekkers, Pokhara is the gateway to the Himalayas. It is the starting point for treks to Jomsom and the Annapurna region. Visitors will enjoy Pokhara and the beautiful scenery even if they are not planning on heading off on a trek in the Annapurna Region.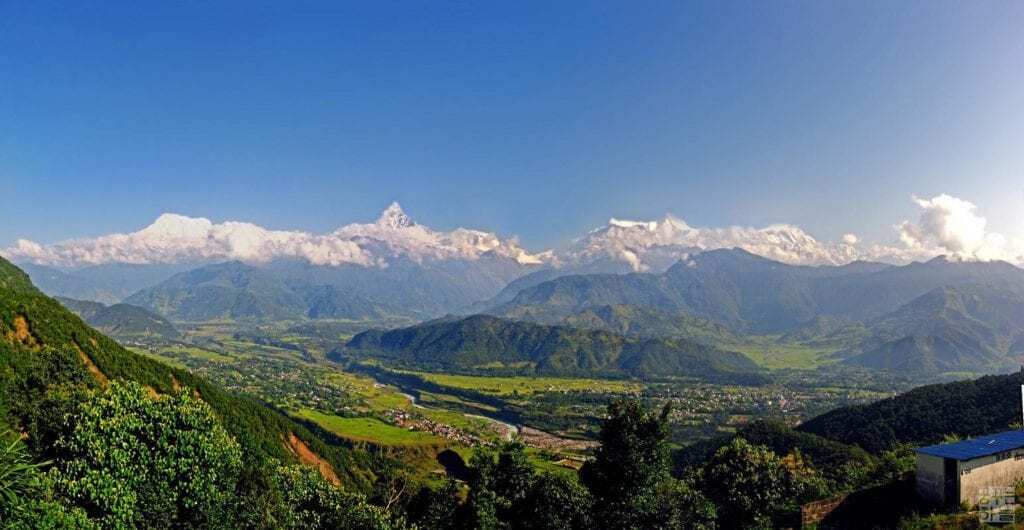 6. Lumbini
Many people do not know that Lord Buddha was born in Nepal. This is the place where Queen Maya Devi gave birth of Gautama Buddha who went on to become the founder of Buddhism. That's why it is no surprise that Lumbini is World Heritage listed, has a huge spiritual-cultural significance and attracts Buddhists and pilgrims from all over the world.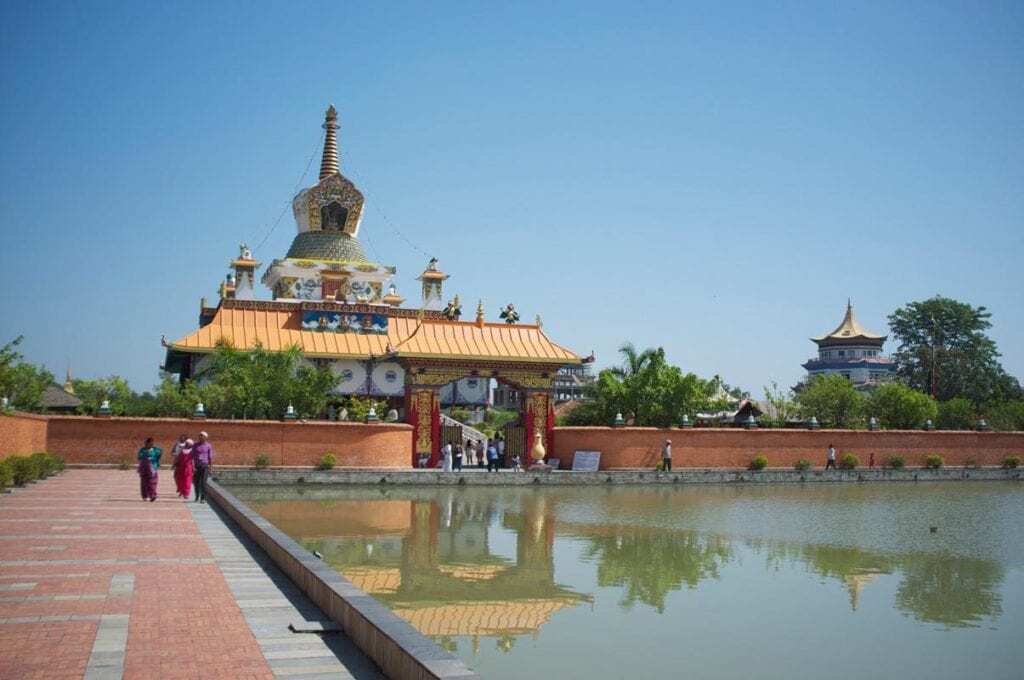 Can you provide our readers with your contact details for further information?
Any readers can refer to the following details to contact me:
Pankaj Raj Sharma
Sea Sky Cargo Service (P) Ltd,
Shreyash House, Dolahiti Ward no 26, Sunakothi, Lalitpur, Kathmandu, NEPAL
Tel: 00977(5570460); Mobile: 00977 9818273796 and Mobile: 00977 9851010126
Email: pankajsscs@wlink.com.np; Back up Email: seaskynepal@gmail.com
---
Interviewee: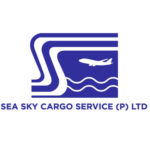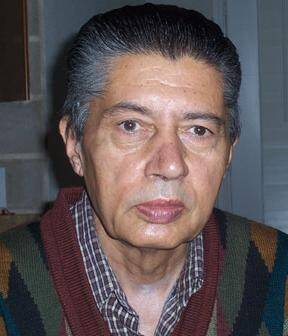 Pankaj Sharma
pankajsscs@wlink.com.np
President
Sea Sky Cargo Service (P) Ltd,
http://www.seaskycargo.com/