Mr. Daniel Meewes
Regional Head of Special Cargo, Europe & Africa
Maersk Line needs no introduction in the market however perhaps you can tell us a bit about your market coverage from Northern Europe to South America. How often do you have sailings and what are the main destinations in South America for Maersk Line? With the recent take over of Hamburg Süd, will your capacity increase or will you consolidate instead?
We offer weekly rotations on 5 different services out of North Europe to Central and South America. Our main ports of call cover Argentina, Brazil, Uruguay, Columbia, Panama, Ecuador, Cuba, Belize, Mexico, and the Bahamas. Our direct services cover a vast range of ports and even connect to hubs which expand our service portfolio via our feeder network.
We, both Maersk and Hamburg Süd, will keep our capacity as it is, but in case space is getting tight we each have the possibility to dip into the other's allocation. So on big projects we certainly benefit from the new set up.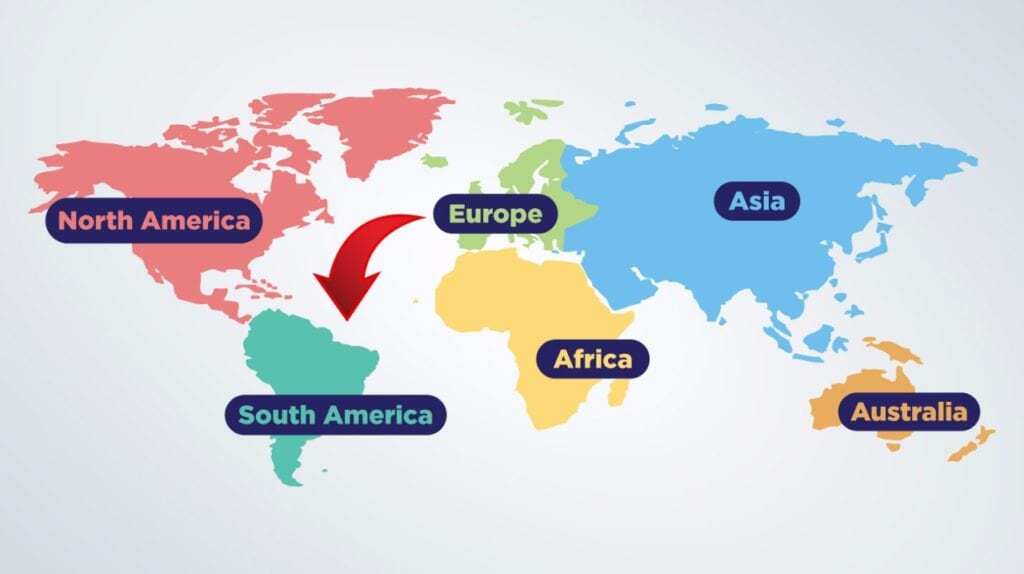 Do you accept breakbulk and OOG cargo to South America? Are there any restrictions weight-wise or in terms of destinations that you can accept breakbulk and OOG?
Maersk Line is strongly dedicated to transporting all special cargo shipments types (IG, OOG and breakbulk). Our goal is to offer OOG and breakbulk on every service in our fleet, our general rule of thumb is that if the terminal can lift it, we can bring it there. There are some restrictions in terms of draft e.g. river plate. Weight, depending on cargo mix will always play a role, but the fact that breakbulk/OOG is quite voluminous is actually positive for weight /TEU ratio.
In order to provide a quick quote or rate indication, what do you need the customer to provide?  Maersk Line is a huge organization and it can be difficult for some to find the right contact. For Europe/South America trade whom to approach? For China/South America trade whom to approach? and for SE Asia to South America trade whom to approach?
Indeed Maersk Line is a big organization and as we understand that not everybody knows whom to contact, we have created the e-mail address specialcargorates@maersk.com. Anybody who has an inquiry, no matter if OOG or BBK can send an e-mail to this address and will get a quote as soon as we have checked the feasibility.
What we need in order to provide a quote is not a lot, but also the mor information clearly stated the better.
Minimum requirements:
-Cargo Details (quantity, dimensions, and weight)
-Port pair
-Estimated time of shipment
-Technical drawing or picture (understand it is not always available, but please provide if it is)
Direct contacts for the trades are:
North Europe – South America:
Jesse Turner
Jesse.Turner@maersk.com
West MED and AFR – South America:
Francisco Soriano
Francisco.Soriano@maersk.com
CEN & EAST MED – South America:
Giulio Blanda
Giulio.Blanda@maersk.com
West Central Asia – South America
Manoj Panicker
Manoj.Panicker@maersk.com
Far East/South East Asia – South America
John Quan
Sudong.Quan@maersk.com
Americas Region
Karen Hicks
Karen.Hicks@maersk.com
I notice that transshipment and port dues in Hamburg (where you are based) can be quite a lot more expensive than other ports on the continent. If a customer in Scandinavia wishes to inquire about a breakbulk piece to South America can they do transshipment via other ports than Hamburg, or has Hamburg become more competitive in attracting breakbulk transshipment cargoes in recent years?
In the past several years, Hamburg has become more attractive in terms of costs and capabilities for trans-shipping break-bulk cargo. However, in this specific example for break-bulk cargo with a destination in South America, we utilize our mother vessels to trans-ship the break-bulk piece via Port Tangier which results in a decrease to both transit-time and costs, which we can pass on to our customers.
If a customer has the requirement that cargo must be loaded below deck, is that something that you can guarantee and even write into the b/l? Tell us about the rules/regulations governing on/below deck for breakbulk cargo.
In general, we cannot guarantee that Break Bulk Cargo will be loaded under deck, but in 99% of the cases, it will be loaded under deck to ensure protected stowage is given and to minimize the lost slot on the vessel.
What we do if under deck stowage is requested and the sailing vessel has been nominated by the customer, we communicate this immediately to the ship's planner to a) ensure it is planned under deck and b) if it is somehow not possible for the booked sailing we can inform the customer timely and propose them with an alternative or the next sailing.
We do not have an under deck or decks remark in our B/L.
Tell us a bit about your own past in project cargo shipping. When did you start your career, what made you choose a career in shipping in the first place and above all what do you like about it?
Personally, I got into the project cargo world in 2005 when I started my career with Agility Logistics in what was their new project division at the time. With Agility, I had the chance to work in foreign countries i.e. at job sites or as in-house support for the customer.
For example, I worked in-house with a customer in Cairo who was building a petrochemical plant in Saudi Arabia. I worked 6 months in Changzhou, China coordinating different suppliers for a big automotive plant which was built in Alabama. I also worked at the job site of the Pearl GTL Project in Qatar where I had the chance to witness the discharge of a 975 metric ton coldbox from a heavy lift vessel onto an SPMT.
Those assignments gave me an almost unique chance to dive deep into the project cargo world and also lead me to want to focus only on the project cargo world.
In 2014, then UASC told me they wanted to be more focused on project cargo (OOG/BBK), basically saying they would start from scratch, which I thought was very charming. So I made the daring leap to the other side 🙂 which until now I do not regret at all.
After 2.5 very exciting years with UASC I had the chance to head up the Europe & Africa Special Cargo Team for Maersk Line, basically being in charge of all special cargoes (IG/OOG and BBK) from Europe and Africa into the whole world.
As the market leader in dry cargo and reefers, Maersk Line also wants to become the market leader in special cargo, which is exactly what we are working on right now. With our service and vessel deployment calling almost every port in the world and our very modern special equipment fleet, we have a huge opportunity to reach this goal.
2017 for us was a very important year where we basically turned every stone in our current set-up and processes and learned what the customers' expectations are for being a reliable project cargo carrier. Now we are working on the changes and we will see on a day to day basis that we are turning in the right direction. We have also invested heavily in new equipment, for example, we built 1500 new 40'OT 9`6 units and 1500 new 40'FR 9`6 heavy tested units.
Working at Maersk Line in the special cargo division is certainly the right place to be. We are definitely committed to project cargo and will take the necessary steps to reach our goal.
---
Interviewee:

Daniel Meewes
Daniel.Meewes@Maersk.com
Regional Head of Special Cargo, Europe & Africa
Maersk Deutschland A/S & Co. KG
https://maersk.com/