Mr. John Truong
Owner & CEO
Where are you from in Vietnam and what made you choose a career in freight forwarding and shipping?
I was born in Da Nang City in the middle of Vietnam, but I grew up in Ho Chi Minh City. My background is in foreign trade and logistics. I graduated with a BA from the Foreign Trade University in Ho Chi Minh in 2005. I worked two years for a local forwarding company called AA Logistics in the junior positions of import trainee, import executive, export executive and then customs broker. From early 2007, I worked as a sales executive and then sales manager at DSV Vietnam. At the same time (from 2006-2008) I got the Master of International Business at the Foreign Trade University. I chose a career in freight forwarding and shipping because I studied and was trained in this industry.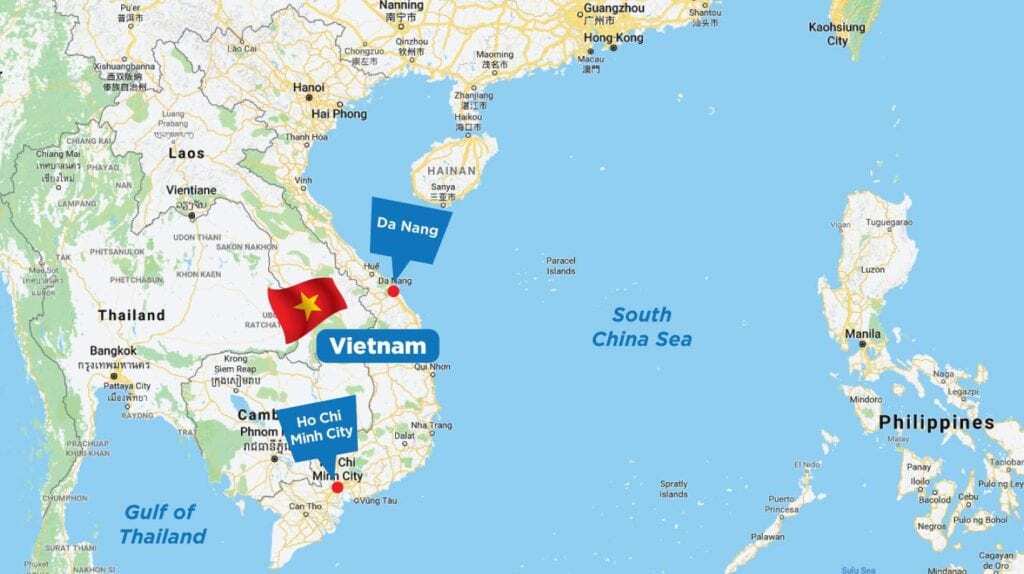 Tell us about VN Projects – who owns the company and what is your main line of business? There are many forwarders in Vietnam and not everyone is reliable, so please tell us what makes VN Projects special?
VN Projects is a project freight forwarding company which specializes in handling breakbulk, heavy-lift, oversized cargoes and all types of containers. I own the company 100%.
VN Projects main line of business is:
Chartering
Pricing for all local transportation of oversized and heavy cargoes
Pricing for international transportation of oversized and heavy cargoes
Shipping all types of containers (FCL, FR, OT…)
Feasibility studies for projects/Pre-transportation surveys
Documentation/Tax and duty exemptions
Customs clearance and land transportation
Even though the company is only one year old, VN Projects has been approved as logistics vendor for large groups and global companies such as Posco, Lilama, Doosan, Petrovietnam, EVN, Bauer, etc.
Elaborate a bit on the ports of Vietnam – what ports are the main ones for breakbulk cargo and for containerized cargo?
The main breakbulk ports are:
Lotus; Tan Thuan; Ben Nghe (Ho Chi Minh area)
PTSC Phu My; SITV Phu My; ODA Thi Vai (Vung Tau)
Hoang Dieu (Hai Phong)
The main container ports are:
Cat Lai; VICT; SP ITC (Hochiminh)
Cai Mep (Vung Tau)
Dinh Vu; Nam Hai Dinh Vu (Hai Phong)
Da Nang (Da Nang City)
Quy Nhon (Quy Nhon City)
Can you organize inland transport in Vietnam? Where does customs clearance take place, in the port or at the final destination?
Yes. VN Projects can organize and professionally manage inland transportation in Vietnam. Customs clearance can take place at the port or at the final destination.
Can you also arrange cross-border transport via Vietnam to Laos and Cambodia if needed?
Yes. VN Projects can offer and arrange inland transport (cross-border) via Vietnam to Laos and Cambodia.
Can you tell us a bit about some of the project cargoes that you have handled at VN Projects?
We chartered 2000 CBM of breakbulk cargo (biggest item: 70 metric tons) from Busan to Ho Chi Minh City in July 2017.
We shipped a used crane (Capacity: 600 metric tons) from Batam to Ho Chi Minh City in April 2017.
We handled two used cranes from Phu My to Chittagong in May 2017.
We have transported many oversized shipments by SPMT from the port to the customer's factory and from customer's factory to the POL.
How is best to contact you in case some of our readers would like to know more about you and get a quote?
Readers are welcome to contact me at the following:
John Truong

Mobile: +84 919 39 66 87
john.truong@vnprojects.vn
Skype/ Gmail/ Facebook: johntruongvn
Viet Nam Projects Transport Co., Ltd (VN Projects)
www.vnprojects.vn