Mr. Henry Hu
General Manager
Henry, first of all, tell us about your career in projects and freight forwarding. When did it start, what is your experience and tell us about who you are?
I started working in the logistics industry with Maersk Line in 1994 after graduating from Shanghai Jiaotong University and Hohai University with a Masters Degree in engineering and an EMBA.
I spent 10 years with Maersk Line in operations, sales and marketing, line management and office management in Nanjing, Wuhan, Shanghai and in the south Jiangsu area.
In 2005, I opened my own forwarding company called Shanghai Amdo International Freight Co., Ltd and as a partner in setting up New Chain Logistics Co., Ltd Shanghai Branch.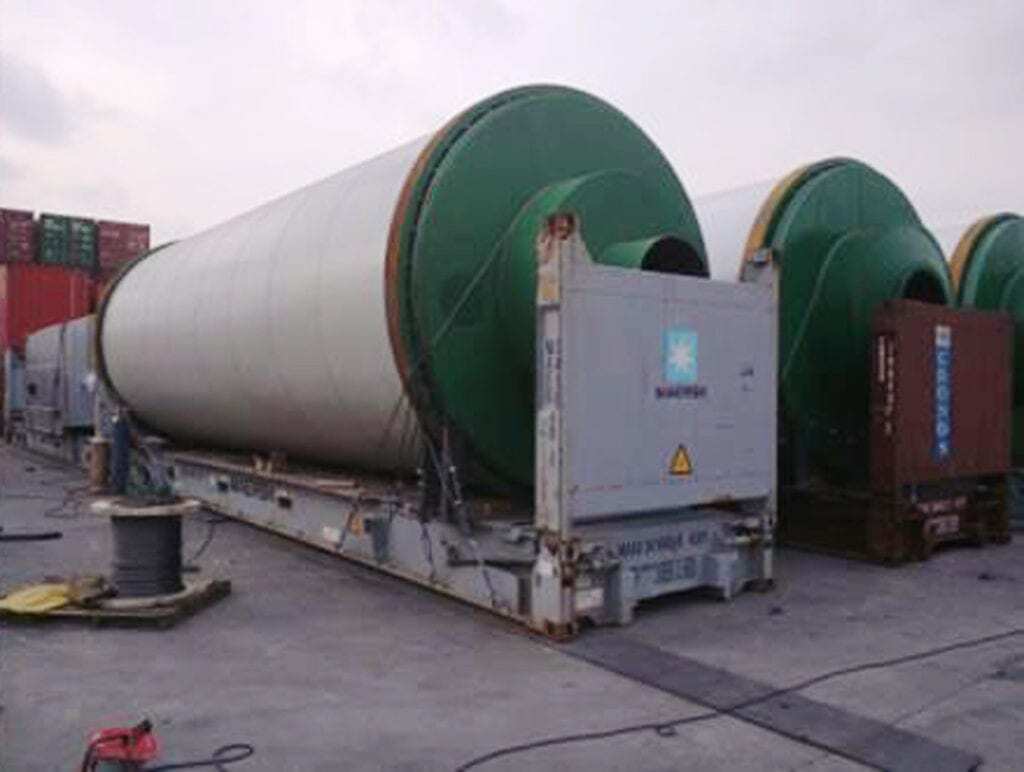 Elaborate on the business of New Chain Logistics. Where is the head office located and who are the owners?
Company Profile: New Chain Logistics ( NCL) was founded in 2004 in Shenzhen, and is now a global top 100 NVOCC shipping to the USA. NCL is a leading international 3PL providers in China, specialized in North America, India & Middle East & Africa (MEA) Trade lanes. We are among the top 5 native Chinese NVOCCs from South China handling exports to North America and imports from The Mediterranean / MEA to China.
NCL is a Chinese Class-A Freight Forwarder (License No.: NV02590), USA FMC NVOCC (License No.: 020169), and certified AMS / ISF / ACI NVOCC by USA Customs Bureau / Canada CBSA / Japan Customs. We are a member of CLC Projects and World Cargo Alliance (WCA). In addition, since 2010 we have been a gold supplier member of alibaba.com (globally the biggest B2B e-commerce platform): http://ncl.en.alibaba.com.
We have more than 100 colleagues working in the organization among 9 own offices in pan-China, with HQ in Shenzhen.
Office locations:
South China: Shenzhen, Hong Kong, Guangzhou, Yunfu & Guilin
East China:    Shanghai, Nanjing & Ningbo
North China:  Dalian
Corporate History and Future:
In 1997 Hong Kong-based New Chain International Holding Ltd, Mother Company of NCL was set up focusing on strategic investment and financial consulting business.
2004, Catering to the fast development of 3PL in China, the top management team decided to invest in the 3PL business and made Shenzhen the HQ because it is the 4th biggest container port globally. Since November 2004,  New Chain Logistics (NCL) expanded logistics business from Hong Kong to Mainland China with Shenzhen as Head office.
In 2005, NCL started to set up branches in Guangzhou, Shanghai, Nanjing, Ningbo, and Dalian etc.
In 2012 NCL grew to become one of the Global Top 100 forwarders from Asia to USA (Transpacific Tradelane).
2013, Logistics services for Cross-border E-com sellers from China to the USA, Canada, Australia, Japan and Brazil, Shipping + Land Transporation, customs clearance, & Amazon FBA.
Jan 2015, O2O Platform launched www.WinToDoor.com the first global O2O system for Sino-US e-commerce sellers.
Jan 2016, became licensed Tax Refund Agency by Alibaba Group (NASDAQ: BABA), named as "One Touch Partner", to provide single-window Tax Refund, L/C, Funds, Global Logistics Services.
For normal cargoes what are your main markets? For project cargoes have you specialized yourselves in a specific market or do you move projects everywhere?
For normal cargo, our main market is transpacific and India.
For projects, we mainly service power stations and cement plants in Africa, the Middle East and South Asia and India.
There are so many freight forwarders in China. There has also been a lot of cases of fraud and tricky freight forwarders working without a license. How to trust the freight forwarder you deal with in China? Do you need a license in China to work as a freight forwarder?
Formal registration is mandatory for a forwarding company in China, and normally we need to check the official information before cooperation by asking for a copy of their license and checking a Government website. For NVOCC (where house bills of lading (HBL) are involved) the company needs to be registered with the Ministry of Commerce (MOC) and obtain a license.
Give us some examples of recent projects you have handled.
Some power station projects in Indonesia and  tunneling machinery for India.
If our readers would like to get in touch with you or know more about New Chain please provide your full contact details.
Henry Hu
New Chain Logistics Co., Ltd Shanghai Branch
www.nclogistcis.biz
henry.hu@nclogistics.biz
Tel: +86 21 63188749
Cell: +86 18616293379
Address: Room 7B, Norinco Building,
No 1288, Zhongshan Road (south), Huangpu District, shanghai, 200011