Mr. Collin Wong
Manager
Tell us a bit about AML Shipping in East Malaysia. What are the main activities of your company, where do you have offices and when did you establish your offices in East Malaysia?
AML Shipping Sdn Bhd was incorporated in March 2016. We operate domestic containerized shipping services between Peninsular Malaysia and Sabah, Sarawak, and Muara, East Malaysia.
By the end of 2016, a subsidiary company called AML Shipping ( Sabah ) Sdn Bhd was formed to serve as dedicated sub-agent for what is currently the world's third-largest main line operator – CMA CGM group in East Malaysia.
We have local offices in Sabah (Kota Kinabalu, Sandakan, Tawau), Labuan, Sarawak (Kuching, Sibu, Bintulu, Miri) and Muara.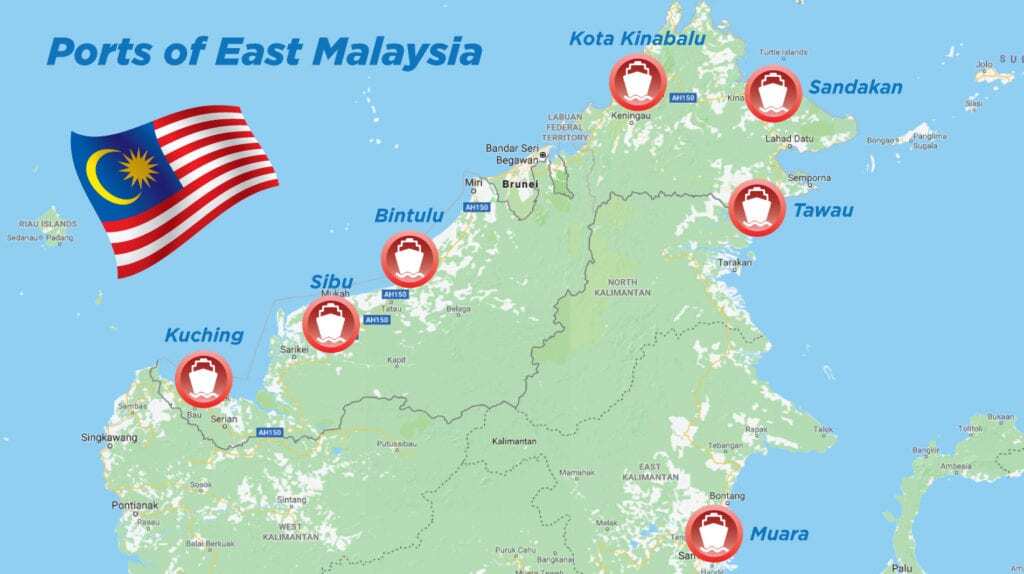 What are the main ports of East Malaysia? Please provide some information about the main export articles out of these ports.
East Malaysia has what are considered as 'outports' to major international carriers, where the import and export traffic to and from East Malaysia is transshipped via 3 major hubs: Port Klang / Singapore / Hong Kong. So, other than direct Hong Kong to/from Kota Kinabalu (Sabah) and Bintulu/Kuching (Sarawak), all the international containerized cargo moving in or out of East Malaysia is handled via Port Klang or Singapore.
The traditional commodities into East Malaysia are consumer goods, foodstuff, fertilizer (Sabah & Sarawak are some of largest states in Malaysia, with oil palm plantations), raw materials, project cargo machinery, etc. Whereas exports out of East Malaysia consist of wood-based products: sawn timber, plywood, ferroalloy, aluminum products, palm oil, frozen seafood, sago starch etc.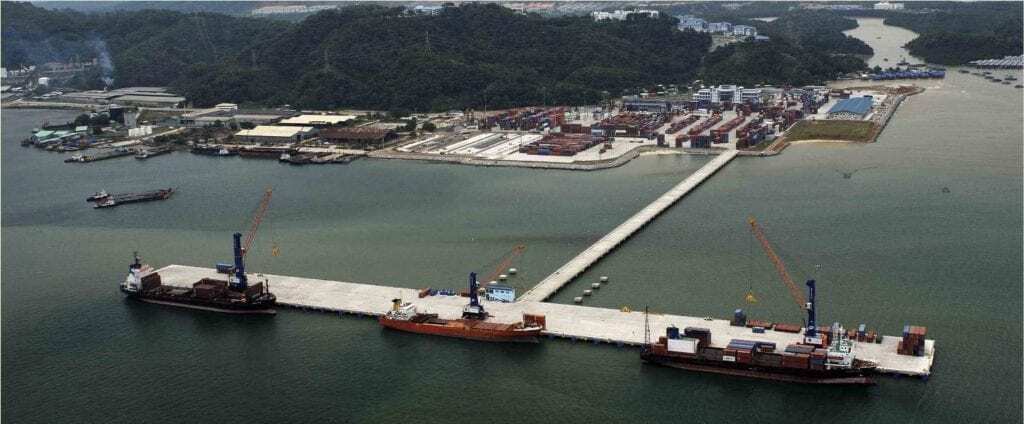 In general, the containerized volume for East Malaysia is in favor of import over export for the major ports namely Kuching, Sibu, Kota Kinabalu, Sandakan, Tawau, Miri, Labuan, except Bintulu.
A few years back, Sarawak state government's initiative to industrialize Bintulu has successfully attracted a large amount of foreign direct investment (FDI), state-backed investments, including Press Metal Berhad, OM Materials, Sakura Ferroalloy, Pertama Ferroalloy, OCIM etc., to set up mega plants in an industrial area powered by hydroelectricity called Samalaju.
It has gradually transformed Bintulu into the most active export port in East Malaysia, with the average export volumes of 7,000 TEUS per month. The major export commodities include ferroalloy, aluminum products, polysilicon etc. Sabah, on the other hand, is relatively quiet with dwindling exports due to the scarcity of wood-based supply.
I understand that you are running a dedicated feeder service. Tell us about the rotation, capacity, and ports of call. Does your feeder service also accept breakbulk or heavy cargoes from time to time?
At present, we have 6 services covering West and East Malaysia:
1. Kuching Express Service (Port Klang – Kuching)
2. East West Link (Pasir Gudang – Port Klang – Kuching – Bintulu)
3. Sibu Express Service (Pasir Gudang – Port Klang – Sibu)
4. North Borneo Service 1 (Pasir Gudang – Port Klang – Singapore – Muara – Kota Kinabalu – Bintulu)
5. North Borneo Service 2 (Port Klang – Penang – Port Klang – Kota Kinabalu – Bintulu)
6. Tawau & Sandakan Service (Pasir Gudang – Port Klang – Bintulu – Tawau – Sandakan – Bintulu)
Our feeders range in size from 330 – 1080 TEUs (nominal capacity) and we do accept XXL shipment from time to time.

Photos of our vessel FC No 5 alongside Kota Kinabalu Sepanggar port.
Are you from East Malaysia yourself Collin? How long have you work in AML Shipping and what made you originally take a career in shipping?
Yes, I am originally from Sibu, Sarawak. I have been in the shipping industry for almost 13 years and joined AML shipping in early 2017.
I reckon the shipping industry is interesting because 90% of the world's trade is transported by sea, thus I see many possibilities and opportunities in shipping.
Kota Kinabalu, Sabah, Borneo is now more and more famous as a tourist spot – tell our readers a bit about where to go/what to see if they plan to visit Borneo.
Undeniably, Kota Kinabalu, Sabah, Borneo is becoming more famous with the estimated influx of tourists reaching 3 million in 2017 due to its strategic location and varied flora and fauna it has to offer.
Some must visit places include Tungku Abdul Rahman National Park (island hopping), Mount Kinabalu Park, Atkinson Clock Tower, Likas Floating Mosque, just to name a few.
If any of our readers would like to know more about Borneo and get in touch for matters related to shipping to/from East Malaysia whom should they contact?
Readers are always welcomed to contact me and we will try to accommodate their request.
Collin Wong
Manager
collin.sbhbki@aml.com.my
AML Shipping (Sabah) Sdn Bhd
As East M'sia sub-agent for CMA CGM group