Captain Arup Gupta
Country Manager
What are the main activities of Sharaf Shipping Agency in Saudi Arabia? Sharaf is a larger group, can you tell us more about the group?
Sharaf Shipping Agency Saudi Arabia, provides a wide range of services in Shipping, Supply Chain and Logistics solutions. Sharaf Shipping Agency has been active in the Kingdom since 2005.
Sharaf Shipping Agency has expertise in handling Dry Bulk Services, Tanker Services, General Cargo, Ro-Ro Services, Liner Services and Offshore Services. Sharaf Shipping Agency provides Freight Forwarding, Tank Containers, Customs Clearance & Forwarding, Project Cargo, and Warehousing.
Sharaf Shipping Agency (SSA) is a member of Sharaf Group (www.sharafgroup.com). Sharaf Group is a highly diversified business with operations in the areas of Shipping, Logistics, Supply Chain, Retail, Travel & Tourism, Information Technology, Financial Services, Hospitality & Real Estate, Education, and Manufacturing.
The Group is headquartered in Dubai and operates in 40 countries across the Middle East, Africa, the Indian subcontinent and Asia. It employs more than 9,500 people drawn from a wide range of nationalities.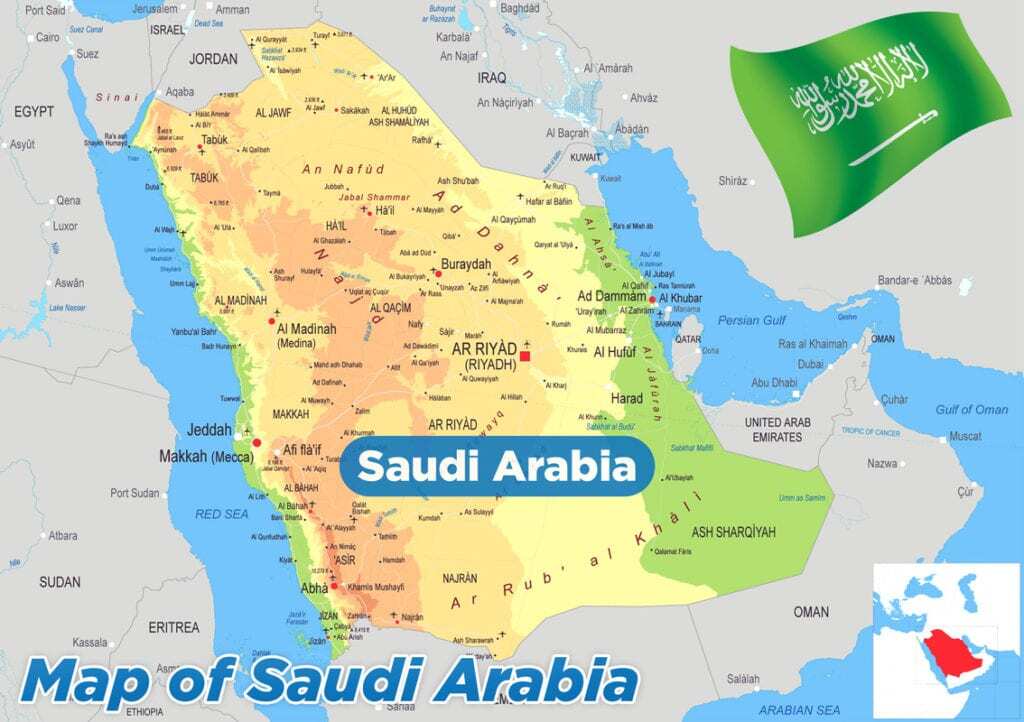 What is the business outlook in Saudi Arabia at the moment?
With the recent development towards both diversification and reforming the Saudi Arabia economy, the transformation of Saudi Arabia is underway with greater things to come. The outlook is very optimistic. With a population of about 36 million, the recently launched 'Vision 2030' and the 'National Transformation Plan' map out the strategy of Saudi Arabia to transform the economy into a strong, diversified and vibrant one, taking away its dependence on oil-based revenues.
Sharaf Shipping Agency with a passion to serve our customers is ready to put in efforts in fulfilling this goal.
We aim to deliver service to the highest standards with attention to detail and true to our motto "Second to none, because seconds matter!"
Saudi Arabia has many ports, what are the main ones? Are there particular ports used for project cargoes? Is it a problem to find floating cranes or heavy crane capacity in some ports or is that generally available?
Saudi Arabia is a large country with sea coasts on both sides (Red Sea Coast and Arabian Gulf Coast). The map below outlines the main seaports of Saudi Arabia.
Sharaf Shipping Agency has its own offices at all the seaports on the map.
Main gateway ports for commercial export/import cargoes are Dammam, Jeddah and King Abdullah Port. Riyadh is a dry port connected with Dammam by railroad. Riyadh is an acceptable bill of lading (BL) point for all carriers.
For a better understanding, the west coast from the north has a total of 6 ports: Diba, Yanbu, Rabigh, King Abdullah Port (KAP), Jeddah, Jizan.
The east coast has 5 ports: Ras Al Khafji, Ras Al Khair Jubail Dammam, and Ras Tanura.
The central region of Riyadh is connected by rail via Dammam.
The main commercial ports are Jeddah, King Abdullah Port (KAP), Riyadh, and Dammam while the main industrial ports are Yanbu, Rabigh, and Jubail.
Industrial zones are centered on the ports of Yanbu Industrial Port, Jubail Industrial Port, Rabigh, Jizan (including a new port at Baish, located 70kms north of Jizan). Other ports of Yanbu Commercial Port and Jubail Commercial Port serve petrochemical exports and the movement of raw materials.
Industrial Ports are now equipped with Gottwald cranes for heavy lifts. Further, numerous operators have the equipment to facilitate movement of heavy project cargoes and lifts. Solutions are available for specific inquiries.
Can you provide us with a few examples of project cargoes that you have handled?
We handled transformers for sites at Aindar and Foudah in a turnkey project that included receiving the transformers under hook and delivering up to the installation at site.
We handled the discharging of STS cranes for the new berth at RSGT Container Terminal.
Where can Sharaf Shipping provide inland transportation services to? Does customs clearance normally take place in port?
Inward customs clearance takes place at the port of entry/discharge, be it seaport, airport or land border. Sharaf Shipping can provide inland transportation services to door within Saudi Arabia as required by the customer. We can also provide road transport within GCC countries.
Recently, Saudi Arabia and Iraq agreed to open up land borders. With Iraq moving towards peace and focusing on rebuilding and with Sharaf Shipping Agency having its own office in Iraq, we are in good position to cater to customer requirements both by road and sea to Iraq.
During the religious month of Ramadan and other religious holidays, is the work in ports still ongoing as usual?
In the holy month of Ramadan fasting during daytime is the norm. Office hours are reduced by 2 hours. However, as we are a service industry, the team is geared to fulfill its tasks, after breaking fast in the evening, to put in extra hours in order to ensure that customers get good service.
During Ramadan, the port operations are 24×7 at all Saudi Ports and Terminals irrespective of Ramadan and other religious holidays. However, during Ramadan due to fasting, the outturn during the day is slow but the operations are continuous.
Any rule of thumb or good advice that you could give our readers if/when they have cargoes to ship to/from Saudi Arabia?
Pay attention to documentation. Correct documentation is the key to the smooth movement of goods through Saudi ports. There should be no discrepancy between documents. It is good to vet all required documents at the draft stage prior to finalization in order to avoid delayed clearances at customs at the port of entry.
Saudi Arabia has some strict rules which must be followed without deviation. In case of doubt, it is good to clarify with Sharaf Shipping Agency with the HS Code of the goods in question and we will be pleased to assist.
In general, there are some products which require SASO (Saudi Arabia Standards Organization) certification (mainly all items with electronics/ready garments, etc.); all kind of food items, medicines, personal products, etc. require SFDA (Saudi Food and Drug Administration) approval and license. If the planning is done well with the correct documentation, then clearance is not an issue.
We always request our partners to send a set of draft documents for checking to ensure that all works out well when the shipment moves.
---
Interviewee:
Capt. Arup Gupta
Country Manager
arup.gupta@ssajeddah.com
Sharaf Shipping Agency Saudi Arabia
www.sharafshippingksa.com