Mr. Bas de Vaal
Managing director
Tell me about how you actually ended up in Ghana? You seem to have chosen shipping and freight forwarding at a young age, why was that? Who owns Portside and where is it headquartered? What activities is Portside involved in?
My shipping career started in Lagos, Nigeria where I grew up, from only a 2 months old baby until 8 years old, my father often took me to the vessels in Apapa port. Then I decided that I also wanted to be part of the shipping community. After living in South America and Switzerland I started studying logistics in Rotterdam and then moved to Antwerp for my Master's Degree where I joined Seatrade Reefer chartering operating a fleet of fruit carriers.
After 5 years there at the age of 29, my family helped me start Portside together with close friends. We chose to make Ghana our base as it is more business-friendly than Nigeria. Ghana is also known as West Africa for beginners!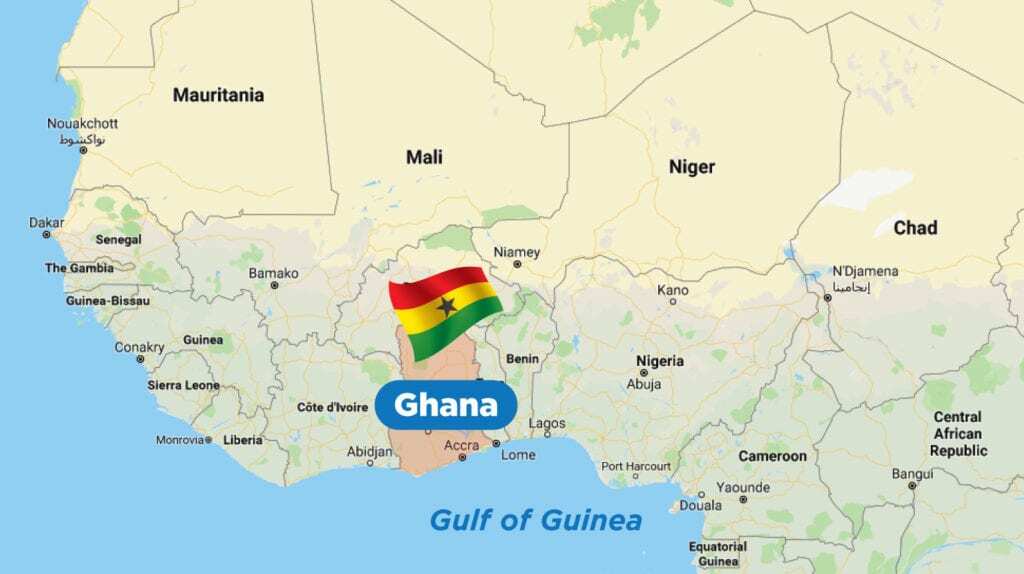 Ports Marine Ltd is part of the Portside Group of Companies, with headquarters in Leiden the Netherlands, our companies here in Ghana are:
Ports Marine: the ship agent/freight forwarder
Multipurpose Terminals Ghana Ltd.: operating a container depot and warehouse in the port of Tema
We also operate a fleet of trucks mainly to move containers
Tell us about Ghana, I know from many forwarders that it has been difficult to find a reliable freight forwarder there. What makes you different and what are the obstacles generally for working in Ghana?
The freight forwarding market is very competitive in Ghana, however as every other country there are some operating here to only achieve personal gain, and there is still the perception that Ghana is not a safe place. However, my experience is that you can walk freely over the streets of Accra. Last but not least everyone smiles here, even though there is still a lot of poverty. So it is safe to send your cargoes to Ghana, the country is ranked among the top growers of Africa for 2018 with a predicted growth of 9%.
Obviously, there are challenges in the port, the average time to clear customs is 5 working days, and the process is not all automated as we know it in Ghana. The government is working on a project to enable paperless clearing. The port of Tema and Takoradi are operated by GPHA, a state-owned company. The container terminal is operated by a consortium of Bollore, APMT, and GPHA.
They are currently building a new port which should be operational in 2020.
Roads around Tema and Accra are okay, however, it is very busy on the road so trucks can get stuck into traffic jams easily. The more you go inland the road network is not as good. However, the main road to Burkina Faso is excellent and can be used for transit cargo.
Our main challenges remain the authorities, there is a lot of red tape and documents can delay shipments. We always have to be on top of this to avoid delays. Also, we have to double check quality of trucks, as some are not in a good state or are not insured, so due diligence is of key importance.
Last but also the most important thing is to keep our customers updated of movements of cargo in the port. This usually takes away the scare of Ghana when you know what is going on.
Do you act as shipping agent, freight forwarder, and inland transporter in Ghana or do you specialize in one segment only?
We are line agents for the ro/ro carrier called NMT shipping, they operate a line from Antwerp to Tema, and we, therefore, handle lots of cars, trucks and heavy machinery for the mining sector. Also, we are agents for Breadbox Shipping lines in Tema, they operate liner services on the West African coast. Breadbox also operates a joint service with Intermarine and we handle these vessels from time to time. Especially on the Intermarine vessels, we have seen some very heavy cargoes. The port does not have any heavy lift cranes, so we recommend that vessels calling Ghana are geared.
We have also chartered vessels, to move explosives from Ghana to Liberia for a goldmine. That was a very hectic project, as we were always on the clock to get the products on time to avoid a shutdown of the mine.
It was actually you that inspired me when you were still with Martin Bencher to become more active in the freight forwarding market. So thanks for that.
We have also recently built a washing station for ISO tanks, together with Van den Bosch (the first in West Africa). We have therefore shipped out commodities like shea butter, cocoa butter, and palm oil. Which brings me to the export market in Ghana. Ghana exports Cocoa, minerals (Bauxite, Manganese ore), Gold and oil. Also commodities like sheanuts, cashews, sesame, palm oil and fruit.
The oil market is regulated by a government organization, our main focus in the mining industry and the commodity market. We have also moved machines for the power industry, there has been a shortage of power in Ghana and the government is working hard to solve this by building gas power plants.
Tell us about the main ports of Ghana and the main import/export commodities of the country. What shipping lines would you say are more active and competent in the Ghana trade if we look at aa/breakbulk cargo and bb/ containerized cargo?
Breadbox, Licvem, and UAL are strong in Ghana, and the main carriers call Tema port. Takoradi is the port for the oil sector and mining projects, and also where they export the minerals.
Is customs clearance normally done in the port or can it be done at final destination as well?
Customs clearance is always done at the port unless it is going with a bond to a bonded area.
Do you belong to any freight forwarding networks currently?
I am a member of CLC Projects, no other network.
---
Interviewee:
Bas de Vaal
Managing Director
bas@portside.ch
Portside Ghana
http://portside.ch/