Mr. Dwayne Caruana
Senior Logistics Manager
Dwayne, tell us first of all about your background. Where did you work before, when did you start your career in shipping and freight forwarding, and what made you get into this career in the first place?
My career started 22 years ago as a junior runner with a customs brokerage agency. I loved the industry dynamics and knew that this was going to be my line of work. After a couple of years working with the company, I engaged with Carmelo Caruana Co Ltd as third-party agents to CMA-CGM and other major shipping lines. I had a short spell with a marine intelligence anti-piracy firm before joining a major Spanish ferry company representing a ship chartering subsidiary in Malta. Today I find myself back at Carmelo Caruana Co Ltd, Malta, managing the freight forwarding division.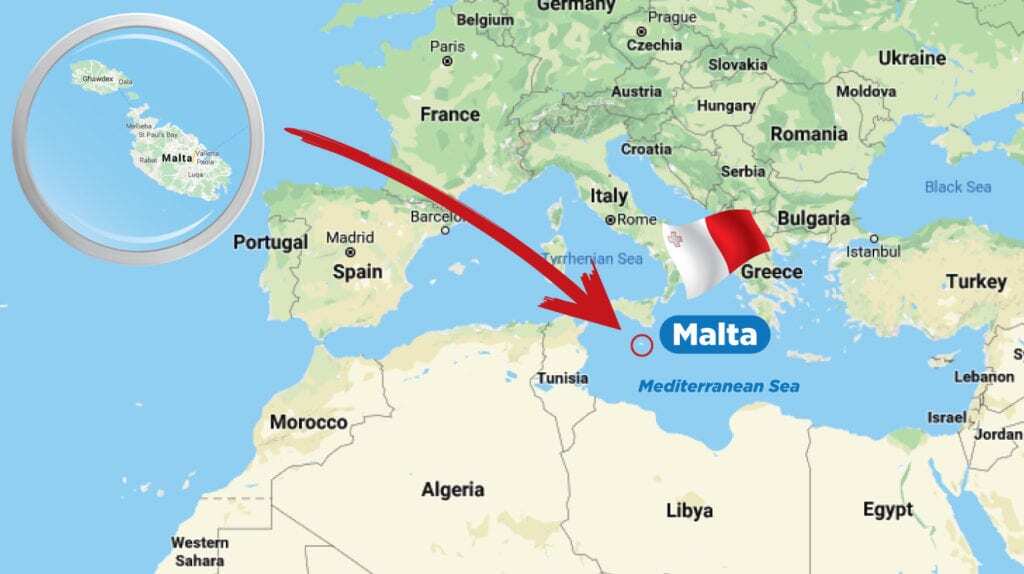 Tell us about the work you do in the logistics section of Carmelo Caruana. We understand you are part of a fairly large group active in many countries.
We consider ourselves a one-stop shop. We can cover all logistical needs our clients might have, be it Seafreight (fcl/lcl/ftl/ltl/OOG cargo) with weekly dedicated services, airfreight and customs clearance, storage and warehousing fulfillment services, ship agency, port operations, ship to ship fendering operations and commodity transfer, passenger services, Mediterranean logistics hub and projects.
We engage in air charter and project cargo at the clients request since we have teams with extensive experience in these areas.
As Carmelo Caruana is a company within a wider group called Hili Logistics, we have access to other partners around Europe. Our sister companies are Allcom, a freight forwarder in Poland and CMA CGM Malta Agency Ltd, a joint venture with CMA CGM. Hili Logistics, in turn, is part of Hili Ventures, a group in nine countries engaged in partnerships with McDonald's and Apple, engineering, property, and technology.
Give us a few examples of cargoes that you have handled either with your base being in Malta or via Malta to other destinations.
We have handled a pipe laying logistical project between Libya and Italy, perishables such as fruit and vegetables, valuable cargo, hazardous cargo like chemicals and so many others.
Our teams have been entrusted with the transportation of turbines, large storage tanks, yachts, industrial steel wire reels, industrial reactors, the Valletta breakwater bridge, the new LNG power station at Marsaxlokk Port and international yachting events organized locally, among others.
Tell us about the ports of Malta. I understand that you have both a container terminal but also a RORO terminal. How does Valletta Port differ from Marsaxlokk Port?
The Marsaxlokk Port is dedicated to container activity. It is a state of the art terminal which handles in excess of 2.75 million TEU's annually with a quay length of 2.65 km, dredged water depth of 17 meters and 615,000 square meters for container storage. The terminal has 20 quayside cranes together with all supporting yard equipment.
Marsaxlokk port is also diversifying by handling RORO, break bulk and heavy lifts, although the main priorities remain container handling operations. Marsaxlokk port also harbours other operations in other berths and terminals, mainly wet cargoes and oil & gas.
Valletta Port is a natural port with three main terminals, servicing passengers, RORO cargo, conventional break-bulk operations and a hub for the oil & gas industry.
The restructuring of the Deep Water Quay should also enable heavier tonnages once the project is completed in the coming months.
Can Malta be used as a hub? In other words, can you store goods there in case projects are destined for North Africa but delivery is delayed due to political situation (for example)?
Historically, Malta's geographical position has always been key to regional and intercontinental trade. Today the warehousing facilities in a free trade zone offers unparalleled access to North Africa and on to the rest of the world. This is one of our main business differentiators and advantages in Malta.
How do people reach Carmelo Caruana?
Please visit our website www.carmelocaruana.com or e-mail info@carmelocaruana.com and a member of our senior team will reach out to you.
---
Interviewee:
Dwayne Caruana
Senior Logistics Manager
dwayne.caruana@carmelocaruana.com
Carmelo Caruana
http://www.carmelocaruana.com