Mr. Valeriy Cholak
Managing Director
Who are the owners of Deltanord today?
The owner of SC Deltanord SRL is Mr. Aleksey Zudikhin.
Aleksey is practicing maritime law and is a top advisor for one of the leading stevedoring companies in Ukraine.
He was watching ships passing by Vienna on the Danube – this is where the idea for him to start his own company came from.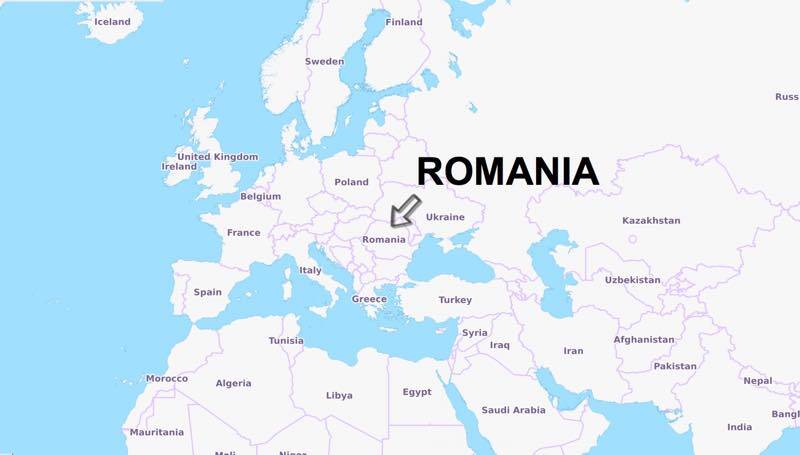 When did you establish your company and what is your main line of business?
SC Deltanord was established in May 2017, so we will be celebrating our first birthday soon.
I cannot say that we have a "line", but we do have a goal and that is to become one of the leading providers of heavy & oversized transports between European countries and FSU. It is obvious that being a native Russian speaking team, we are aiming to be there for those who trade between CIS and Europe.
Of course, we are open to those who are not regularly shipping something to/from our coverage area, however, we are mostly focused on those who have already produced and sold many projects to/from Russia, CIS, European countries and doing this regularly. This is simply because we are confident, we have something different in our hands…and that is tools. Today it is number one to have enough tools for faster and cheaper solutions. At the same time quality must not suffer, to the contrary, it must be better. That's exactly what Deltanord does.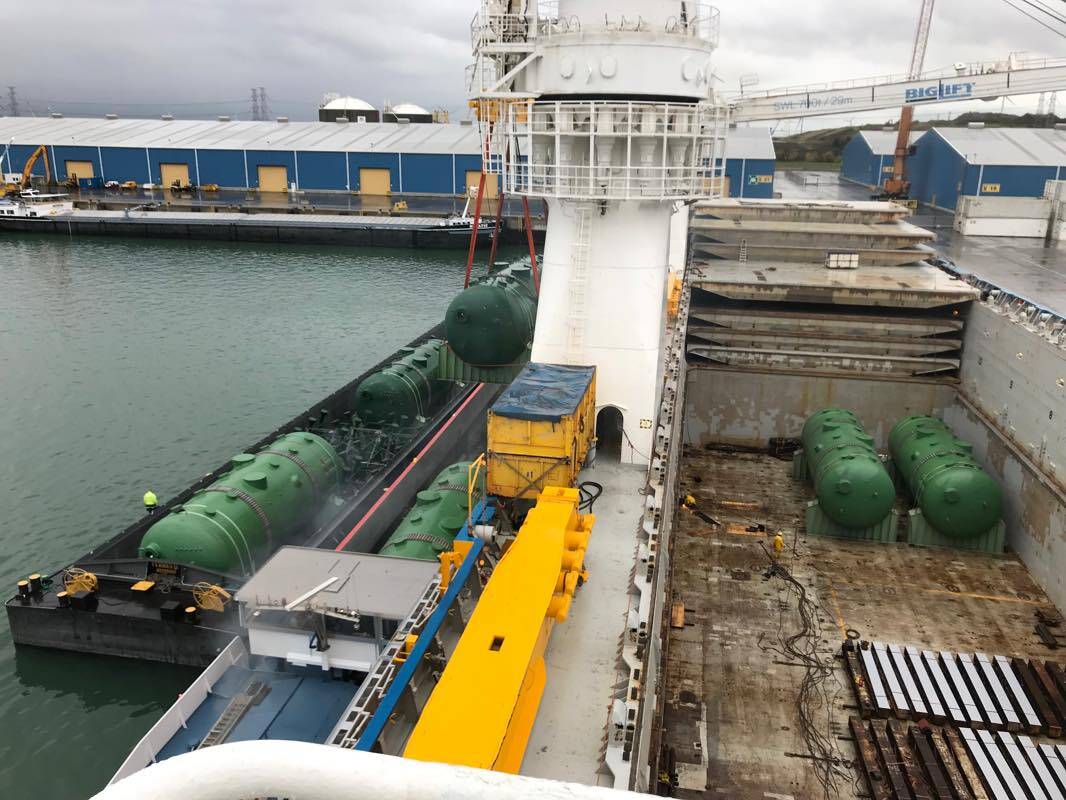 Our team is made up of people who have been involved in the shipping business for quite a while…so we understand what and where/how to implement our knowledge and personal contacts.
So our main goal is to become a well known OOG forwarder and carrier in Europe, Russia, and CIS countries.
Romania is located by the Black Sea and you have a part of the Great Danube River going through Romania – do you have experience in organizing transports using the Danube (Donau) River? What are some examples of project cargoes that you have handled using the Danube?
Yes, correct, Romania is located on the Black Sea but only a part of Romania. The longest part of Romania stretches along "Blau Donau" banks. A combination of one of the biggest ports on the Black Sea (Constanta) and the longest "stretch" of the Danube River is a fantastic combination.
To understand the whole potential of Danube River and shipping on its water, you must do a long trip from Germany where the Danube starts its nearly 2500 km way down to the Danube Delta to see some of the major perspectives.
An example of using the power of the Danube River? Well, I would, in this case, use the opportunity to share how we did the biggest project so far which is a shipment of equipment for Belene Nuclear Power Plant (Bulgaria) located on km 567 / right bank of the Danube River.
It all started in Belgium, where our reliable partner organized a complete transshipment and handling of this special project cargo from a heavy lift vessel onto a river convoy, "Koppelverband" as they say in the Netherlands and Belgium.
We "relocated" seven heavy reactors of over 330 tons each via the Danube River for a total combined shipment weight of 2400 tons.
This project was so interesting and exciting that no one I guess even thought of the risk of low water or ice (the cargo was shipped in December 2017) and we completed the delivery just a few days before Christmas!
I would like to take this opportunity to thank our partner and friends personally at Heavy NV in Antwerp. Especially Mr.Joris Leonaers – director of the company. No other company could have done what Heavy NV did on the NPP Belene project!
Another example is the delivery of a Bosch industrial boiler. From Roth on river Rhine to Antwerp in just around 6 days. Then by direct transshipment and sea "leg" to port Klaipeda where the boiler was loaded onto a low bed trailer and crossed Lithuania and Belarus on its way to Ukraine.
I can also mention brewing tanks from Bulgaria to Germany, power plant equipment from Constanta to Linz, equipment from Romania to Estonia, pressure vessels for the chemical industry from Antwerp to Hungary, and various tractors and harvesters from Germany to Bulgaria and Romania.
Often times the Danube, Main, Rhine, and other European inland waterways are the starting points of a long journey to any country in the World and vice-versa. Just think how many manufacturers are located along the Danube and other rivers/canals.
To understand the facts and figures you should have a look at the official statistics, but still better to take a trip all the way from the North Sea and the Baltic to the Black Sea side.
Are you a member of any logistics or freight forwarding networks currently?
We are members of the Association of Romanian Freight Forwarders (USER) and just became a member of the International Freight Forwarders Association (FIATA)
Our company is preparing for ISO (LRQA) certification and shortly will become a member of a specific network for breakbulk and project cargo.
Do Navrom and Tarom still exist?
Yes, of course, Navrom exists and is operating. They do a lot for the Romanian economy and play one of the major roles as a state shipping company. They have a huge number of river barges of all kinds and tonnages. They transport a lot of seasonal cargoes like wheat, corn, soy, sunflower seeds, rapeseed, and others.
Tarom is the biggest national and international carrier which is also a member of IATA. They are developing as far as I can see when I am traveling through Henry Coanda Airport. I cannot say a lot about air transport – I do not like to fly.
Is corruption a problem for you in Romania today also in logistics? How about the legal framework in Romania and dealing with authorities, has that become easier and more transparent?
Well, that question is a bit unexpected, I thought we will talk about cargoes and ships. For us, there hasn't been a single problem so far with the authorities. Just like in every normal country…they tell you what to do and you make a decision to respect it or not.
We planned or maybe better to say "planted" Deltanord to grow and to develop. In 5 – 10 – 50 years I believe there will still be shipping business growing in such a huge and great country like Romania. Therefore we are following the rules and regulations. Plus we are trying to be useful in this country with what we can do to better the shipping sector. So I can say – we have no difficulties or problems in Romanian, only lack of Romanian language skills, but this will take time!
Regarding corruption, I can say that I haven't been in a situation where I even thought of it or saw a sign of this problem. Maybe with time, I will be able to tell you more, but for the moment all people or companies in Romania we work with do what they should and constantly grow towards world standards.
So we are probably lucky and also do what we should. By the end of the day – corruption starts where someone is trying to give something to get something…So far we are winning favor by the good work we do!
What makes your company the right one for an overseas potential client to contact in your own words?
I believe this question would be better addressed to our clients and partners, but I will use an analogy to show that we are the right choice to meet a client's criteria. It's like your favorite bookstore – every time you go there it is still the same bookstore but every time you find something new and exciting exactly for you…there on the shelves.
Deltanord is open for everyone…and is willing to show what stories, quality, and reliability we can offer.
Our team is made up of people with both good and bad experience…We have tried to combine only the best moments under our roofs but keep the bad experience as a reminder. I guess this is how people learn and grow and then they become a company…good and reliable. Deltanord is "a place where good logistics made" isn't it what most clients are looking for?
We all need high-quality services and products, this we provide, but we don't need to prove it because we just love what we do, especially when it comes to a point where extra effort must be made!
How can you be reached?
Our contact details are on our website: www.deltanordship.com or for personal questions/comments or inquiries you can contact me.
Mr. Valeriy Cholak

Managing Director
T/F: +40314334462
M: +40773733944
E: vcholak@deltanordship.com
Office: Blvd. Alexandru Ioan Cuza 95 | 011054 Bucharest, Romania