Mr. Arthur Nitsevych
Partner
When was Interlegal established in Odessa and what is the main line of legal services that you provide to your clients?
Interlegal was established in 1995. Now, 23 years later we render specialized services in all Black Sea countries. Interlegal is the only law firm in Odessa which opened its offices in Turkey, Georgia, Bulgaria, Moldova, and Romania.
Moreover, we have 29 associated offices to provide effective services for our clients in 29 countries: United Kingdom, Germany, Latvia, Lithuania, Poland, Estonia, Cyprus, the Netherlands, Italy, France, Spain, the United States, Tunisia, Algeria, Egypt and many others.
Our specialization for many years ahs been transport, shipping, and international trade. We are considered a one-stop-shop for business in the countries of the Black/ Azov Seas (Ukraine, Russia, Georgia, Turkey, Moldova, Romania, and Bulgaria) and the Caspian Sea (Azerbaijan, Turkmenistan, and Kazakhstan).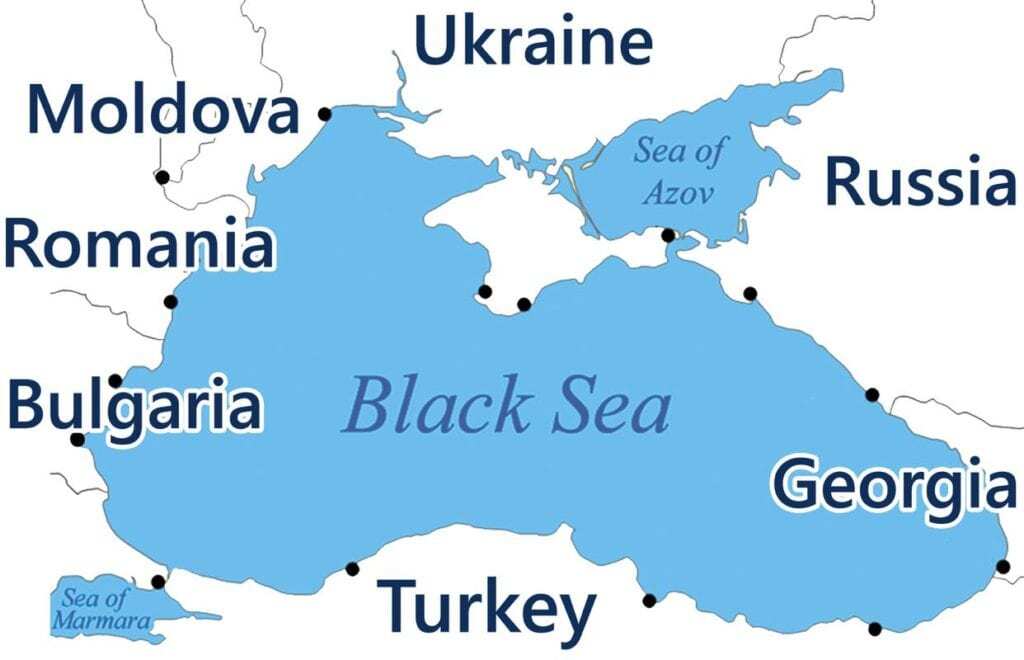 The area of the Black Sea including Ukraine, and other surrounding countries are known for quite a bit of corruption and grey areas with respect to the law – tell us and provide us with a few examples of how you have helped clients in the past.
First of all, it is important to mention that lawyers of our law firm graduated from renowned European and Ukrainian Universities (including ones in London, Leeds and Malmo) and passed professional courses with BIMCO, ICS, Lloyds Academy, etc. Nowadays we have 50+ legal experts and can operate both local (for example, Ukrainian) and English law.
Second, we successfully combine the specific nature of the local market and international standards.
Typically, our maritime and shipping practice is around:
investigation of damage to transported goods and ensuing liability attached to the maritime carrier
damages to the ship caused by the nature of the carried goods
issues of lay days and demurrage including damages resulting from late entry to port or late access to the operative quay
damages suffered by the carrier as a result of force majeure
issues relating to non-performance of charter parties (for example, non-payment of freight, late, re-delivery of the vessel or early termination of the contract)
sale, construction and ship repairs
matters relating to salvage at sea
maritime insurance
For example, our main focus nowadays for our clients from the shipping industry is ship arrest/ship release.
On October 03, 2017, the Supreme Council of Ukraine accepted the law «On Amendments to the Commercial Procedural Code of Ukraine, the Civil Procedural Code of Ukraine, the Code of Administrative Procedure of Ukraine and other legislative acts». From January 01, 2018 we have already had a few ship arrest and ship release procedures for our clients. These cases were about the bunker and agency debt recovery. During the last year, we acted both on the shipowners' and bunker companies' side.
Despite the corruption in Ukraine and some other Black Sea regions, we work exclusively in the legal field. And our success is the result of rich experience and deep understanding of both local and international legal procedures.
Besides, we have summarized all useful information regarding the ship arrest procedures in the Black Sea region.  You can find a short FAQ about the ship arrest/release in Ukraine here.
Another example is described in our article when a shipowner avoided ship arrest after the vessel detention by law enforcement bodies. Interlegal lawyers facilitated the vessel release via the overall assessment of the client's legal position, legal support under investigative actions, including questioning 22 crew members, and prompt appeal against the SSU investigator's decision. As a result, the vessel left seaport water area as quickly as possible, so the shipowner could avoid ship arrest at the Ukrainian port and mitigate losses.
If a freight forwarder or a shipowner has an outstanding freight amount with a customer in the Black Sea Area can you help push forward the collection?
Of course, it is important to look through the legal and transport documents, but it is our usual practice to act on behalf of a freight forwarder or a shipowner. So, surely, we would be pleased to help. Sometimes, it is enough just to send a demand letter on our letterhead.
How does the legal system work these days in Ukraine, is there a well functioning system or is it based a lot on "relationships" and "contacts" still?  In other words, the law is, of course, the law, but in practice how does it work?
The serious drawback of the legislation in the maritime sphere of Ukraine is the lack of the unified approach in questions related to maritime activity. The legislation of Ukraine consists of the Merchant Shipping Code, laws and bylaws that regulate some specific maritime relations. The legal framework in this respect is imperfect. There is a strong necessity to systemize legal norms governing maritime activity; if Ukraine is positioning itself as maritime state then it should follow global trends.
We can confidently say that Ukraine is moving forward with the civilized legal system, but it still has a number of local specific bylaws, which a foreigner can hardly understand.
What kind of licenses do you need in order to operate as a law firm in Ukraine?
In Ukraine, for a law firm itself a special license is not required to practice law but personally, lawyers have to pass an exam and get included in the Ukrainian Advocates register. This allows representing clients in courts, for example. So, similar procedures exist in all Black Sea countries.
From 1 January 2019, foreign lawyers and non-advocates are no longer able to represent clients in all courts in Ukraine (including courts of first instance) unless they are included in the Ukrainian Advocates register.
A foreign advocate wishing to be admitted to advocate practice in Ukraine will need to file an application together with the required list of documents, pay the necessary fees and be included in the Ukrainian advocates register by the Regional Bar Council.
A foreigner, who is not an advocate abroad, must pass the qualification exam in order to become an advocate in Ukraine.
How long have you practiced law yourself?  Who owns the company Interlegal?
Interlegal firm has 5 partners in Ukraine. In other countries, we have at least 1 local partner. Personally, I have been practicing since 1992.
Depending on the case at hand what would be the approximate cost per hour of hiring Interlegal? Or is the cost based on no cure no pay – tell us how fees are applied or if it is case by case?
It depends on the particulars of the case, of course, but we are very flexible. You know, that pure hour rates are not modern anymore. Everyone would like to know the budget. This is very important for planning under the present market conditions. We prefer fixing lumpsum amounts or success fees whenever possible.
We issue invoices to our clients only for the time effectively spent. We always correlate our fees with the client's benefit and we understand that profit is nothing – cash is king!
What makes Interlegal the best in the field in your view?
Interlegal is the #1 law firm in maritime law, according to the rating research of national legal newspapers "Yuridichna Gazeta" and "Legal Practice", both of which are independent ratings.
The law and practice of shipping and trade have always been closely entwined. There can be no other branch of business where the practical people know so much of the law; and where professionals know and need to know so much of the practice.
It is our detailed knowledge of local markets across the region of the Black Sea, extensive experience of lawyers and admiralty managers together with a strong sense of a commercial "can do" approach that help us contribute effectively to our clients' business.
---
Interviewee:
Mr. Arthur Nitsevych
Partner
nitsevych@interlegal.com.ua
Interlegal
http://interlegal.com.ua/