Interview with
Capt. Jiten Bhosale
Country Manager
Bahri is a reputable Ro/Ro carrier with roots in the Middle East & Saudi Arabia. Can you introduce our readers to the services that Bahri offers in the market to/from India?
Bahri Logistics operates six new state-of-the-art multipurpose vessels with 26,000 DWT each on a regular liner schedule; four vessels connect the United States to Saudi Arabia and major ports in the Gulf, Indian Subcontinent and the Mediterranean, and two vessels connect Europe to Saudi Arabia and key ports in the Gulf and the Mediterranean. From India, Bahri has a direct Service to the USA via the Red Sea and the Mediterranean. For European ports, Bahri transships cargo via Jeddah onto their European Service for North continent Europe ports.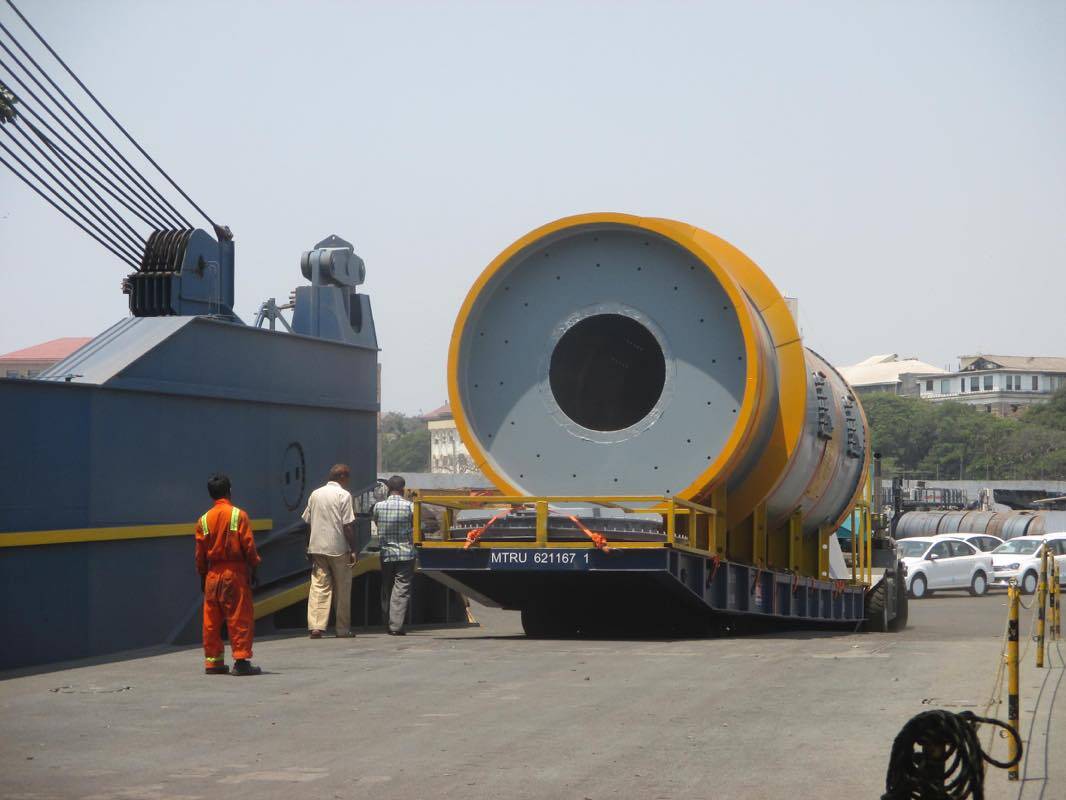 If a customer in India (for example) has a delivery to the Mediterranean or the USA can this be booked via the services of Bahri?
Bahri has four vessels in the USA – Med – AG- India Loop. Every twenty-five days Bahri Logistics has a vessel calling Mumbai, destined for the USA's East Coast via the Red Sea (Jeddah) and Med Ports (Livorno/Genoa). The Red Sea ports are transhipped via Jeddah whereas the Mediterranean Ports are catered via Livorno/Genoa with our partner carriers.
What are the ports of call in India for Bahri?
Bahri calls Mumbai port. Bahri's vessels also call Mundra, Gujarat on an inducement basis.
What type of vessels do you use in your India services, are they also Ro/Ro, if so what about their ramp capacity and opening height/width?
Bahri Logistics' multipurpose vessels with an average age of fewer than 4 years are all uniquely designed to carry multiple types of cargo in a single voyage, including project, Ro/Ro, breakbulk (heavy-lift) and container cargoes. Our RoCon vessels are specially designed to carry heavyweight and over-dimensional loads, as well as project cargoes.
Ramp Capacity: 250 metric tons. Ramp height clearance: 6.8 meters. Additionally, Bahri's vessels are equipped with two cranes of 120 metric tons, which can handle cargo up to 220 metric tons in tandem operations underdeck.
Who to contact for a quote?
For quotation purposes contact: rajesh@bahri.sa / vivek@bahri.sa / Bhavin@bahri.sa
How many years have you worked for Bahri? How did you get into shipping yourself? I noticed that you are a sea captain, tell us about your background.
I joined Bahri Logistics on 1st June 2016 at their Mumbai office. I began sailing in 1992 as a cadet with Barber International (Wilhelmsen Ship management). I was a seaman for eighteen years, four years as Master on Ro/Ro vessels with Wilhelmsen Ship Management.
Most of my seagoing experience was on car carriers and Ro/Ro vessels. Thereafter I joined Wilhelmsen Ship management's Manning office in Mumbai. In December 2010, I joined a Norwegian car carrier company as Port Captain. In the year 2013, I was posted in Dubai as Regional Head of operations for the Middle East and the Indian subcontinent, Singapore, and Africa. I worked there until May 2016, thereafter I returned to India as country manager of Bahri India.
---
Interviewee:

Capt. Jiten Bhosale
Country Manager
jiten@bahri.sa
Bahri Logistics
www.bahri.sa