Mr. Renatto Castro
Project Manager
Tell us when Andina Freight was established in Peru and who are the current owners of the company?
Andina Freight is a family owned company created in 2002.
The owners are:
Mrs. Emy Castro Macedo
Mr. Renatto Castro Macedo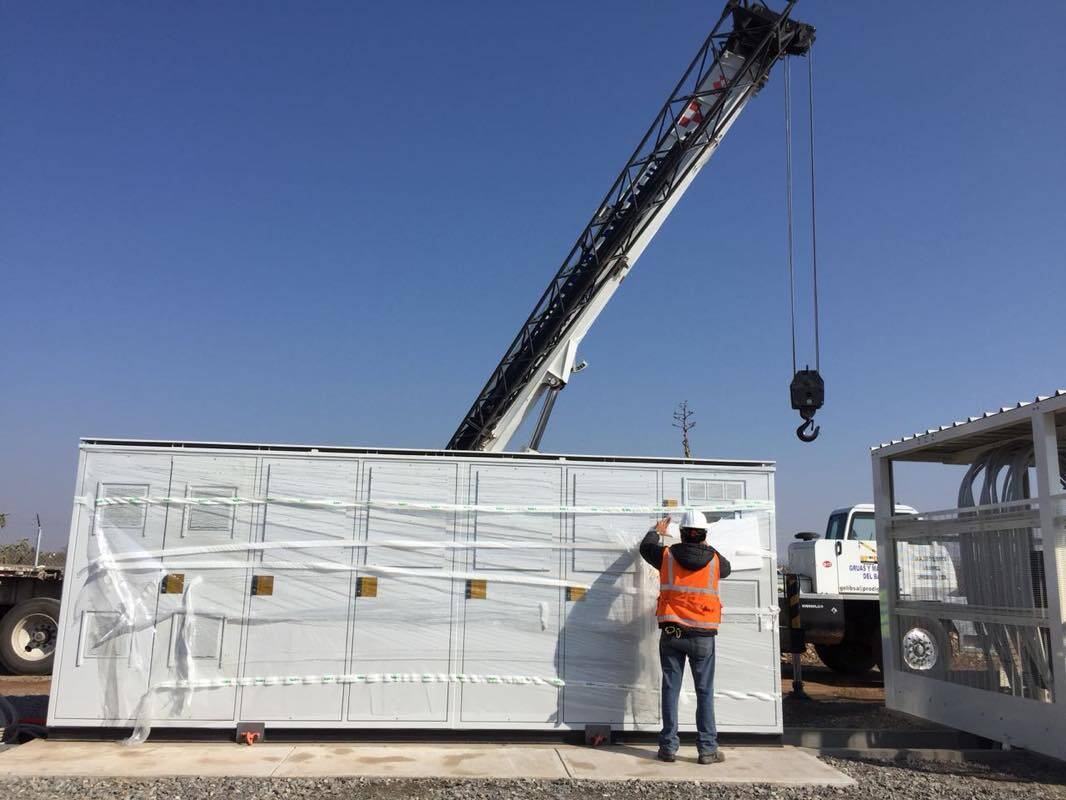 Do you need a license to operate a freight forwarding company in Peru? What are the advantages for customers in using Andina Freight?
Yes, we need a license to operate as a freight forwarder in Peru, as well as permission from Peru's Transport Ministry.
The main advantages of our company are:
– Expertise in general cargo (almost 20 years of experience)
– Full Logistics Supply Chain service from Door to Door, including bonded warehouse and inland transport units
– One integrated system
– Solid financial structure
– High-quality standards to meet customer requirements
– We are knowledgeable in air, sea and land transport and only use qualifying partners overseas
Can you provide us with some examples of projects that you have handled recently?
Projects handled in 2017:
– Rubi Photovoltaic Project (Peru)
– Don Jose Photovoltaic project (Mexico)
– Toquepala Mine Implementation (Peru)
Projects awarded, to be handled in 2018:
– Totana – Spain
– El Paso – Colombia
– Second Stage of Don Jose – Mexico
Peru is a big country with several ports. Can you give us an introduction to the ports of Peru, which are the main ports used for project cargo & containers? Can you organise inland transport in Peru as well?
Peru has 4 main ports with enough capacity for containers and special cargo; the most important one is Callao.
Callao has five docks (1, 2, 3, 4 and north), which are direct berthing, type jetty;
The first four berths have exactly the same characteristics: 182.80 meters on the side; two docks are 30 meters wide and the other two have a width of 86 meters.
There are two berths per pier, between 31 and 34 feet deep each and a length of 182.8 meters.
In addition, the north dock has four moorings, with a depth between 34 and 36 feet, each mooring has a length between 20 and 30 meters, the docks are specialized for containers, bulk and multipurpose.
For project cargo you can use Callao (located in Lima), Paita (in the north) and Pisco (in the south), all are capable of receiving any kind of cargo, such as over height, overweight, etc.
Is customs clearance in Peru difficult?
Customs Clearance in Peru is not a difficult process if you present the correct documentation at least 03 days before the arrival of the vessel or flight.
For air shipments (including special cargo) clearance will take 01 day.
For sea shipments (including special cargo) clearance will take maximum 03 days.
Peru is famous for spectacular scenery, especially Cusco I believe – can you suggest some other (less known) beautiful places to visit in Peru?
The 10 best tourist attractions in Peru:
1- Cuzco:
One of the most fascinating tourist attractions of Peru, home to invaluable historical and cultural treasures, ruins that still allow you to visualize the splendor of what was the capital of the Inca Empire, with magnificent civil and religious buildings that show the richness of their colonial time.
Declared a World Heritage Site by UNESCO, it allows you to go back in time, walking along narrow streets that make their way between beautiful colonial buildings built on the basis of ancient Inca palaces, or among picturesque squares full of history surrounded by cafés, restaurants and pubs.
Photo by A.Duarte
2- Machu Picchu:
The impressive Inca city located 2,360 meters above sea level, with breathtaking landscapes of walls, terraces and ramps that seem sculpted in the rock itself, immersed among majestic mountain peaks, cliffs and the greenery of the Amazon rainforest.
Declared a World Heritage site by UNESCO and one of the Seven Wonders of the Modern World. Through its temples, palaces and stairways, it recreates what was once the most splendid structures built by the Inca Empire, comprising an extensive area of 530 meters long by 200 meters wide, which includes at least 172 enclosures.
Photo by Danielle Pereira
3- Arequipa:
Nicknamed the White City, a city with an enchanting colonial appearance featuring white volcanic stone and a beautiful historic center declared a World Heritage Site by UNESCO.
Of special interest is the Plaza de Armas with its neoclassical cathedral, convents such as Santa Catalina that resemble true citadels or the Barrio de San Lázaro, with its small squares and narrow cobblestone streets that evoke an Andalusian town.
Photo by David Stanley
4- Lake Titicaca:
Located at 3,812 meters above sea level, it corresponds to the highest navigable lake in the world, an immense mass of water hidden among the mountainous landscapes of the Andes Mountains, on the border of Peru and Bolivia, near the city of Puno.
Its greatest attraction is its islands, home to various indigenous communities that retain their ancestral traditions. The most famous among them are the Taquile, home of the Quechuas, famous for their clothes and textile art, Amantaní with archaeological vestiges left by the Tiahuanaco culture and the floating islands of the Uros, corresponding to a group of artificial islands elaborated in totora by the Uru ethnic group, who inhabit them, sustained by fishing, hunting and tissue making.
Photo by Madeleine Deaton
5- Mancora:
Undoubtedly one of the best tourist places in Peru to enjoy is between the many kilometers of white sand beaches and warm waters surrounded by lush vegetation and exceptional waves.
Photo by Jonathan Hood
How to get in touch with you?
Renatto Castro

PM Andina Freight S.A.C.
renatto@andinafreight.com
www.andinafreight.com