Mr. Asier Lizeaga
CEO
You are located in Spain with both Atlantic and Mediterranean coastlines. Can you introduce our readers to the main Spanish ports that are used for moving project cargo? Perhaps you can also comment on which ports you find more efficient and service minded.
As project cargo forwarders we must always look into the best option in order to offer tailor-made solutions. Depending on the origin and nature of the cargo, we make use of most of the important Spanish POLs, even Portugal, and Northern European ports if the project is time sensitive.
Santander, Vigo, Barcelona, and Tarragona are often used for Ro-Ro solutions, while other hub ports such as Valencia and Algeciras are also used depending on service and destination. Although it is not a hub port, Bilbao is an important POL for us with key connections in the north of Europe for all kinds of cargo, including container, roro and break bulk services.
Do you work with many forwarders overseas? Do you belong to any international network at the moment?
Transmil has been part of the GLA family for many years and part of the GPLN network since the end of 2016. We have broad experience in networking, as well as a vast network of partners and fellow agents, haulers and direct service providers so that we can always choose the service that best fits our clients' needs.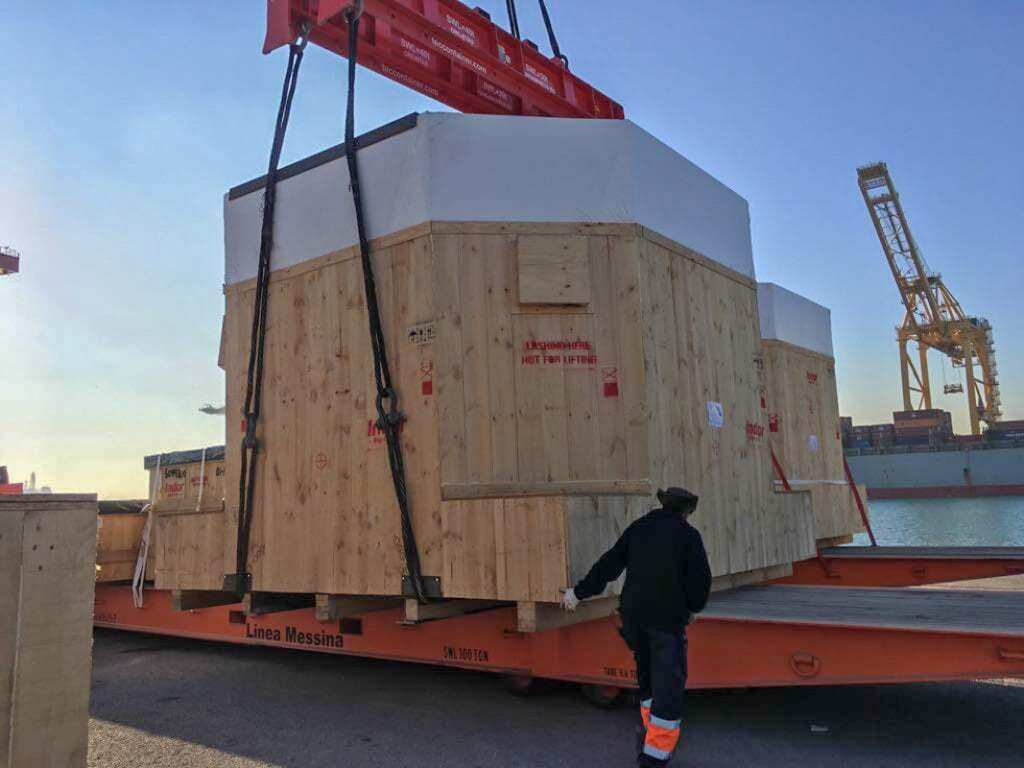 In Spain ss customs clearance usually done in port on arrival/departure of goods or can it sometimes be performed at an inland hub or at the destination or origin?
Customs clearance is usually carried out at POL / POD in Spain, but it is also possible to clear goods at certain inland customs points.
With Spain being a former colonial power do you also have links to South America in your business?
The fact that Spain is a former colonial power does not necessarily create or facilitate links to South America in our business. As most forwarders, our business is mostly based on economic development in our area and our clients' commercial efforts and networks in order to sell all over the world.
It is true, however, that the South American market is always present for us with increasing exports to countries such as Mexico, Chile, Guatemala, Peru, and so forth.
In any case, it is true that the use of Spanish as a common language between Spain and the vast majority of South America enables a let's say 'closer' relationship with our colleagues in South America.
How about the current economic outlook in Spain for 2018? Spain is part of the EU and is centrally located at the entrance of the Med,  do you see the Chinese investing in your country, purchasing assets and factories etc. (like in many other parts of the EU)?
Economic growth in Spain has recovered somewhat in the last few years after the economic crisis that began in 2007-2008 and which is still making things difficult for many companies in Spain.
However, in the North of Spain, especially in the Basque Country and nearby areas, full recovery is almost a fact and the economic tissue of the area has regenerated with new energy and possibilities. Machine tools, heavy industry, the renewables sector and high-tech companies have increasing export numbers and are diversifying in both product and export markets.
As with many other countries, it seems that Spain is also experiencing higher import levels of raw material due to lower prices, although for the forwarding industry this sector is more of a positive point than anything else.
As far as Chinese or any other investment in Spain is concerned, for instance, Cosco Shipping Ports has purchased 51 % of Noatum Ports including one of the most important container terminals in Valencia, the one in Bilbao, and various rail terminals in Spain in order to develop its position and broaden its network toward the Mediterranean and Europe. The real consequences of this move remain to be seen but with the recent disappearance of Hanjin and the importance of the economic development of China for Spanish exports, there is a gap of uncertainty in terms of ocean freight levels and service to the far east.
What is your main selling point and differentiates Transmil from competitors in the project forwarding business?
You can check our webpage www.transmil.es which will give you a very clear idea of what and how we do project cargo for our clients. To sum up, however, we offer personalised and tailor-made solutions for project cargo, especially time-sensitive and turnkey projects which require extremely accurate timing and deliveries.
Transmil is built around a team which consists of people coming from various different backgrounds such as engineering, sales, and marketing; some of us have also been on the other side of our industry with many years experience in leading manufacturing companies exporting and importing project cargo globally.
More than 30 years of experience on both sides of our 'world' is what gives us a real understanding of our clients' needs and how to minimise risk in order to ensure success.
How to get in touch with you?
Please feel free to contact us at any of the email addresses or telephone numbers indicated below:
Asier- CEO at asier@transmil.es

Ekain – Project and Logistics Manager at ekain@transmil.es
Urko – Business Development Manager at urko@transmil.es
Josema- Business Development at josema@transmil.es
Website: www.transmil.es