Ms. Saskia Hochstein
Head of Parcel Service
Who are the owners of Ultrabulk? Tell us about your history, when was the company established and what kind of breakbulk service do you provide?
Ultrabulk is a wholly owned subsidiary of Ultranav, and thus part of the Ultramar Group of Chile that was founded in 1952. Ultramar is a diverse group, with shipping activities ranging from terminals, coastal trading, containers, gas, and chemicals to the dry cargo segments where Ultrabulk operates today. The dry bulk activities of Ultrabulk commenced in 1982 and was originally focused exclusively on handysize vessels, however, through growth and acquisitions, not least the 2010 acquisition of Eitzen Bulk, the company have expanded into the Panamax and Supramax segments as well, and operates today well over 150 vessels.
In a more recent development, Ultrabulk has since 2013 been operating dedicated parceling services from the Mediterranean and the Continent into the Americas, with special focus on the US East Coast and US Gulf ports, and in 2015 this segment was further strengthened with a dedicated MPP desk. The Parcel/MPP service has seen steady growth leading to the opening of an office in Cape Town in 2017, and the inauguration in late 2017 of a regular service from the North Continent to USEC with a special focus on the lumber and steel markets.
What is a parcel service in your "language"?
The Parceling service typically would load 2 or 3 separate part cargoes on a voyage, often with loading ports in the Black Sea, Turkey, Italy or Spain for discharge in ports in the Caribbean/Central America, Mexican/US Gulf, or US East Coast. Like a Liner service, the sailings are regular, and the vessels can handle various cargoes including project and general cargo, however, the ports of call are determined by the requirements of our clients, and thus this service is highly flexible and customized to meet the varying demands of the trade.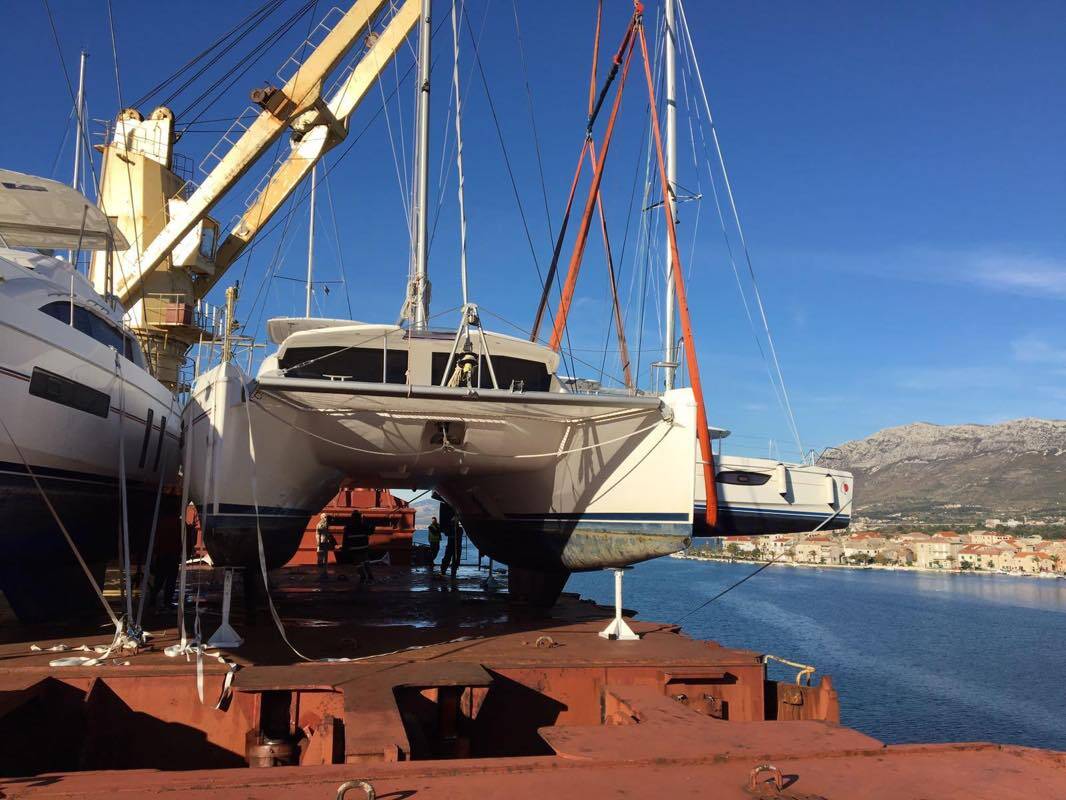 Are there any particular regions of the world where you believe that Ultrabulk has advantages in shipping?
Within the MPP / Parceling segment, Ultrabulk is very strong from the Mediterranean and the Continent into the Americas, and here specifically into Central America / Mexico / USA / Canada. The service is particularly strong to and from African ports, where the new office in Cape Town is very active handling all parceling activities big or small. The MPP service, handled out of the Copenhagen office, has for a long time been well established in Africa and also operates one of only a few regular services to the Comoro Islands out of the North Continent.
Are you used to handling project cargoes i.e. oversized, overweight etc. and could you provide us with some examples of projects carried recently?
Our team in Copenhagen, alongside our experienced port captains, are well equipped to handle inquiries on project cargoes within our scope of business. A recent example was the shipment of a small lot of yachts from Croatia to the island of Tortola, which was executed late last year on one of our regular parcel sailings from the Mediterranean (see photos included in this interview).
There are a couple of global breakbulk operators out there that we have also interviewed, in your own words what is Ultrabulk's main competitive advantage? You generally have big vessels in the market does it mean that you would not be interested in "smaller projects"? Is there a size of a project (in w/m) that you cannot quote for?
In shipping it's difficult to have a "one size fits all" approach and certainly we realize that the same vessel cannot cater to all cargo requirements in a responsible way, however our flexibility means we are not locked into one vessel size or one specific trade for that matter, and thus we can provide tailor-made solutions where our regular service may not fit.
In those instances where cargo port pairs match those of a vessel's confirmed schedule, then there's no real minimum on what volume we can handle, however whenever an inducement is required we typically work with volumes in excess of 2000 freight tons.
Can you tell our readers many of whom are not experienced with your kind of tonnage what is the difference between a Supramax, Panamax, and Handysize?
It's all about size, so basically you have handysize vessels that are below 40 000 dwt, Handymax covers 40-50 000 dwt, 50-60 is the range of Supramax, and Panamax being up to 85 000 dwt, with vessel specifications allowing this to be the biggest vessel that can enter thru the Panama Canal. The Handysize and Supramax vessels are typically geared up to 30-35 tonnes, with 5 holds.
How to get in touch with you for a quotation if the origin of the project is in Europe, Africa, Asia, the Americas?
Regardless of the trade, our Parcel / MPP desk all work from the same incoming mail, and thus all inquiries can be sent to parcel@ultrabulk.com
---
Interviewee:
Ms. Saskia Hochstein
Head of Parcel Service
parcel@ultrabulk.com
Ultrabulk AS
https://www.ultrabulk.com/