Mr. Dinesh V. Tek
Sales Head Indian Subcontinent
First of all Mr. Dinesh please tell our readers about yourself, nationality, your shipping background and how you ended up working for Hanssy Shipping.
Full Name: Mr. Dinesh V Tek ( FICS )
 Designation: Sales Head Indian Subcontinent
.
I am based in Hanssy Shipping Pte Ltd Mumbai, India. I have been working with Hanssy since 2010.
Qualification: B.COM Graduate.
Additional core shipping qualifications:
Degrees: NMIS India, MICS AND FICS and currently enrolled in Marine law
Nationality: Indian.
I have about 15 years of total work experience in the shipping industry.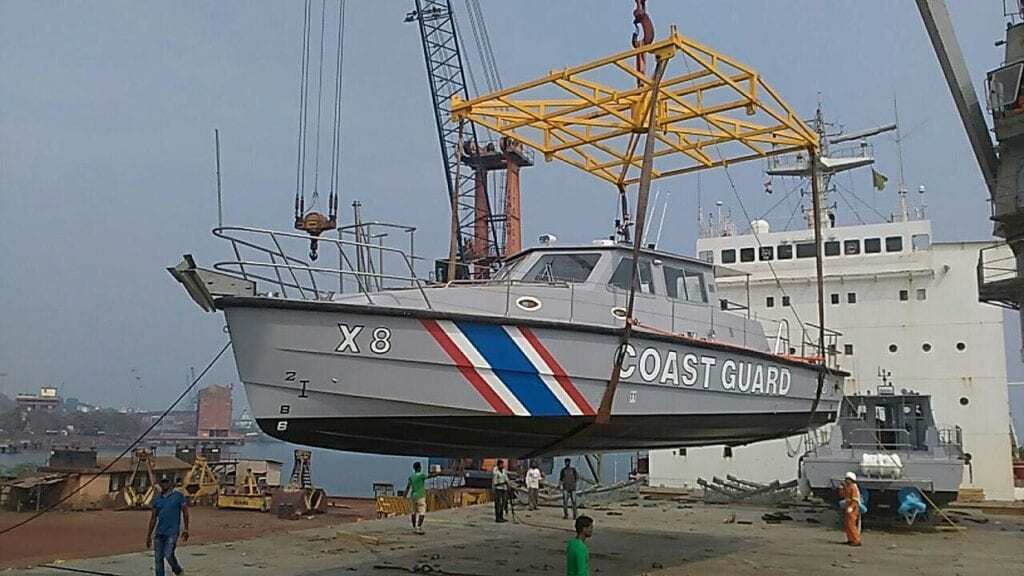 Work profile: 
I started my career in container operations with RCL line working from 2003 -2006. 
During 2006 -2007 when vessel chartering and cargo brokering activity was at its peak I chose to switch careers from container operations to chartering and brokering activities.
I worked as a shipbroker from 2006 to 2010 with Trans World Shipping Pvt Ltd, the reputable company based out of Mumbai. During the 5 years as a ship broker, my core strength was dealing in heavy lift, steel, and general cargo.
I have booked a lot of cargoes with many front-line carriers like BBC, Intermarine, Thorco, Sal, Navalmar, Hanssy and many more but out of all these carriers, Hanssy was the most preferred and flexible carrier I worked with. They also supported me to fix a lot of spot market cargos and we have done a few mini contracts between China to India.
I started having a very good rapport with the Hanssy commercial team and management who had a long-term vision to set up their own office in India and start offering services worldwide and more-over operate like a tramper or any other heavy lift carrier.
Their dream came true in the long run, they were looking for the right candidate from the Indian market who also had sound knowledge of chartering operations, an understanding of customer requirements and good connections with the top clients.
There were a lot of candidates in the race but I was lucky enough to get the opportunity to work with Hanssy, which was an upcoming shipowner during that period with a dream to trade in a world-wide direction.
Who are the owners of Hanssy Shipping and what type of ships do you currently employ in your service? Are they geared, tween-deckers etc.?
Hanssy Shipping is a Private Limited company located in Singapore. The owner of the company is Mr. Zhujun, he is also based in Singapore.
Fleet details: We currently own about 12 heavy lift ships and about 8 to 10 other ships which we have employed on a long-term time charter basis. Details of our fleet can be viewed on our website: www.hanssy.com.
Type of vessel: All our vessels are geared, ranging from 100 mt to 800 mt max lifting capacity. An example is as follows: MV Hanyi / DWT 15358 MT / Geared 2 X 400 mt Combi SWL about 800 mt.
All our vessels are in good condition/tween decker box type with well-equipped gear and at any given point can load cargo measuring 50 to 65 meters in length, also under deck on a case by case basis.
What are your main trade lanes? I am aware that you are quite strong in the outbound China to SE Asia and India market, is that correct or are you also an active player in other markets?
Yes, you are absolutely correct, our company main trade route is from China to South East – India – Persian Gulf – Red Sea.
In this sector, we are mostly operating a semi-liner service with both general and heavy lift trading with every fortnight sailing.
Apart from this our vessels also trade on a tramp basis to the Med – Europe – Africa on a case by case basis, depending on cargo booked and spot market.
As a whole presently Hanssy covers the whole of Asia – Med – Europe – Africa market. More details about our service can be found on our website www.hanssy.com.
Presently we are not serving North America – South America or the Australian continent.
How often do you have sailings fChinesenese ports and what are your main ports of call in the middle kingdom?
We have every 10 days sailing ex China to India and the Middle East.
Main Ports in China are Shanghai and Tianjin etc.
In India, we regularly service Mumbai – Mundra – Chennai – Kolkatta, and Bangladesh.
Our main ports in the Middle East are Sohar – Shuiba – Jebel Ali – Hamad – Dammam and other ports on a minimum inducement basis.
Do you accept containers onboard as well as dangerous/IMO cargoes?
Yes, our vessels are specially designed and well equipped to carry containers and can load all type of IMO cargo including class 1 for all destinations.
Is your main clientele freight forwarders or shippers direct or is it a mix of the two?
Our Main clientele is a mix of both but more forwarder and fewer shippers.
Kindly advise our readers who to contact in order to get more information and a quotation from you if you are located in:
Client can contact me at dinesh@hengxinshipping.com or alternatively we have a common email address: project@hengxinshipping.com were clients can send their requests.
Our Main Trade Routes are Far East – South East Asia – India – Middle East – Red Sea – Medditerian – Europe- Africa.
---
Interviewee:

Mr. Dinesh V. Tek
Sales Head Indian Subcontinent
dinesh@hengxinshipping.com
Hanssy Shipping Pte ltd, Singapore
http://www.hanssy.com/