Mr. Jürgen Kuntz
Senior Manager, Head of Africa Chartering Desk
First of all Mr. Kuntz tell our readers a bit about your own shipping background. I recall that I met you several years ago in China. How did you get into shipping in the first place and tell us a bit about your career leading up to your current position with SAL?
That must have been in the early 2000's when I was in Shanghai to open the first office for SAL in Asia. I recall that very well, we later extended our presence with an office in Beijing. Due to my family background, I joined SAL as a trainee in the mid 90's. After completion of the apprenticeship and my military service in the German Navy, I worked in the chartering department in Steinkirchen, from where SAL originated.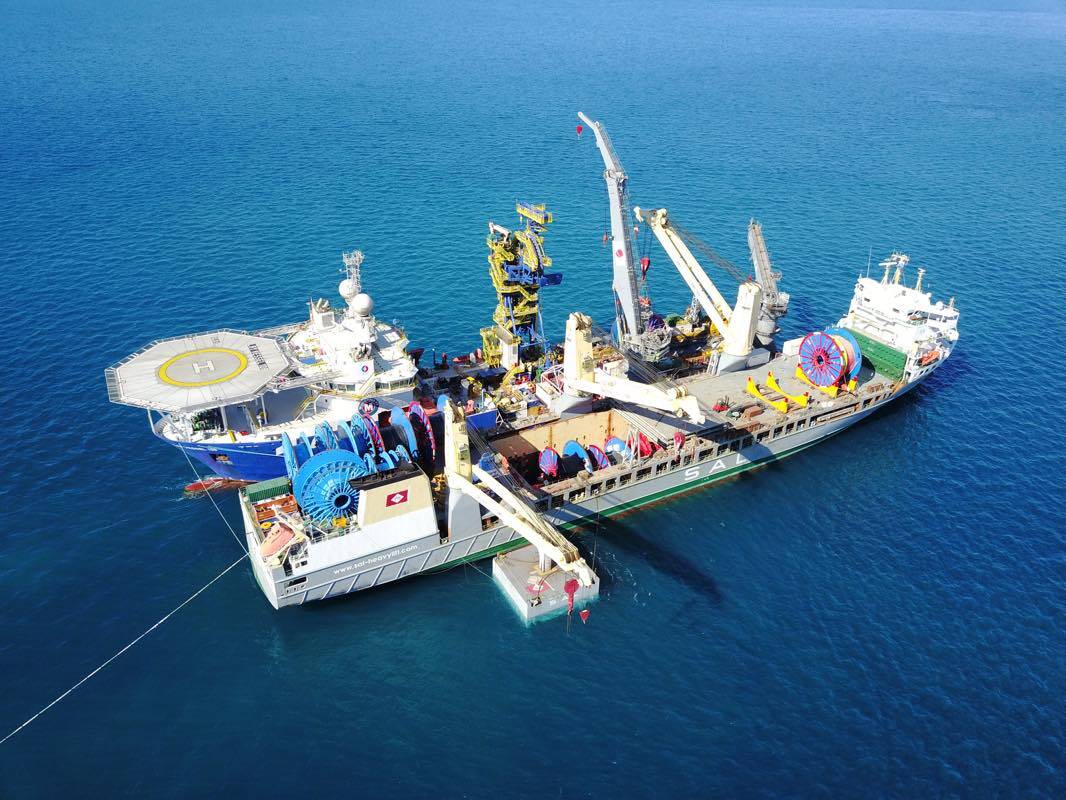 The China venture was an idea of my boss at the time, and being young and ambitious I took on the challenge. We became the first foreign heavy lift shipping company to open an office in China. After heading the China offices of SAL for 10 years, I decided to look for new challenges and did work for another shipping company building up their Shanghai organisation. After spending almost 15 years in China my wife and I decided to return to Europe and since January 2016 I have been back with SAL in Hamburg, first as head of Asia Chartering and now as the head of Africa Chartering.
Tell us about your new service featuring Africa. Does it mean a regular "liner service" or does it mean that you will cover most of this vast continent? Will it be done from European base ports or from Asia or where? There is a big interest in Africa as the last "promising market" in the world, so your answer will surely interest our readers.
Our new Africa service is an extension of our existing Far East – Europe services, we call it SEMI LINER service. It is regular, but it does not feature fixed base ports or a schedule you would find with liner services. We aim to do 1 – 2 sailings per month from Europe and Asia. Asia will be a possible combination with shipments into the Middle East. We do see quite a number of interesting jobs in this region and our presence is much more visible in the recent months' prompting us to promote our services.
Tell us a bit about the type of ships that SAL employ in the service. I believe you can call many smaller ports with your type of ships? Are your ships also heavily geared?
The ships we are using right now are featuring heavy lift gear between 550-900 ts combined capacity. Those ships indeed have the capability to enter small out of the way ports with a shallow draft. However, our 176 and 183 class with 1400 – 2000 ts lifting capacity can be made available too. It all depends on the cargoes and projects we can secure.  SAL also has semi-submersible and roro capabilities which can be available on request and according to the nature of the cargo.
Do you accept containers onboard? How about dangerous cargoes?
Yes our ships are container fitted and we do accept soc's – there is a trend also in project shipping that clients are consolidating break bulk into containers.
SAL does IMO.
Give us some examples of some projects you have handled recently into Africa.
Who owns SAL today?
We are owned by Harren & Partner Group, a Bremen based ship management company active in several trades such as tankers, container feeders etc.
Do you have any newbuilding plans or any plans to join forces with other h/l carriers? We noticed in the market that other h/l carriers have either merged or joined forces in a kind of attempt to be stronger together.
There are certainly ideas on the table, but so far nothing has been decided – We recently created a pool with RollDock for Ro/Flo/Semisub capabilities and provide support to each other.
If some of our readers would like to know more, to receive your sailing schedule etc., who should they get in touch with?
Our overseas offices and agencies are looking forward to receiving inquiries – contact details can be found on www.sal-heavylift.com
Customers may also contact me directly at juergen.kuntz@sal-heavylift.com or alternatively my colleague Paul Okpurughre at paul.okpurughre@sal-heavylift.com
---
Interviewee:
Mr. Jürgen Kuntz
Senior Manager, Head of Africa Chartering Desk
juergen.kuntz@sal-heavylift.com
SAL Heavy Lift GmbH
www.sal-heavylift.com
---