Interview with
Mr. Haridas Kondath
Managing Director
Haridas first off tell us a bit about yourself, your background and how you ended up in shipping & freight forwarding? When did you first arrive in Dubai and how long have you worked there?
I am from Kerala India, I arrived in Dubai in 1993 after being shortlisted by Swift Freight Intl, which was brought over by Barlow World.
I started as a sales executive and was initially handling sales for Clipper Lines, eventually, I went on to do sales for the forwarding division.
I left Swift after a few years and worked as a freight manager in a start-up company called Modernline. I introduced Rohlig to them and together we grew in the market. By the year 2000, we had established a good project and general forwarding based business. Together with Rohlig, I did some of the major projects and charters to and from Dubai.
We handled a full vessel charter of approximately 7000 CBM for Strabag. We also handled many RoRo shipments to Umm Qasser. During that time Emirates Airlines was expanding and we bagged the prestigious contract to move ground handling equipment for them, like pushback tractors, deck loaders, passenger steps, buses etc. from around the world. We moved close to 3000 cbm worth of cargo in breakbulk, roro & containers.
Thereafter Modernline was taken over by Rohlig & I was promoted to the MD for the Middle East region. Furtheron Gebreuderweiss & Rohlig merged to form Weiss Rohlig across the globe. I left them during that time & started as a director of Bluebell Shipping where I spent close to 10 years.
Overall I have been in the freight & logistics business in Dubai for around 24 years.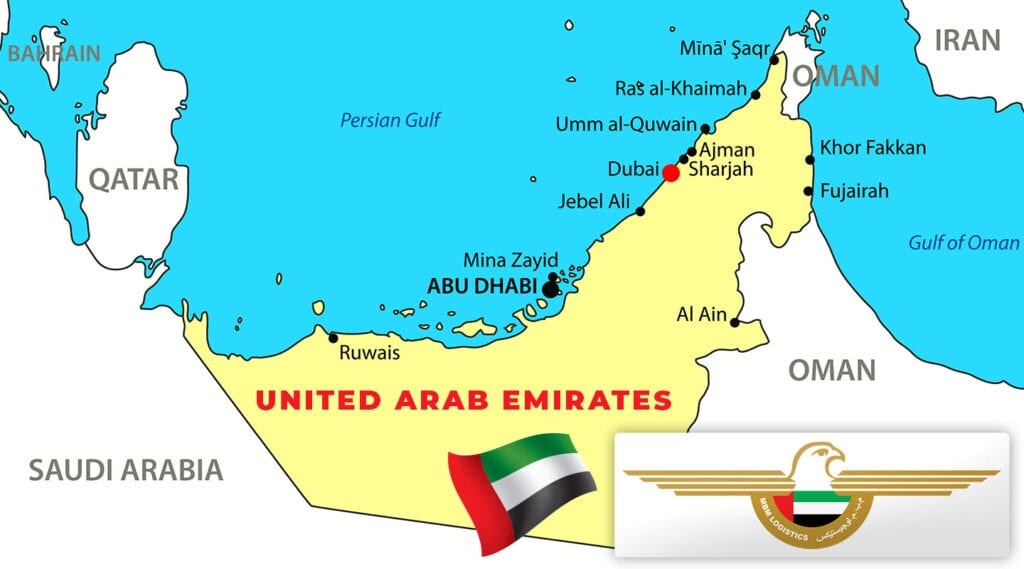 Tell us about MBM Logistics. When was the company established, who owns the company and what is the main line of business of MBM? I understand that it is customary to have a local U.A.E. company as "sponsor" or back up as a business partner in order to establish yourself in the country. Can you elaborate on that and tell our readers a bit about how the system works in the U.A.E.
MBM was established in 2014 by myself & H.E. Sheikh Mohammed Bin Juma Al Maktoum. Currently, I own 80% of the company. Our intention was to create a company which caters to the Expo 20/20 and the projects that would be expected during that time.
You need a local sponsor, he could be part of the business or just a silent partner where 51% on paper belongs to the local. In our case, H.E owns 20%. He is not involved in any manner in the business.

Which ports are the main ones used in U.A.E. for project cargo generally?
Jebel Ali mostly.
How about the competition in U.A.E.?
U.A.E. is very competitive. I think we have the highest concentration of freight forwarders in the world. Today all global forwarders have an office in U.A.E., we also have many local and small-time forwarders.

Can you provide us with some examples of project shipments that you have handled recently or that you are proud of having handled?
We have moved many projects, as MBM we have handled close to 5000 cbm of mining equipment from Germany & Belgium to GCC.
We are regularly moving AOG shipments by Air. We handle engines for Rolls Royce, Boeing, etc. We are using CLC Projects Network for overseas partners.
We also handle some large crane movements into U.A.E. from Europe.
We have now been awarded Contract from Meydan group to Handle Horses from Within Europe & To/FrEuropeope to Dubai and Back. We are using specialized forwarders who have knowledge in this business.
We are hoping to get some contracts for Expo 2020 and are working on some projects for L&T, however, we are only accepting business with secure financing in place. Hence we are treading cautiously and are not jumping into projects and business haphazardly.

How is the business outlook for Dubai/U.A.E. and how is the general business mood there at the moment? How is the current situation with Qatar?
The market is tight, cash flow is an issue, however, the U.A.E. has great potential and we are hoping that towards the end of 2018 lots of new projects will kick-start, keeping all of us busy and happy. The Qatar issue is in limbo, we hope that gets better in the next few months.
How can our readers get in touch with you?
haridas@mbmlogisticsuae.com
murali@mbmlogisticsuae.com