Mr. Italo Lizana
CEO
Who owns Eurotrans in Chile today? When and where was the company established? Does the name Eurotrans signify that you have a special interest in Europe?
I am the owner and CEO of Eurotrans Overseas.
Eurotrans was established in Santiago of Chile, in the year 2013.
Somehow Europe was a source of inspiration for the creation of our name, also according to what was and is nowadays our line of work.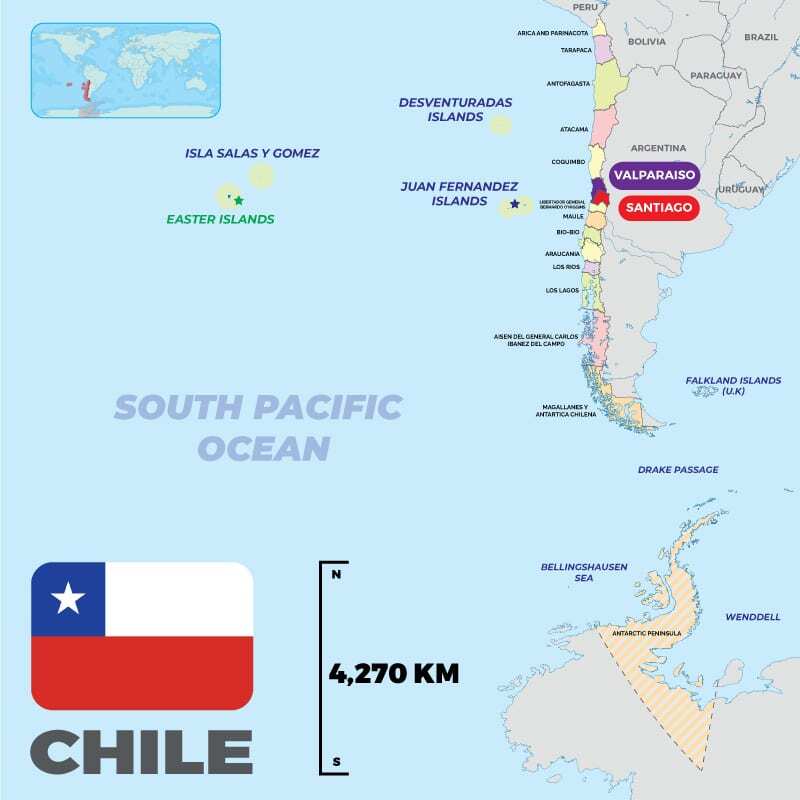 Chile is a very long country with several ports. Which are the main ports used for moving breakbulk and project cargoes?
Usually, the main ports in Chile for breakbulk cargos are: Valparaiso / San Antonio  – Antofagasta / Puerto Angamos
Do you belong to any networks currently?
We only belong to CLC Projects Network, but we are constantly being invited to belong and to know others.
How is the political situation in Chile currently? Is it stable and how is the outlook for the economy for 2018?
Currently, the political situation in Chile is perceived today in a more optimistic way than in the last few years. The change of government has provoked strong development measures and incentives for some industrial sectors. The government is first promoting investment in the mining industry and new free-trade agreements are being drawn with other countries.
Is customs clearance difficult in Chile?
Not at all, depending on the income restrictions of each product, especially those of plant & animal origin. Chilean customs even works hard to reduce bureaucratic barriers to imports and especially to national exports.
I visited Easter Islands once and I am wondering how to get cargo transported to the Easter Islands? Do you know?
I have not had the pleasure of visiting Easter Island, but there is air and sea transportation to and from Easter Island, mainly provided by national airlines & naval vessels.
Can you Provide us with some examples of project cargoes that you have handled to/from Chile recently?
We usually develop ocean freight shipments under breakbulk terms for pipeline export projects. For the last four years, we have had two frequent customers who rely on us for these matters. We also provide trucking modality with over dimensioned pieces mainly to the North of Chile for the mining industry in Bolivia, Peru, and Brasil.
We believe we have developed a good reputation as a logistics team and we also believe that we have made our customers happy with the support and commitment we provide.
We also develop and actively participate in RoRo services loading water boats, motor homes and tractors for the agricultural industry.
---
Interviewee:
Mr. Italo Lizana
CEO
italo.lizana@eurotranschile.cl
Eurotrans Overseas
---