Mr. Lauri Heilio
CEO and Partner
Tell us about Wiima Logistics business model and the history of the company and its ownership?
Wiima Logistics main idea is to provide turn-key solutions for project logistics. Also as a global fourth party (4PL) logistics provider, we can manage logistics processes from end-to-end as a turn-key solution or only certain parts of the logistic process if needed. Our business model is based on open books costing, which is exceptional, especially in project logistics. Through transparency, we're aiming to build long-term, trusted partnerships, of course with customers but with shipping lines and agencies as well.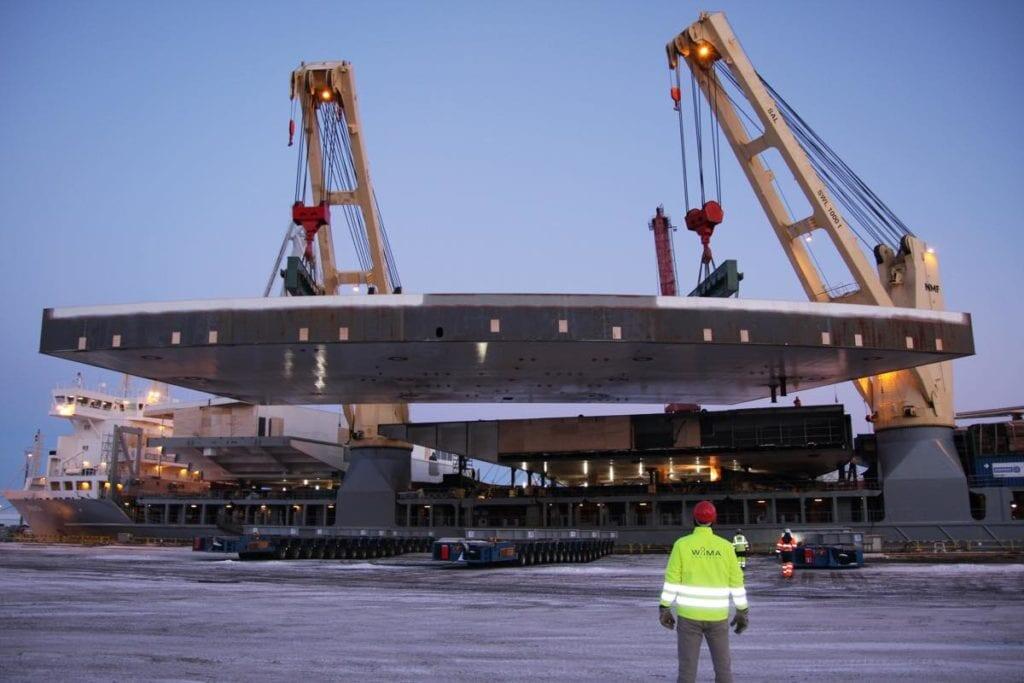 The company was founded in Finland in 2010. I and my business partner Mr. Heikki Heinonen used to work on the shipper's side, and we were looking for a project logistics partner who could execute transparent, controllable service, yet report project logistics status and costs as per the shipper's requirements. As we did not find a suitable solution in Finland at that time we noticed that the market was there so we decided to set up our own company.
Today Wiima has six branch offices, mainly focusing on North Europe and Asia. Wiima Logistics Oy in Turku, Finland is acting as our group headquarters. Our Asia managing director, Ms. Ychelle Tan is a shareholder in Singapore (Wiima Asia Pacific HQ), meaning Wiima is fully owned by its acting management. This brings us huge benefits in terms of flexibility and reactiveness in our organizations daily decision making.
Can you provide us with some examples of project cargoes that you have handled?
Among other very interesting projects, we've carried out, possibly the most known we've been involved in was the Admares' North Deck terrace-project for Burj Al Arab hotel in Dubai 2015-2016.
Here is a video introduction to the project by the owner, Jumeirah via Youtube:
The 5000-ton platform was loaded onboard SAL Svenja at Rauma Shipyard, Finland. Wiima was involved in hauling planning at Rauma and responsible for carrier negotiations for chartering since the very beginning of the project.
Do you have offices overseas?  Do you belong to any networks currently?
In addition to our HQ in Finland, Wiima currently has offices in Singapore, Malaysia, China, the US, and Estonia. Our Finland and Estonia offices are members of CLC Projects Network. Our Singapore and Malaysia offices members of Cross Ocean Network.
We've found CLC Projects to be a truly active network consisting of real professional partner companies dedicated to building up reliable and fast-paced communications and operations. It's crucial for our project customers to receive instant replies and solution proposals in order to ensure the smooth progress of their projects.
Do you focus mainly on the Finnish market or are you also a global player today?
Our local offices in Singapore, Kuala Lumpur and Tallinn, Estonia are generating local sales as well as making us a global player in terms of sales, thus the majority of Wiima customers are from these countries. Finland is still the biggest base for us, Asia is also growing, but Estonia has been the most booming country for us in the past two years. When it comes to operations, through our extensive partner network we can provide any logistics service to any destination or origin, which makes us a global, one door logistics shop for our local customers.
Tell us about the difference between you and your competitors, why do you believe that Wiima is a good choice?
As said, we make a difference through transparency and neutrality. By acting open books towards our customers we can easily bring up and mutually evaluate all know solution options to any logistics challenge with our customers. Customers are often relying on our expertise even in their project sales phase by letting us build up budgeting, planning, and scheduling for their project sales.
How do you view the market for project cargo in 2018?
From our point of view, 2017 was somewhat slow with projects, at least in the sectors we normally service. However, the past few months seem to have clearly indicated that (especially) marine and offshore projects are becoming active again. A number of RFQ's we are working on are developing rapidly and it's promising to hear how most of the shippers have very positive expectations for their project sales.
How to get in touch with you for more information and a quote?
You may contact any of contact persons in our local offices, which are listed at www.wiima.com but myself can be also contacted for any query at lauri.heilio@wiima.fi or +358 40 5397230 and we will make sure you will receive quick replies and support.
---