Mr. Koene van Aalst
Chartering Manager
First of all tell us about what kind of shipping services Nepa provides in the trade from Asia to Europe?
Nepa is the sole agent of Med Asia Shipping B.V., who are providing a semi liner service on the Far East – Mediterranean route, with flexible port calls. This is a service within the dry bulk sector with the prime focus on parceling. Typical commodities carried are all sorts of steel, forestry products, minerals, fertilizers, project cargoes (on and under deck) and more! Sizes are from a few hundred mts/cbm up to a full and complete shipment.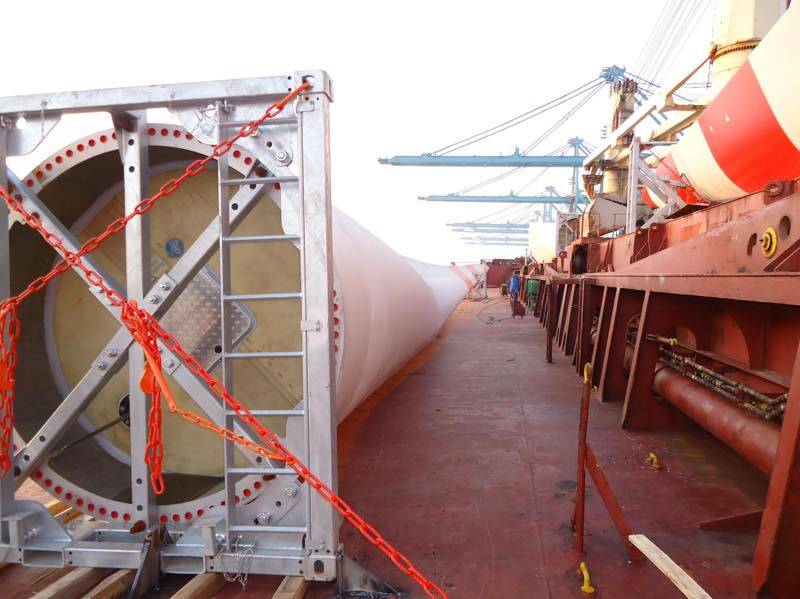 From memory I can recall myself the name Nepa being actively involved in the timber trade from SE Asia to Europe is that still the case? Is there still a trade in timber between Asia and Europe or have new markets been developed?
Nepa is indeed carrying forestry products out of China; mainly Lianyungang. Palletized MDF & Plywood parcels to various destinations in the Mediterranean (and occasionally ports in the Red Sea). A lot of this trade has been containerized over time, however breakbulk is still competitive especially to the 'underdeveloped' ports.
What type of ships do you employ in your service and what kind of different cargoes are you able to quote for?
We maintain our service with a range of different vessels, depending on what cargo has been fixed. Basically Handysized vessels up to supra- or even ultramaxes. Some of them are box-shaped. In case of project cargoes being carried, we occasionally schedule MPP vessels or Tweendeckers.
As to the type of cargo and quantity on this routing, we can basically consider any type and any size. Every ship and its cargo composition is different, based on the various customers' needs. Of course, we have quite a few 'main' loading and discharging ports which are scheduled on (more or less) every ship. For a 'new' port we would need a parcel of a few thousand mts / cubic meters (but again, smaller parcels could work too depending on what cargo composition we have at hand).
Can you provide us with some examples of projects that you have carried and are proud of having carried?
With regards to projects: our ships often carry a few thousand cbm projects above and below deck. Such as steel structures, trucks/excavators, train-wagons, cranes, and even heavy equipment. A lot of project forwarders do not consider conventional breakbulk vessels suitable for project cargo. But actually, they could very well be (up to 4/5,000 cbm).
A lot of ports are equipped with heavy shore cranes which makes the lifting possible for heavier pieces (despite the fact that breakbulk vessels are not conventionally equipped with heavy cranes). And such, projects can be loaded above or below deck (depending on the cargo composition). Our company has carried a lot of windmill towers & blades to the Mediterranean and the European Continent over the past 28 years and barges as well. In general, breakbulk is more competitive compared to the regular heavy lift carriers.
Is mainland China a market for Nepa as well given that many Chinese EPC's are now involved in major projects overseas involving large volumes of construction equipment, machinery and so on?
Mainland China has always been one of our main markets over our 28 year history. Chinese carriers are indeed competing with us, however we do add value to the chain with our competitive freight rates and stowage expertise. Other than China we serve different markets in the Far East (such as Japan and South Korea) and offer occasional sailings on different routes as well.
How to get in touch with you?
For any further questions we can be reached via nepa@nepa.com.hk. Me and my colleagues are happy to get to know you!