Mr. Branko Butala
General Manager
When was the company started and who are the owners of the company today?
The company was started back in 1992, when year after Slovenia became independent.
The original owner sold the company in 2009 to the current owners of Comark (Slovenia) Branko Butala (general manager), Bojan Ploj and Tomaž Vrhovski. After that Comark, Croatia was established, which is owned by Branko Butala, Bojan Ploj and Ognjen Burić.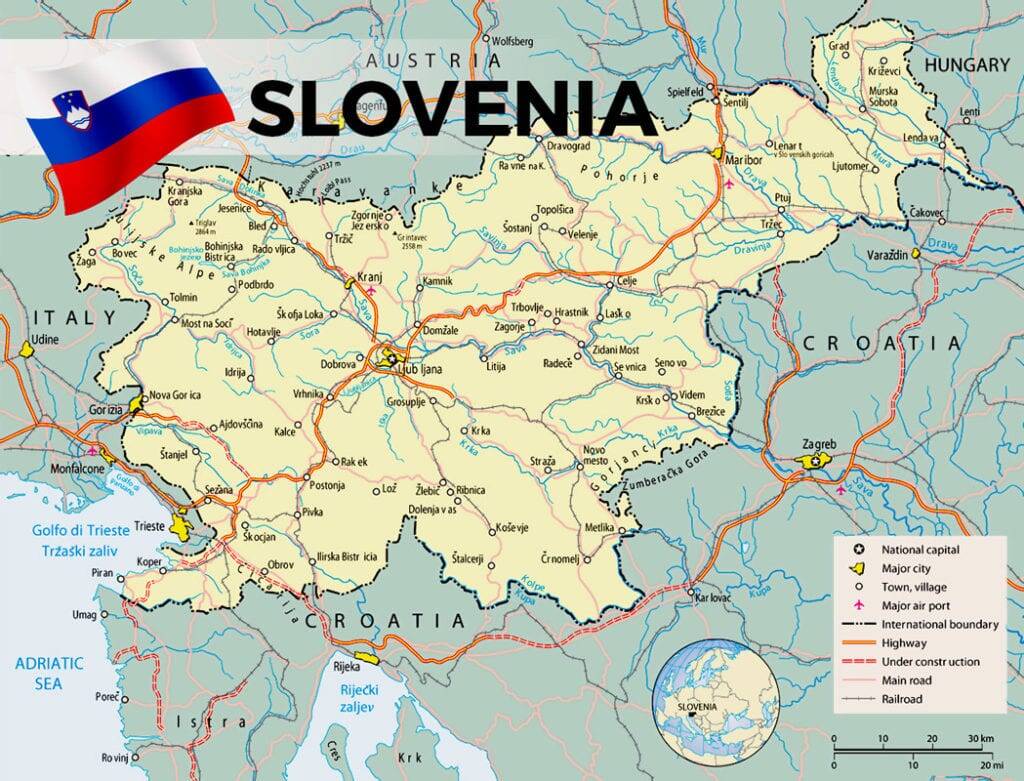 Your head office is located in Slovenia which is a former part of what used to be Yugoslavia. Do you handle projects all over Ex Yugoslavia? What are the main ports of Slovenia?
We handle transports all over Europe and the World, but we are specialized in the central/south Europe. We carry cargo to all over Ex Yugoslavia. Due to the common language in the past, communication between these countries is easier.
The main and only port in Slovenia is Port of Koper, which is also the leading port in the north Mediterranean Sea for container transport (911,526 TEU in 2017). However, we also use other north Mediterranean ports such as Trieste (546,000 TEU in 2017) and Rijeka (210,377 TEU in 2017).
Can you provide us with a few examples of some key projects that you have handled recently? Do you own trucks & trailers?
We recently handled 7 x 280 mt transformers in Montenegro. We unloaded the transformers from the vessel, put them on elephant legs and then transported them by truck – barge – truck – SPMT – truck. We had our people present in Montenegro every day for more than 1 month.
A second project of interest required us to purchase 110 last-trip containers, we packed all the goods (seaworthy packaging), stuffed them and sent the containers by rail to Koper. We charted a breakbulk vessel and delivered all containers to northern Africa.
Comark has it own pilot cars, which means we control all the transport with all permits (oversized & heavy transport permits, military permits, ect.). This is something that most of the forwarders do not have. We, as Comark do not own trucks, but have so called »house transporters«. We know their trailers by heart, we have direct contact with drivers and have trucks under GPS control. This makes information flow much faster, which is, as you know, very important these days.
Tell us why you believe that Comark is a good choice when it comes to moving freight to/from Slovenia and Ex Yugoslavia?
We are a reliable solution. A small company of 20 people, which is specialized exclusively in project cargo (by Road/Rail/River/Sea/Air + Seaworthy Packaging = we pack it and we transport it).
With Comark you get answers / offers / service without a middle man. I think that is why customers come back to us. We know our work.
Do you currently belong to any networks for global coverage?
We have been a member of CLC Projects Network for many years, it is a reliable group, which has given us a lot of contacts and broader view of worldwide transport.
Do you have plans for more offices in the future either in Europe or abroad?
We have plans to spread our offices throughout the Balkan area. But for that we need reliable people and time. People do business.
How to get in touch with you for a quotation or further information?
Please contact our Commercial manager Mr. Klemen Butala, who will then direct the inquiry to colleagues specialized in certain sectors.
Klemen Butala: klemen.butala@comark.si
T: +386 (0)8 2051 617 | M: +386 (0)40 302 080
---