Mr. Keiji Ueda
Assistant President
First of all, Keiji San, remind me of how many years we have known each other and how we first met?
It was 14 years ago, namely in 2004, when we got to know each other by chance.
A friend of mine, Mr. Yoichiro Oda,  who was a general manager at Koshida Corp., our parent company, sat just next to you (at that time, you were CEO at Martin Bencher) on a flight from Shanghai to Tokyo in 2004. Once you got to chatting with each other you asked him whether he knew of any reliable freight forwarder in Japan and he told you about Logismate.
It was from that point that our business between Martin Bencher and Logismate started with exchanges of inquiries/quotations.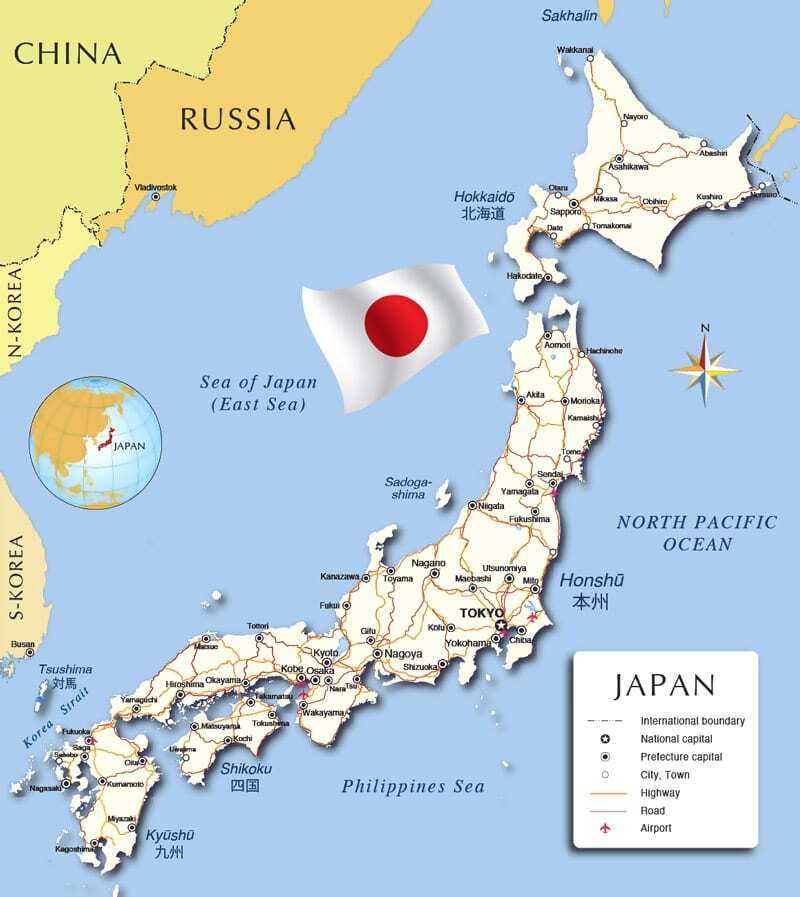 Tell us about the background of Logismate Japan? Who are the owners of the company?
Logismate (Logitics Mate Corp.) was founded in Tokyo in 1998 by a joint business venture between Koshida Corp and Japan Logistics System (Japan Logitem) on a half/half share basis. So the owners of our company are both Koshida and Japan Logitem.
Koshida is a trading firm whose main business is sales of Mitsubishi Electronics products, especially automobile parts as the sole agents for selling to all Japanese automakers except Toyota for the Eastern part of Japan.
Japan Logitem is a listed logistics company with 680 employees (3,900 for the group), 1,000 trucks/trailers and 800,000 SQM of warehouse space across the country.
I understand that you have special skills in moving project cargo and automotive parts, is that correct? Tell us more.
Yes, we are professionals with an abundance of experience, expertise and know-how in cargo handling, but at the same time we believe it is essential for our small sized company to have a reliable, strong and tight-knit network overseas and locally in Japan as well.  We have close relationships with excellent local specialists as our partners in the fields of trucking and port handling across the country and overseas partners like CLC Projects members.
Our target clients are basically small/medium-sized companies because the big/giant enterprises, especially in the manufacturing industry like Toyota, MHI, and Hitachi, have volumes that are too much for us to handle.
Do you belong to any international network in order to be global?
Yes, as mentioned, we belong to CLC Projects Network.
Do you believe that the new ONE alliance between NYK, K Line and MOL will be a success in the market place? How does the Japanese market view the ONE alliance?

I'm not sure actually, but I hope ONE will ultimately be successful, which would unite the top three Japanese carriers to cope with market difficulties. They already have immediate issues to overcome such as integration of each terminal's operations, different computer systems, manpower issues related to rationalization and cost reductions.
And as for the Japanese market, I think ONE will still continue to receive the same support or more from their major big customers since their service, including frequency of sailings and sales power, is getting better and stronger than before. This is especially true for Asia-USA trade/routes where ONE is now the top sharer in the world as a result of the sum of NYK/MOL/K.LINE, only ONE offers direct service between Japan and USA as well as much more frequencies.
Japan has many ports, what are the main ones used for project cargo? Do you also handle inland transport in Japan?
Yes, we have many ports in Japan and the number of ports for trade are more than one hundred across the country from Hokkaido to Okinawa.
Among them, the main ports are Tokyo/Yokohama/Nagoya/Osaka/Kobe. Yokohama and Kobe are the biggest ports for project cargo handling since there are enough facilities including handling equipment/warehouses and well-experienced workers in both ports.
Yes, we, of course, handle inland transportations including sea from anywhere to anywhere and can apply and get the transport permits for heavy lift and/or over-sized cargo before the transport.
Can you tell us about some of the projects you have handled recently to/from Japan?
Yes, allow me to introduce the following three projects/shipments:
The first one entailed the inland transportation of tissue paper manufacturing machines/equipment including 1 x 83.1 mt yankee dryer coming from Sweden to Nippon Paper Fuji Mills, Shizuoka Japan in January, 2018.
The highlight of the transportation was the 477 cm high and 470 cm wide, 83.1 mt yankee dryer which passed under a 486 cm high elevated railway belonging to the Shinkansen (Bullet Train) just in front of the delivery mill site, where even Nippon Express, the biggest forwarder in Japan gave up passing the similar cargo under the same point before. We finally made it by using a special deck (vesselbridge) successfully. (see photos throughout this interview).
The second one is the shipment of 16 skids (648 mt) of back up rolls weighing 40.5 mt each from Kitakyushu Port (in Kyushu Island) to Xiamen, China in March, 2018. We chartered the vessel (DWT: 2311 mt) for the transportation and delivered the cargo successfully.
The third one is the shipment of 715 freight tons of turbine generator equipment from Yokohama to Lazaro Cardenas, Mexico in July, 2017.
This business actually came from cooperation with CLC Projects member Sparber in Spain.
The manufacturer was Fuji Electric, the shipper was Itochu and the consignee was TSK, Mexico.
We arranged for the sea transportation using WWL and carried out the delivery successfully.
Tell us about your own career Keiji. It spans several decades but how did it begin and how did you finally end up in Logismate? I understand with regret that you will retire later this year, who will then be the key person to contact at Logismate for a quote or more information?
I entered the logistics industry in Tokyo in 1973 when I joined Kanematsu Corp, the trading firm, and was assigned to the traffic division which handled import/export/ local and sea/air transportation, including chartering business for all kinds of goods, such as steel products/machinery/plant projects, crude oil, chemicals, grain, food, pulp & paper, electronics, aircraft – you name it.
Up until 1999 I handled mainly sea freight business including imports and exports at our Tokyo and Osaka offices. During that period (1973~1999), I was assigned to Singapore from 1994 to 1999 and worked both for Kanematsu's Singapore Branch and its logistics subsidiary as managing director.
In October, 1999 I joined Logismate which had been set up just one year earlier and was in need of staff who could handle international freight forwarding. I have been at Logismate ever since, which is now 18 and a half years.
I will be 68 years old this coming November and will retire in August, 2018.
My successor is Mr. Hideo Okada (mail: h_okada@logismate.co.jp) who worked for Schenker for 26 years and Panalpina for 2 years and joined Logismate two years ago in 2016.
He is the expert for plant project cargo handling. The key person after me is definitely Mr. Okada. I believe he will do his best to meet your requirements.
Thank you.